Chatting with the Cast of Cars 3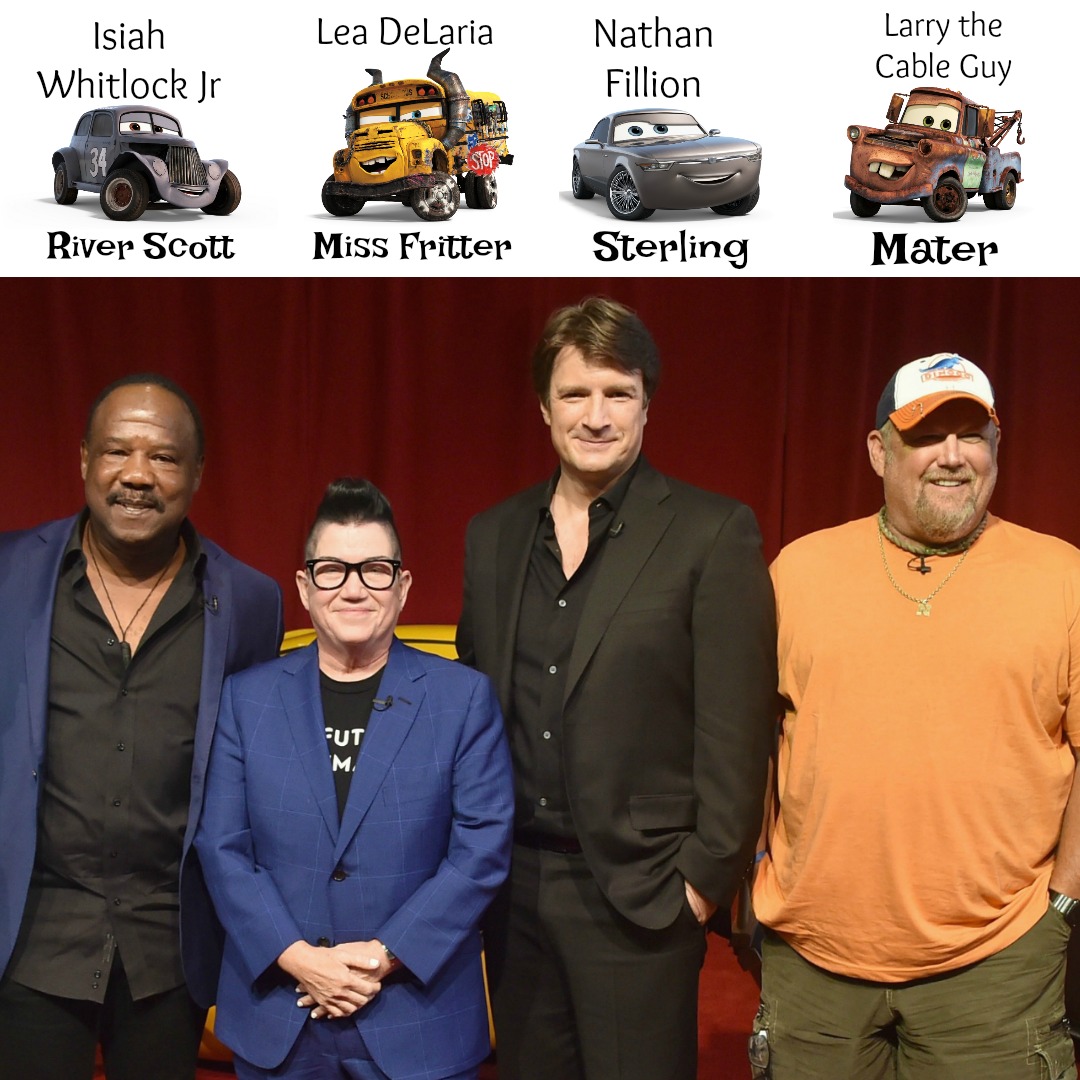 Did you see Cars 3 this weekend? I hope so because it's so good. And if you didn't you need to fix that. I had the amazing opportunity to attend the world premier and I even sat down with some of the cast to talk about the movie – Isiah Whitlock Jr (voice of River Scott), Lea DeLaria (voice of Miss Fritter), Nathan Fillion (voice of Sterling), and Larry the Cable Guy (voice of Mater).
We started with asking them about how they got involved with the movie.  Nathan explained that he got involved because it was Pixar. He's a huge fan of them and he's seen every Pixar movie. "To be a part of it, you know you're going to be a part of a story well told, and it's going to be beautiful, and it's going to last."
Interviewing Nathan was exactly how I thought it would be. He has the greatest expressions that totally go with what he's saying; he's so animated.
Larry the Cable Guy shared that he does a lot of improv when voicing Mater.  In fact his opening line in the original Cars – "Hey. My name's Mater, just like To-mater, without the To!" was improv. They actually let him do whatever he wants as long as he stays close to the script. Nathan joked, "It's so weird. Because when I improv, they always go, That's great, stick to the lines."
Isiah Whitlock Jr was also thrilled to be part of the Pixar family and shared that being in the booth by himself with his own imagination was liberating. "Just laying down the voice, and everything like that. But to me that's kind of what keeps you going, you're not always playing the same thing, over and over and over again."
Isiah talked about how powerful the story was and shared that he felt very emotional about the movie. He even teared up and brought his sunglasses with him to the movie theater to play it off.
Lea DeLaria told us that her character of Miss Fritter captured her essence. When Pixar asked her to be Miss Fritter she was totally in. "Have you seen her? She's awesome. I mean, come on. Her stop sign is a buzz saw. She's terrific."
Lea grew up in a small town and was very familiar with demolition derbies and loved the idea of being queen of the demolition derby.  In fact, you have to listen to her lines because she actually gives a shout out to her alma mater in Belleville, Illinois.
The relationship between Lightning McQueen and Doc Hudson is a big part of the movie so we asked them about the mentors in their lives.
Nathan shared that Bob Woods, who played his uncle on One Life to Live played a huge part in his life. In fact it was because of his advice that Nathan moved to Los Angeles.  Isiah had a professor in college that encouraged him to pursue acting. He also told him to study psychology.  "If you really want to be a great actor, you've got to start studying psychology. You've got to know the human condition. You've got to know how people tick and how you can figure out all of these characters." Isiah did just that and shared it was some of the best advice he'd ever received.
Larry's mentor is Jeff Foxworthy. They've been friends for for 30 years and Jeff has given him awesome advice about the business and how to be kind to people reminding him to be kind to your fans.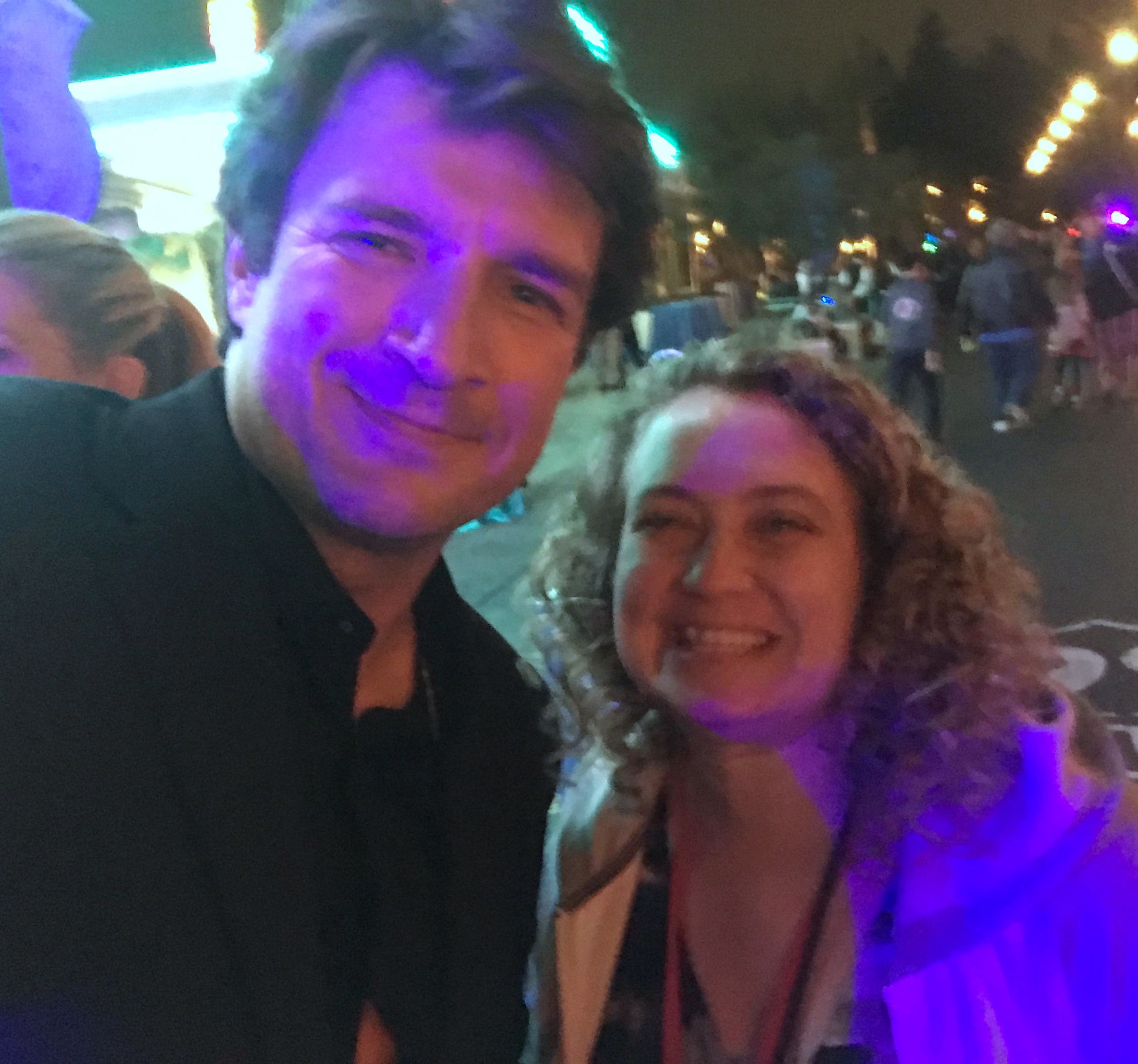 Of course being bloggers we had to ask them about social media and how it's changed what they do.  They all agreed that it's fantastic for engagement with their fans.  "It's a way to engage with your fan base, that doesn't revolve around work or any publicity due. It's stuff that you're entirely in control of, so you can personalize it as you wish. It is one-on-one," Nathan explained.  They all try to respond to fans as much as possible which is wonderful. I love when stars are so nice and personable in real life.  They were really genuine and so wonderful to sit down with.
Cars 3 is in theaters everywhere! You don't want to miss it!
Like CARS on Facebook: https://www.facebook.com/PixarCars/
Follow CARS 3 on Twitter: https://twitter.com/pixarcars
Follow CARS 3 on Instagram: https://www.instagram.com/pixarcars/
Subscribe to the Disney/Pixar YouTube channel here: https://www.youtube.com/user/DisneyPixar
Visit the official CARS 3 website here: http://movies.disney.com/cars-3
CARS 3 is in theatres everywhere!