Get the latest Cars 3 Merchandise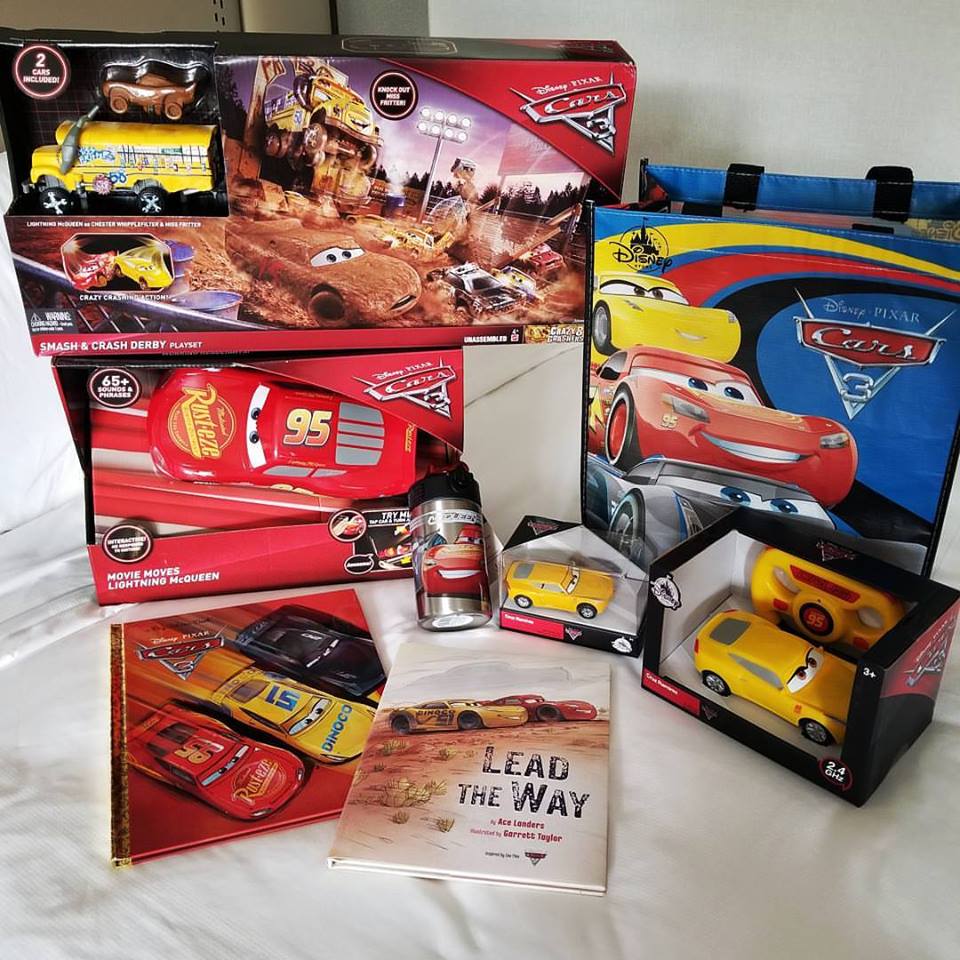 Today is the day – Cars 3 is in theaters everywhere!  This is one you don't want to miss.  You can check out my full review here.  Lightning McQueen and Mater are back along with many of the other beloved Cars from Radiator Springs.  Along with these old friends we're introduced to new ones – Cruz Ramirez, Jackson Storm, Miss Fritter, Sterling, Natalie Certain and more.  With the new movie and new friends I have some great Cars 3 merchandise finds!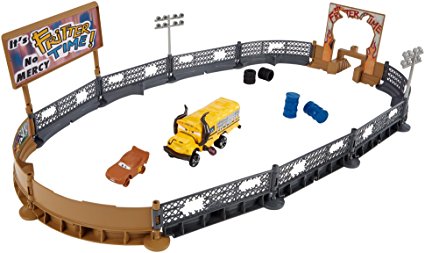 Crazy 8 Crashers Smash & Crash Derby Playset
Miss Fritter is queen of the derby and this playset will help you recreate the thrilling competition scenes.  Rev your engines and watch the character vehicles race, crash, and bash through the course. The set comes with barrels, tires, and other themed accessories.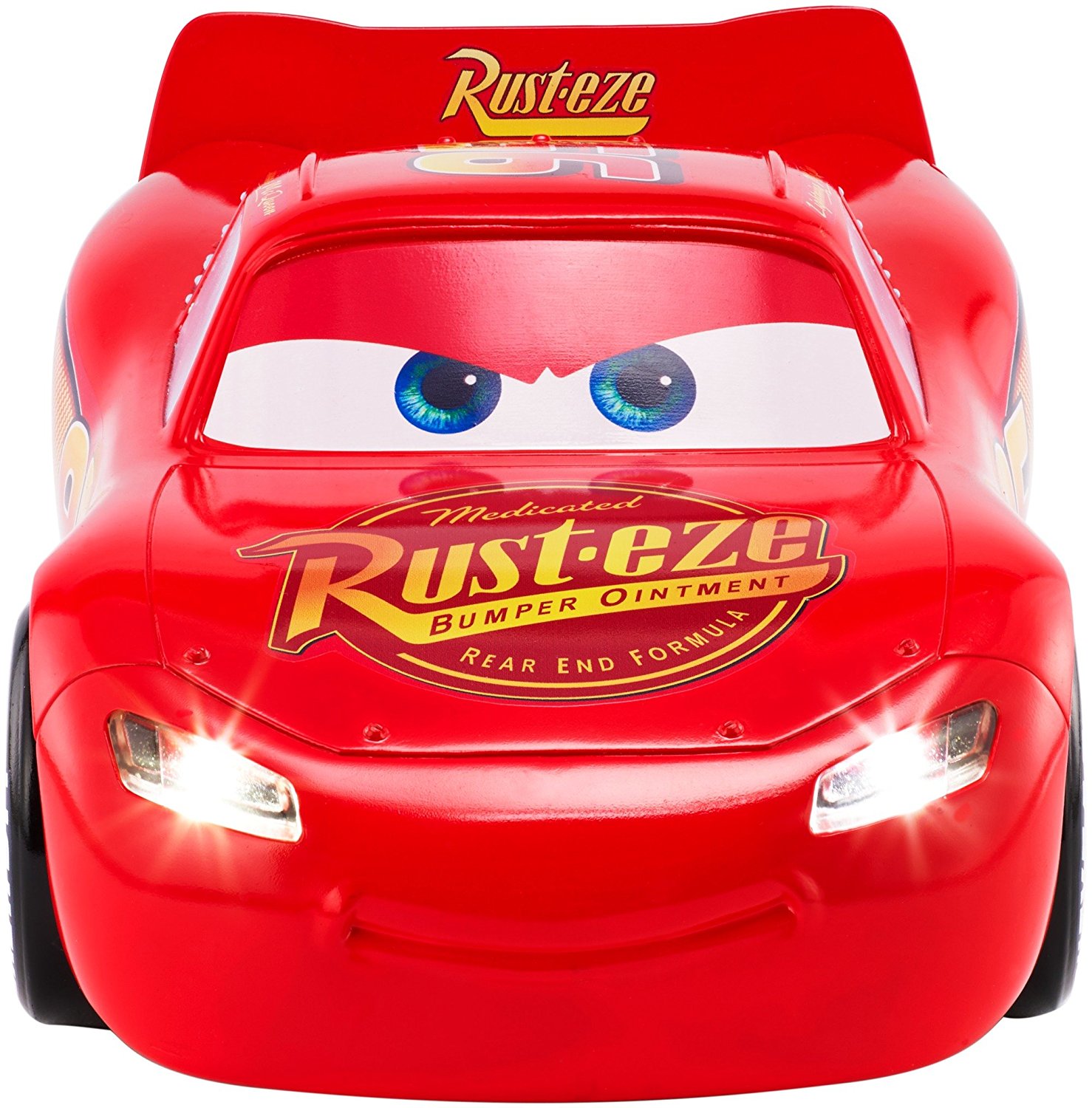 Any Lightning McQueen fans? Enjoy exciting story play and realistic movie fun! McQueen reacts to motion when he goes forward, backward, left, right, and upside down.  He says over 65 iconic phrases and sounds.  He has a signature sleek design, working headlights, and taillights.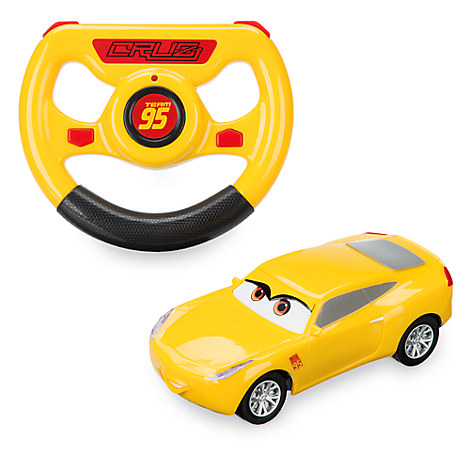 I love Cruz! She is one of my favorites.  You will have fun taking Cruz around with this remote control vehicle and reliving the high speed thrills of Cars 3!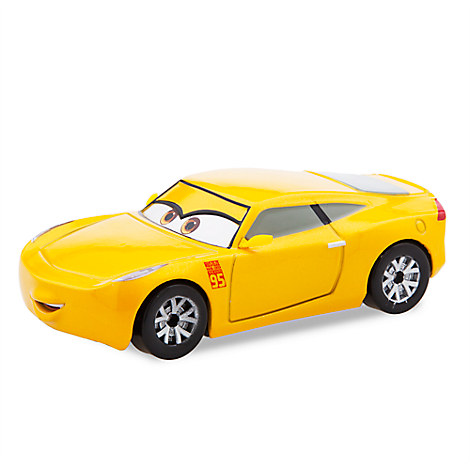 Die cast cars are classics and we're always finding new ones for my nephews collection.  This one will be one add for sure! Cruz is sleek and sharp in striking yellow.  This die cast perfectly captures the sporty styling of the Rust-eze Racing Center trainer and race technician from Cars 3.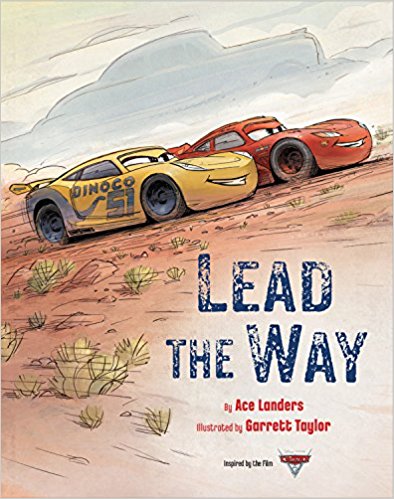 In your life, you may find somebody important, somebody who steers you in the right direction, guides you down long roads, and keeps you on track to follow your dreams.  then, one day, you may find it's your turn to lead the way.  Ride along with Lightning McQueen as he revisits many of his cherished moments with the late and great Doc Hudson. Lightning has learned so many inspiring things from Doc that he would like to pass on to Cruz Ramirez – including a lesson about what it really means to win.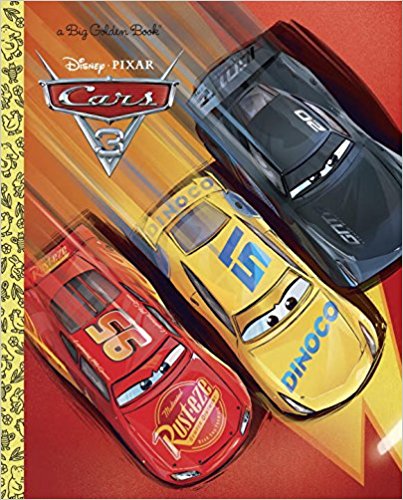 Blindsided by a new generation of blazing-fast racers, the legendary Lightning McQueen is suddenly pushed out of the sport he loves. To get back in the game, he will need the help of an eager young race technician with her own plan to win, inspiration from the late Fabulous Hudson Hornet, and a few unexpected turns. Proving that #95 isn't through yet will test the heart of a champion on Piston Cup Racing's biggest stage!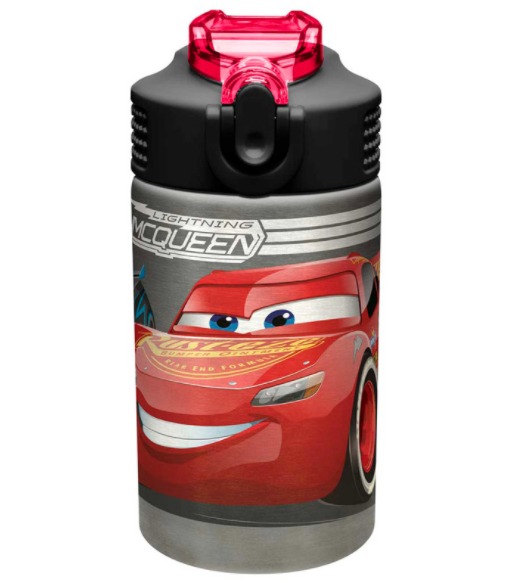 This stainless steel water bottle makes staying hydrated easy and fun!  It holds 15.5 ounces and is made of BPA-free stainless steel, durable enough for kids to take anywhere they want. The screw-on lid has a built-in carrying loop for easy transportation, and doesn't leak when it's closed, so the bottle can be tossed into a bag for worry-free travel. When it's not being used, the comfortable silicone spout can be covered to keep it clean. The bottle is dishwasher safe.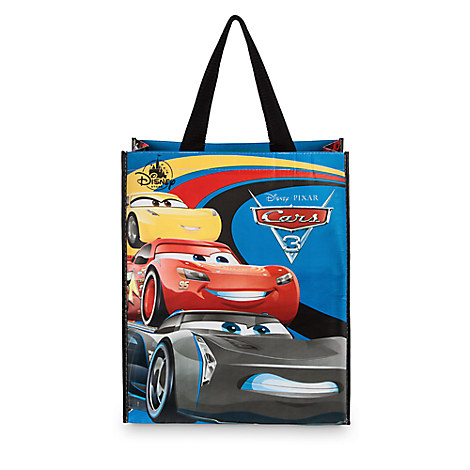 You'll love to go racing off to the store with this reusable Cars 3 tote. Jackson Storm, Lightning McQueen, and Cruz Ramirez battle it out on both sides of this bag that's designed to help our planet win the race against waste!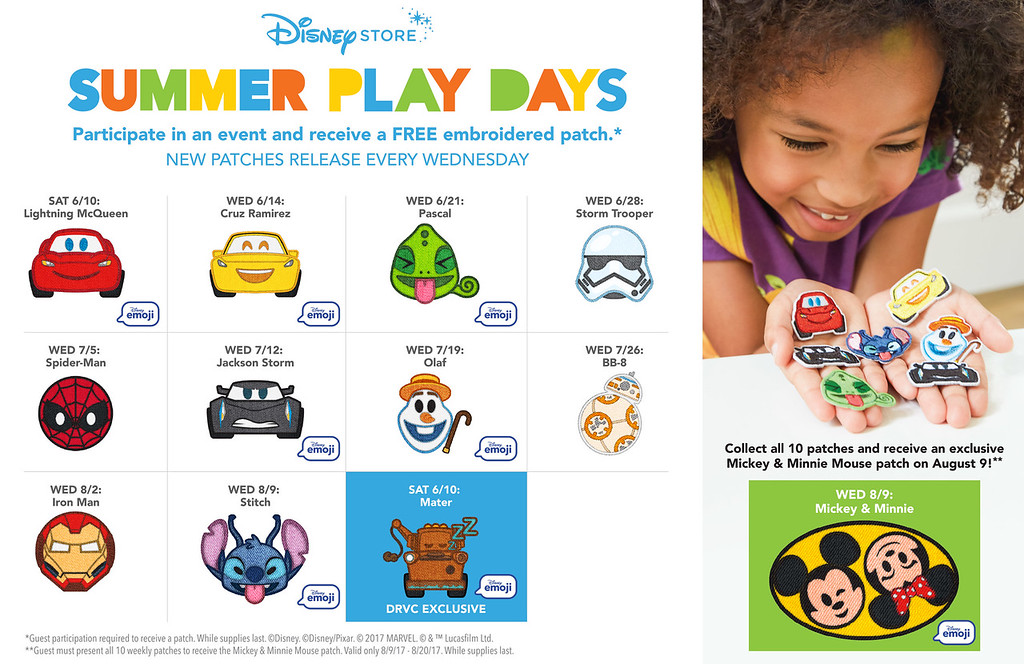 And when you head to the Disney store to get your Cars 3 merchandise make sure you check out their Summer Play Days.
Summer Play Days zooms back into Disney Store this week with free daily events all summer long in locations nationwide. Guests who participate in Summer Play Days will be able to collect Disney Emoji patches featuring different Disney, Pixar, Marvel, and Star Wars characters.  New patches will be available each Wednesday between June 14 and August 9th.
Sat. 6/10: Lightning McQueen

Wed. 6/14: Cruz Ramirez

Wed. 6/21: Pascal

Wed. 6/28: Storm Trooper

Wed. 7/5: Spider-Man

Wed. 7/12: Jackson Storm

Wed. 7/19: Olaf

Wed. 7/26: BB-8

Wed. 8/2: Iron Man

Wed. 8/9: Stitch
There will also be free daily events taking place through August 9th including Storytime, Art of Drawing and Showtimes.
For additional information, contact your local Disney Store and join the summer fun during #DisneyPlayDays.
Cars 3 is in theaters everywhere! You don't want to miss it!
Like CARS on Facebook: https://www.facebook.com/PixarCars/
Follow CARS 3 on Twitter: https://twitter.com/pixarcars
Follow CARS 3 on Instagram: https://www.instagram.com/pixarcars/
Subscribe to the Disney/Pixar YouTube channel here: https://www.youtube.com/user/DisneyPixar
Visit the official CARS 3 website here: http://movies.disney.com/cars-3
CARS 3 opens in theatres everywhere on June 16th!