Feeding the Animals at Como Zoo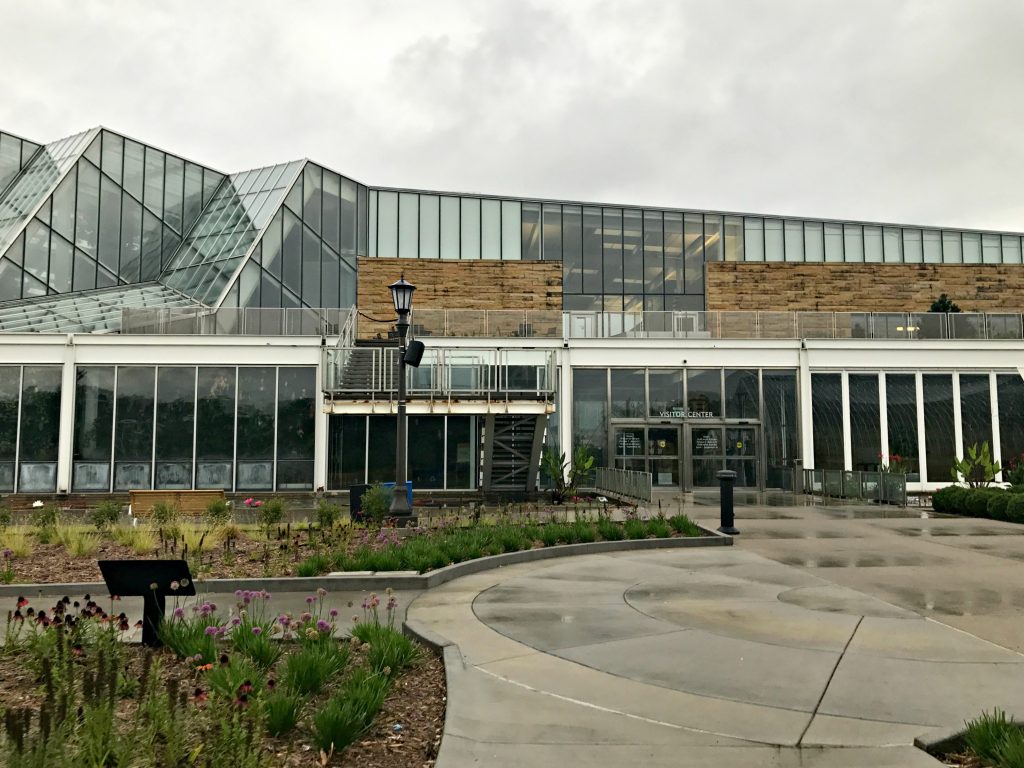 During our trip to Roseville, MN one of the stops we made was at Como Zoo.
Their mission is "To inspire our public to value the presence of living things in our lives" 
They are a completely free zoo.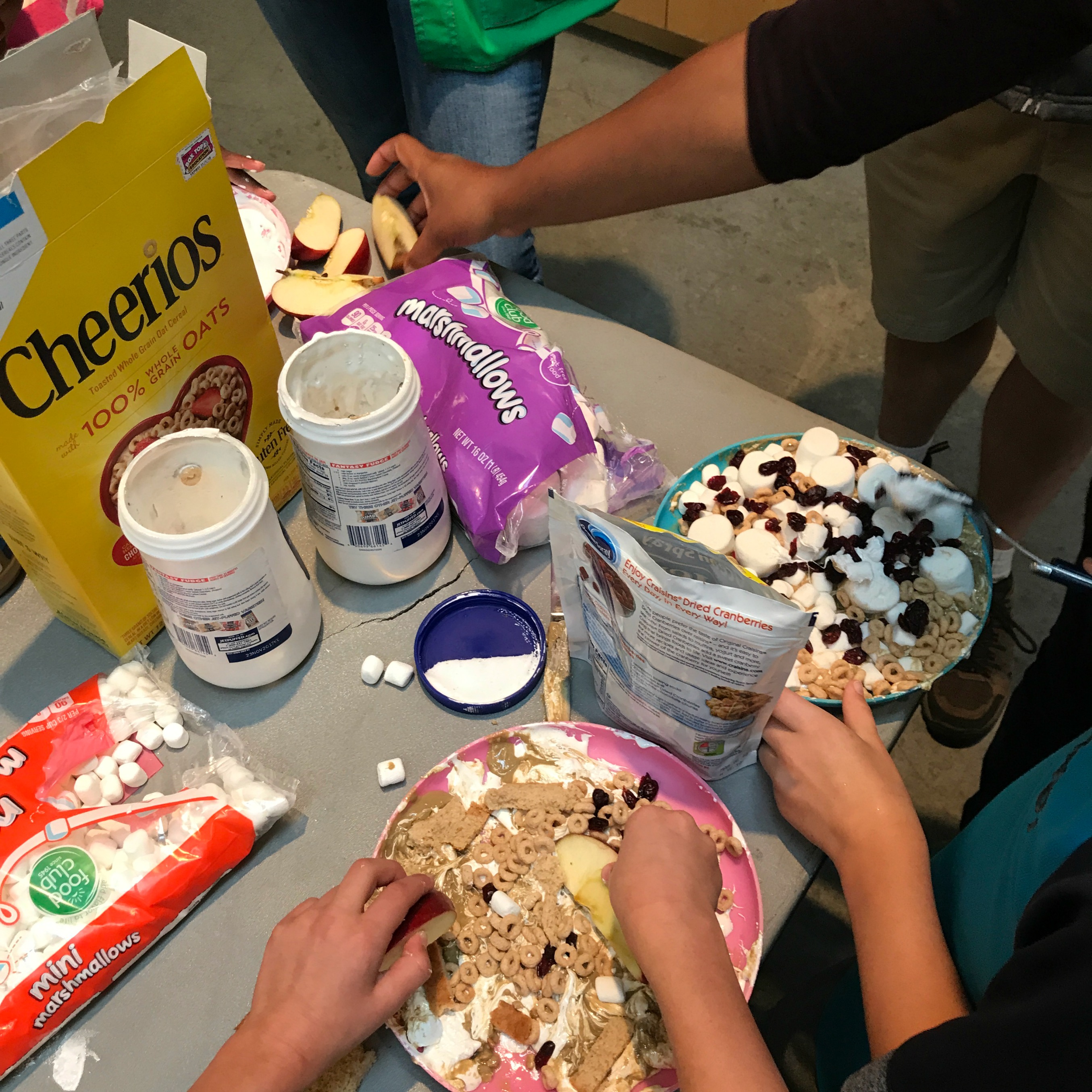 It was a pretty dark and gloomy day so we didn't do a lot of animal watching, but we were able to participate in two behind the scenes experiences. One was feeding the giraffes and it was amazing! The other was creating enrichments.
They explained that enrichments were things that were not only fun and edible, but also allowed the animals to use skills they use in the wild.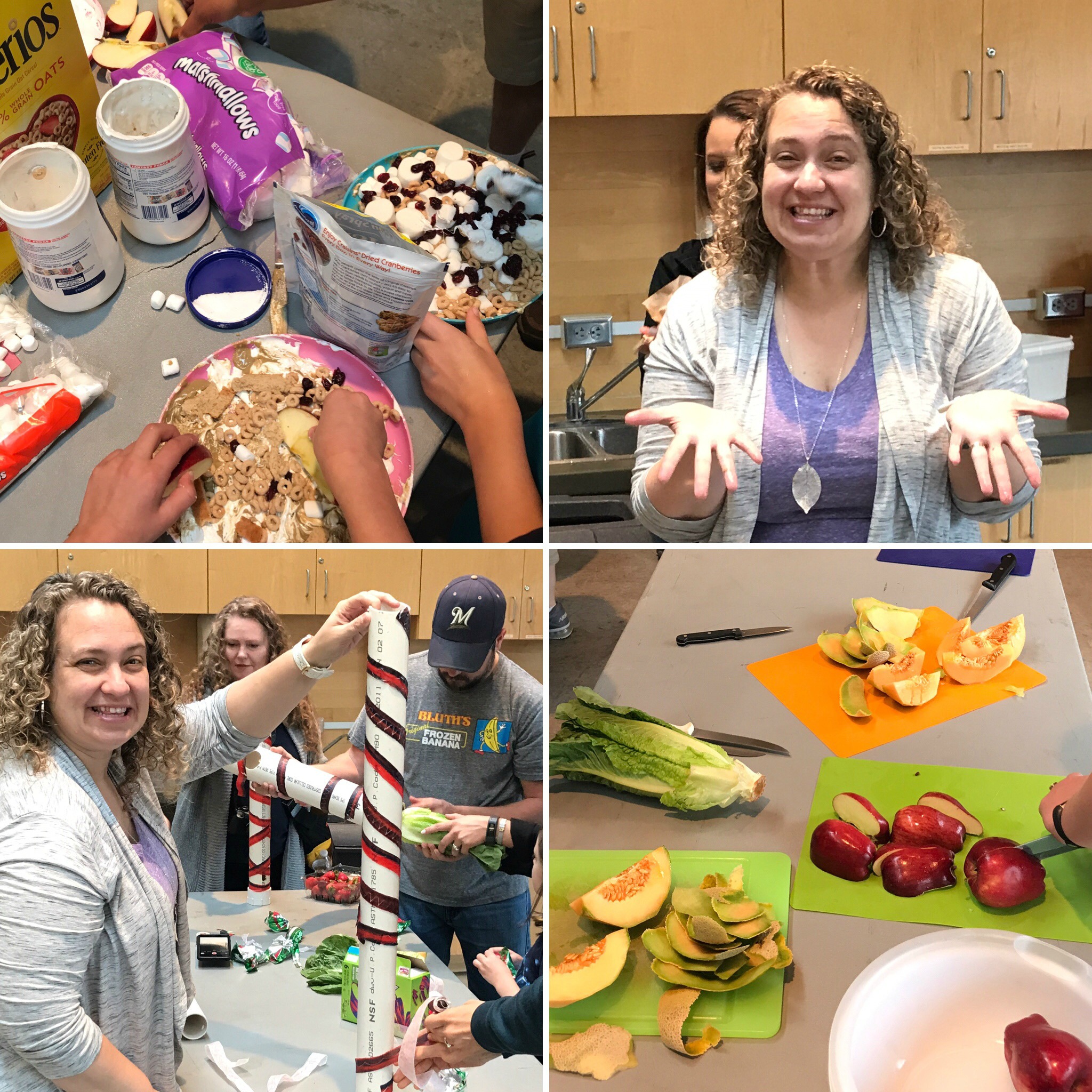 We stuffed PVC with lettuce and other fruits and spread peanut butter on frisbees with other treats.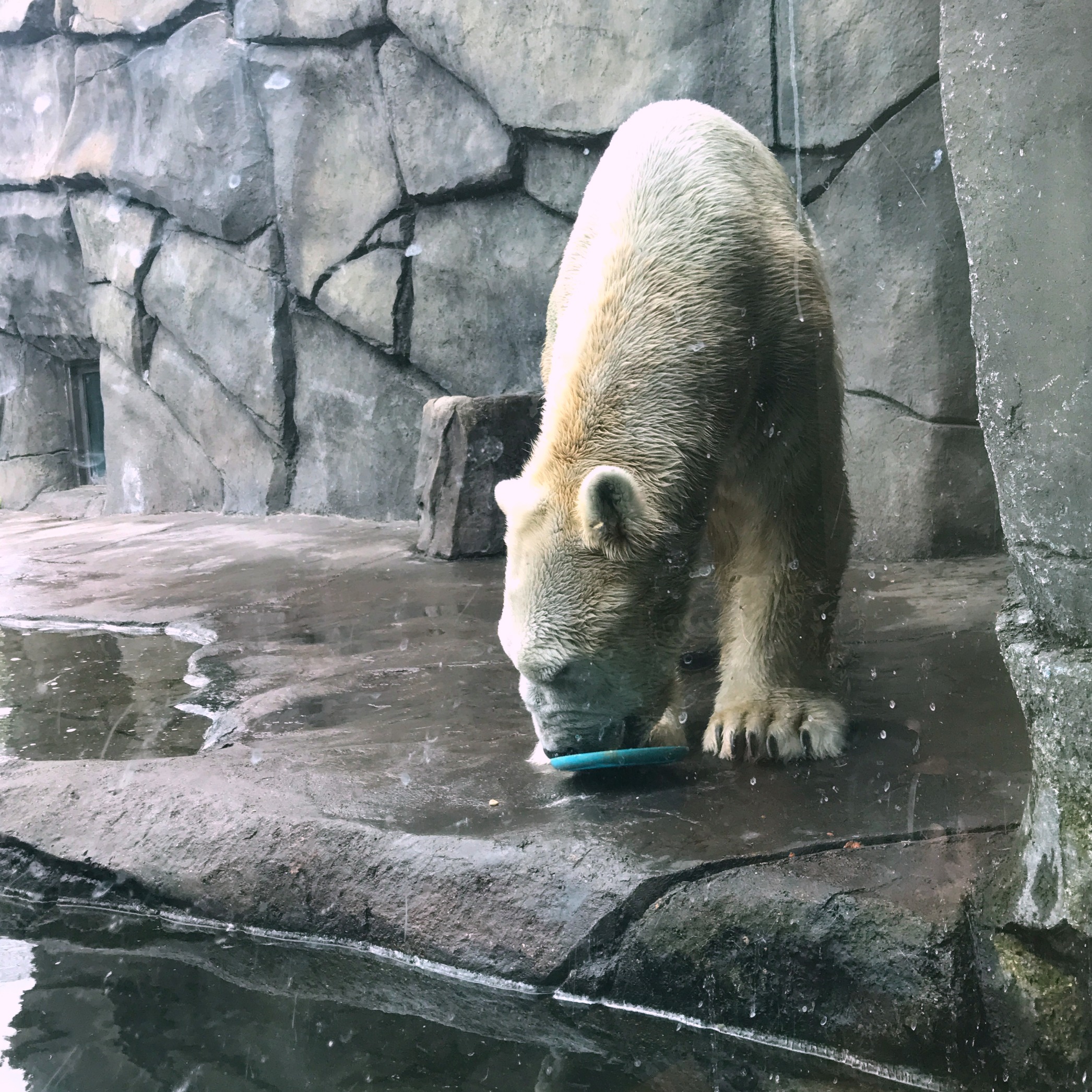 My favorite part of the day was watching the polar bears interact with the enrichments we made.  They played and seemed to really enjoy their enrichments we had made.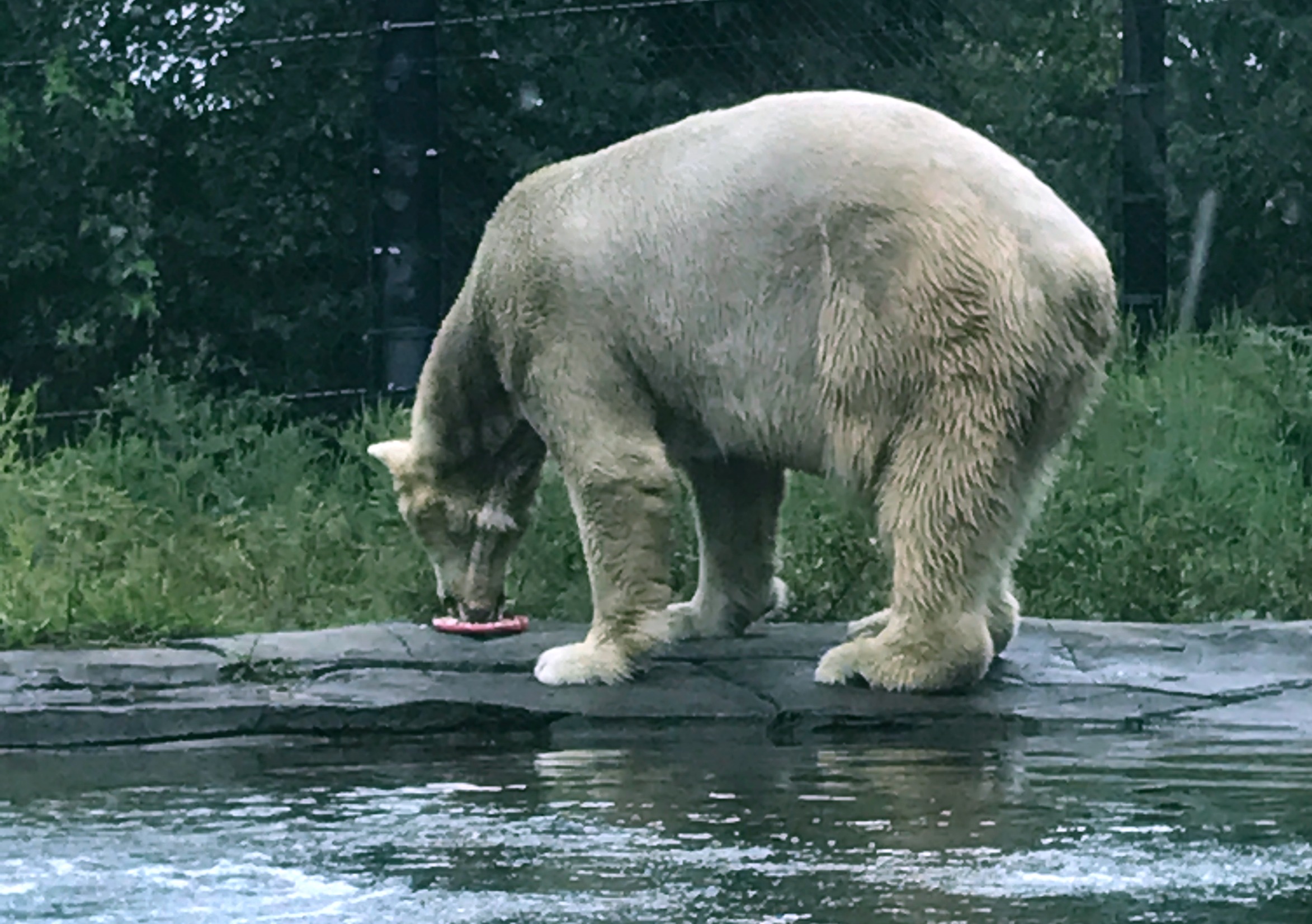 The staff  was really knowledgable and not only knew facts about the animals, but seemed to really care about them.
We at Como Park Zoo and Conservatory hold everything we do against the expectations laid forth in our mission statement. Every animal exhibit, plant exhibit, education class and youth camp is driven by this statement and our commitment to the community in which we live.

Como Campus Core Values

Ensuring excellence in animal and plant management and exhibit practices
Inspiring our public to value the presence of living things in their lives
Creating connections with our animals, plants, and gardens that foster appreciation
Committing to a work environment characterized by open communication, collegial respect, collaborative spirit and integrity
Being a historical, cultural and social destination with a variety of recreational and educational experiences

Image Statement

"Creating memories and inspiring appreciation of the natural world"