DIY Beat Bugs Birthday Party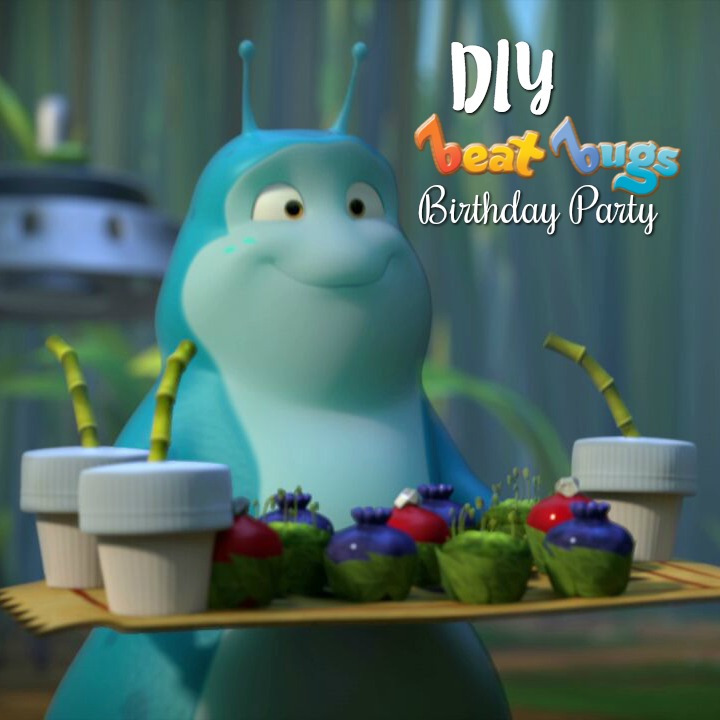 You Say It's Your Birthday? Why not have Beat Bugs themed party for your Child's Next Birthday?!
Netflix has created some really cool birthday messages. Be a hero and share a special Beat Bugs Birthday Message with your little birthday bug. Can we say #NailedIt
Some of you might be familiar with Beat Bugs, the hit preschool show on Netflix. If you have a preschooler, and don't have Netflix, Beat Bugs just may be a reason to become a member.  Josh Wakely's Beat Bugs is an Emmy Award-winning animated kids series featuring music made famous by The Beatles.  The stories revolve around the lives and adventures of five best friends – Buzz, Walter, Jay, Crick, and Kumi. They are charming and funny childlike bugs who explore and learn life lessons in their suburban backyard home.
Each episode ties in a song inspired by the Fab Four, reimagined in an innocent and child-friendly fashion, sung by one of the characters or guest stars that include mega-musicians P!nk ("Lucy in the Sky With Diamonds"), Sia ("Blackbird"), Aloe Blacc ("Rain"), The Shins ("The Word"), Jennifer Hudson ("I'll Follow the Sun"), and more. Find it here on Netflix. For families that keep the fab five close to their hearts, you may be wondering if there are any party supplies to be able to throw your very own Beat Bugs themed birthday party for young bug-fanatics.
Unfortunately, no official merchandise is available just yet, but the Beat Bugs Dream Team and Netflix Stream Team have been given an official 'how to guide' to share with readers to help parents throw the awe-shom-est Beat Bugs Birthday Party ever!
So …. Let's get this party started…
Party Invitations
Beat Bugs has you covered with Party Invitation available as a free downloadable template here. Simply fill in you party details, print, cut, and wallah!
Feeling Creative? Design your own invitation with Canva App for your iOS device, or Evite for mobile, desktop and laptop.
Costume Ideas
Make your own Beat Bugs headband!
Or wear a Beat Bugs outfit available at Target!
Decorations
Beat Bugs Posters
Create your own Beat Bugs personalized posters by combining images from the show and your own home photographs. Here's a few websites that will make that process super easy.
Table Scape
A green table cloth or green crepe paper will brighten up you array of delicious treats. You could add some blue cellophane for the ocean or an ant hill made of chocolate. Add some flowers, a few Beat Bugs toys, or get handy and make characters using Play-Doh. Have fun with it!
Party Games/Arts and Crafts
Coloring Table: Set aside a coloring area in your garden. Free printable coloring and activity sheets are available on the Beat Bugs website. Crayola also has some Cricktastic Beat Bugs arts and crafts available at Target.
Pin the Antennae on Walter After the kids have completed their works of art, you can play a game of 'Pin the Tail on the Donkey' Beat Bugs style. Print out large activity sheet for Walter (at link above), cut out an antennae, stick on a piece of tape and voilà.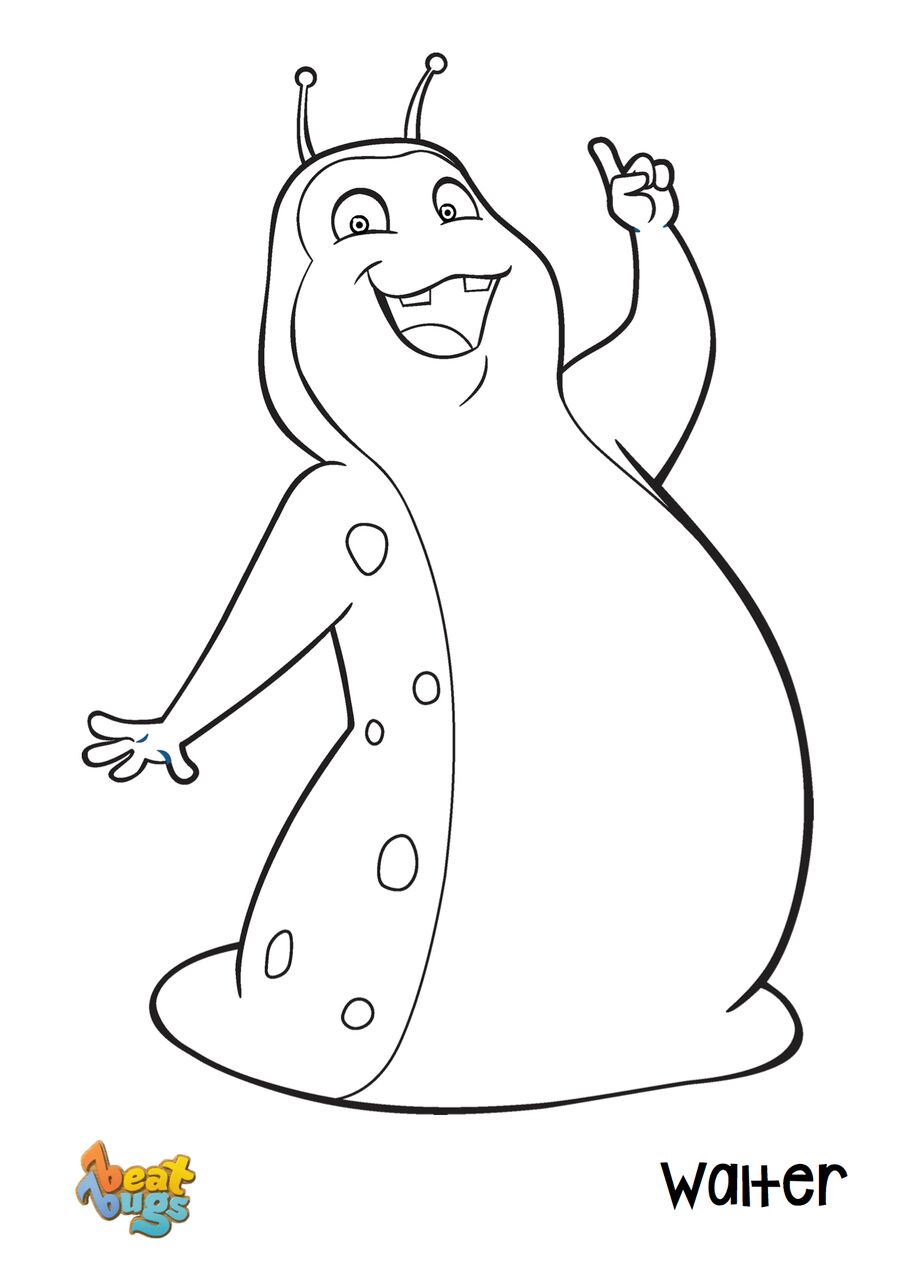 Beat Bugs Musical Chairs: Download the Beat Bugs soundtrack on iTunes, or Amazon HERE.
Beat Bugs Karaoke: Beat Bugs Karaoke videos available on Beat Bugs YouTube channel HERE. The party-goers will feel like superstars with the Beat Bugs musical instruments and microphone available at Target.
Food and Drink
Here are some Beat Bug inspired food ideas that your kids will love. Jennifer House and YoYoMax12 show you how to do it.
Kumi inspired Cheese and Crackers and Crick Apples and Cheese
Other "make-your-own" bug-themed wonders!
Goody Bags
A brown paper bag with a Beat Bugs DIY tag is the perfect way to wrap up your Beat Bugs birthday! It can be as simple as making a homemade terrarium (with reused materials) for each party-goer instructional guide HERE, or simply putting in a special Beat Bugs gift. There are many choices under $10 at Target HERE.
Beat Bugs images, music and videos are available at:
Have fun!