Even Bounty is celebrating FINDING DORY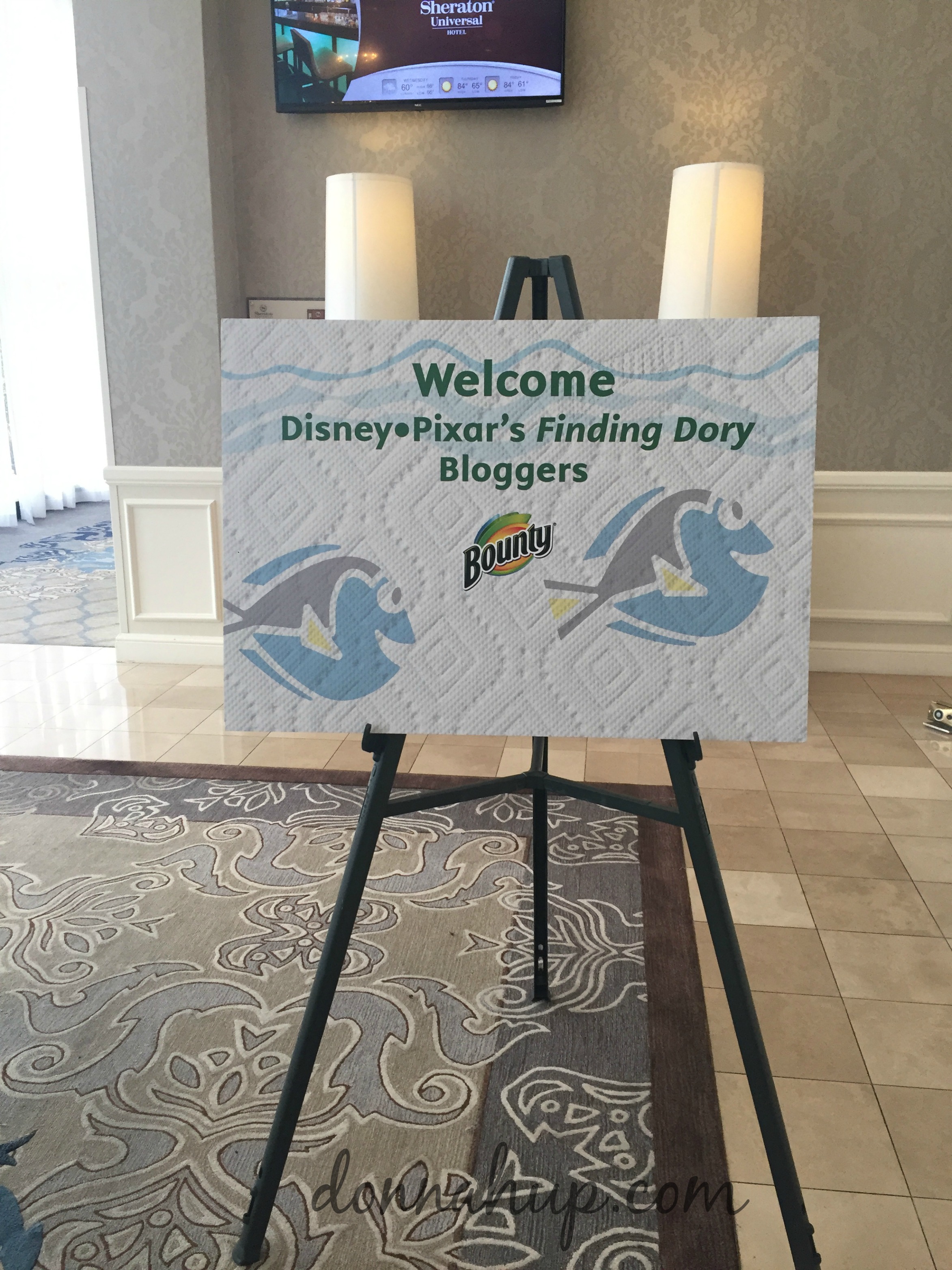 I know, I've been posting a ton about Finding Dory. If you've seen the movie you know why. It's awesome and the characters are so lovable. If you haven't seen it, fix that. Now. I'll wait and you can read this when you come back 🙂
Well, everyone is getting in on Finding Dory including Bounty! The week that I was in Los Angeles for the Finding Dory World Premier I was invited to such a fun breakfast that Bounty had.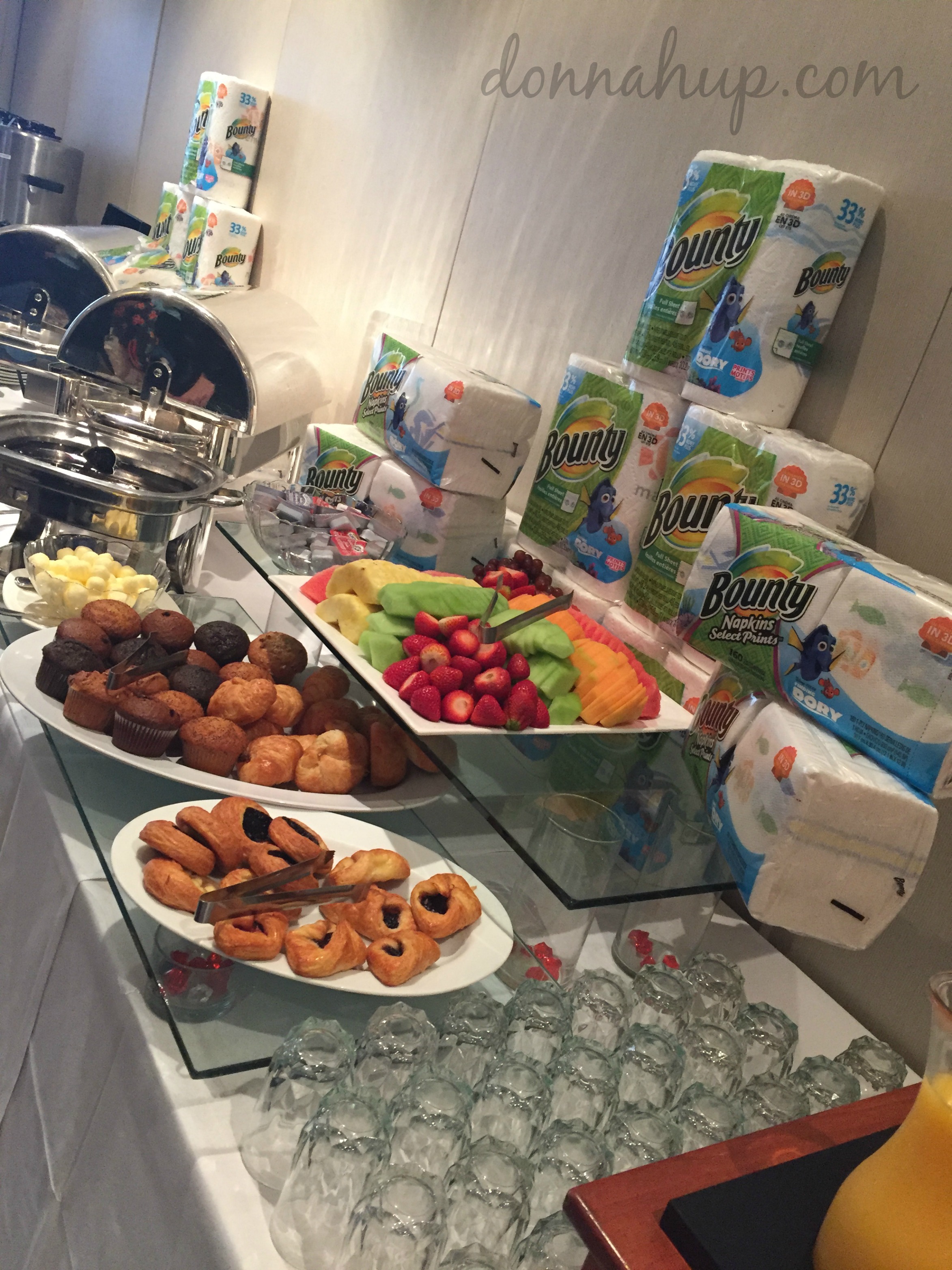 They rolled out the red carpet for us with all sorts of breakfast goodies.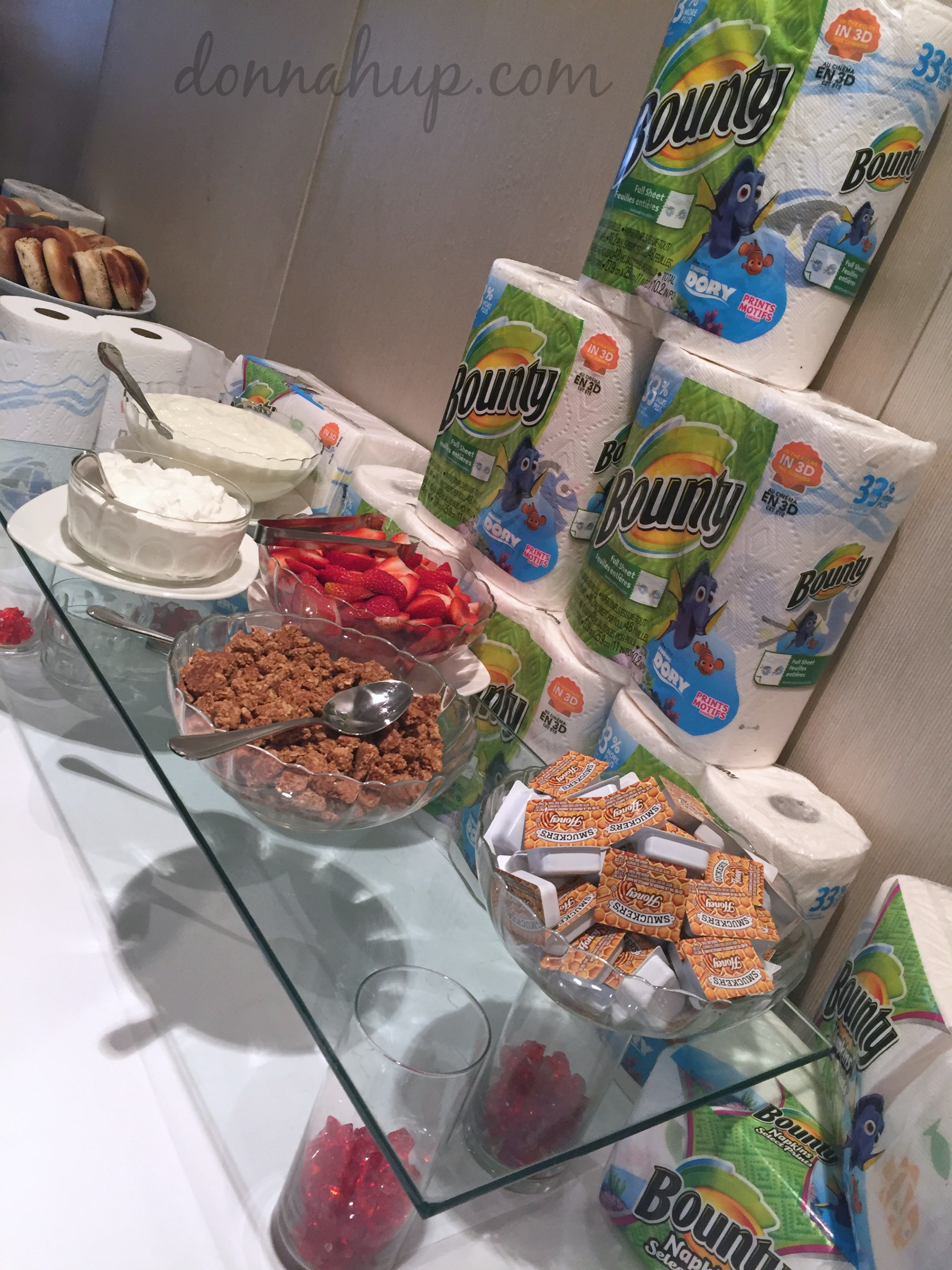 There was something for everyone!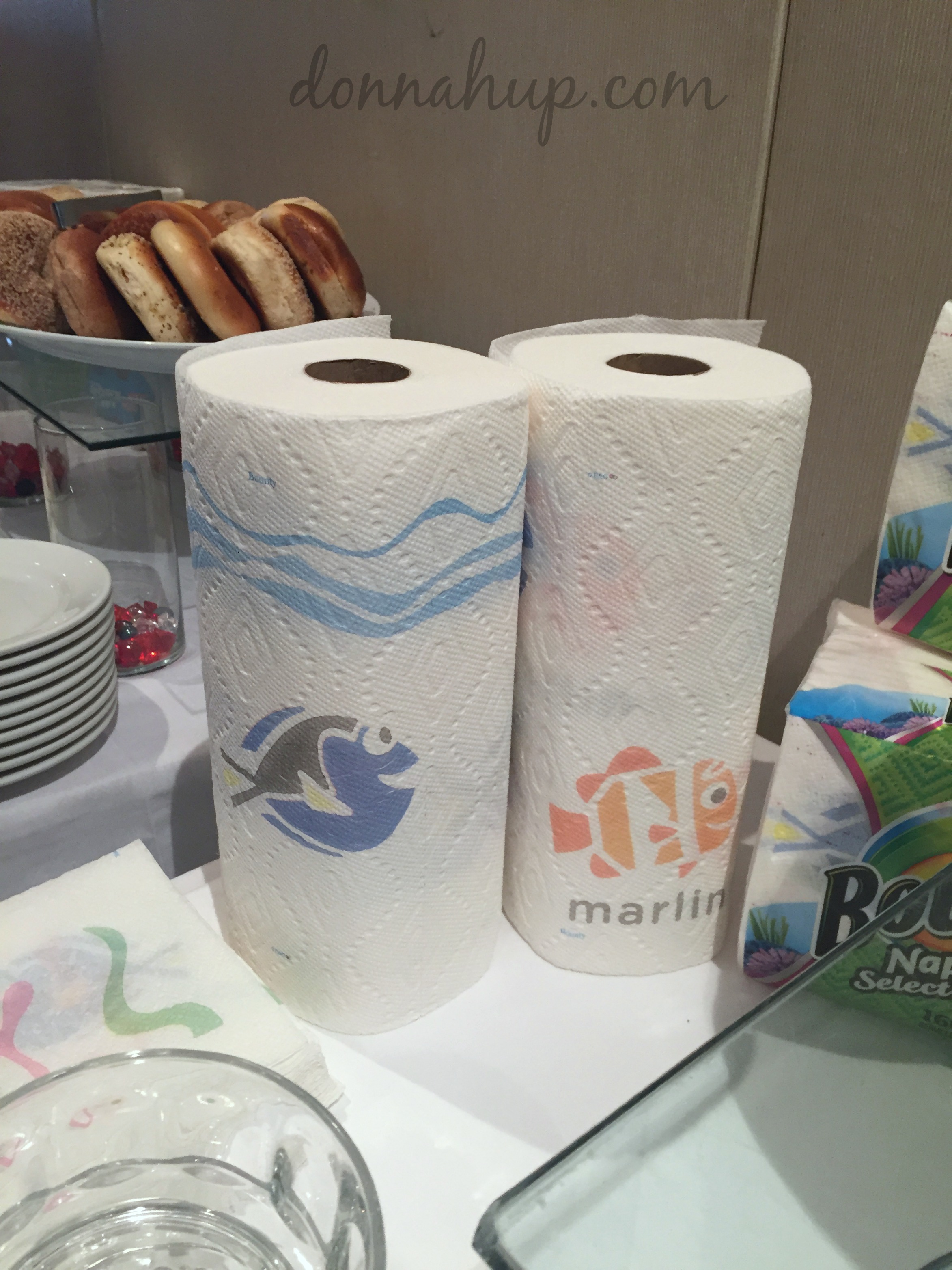 They also had the New Bounty Prints Featuring Disney Pixar's Finding Dory! In celebration of Disney Pixar's Finding Dory, Bounty's NEW limited-edition paper towel and napkin prints that allow you to clean up all your unexpected messes and spills, with a little fun from your favorite forgetful fish.
Bounty is 2x more absorbent vs. the leading ordinary brand allowing you to tackle big and small messes around the home. And anyone who knows me knows that I totally put that to the test. Twice.  Don't judge, someone had to test them 😉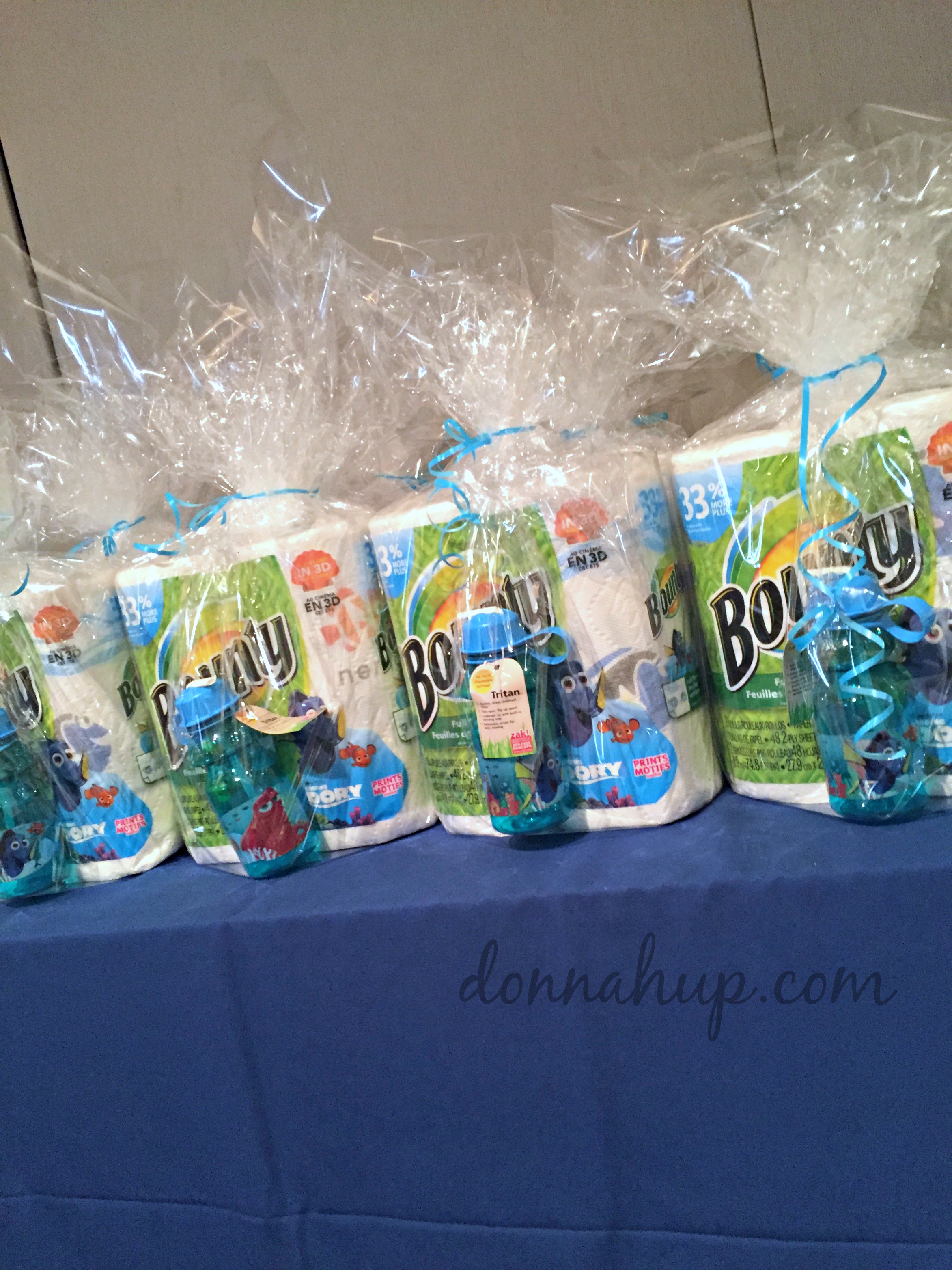 Look for the fun prints in:
Bounty Paper Towels
Bounty Basic Paper Towels
Bounty Napkins
The new Bounty prints featuring Disney Pixar's Finding Dory are available at retailers nationwide.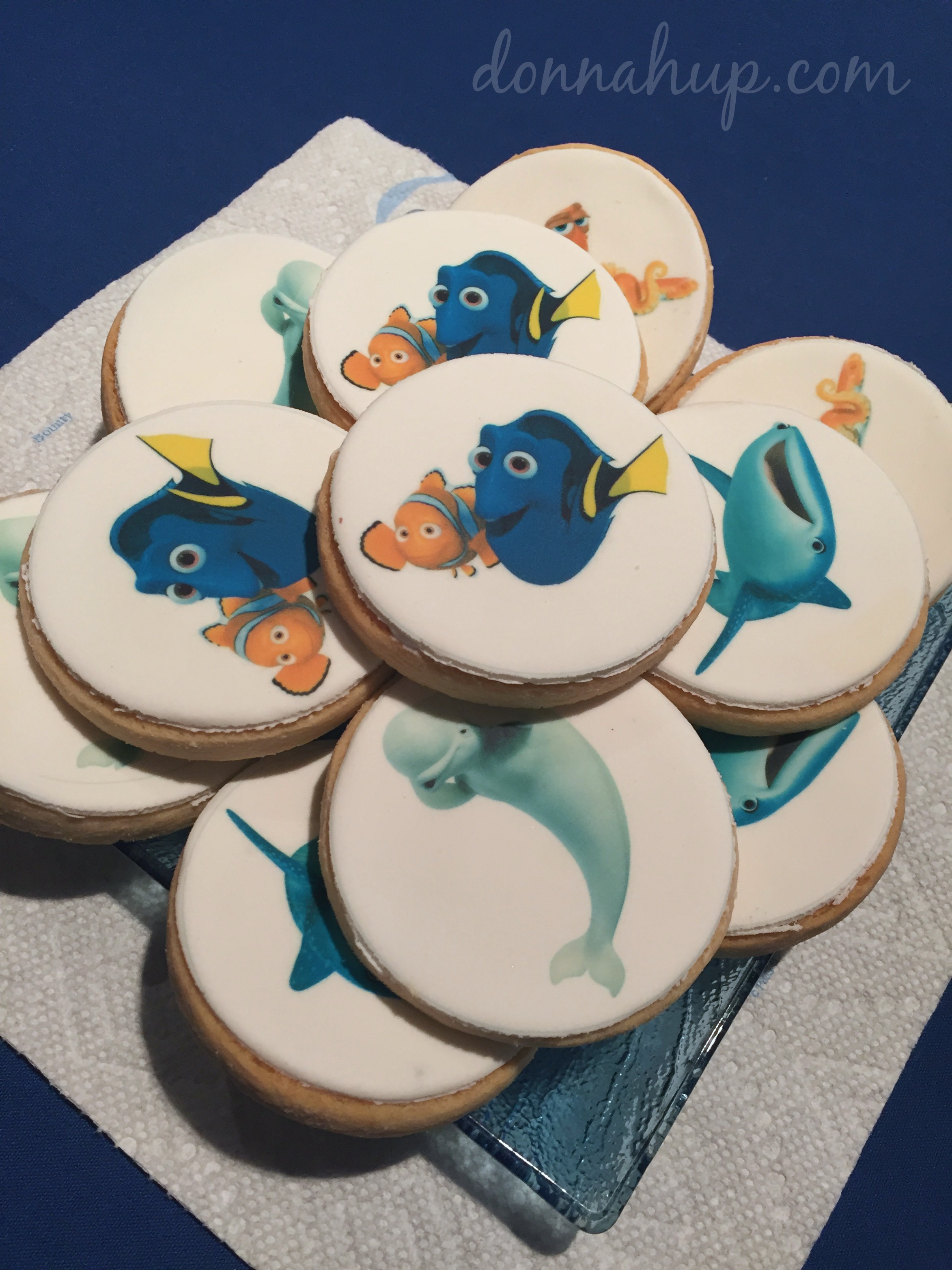 While we were making messes testing out the paper towels they also provided us with these adorable Finding Dory Cookies and had such a fun photo booth with Finding Dory Props!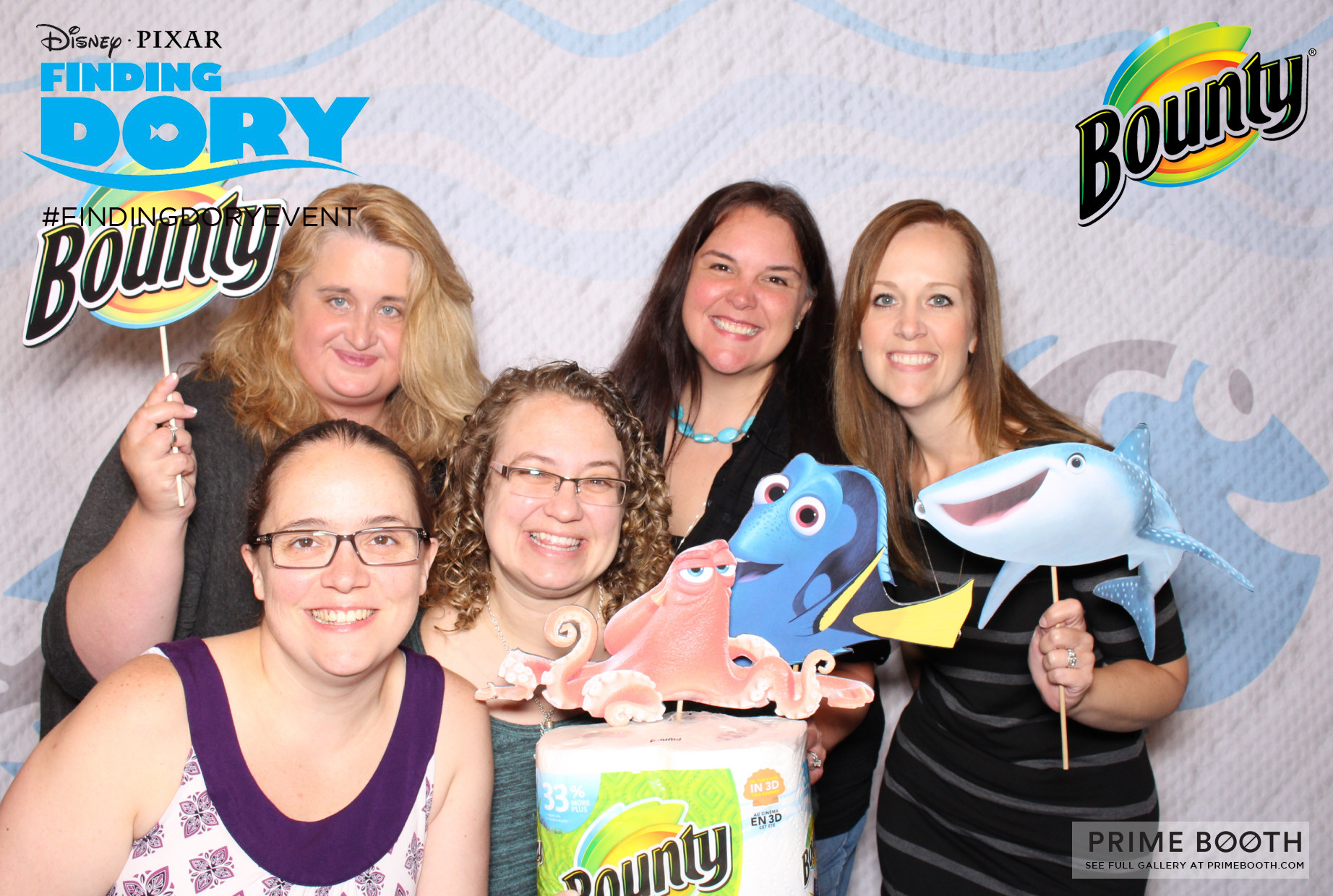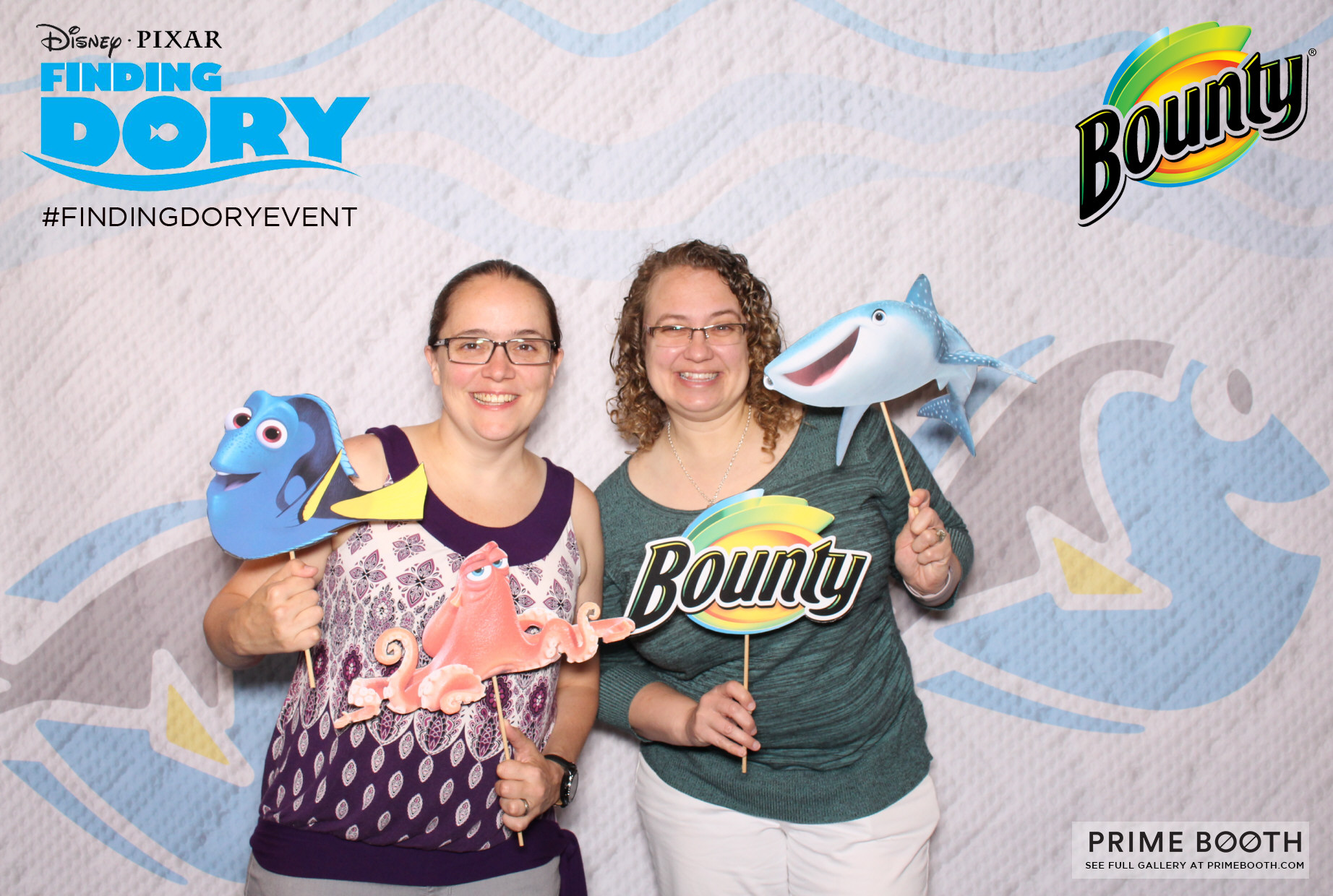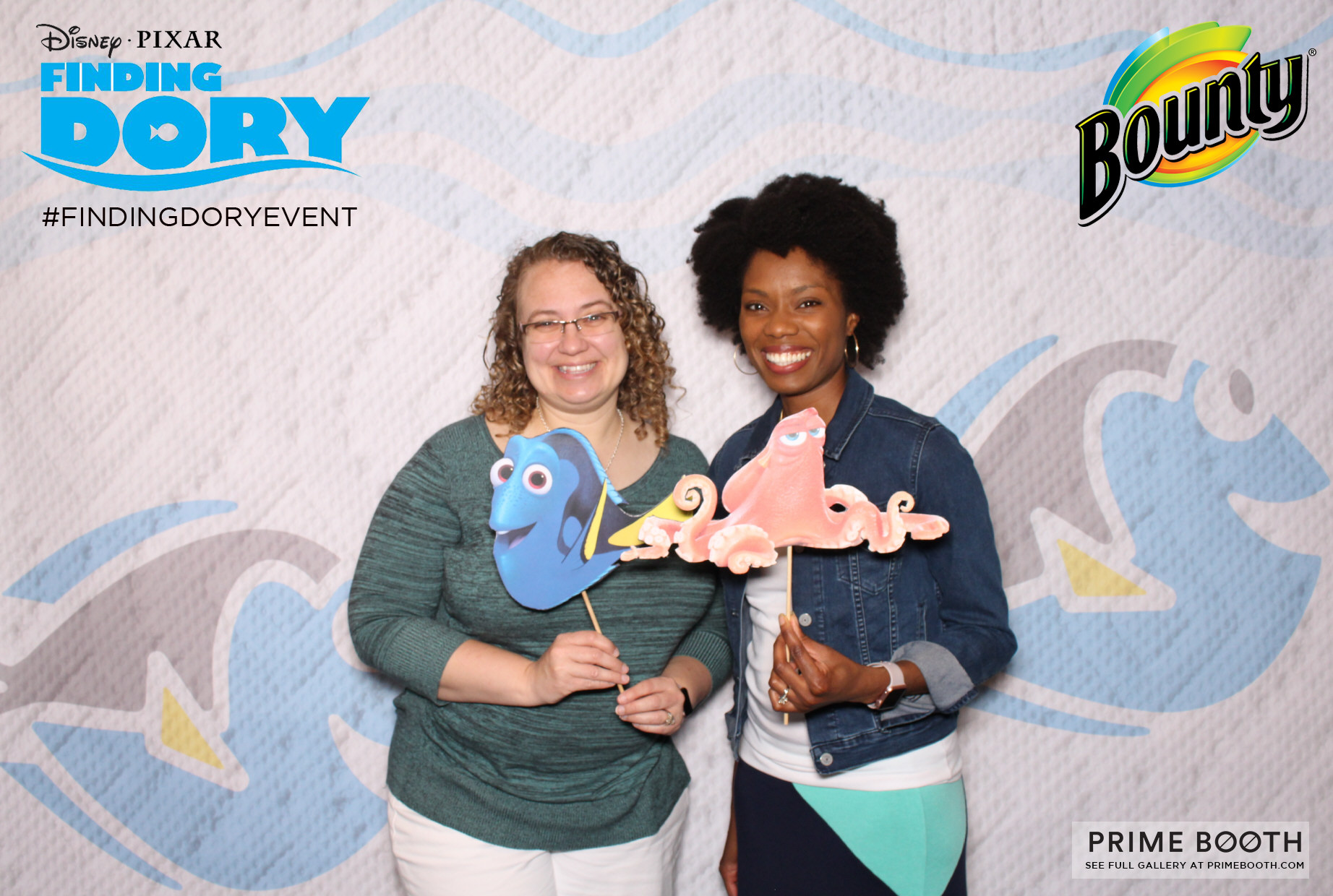 Aren't the pictures fun? I love using my Bounty. I'm not a huge fan of cleaning up messes, but Bounty makes it easy and fun.
Have you seen theNew Bounty Prints Featuring Disney Pixar's Finding Dory?