Visiting the set of BIZAARDVARK
There is a new show coming to the Disney Channel called Bizaardvark.  I had the chance to meet the creators, Kyle Stegina and Josh Lehrman.  They showed us the first episode, introduced us to the cast, and let us check out the set!
The show centers around two 12 year-old up-and-coming musicians Paige and Frankie who write and perform comedic songs about their everyday lives.  Their dream is to hang out at Vuuugle (similar to the idea of YouTube).
"We had an awesome time making it. I think we really related to it a lot because it's centered" Kyle shared with us. "Paige and Frankie are two really creative young comedians who find their salvation in Vuuugle."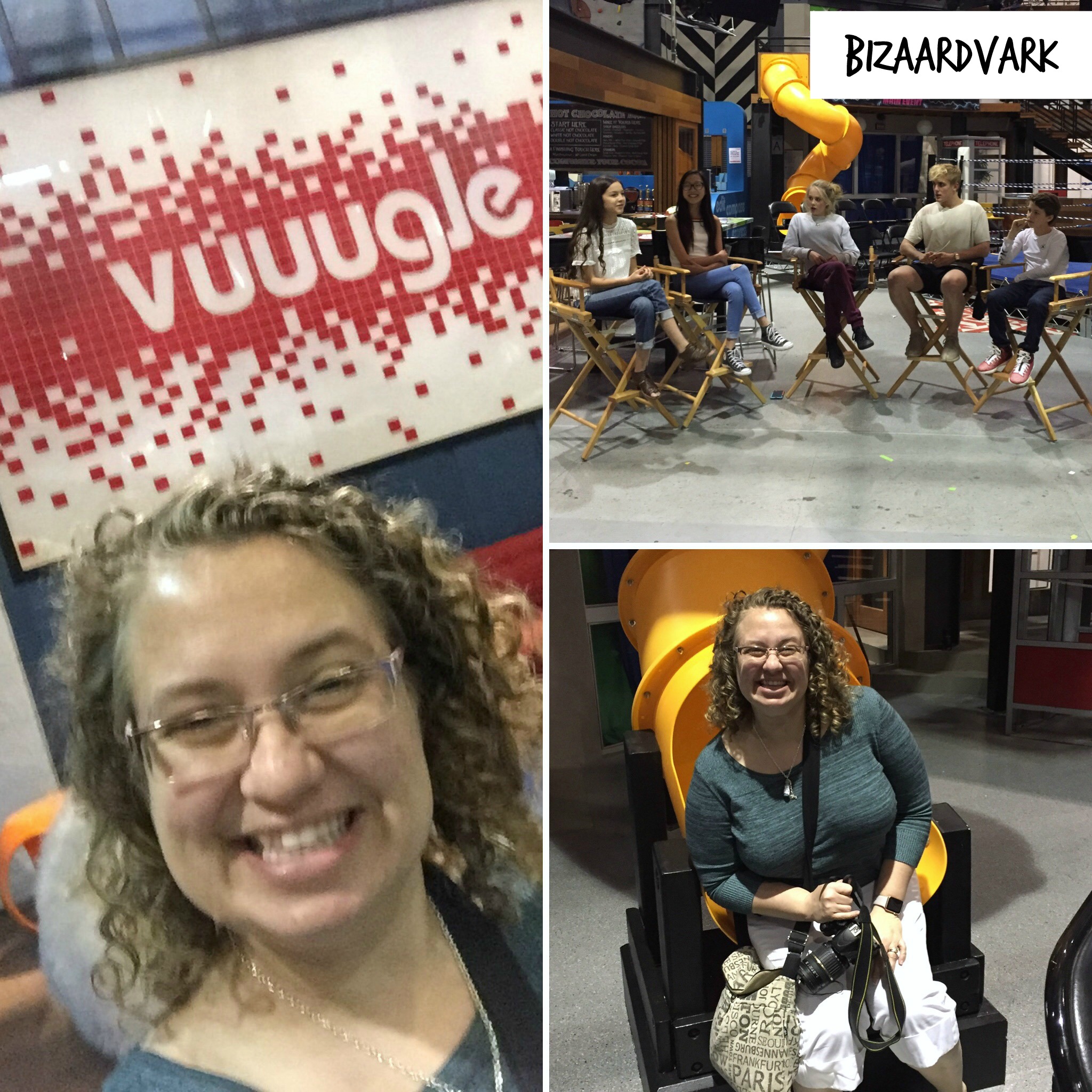 I don't want to give anything away, but I loved it! Paige and Frankie are weird and that's not a bad thing. They march to the beat of their own drum rather than following the crowd. Sometime's though it's hard to be "you" when you're kid (and even when you're adult). I love that this show really embraces the idea of being yourself no matter how others define that behavior – weird, strange, etc.
"They go to this school where they don't fit in" Kyle explained. "Vuuugle is basically our version of YouTube. Everyone is welcome for what they do."
"Everyone's celebrated for that, because really no one does kind of the same thing." he added.
The focus is on the girls "embracing their weirdness"  I think this is a huge concept especially for girls this age where they feel like they don't fit anywhere and everyone else has it together.  It has an uplifting message and lots of comedy.

Bizaardvark premieres Friday, June 24 at 9:45pm, right after the premiere of Adventures in Babysitting!