Zombie Burger in Des Moines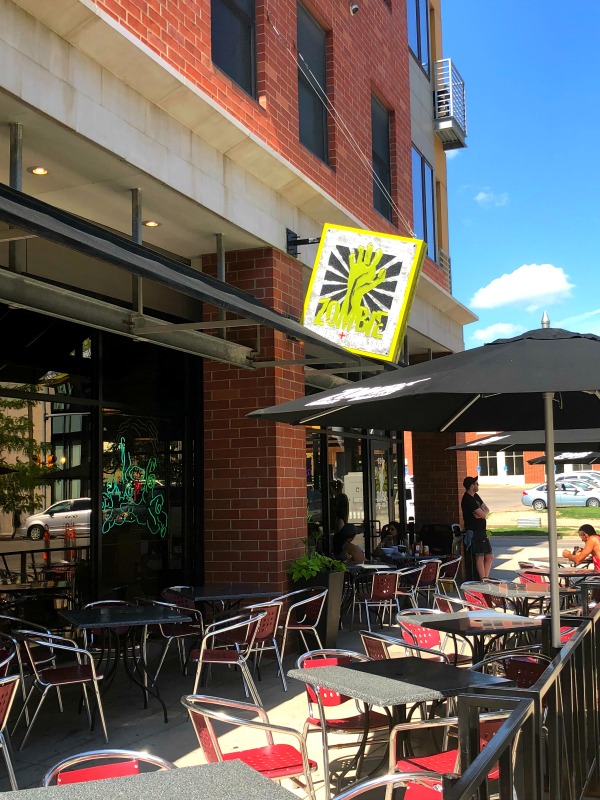 Zombie Burger has been on my "must try" list for awhile. It just hasn't worked out when we've been in or passing through Des Moines. That changed this last week. My husband and I were in Des Moines and decided to try it out.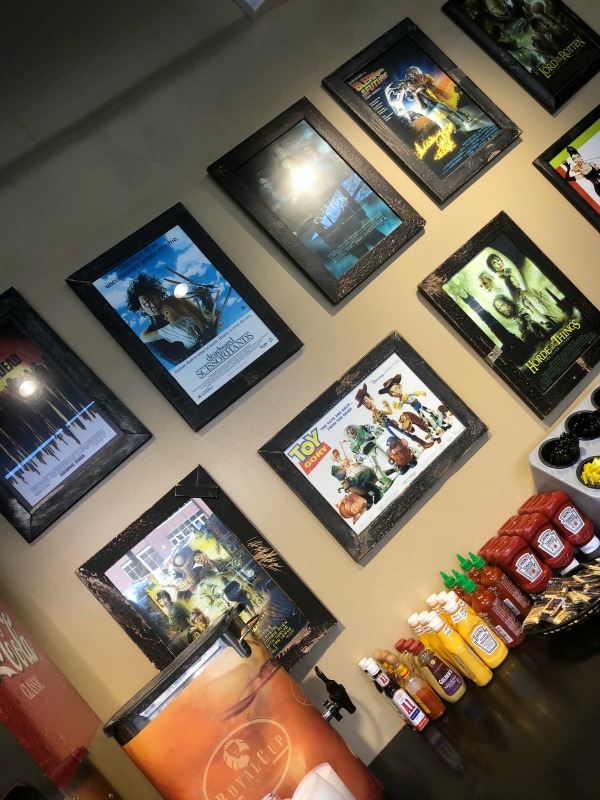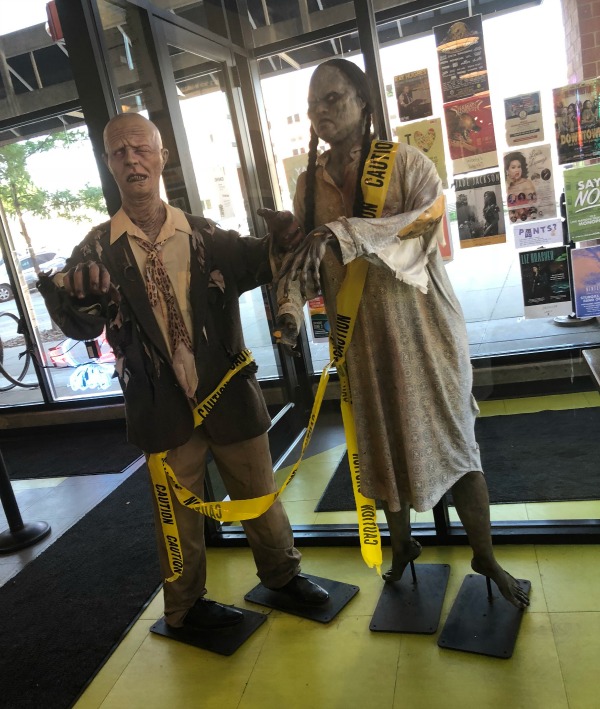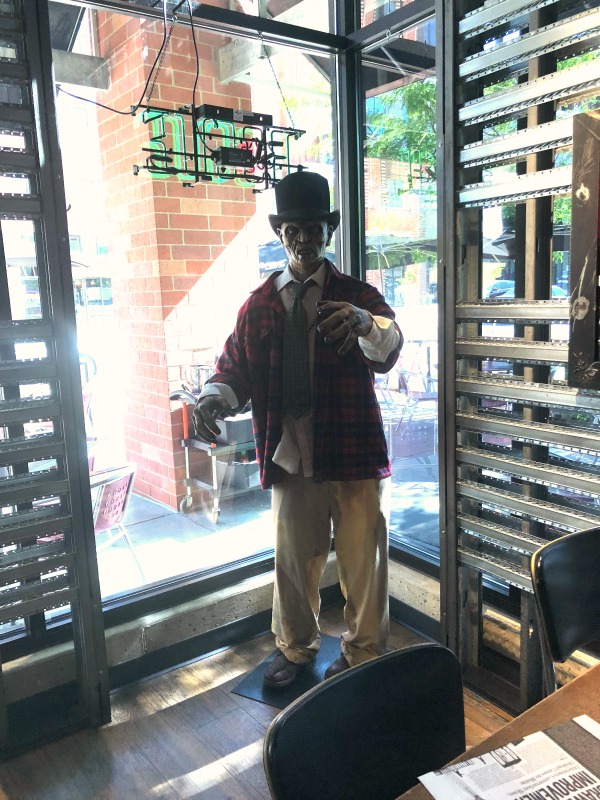 The whole restaurant had a zombie ambience from the pictures and displays on the wall to the full size zombies through out.  When you walk in there are two sides. There's a to go side with some scattered tables and then a larger full service side with tables, booths, and a bar.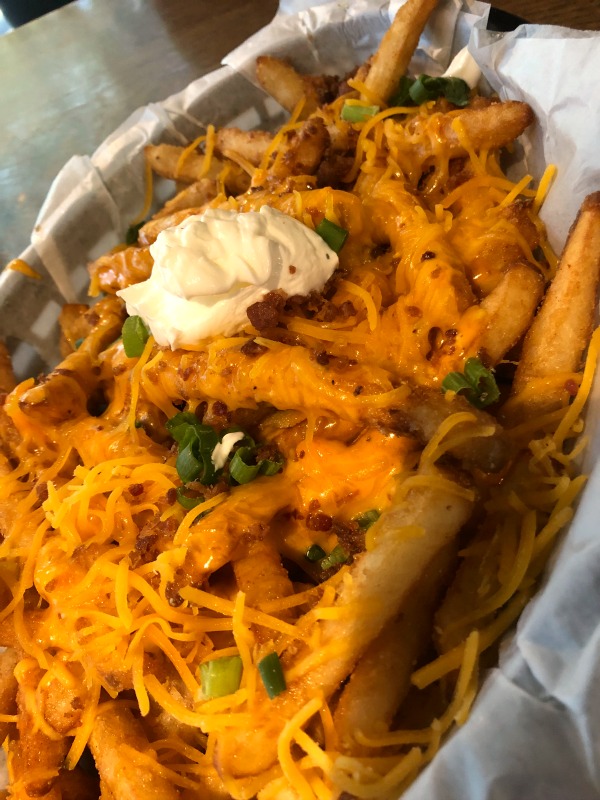 We started with an appetizer and chose the Loaded fries. They were topped with cheddar cheese,  cheese sauce, bacon, green onions, and sour cream. The were really good.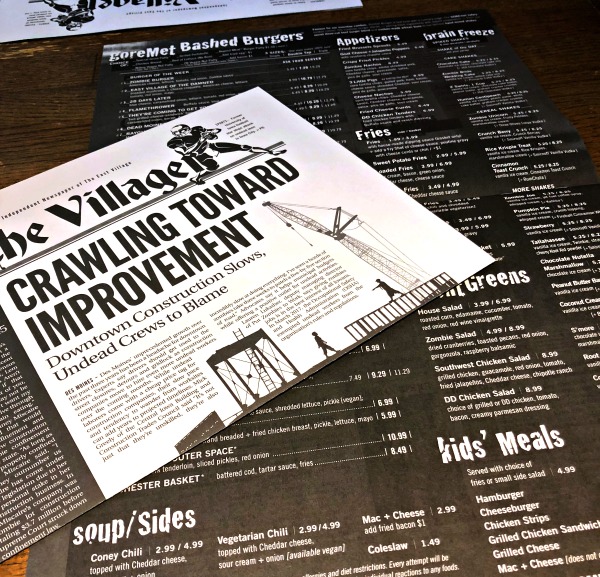 All the burgers on the menu are combination burgers. No worries if you're not adventurous you are able to customize your own burger. But, why?! I had a hard time picking just one. They even have a mac n cheese burger. No joke, it's The Walking Ched with a deep fried macaroni and cheese bun.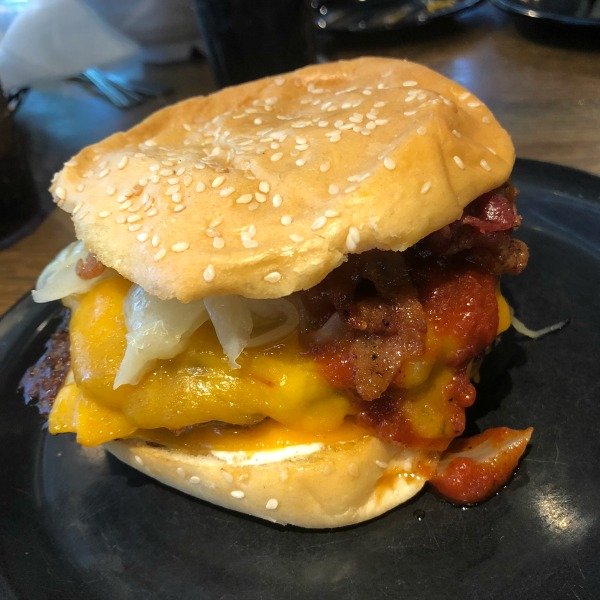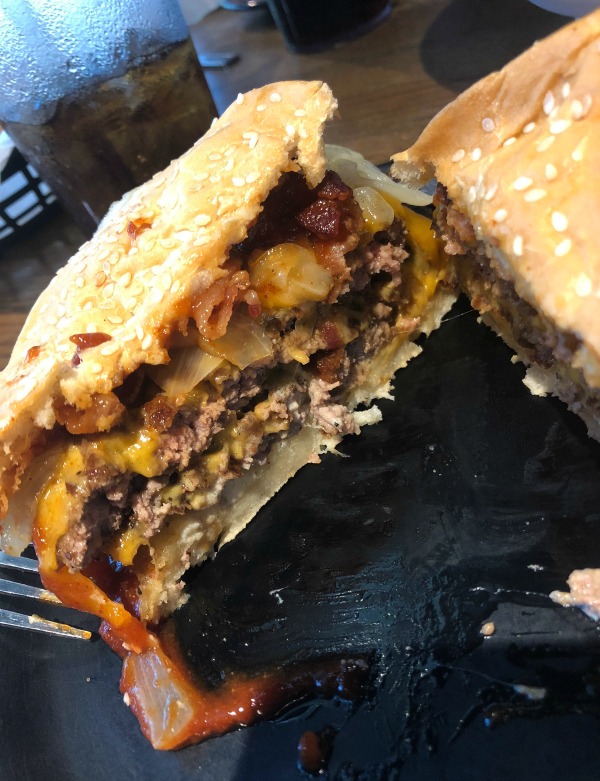 I ended up going with the Planet Terror. It had BBQ sauce, bacon, cheddar cheese, caramelized onions, and ranch. It was delicious. My husband talked me into getting a double so I could eat have leftovers. I ate half the burger there and had the other half the following day. It was still amazing the next day.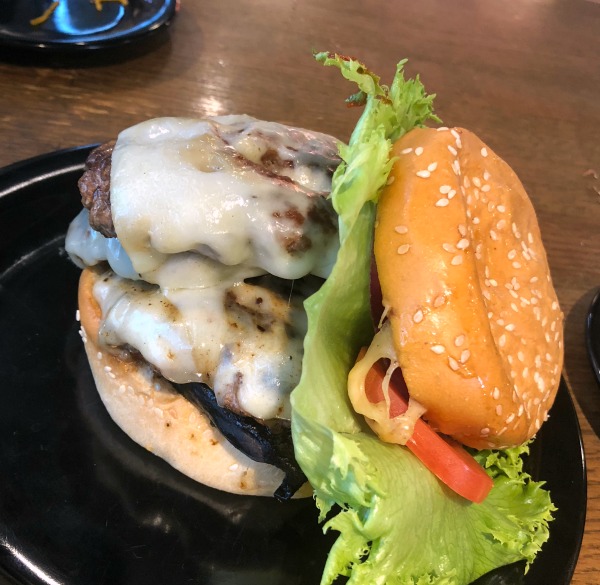 Myles went with the T-Virus. It had Swiss, grilled Portobello Mushroom, lettuce, tomato, red onion, and mayo. He ordered a Triple, ate half, and had the other half the next day.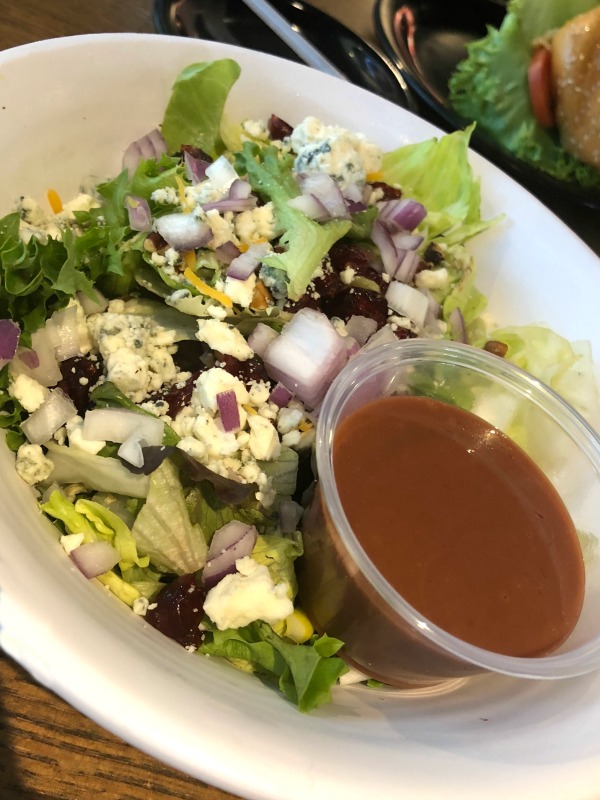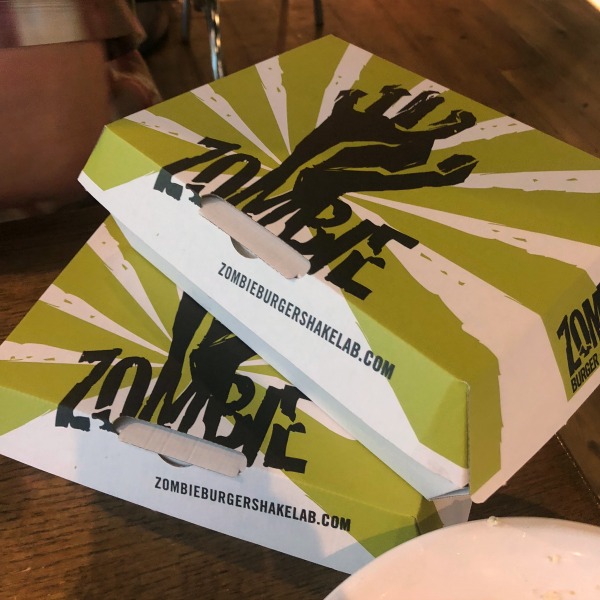 He also ordered a small salad. This is what we got. I tried a bit and really enjoyed it, but we had too much food. That also came home and was enjoyed the following day.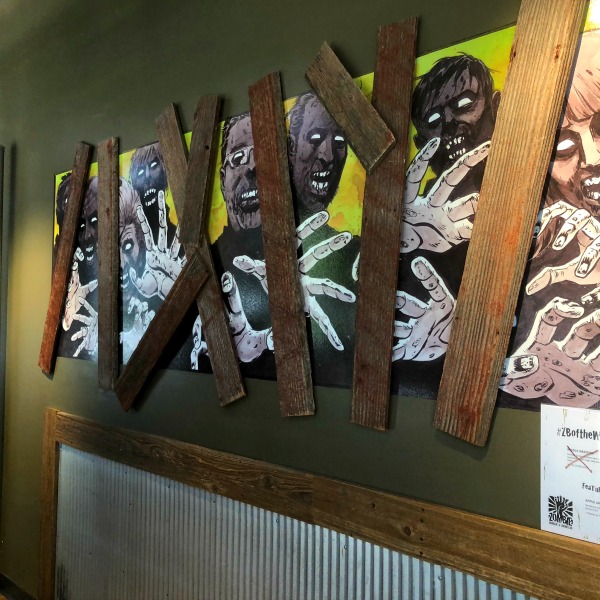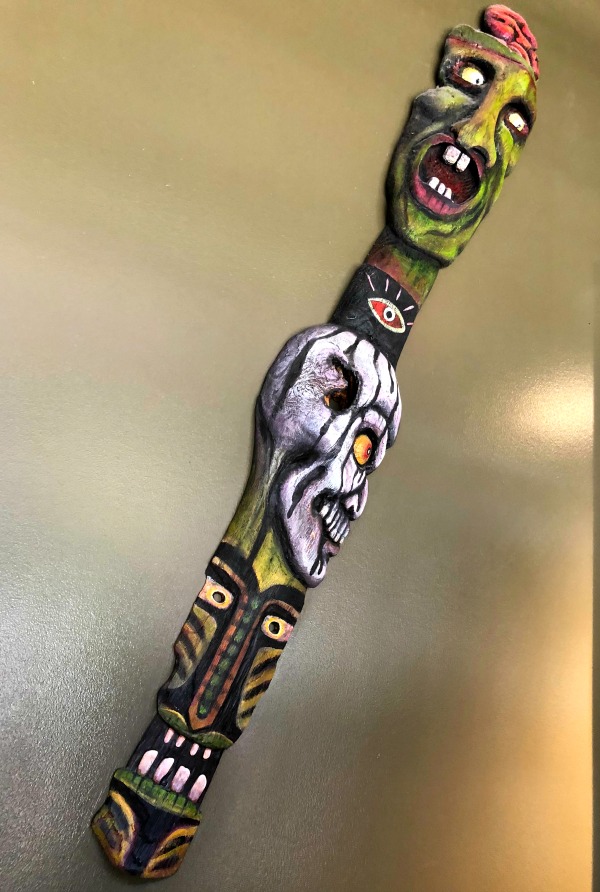 Zombie Burger also boasts of  being a Drink Lab. They had a full bar and boozy shakes on the menu. If you go to the downtown location on Grand Ave look for Arin. She was our server. She was kind and efficient.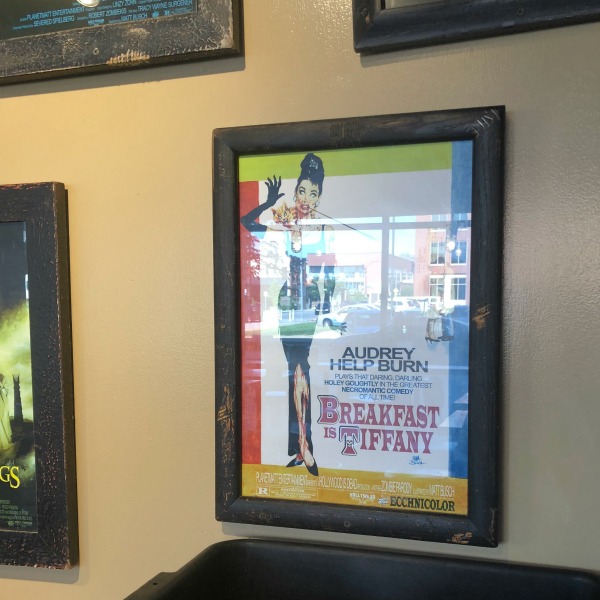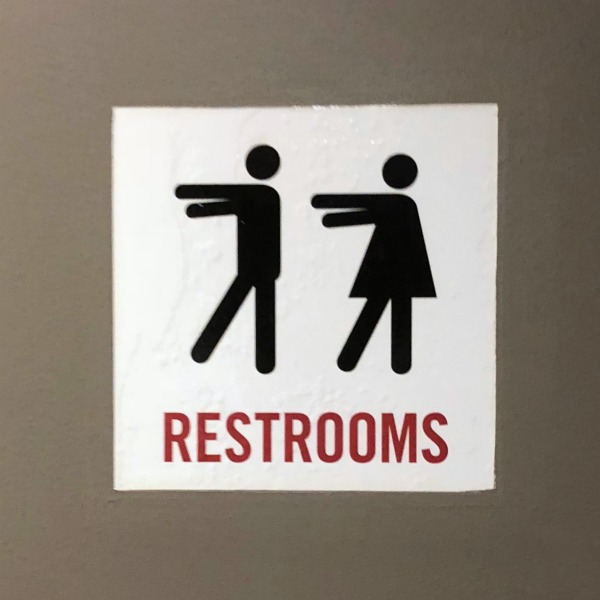 It was delicious and a stop we'll definitely make again.