*This post is sponsored by Savings.com*
Bomb Pop Cups are the Perfect Summer Treat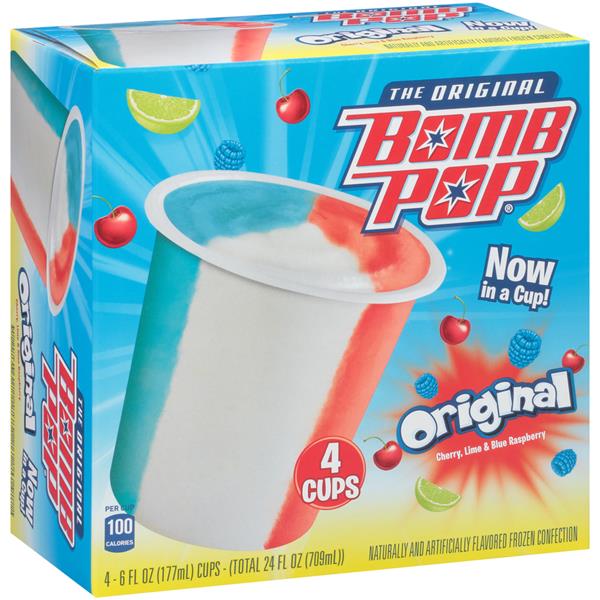 We just got out of June and while I'm thankful the snow has melted it's really hot outside! We always have at least one box of popsicles in our fridge (yes, even in the winter). My husband has been picking Bomb Pops. He told me of memories of buying them from the Ice Cream Truck when he was a kid. I've been enjoying them too.  I also really like the Warhead and Banana Fudge varieties!
I just learned they come in cups now. Bomb Pop Cups are a great, mess free, kid-friendly summer treat option. You can pick them up at Hy-Vee and Fareway (I have a coupon down below).   So you know we had to head to Hy-vee to pick some up.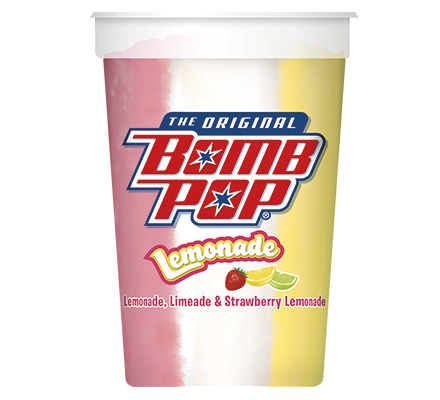 They come in the Original Bomb Pop flavor as well as a Lemonade version that I'm excited to try. They were sold out of the Lemonade when we went to Hy-vee this week so we just got the original flavor.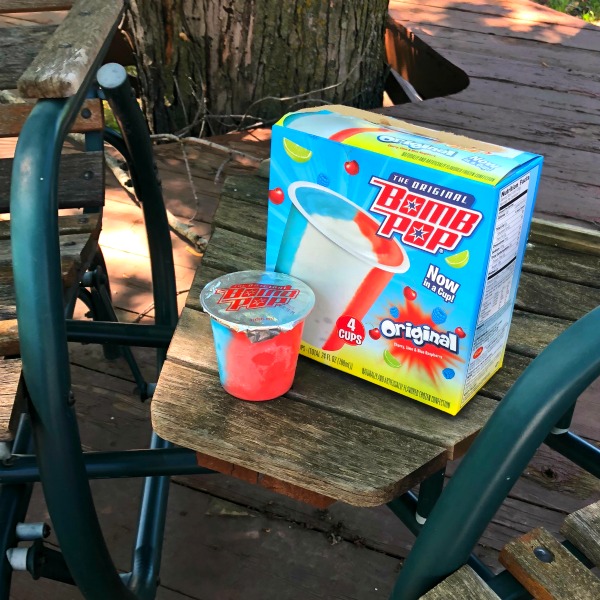 We've been enjoying them this summer as they're the perfect summer treat. When I was a kid I would order ice cream in a cup while all my sisters and friends ordered ice cream cones. I think it's because I was so slow at eating it and it would melt. I prefer the cup to the popsicle.  My husband prefers popsicles so I love that there is an option for both of us.
They're still just as creamy and delicious as the popsicle version.  This is one we'll keep stocked in our freezer.
Here's a $1 off coupon that you can use to grab your box of Bomb Pop Cups!