30 Items you Need on a Road Trip – Plus FREE Printable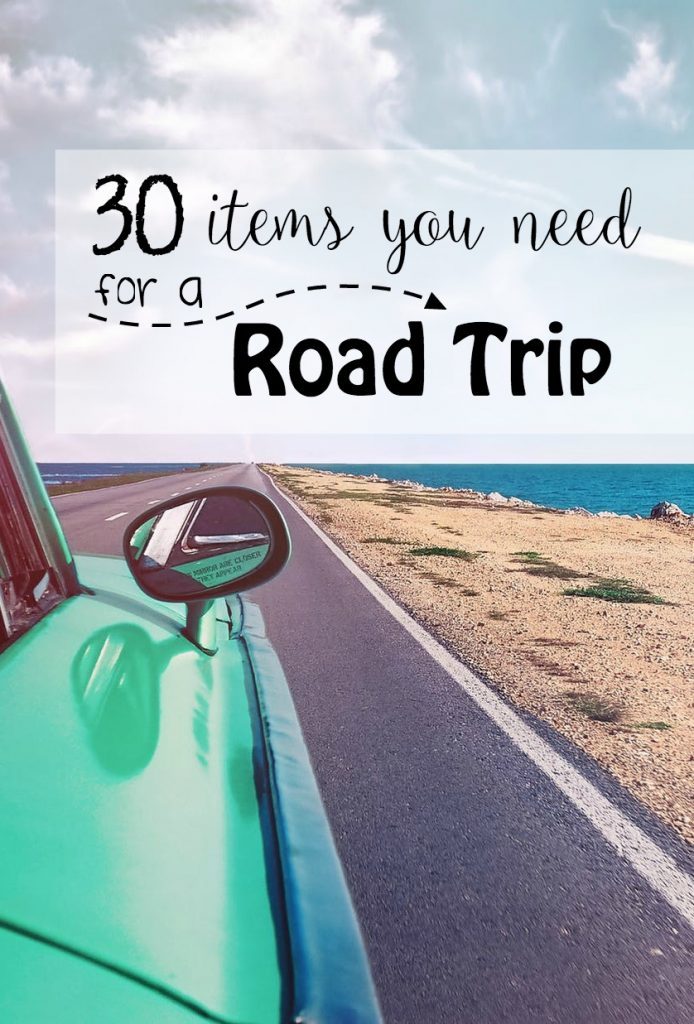 It's summer time and not only does that mean spending time outdoors and grilling, but Road Trips! I love a good road trip. They are so much fun and I love all of the great spots you find along the way.  You can totally road trip in the winter (we've done it), but up in Iowa we don't always have the safest road conditions during winter. We're already planning our first of several road trips this summer.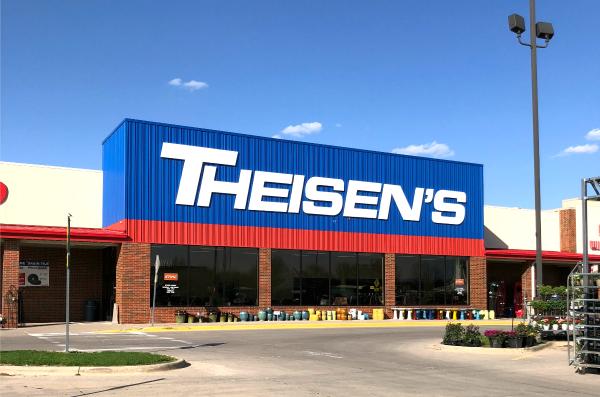 Part of getting the car ready means a stop at our local Thiesen's.   They help to keep your vehicle in optimal condition with new batteries, oil filters, and air compressors.   You can shop Theisen's auto department for great prices on everything for your vehicle to prep for your summer travels.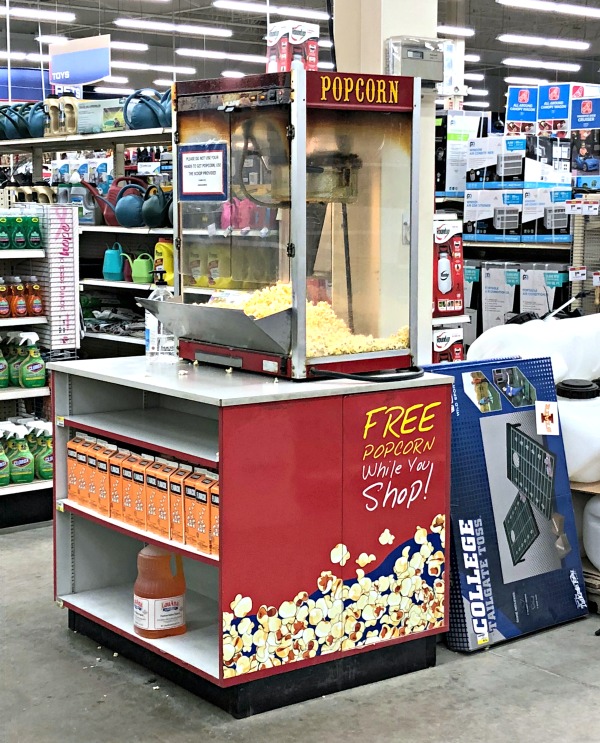 We also love Theisen's because you get free popcorn when you shop!
Here are my must haves for a Road Trip and why. I've dropped a link at the bottom to a printable checklist.
Map/GPS – This one should be obvious if you want to actually arrive at your destination. I usually use my phone, but you just never know if you won't have service, there may be a glitch and you can't get the phone back to where it needs to be. The same goes with a GPS we've been in places or gone into tunnels and lost satellite signal.  I always carry a US Road Atlas.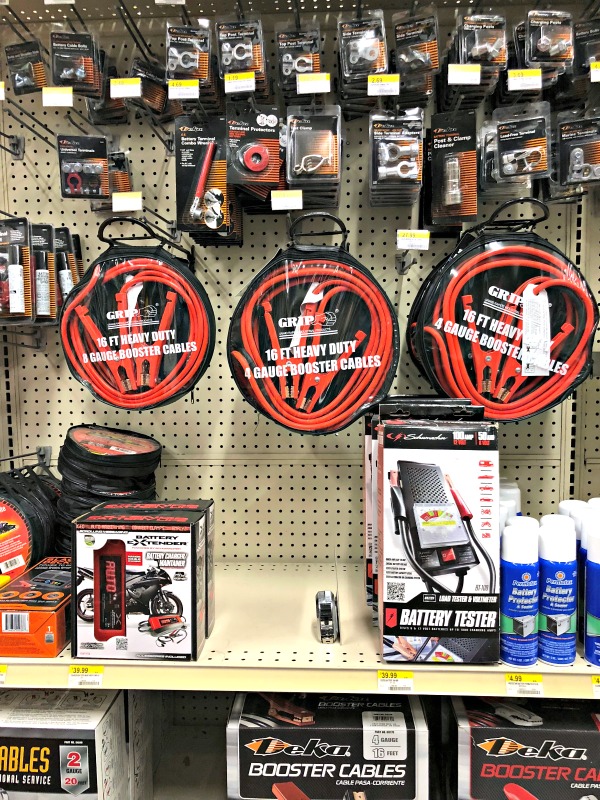 Jumper Cables – This can be really helpful if your battery dies and they're great if you need to help someone else.
A Jump Starter is valuable for the same reason and is great if you do take a winter trip and it gets too cold to start.
Fix a Flat – This stuff is amazing! If you drive over a nail and get a flat you can use this stuff to seal it.
Road Assistance Kit – We have one that has a mini little compressor we can use to fill up the air in a tire if we plug it into our car charger.
Bungie Cords – These are great to strap things done, hold things together and more. I leave these in my car at all times.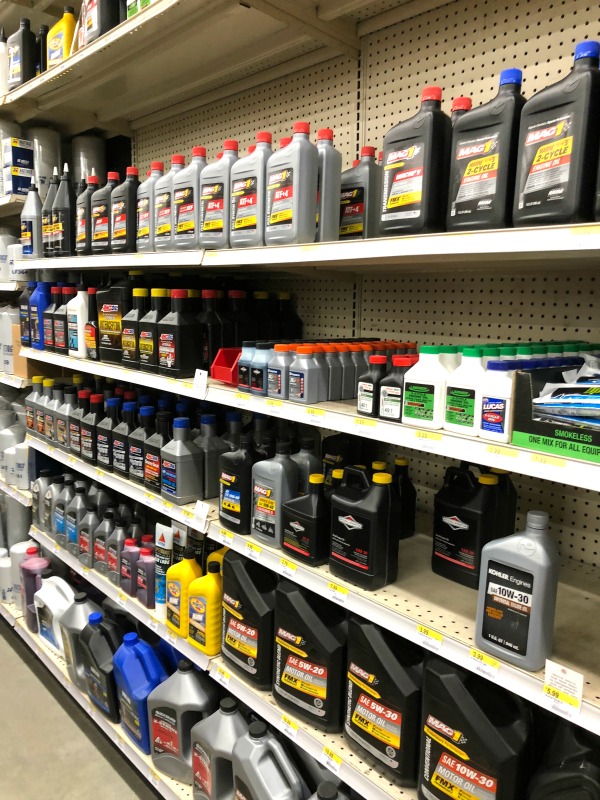 Oil – I recommend getting an oil change first, but I've gone low on oil before so it's nice to have.
Flares – If you have to pull over and the sun is setting you need flares (or reflective triangles) for other cars to see you.
Flashlight – if it's dark these are obviously helpful to see. What if you have to check your tires or something under the hood in the dark?  What if the lights are out at the rest stop you choose to stop at.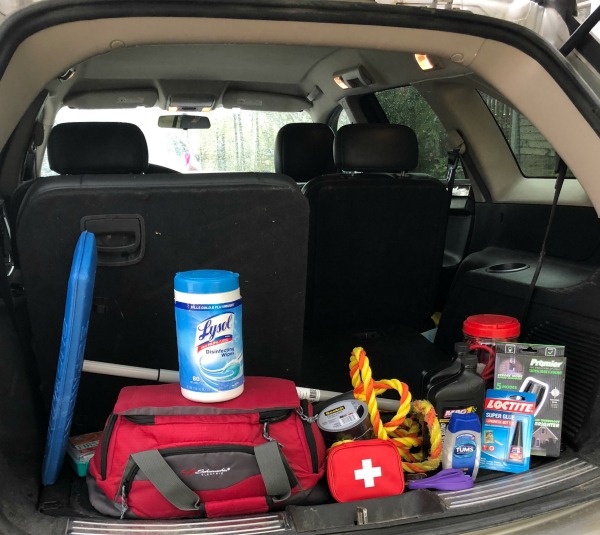 Rope – This is great for towing things, tying them down, etc. It can also be used at a campsite, for boating, and more if needed.
Zip Ties – These keep things held nicely together.
Duct Tape – Haven't you heard? Duct Tape fixes everything.
Super glue – Again this comes in handy if you break something.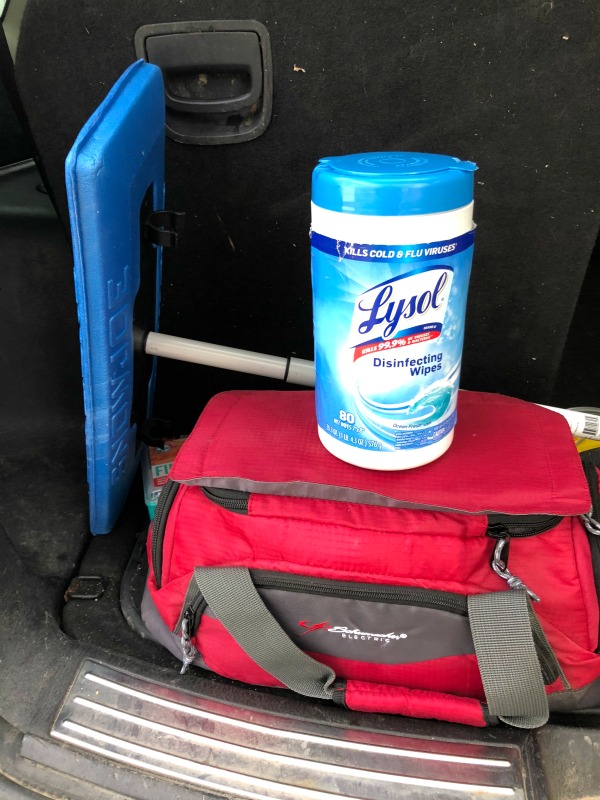 Ice Scraper – This is for winter travel for sure, but I've been in Montana in June and had to deal with snow so I always keep it in my car.
Blanket – If you break down and it's really cold outside you want to have a blanket with you.  This goes not just for winter traveling. It can get really chilly in the dessert at night.
Hand Warmers – if it is chilly and you need to walk to the nearest gas station these are great for sticking in your shoes, gloves, or pockets.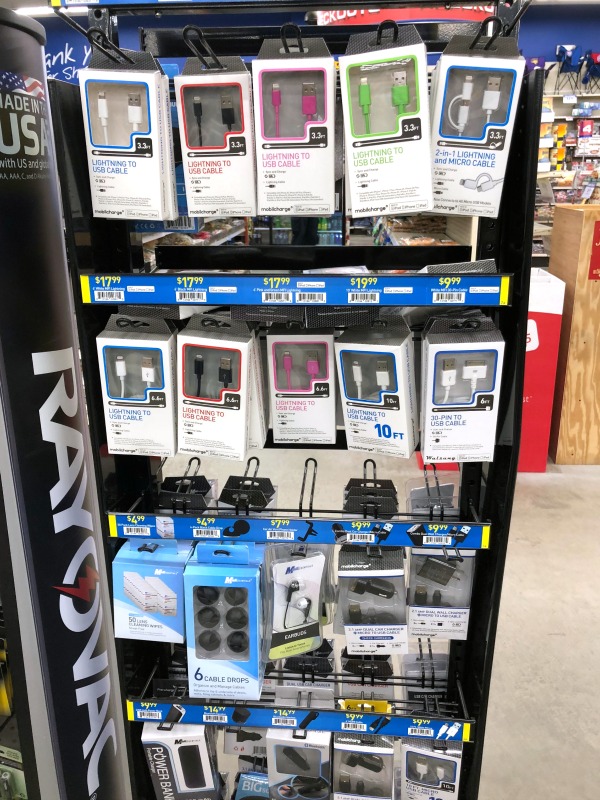 Extra Chargers – I am always using my phone on trips to take pictures and share online.
Lysol wipes – Have you ever tried to eat in the car? These are a must have.
Paper Towels – These can be used to clean messes or even blow your nose if you don't have Kleenex.
Plastic Bags – I use old plastic shopping bags as trash cans. I just hang them off my front seat chair.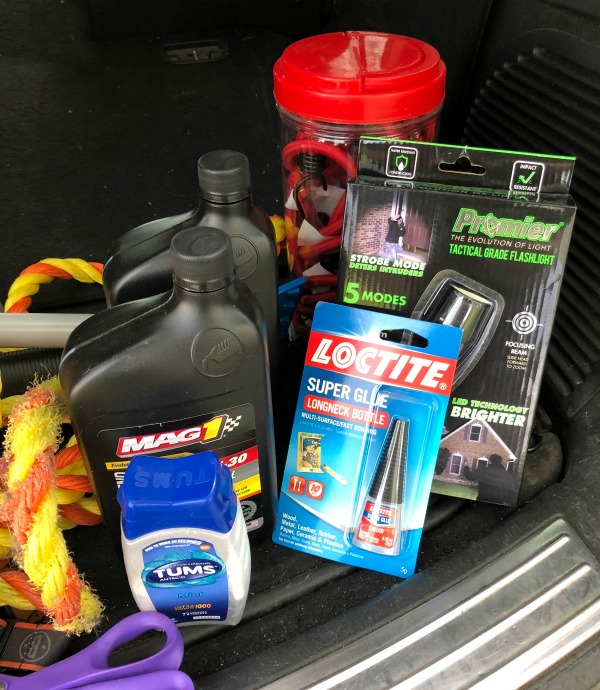 First Aid Kit – This is smart to carry always. You never know when you'll need a band aid or first aid ointment.
Tums – When we travel we love to try all the local spots. Not every cuisine sits well on my tummy.  This has been helpful to have.
Benadryl – This is great for if you get stunk by an insect or you have a reaction to something you're allergic to. I use both the cream and the tablets.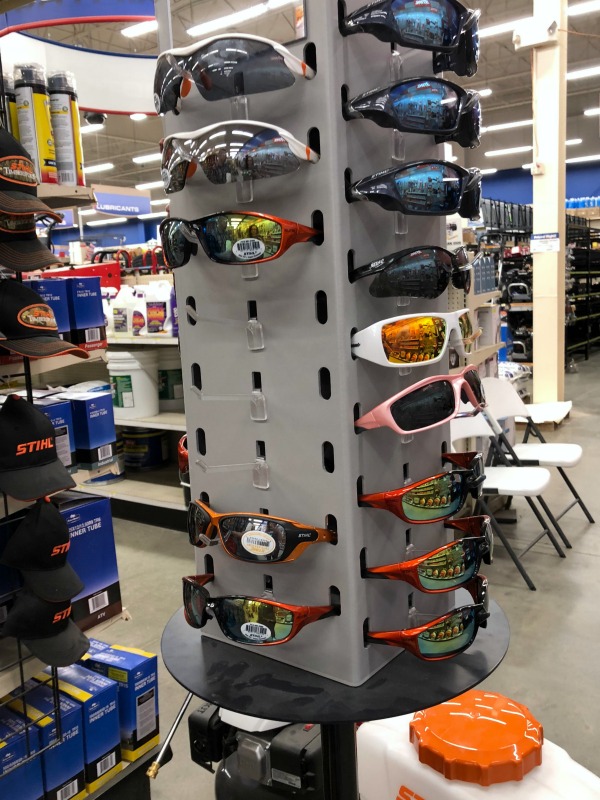 Jackets – Weather can change depending on where you are in the states.  Even places like the dessert can go for 100+ degrees and drop in half once the sun sets.
Umbrella – I just have a small one that I keep in the side pocket of my front seat door.
Sunblock – I spend a lot of time outside on these trips and I don't want to be miserable when I come home because of a sunburn. Not to mention I don't want skin cancer.
Sunglasses – You may laugh, but I've forgotten mine before and I end up having to buy them. It's just safer driving when the sun isn't blinding you.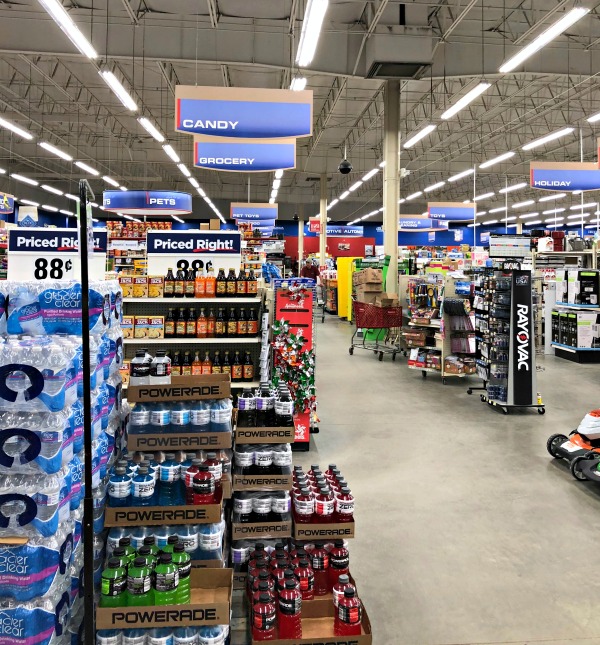 Snacks – Everyone knows a good road trip needs snacks for sure! (which I can grab in one stop at Theisen's). Remember to pack snacks that help you stay awake. I like munching on sour stuff.
Music/Games/Books – Good tunes go with road trips like peanut butter goes with jelly.  The rest of the list is obviously not for the driver. Please do not text, read, etc while driving.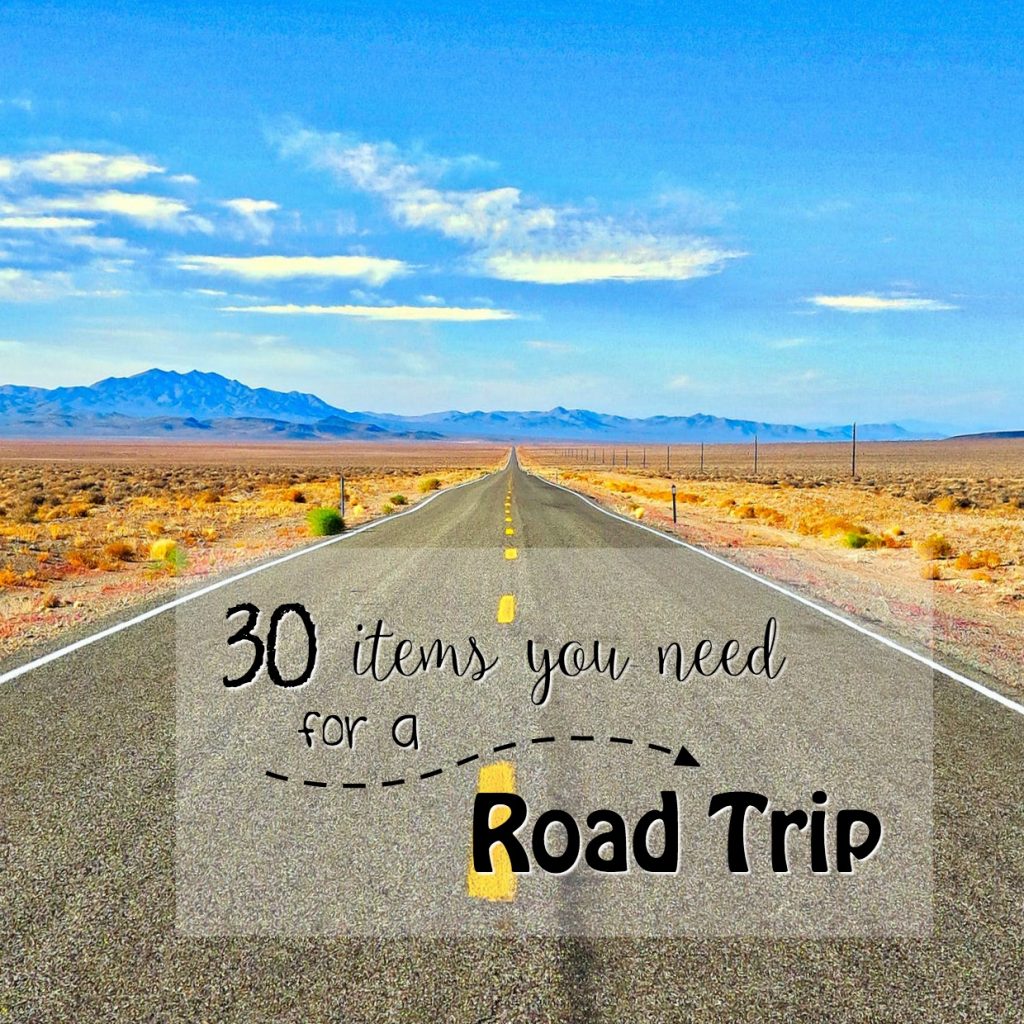 Notebook – I love documenting the days and times and names of places. This helps me if I'm trying to remember what we did and also when going back through my photos.
You can download the printable list here.
So, now that you're all set. Where are you going?!
Safe Travels!