Ziplining in the Gulf
Last month when Sara and I traveled to the Alabama Gulf Coast one of our "must do's" was ziplining!  We headed to Hummingbird Ziplines at Gulf State Park and had a blast.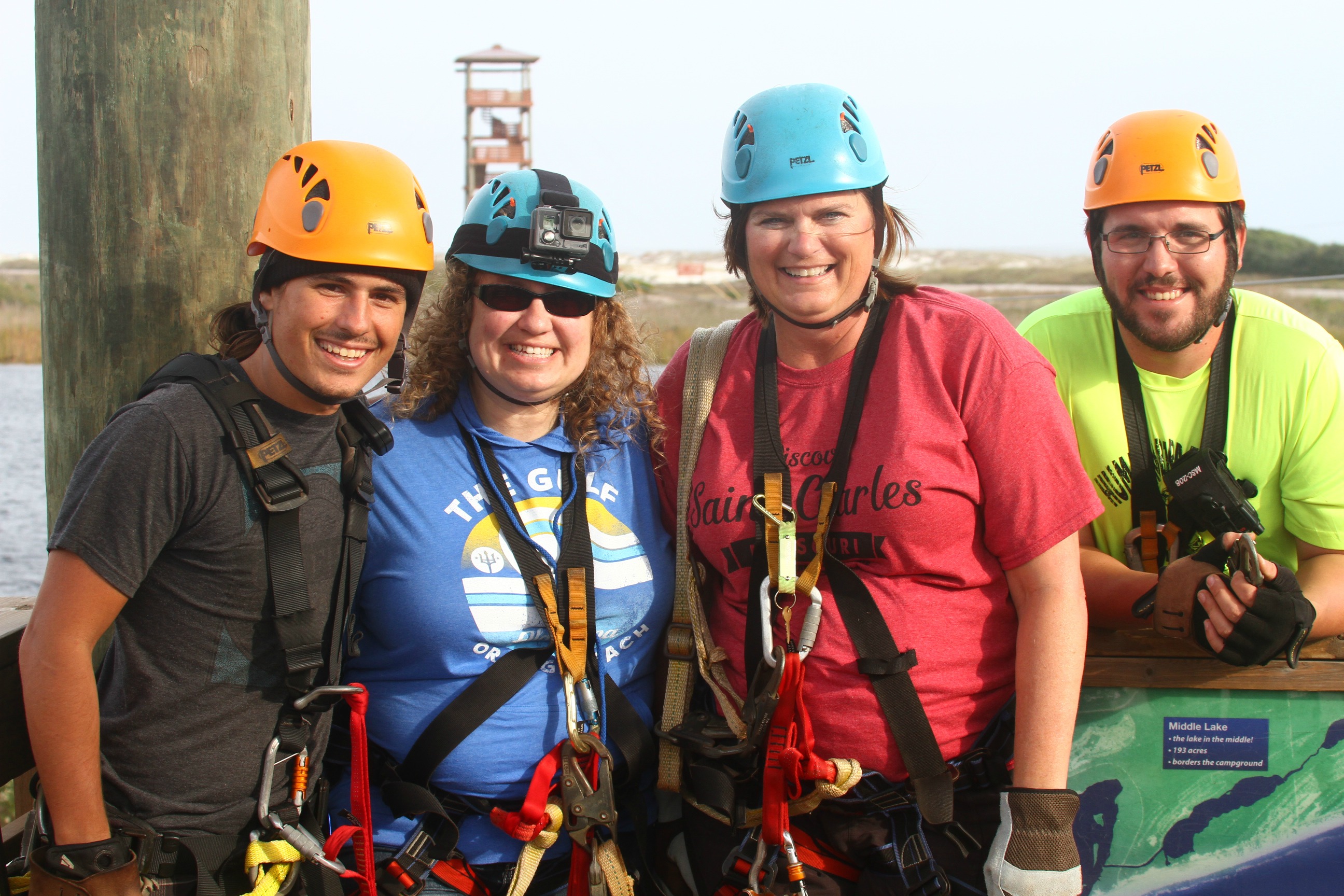 Our tour guides were super friendly and helpful.
At Gulf Adventure Center's Hummingbird Zipline course, you'll sail high in the air, experiencing adrenaline-pumping velocity and breathtaking views over land and water alike.

The Hummingbird Ziplines are an unforgettable, high-adventure experience consisting of seven towers and six ziplines over the length of one mile. The zipline course takes you as high as 90 feet of the ground, providing a great vantage point for spectacular views of the white sand beaches and emerald green waters found only at Gulf State Park.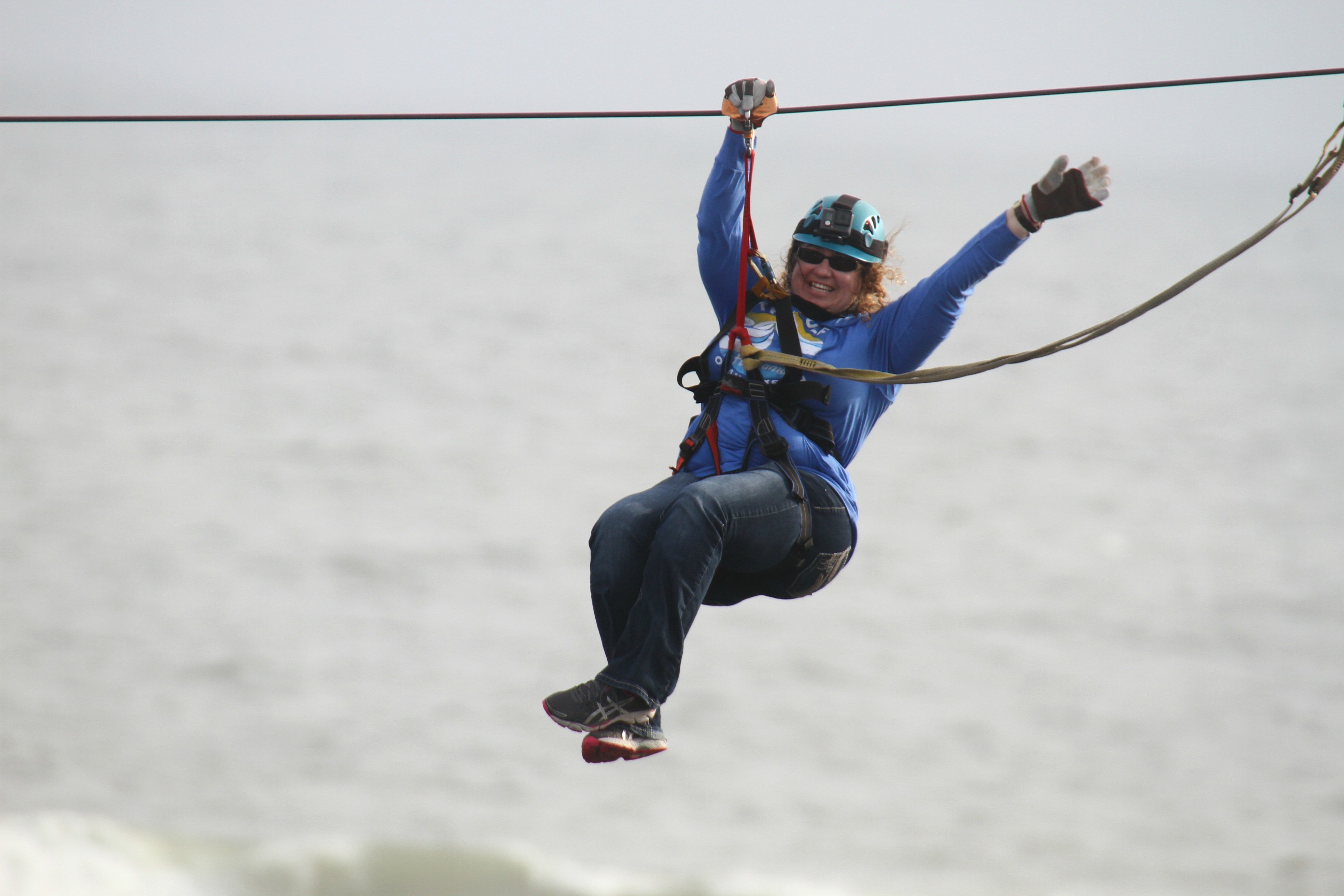 I love ziplining and the scenery only added to the fun – it was gorgeous!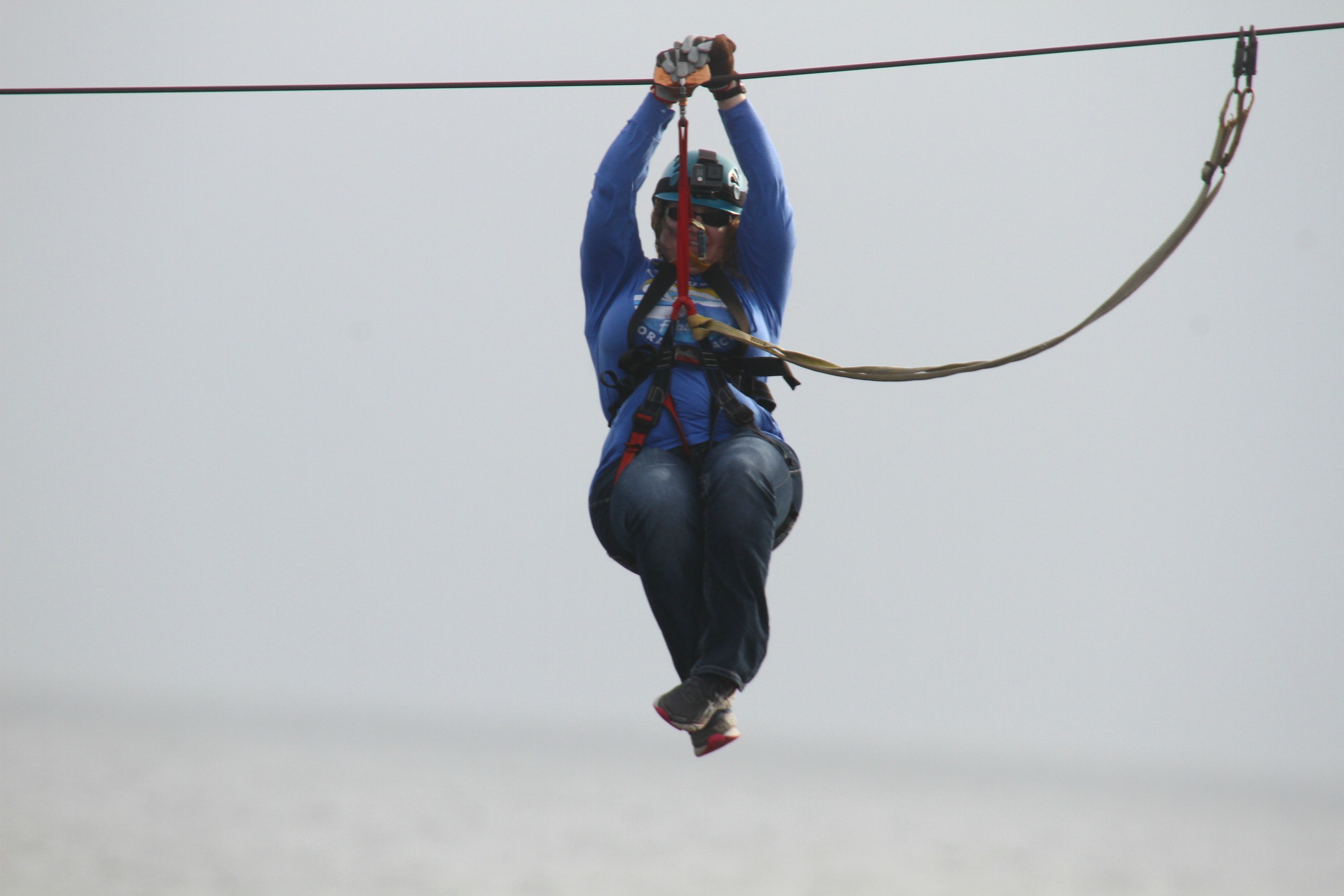 This was the first zipline that I had ever done where they taught us how to brake ourselves when we came in.  They did a great job teaching us how to and for the most part I did well until the race.
We got to race on the 6th and final line. When I saw Sara was ahead and started braking I *may* have waited to brake. I would not recommend coming in as fast I did, but they did a great job in receiving me on the other end.  And I did win 😉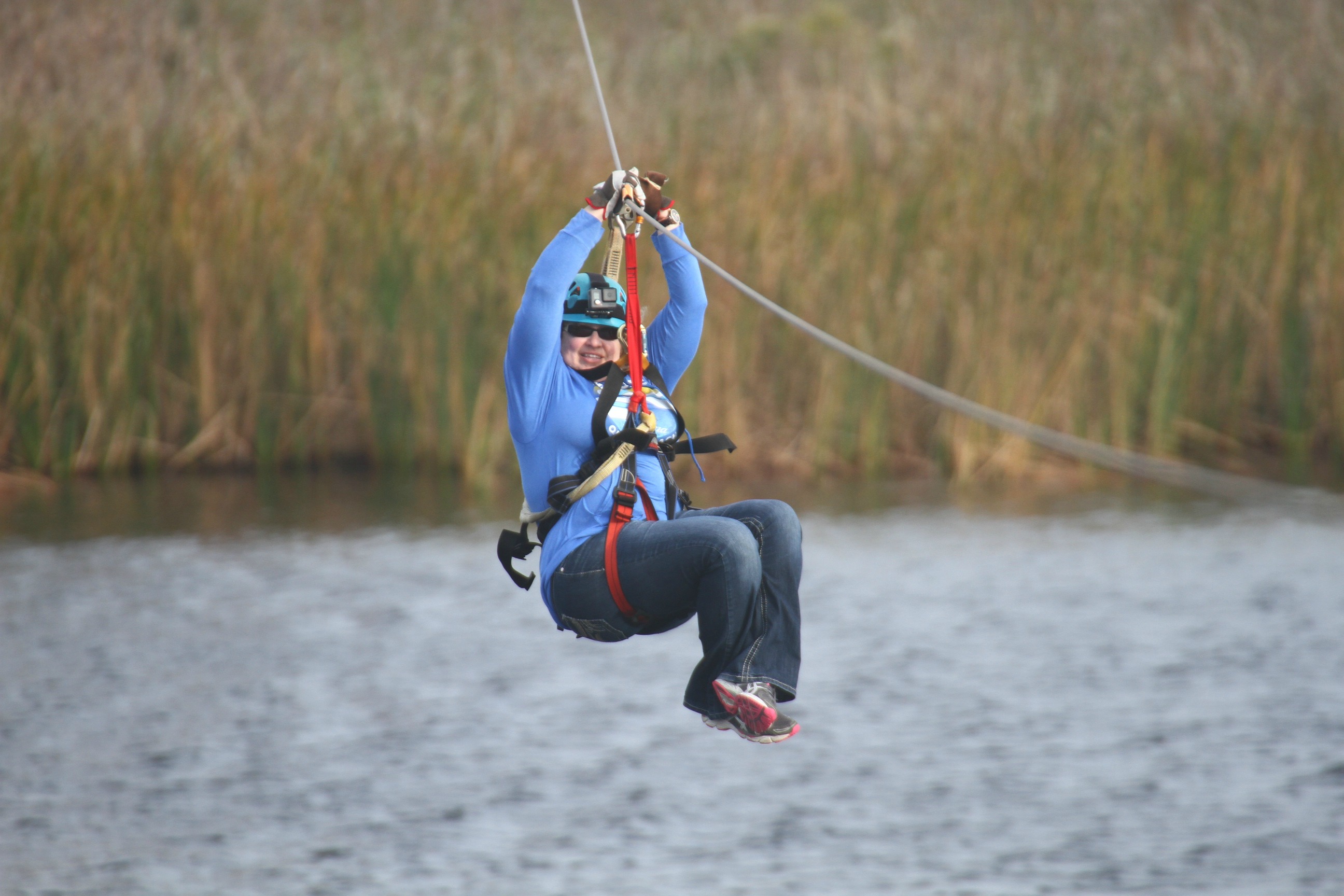 It was a great adventure and experience. I recommend it for the whole family.
*Thank you to Hummingbird Ziplines for all the photos!
Connect with them: