Yes, I'm a Girl and I can drive
a Semi Truck #TruckerTuesday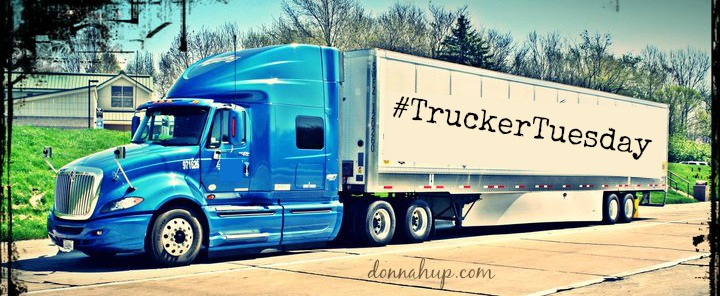 I love peoples reactions when I tell them I can drive a semi truck.  I get everything from disbelief, to surprise, to awe.  Only about 10% of the truck driving population is female.  Sure, it was one of the toughest things I've ever done, but also one of the coolest.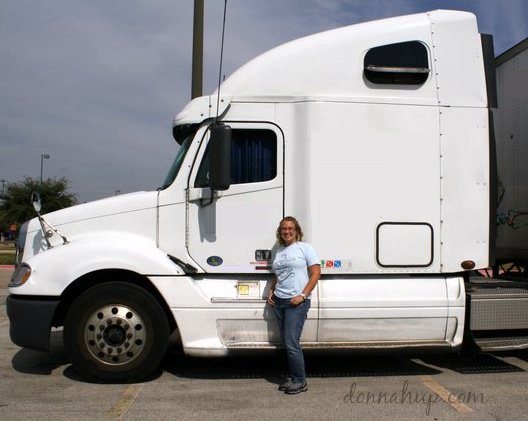 I had no idea how to drive stick and I couldn't even back my car into a parking space so I did go to truck driving school.  It was similar to a drivers ed course just on a larger scale and with semi trucks.  For a few weeks I never got out of first gear and I just learned how to back the semi.  It was pretty difficult for me in the beginning. When backing if you want to go left you turn your steering wheel to the right.  Now I can back a 72 foot rig better than a car.  There were 21 of us in the class and only 2 females.  19 of us graduated and I was the only female.  I spent the first 6 weeks of my driving career with a mentor.   She taught me how to pick up loads, plan my drives, and basically everything I needed to be able to drive on my own.
Thankfully though I wasn't going to be driving on my own. After driving with a mentor I was able to be reunited with my hubby.  This is us in front of my Dad's house with our first company truck.  Yes, we started as company drivers.  We drove OTR (over the road as opposed to a local route).
So what did a normal day look like for us?  Anything between 6am and 6pm I would drive and Myles took the 6pm to 6am shift.  We still spent a lot of time together as Myles would stay up for a few hours into my shift and I didn't go to bed until a few hours into his.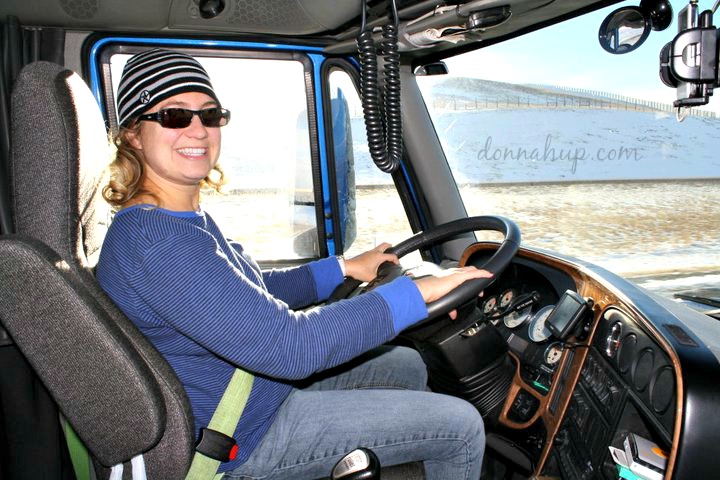 Don't worry, I only looked away briefly so Myles could take this pic.  Seeing peoples reactions as they drove by me on the road was funny.  Some would wave and most would do a double take.
What's your reaction when you pass a female truck driver?