Why Height Signs Are Important
#TruckerTuesday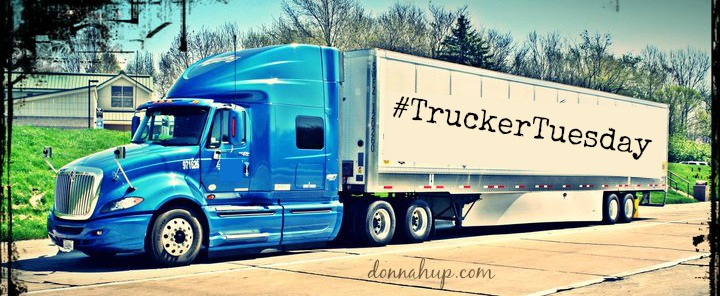 After posting my husband's semi truck accident on YouTube last week I started watching other videos involving semi trucks and decided it would be fun to discuss "what went wrong". This week were going to discuss height and clearance signs and why they are important.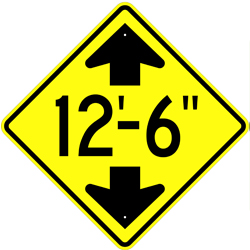 Have you ever noticed a sign that looks like this when you were driving? Start paying attention, they are on the sides of the road before a bridge or overpass.  It means that the upcoming bridge or overpass only has a clearance of 12 feet and 6 inches.  Every bridge is required to be labeled with their heights.  Low clearance ones are required to give notice.
Our semi truck is 13 feet 6 inches which is pretty standard give or take a few inches.  This is why we have to pay attention to signs, especially height signs. The signs are usually placed well before the over pass so you can exit the interstate or make a turn off the route you're heading down.
Now, if you don't pay attention to these signs, there are consequences as the semi truck below found out:
It could be worse. Had he been going 70mph on an interstate he could have ripped the whole top off.
Now I know this is "Trucker" Tuesday, but the signs are there for all drivers – including these height signs.
Have you ever rented a truck to bring something home or move whether across town or across the country?
Yep, you better know the height of that vehicle you're renting.
Maybe you'll never drive a semi truck or rent a truck to move. What about a camper?
Yes, you need to check the heights of them too.
The videos are from the 11 Foot 8 site.
The train trestle prominently featured in all the videos here has earned a reputation for its unrelenting enforcement of the laws of physics. If your vehicle is taller than 11 feet and 8 inches, and you challenge this bridge, you might find footage of your experience on this website. If you have any questions about this, email me at [email protected]
You can also find 11 Foot 8 on Facebook and YouTube.  They have many more videos you can watch.
Safe Travels!