When Making a Wreath is More than Making a Wreath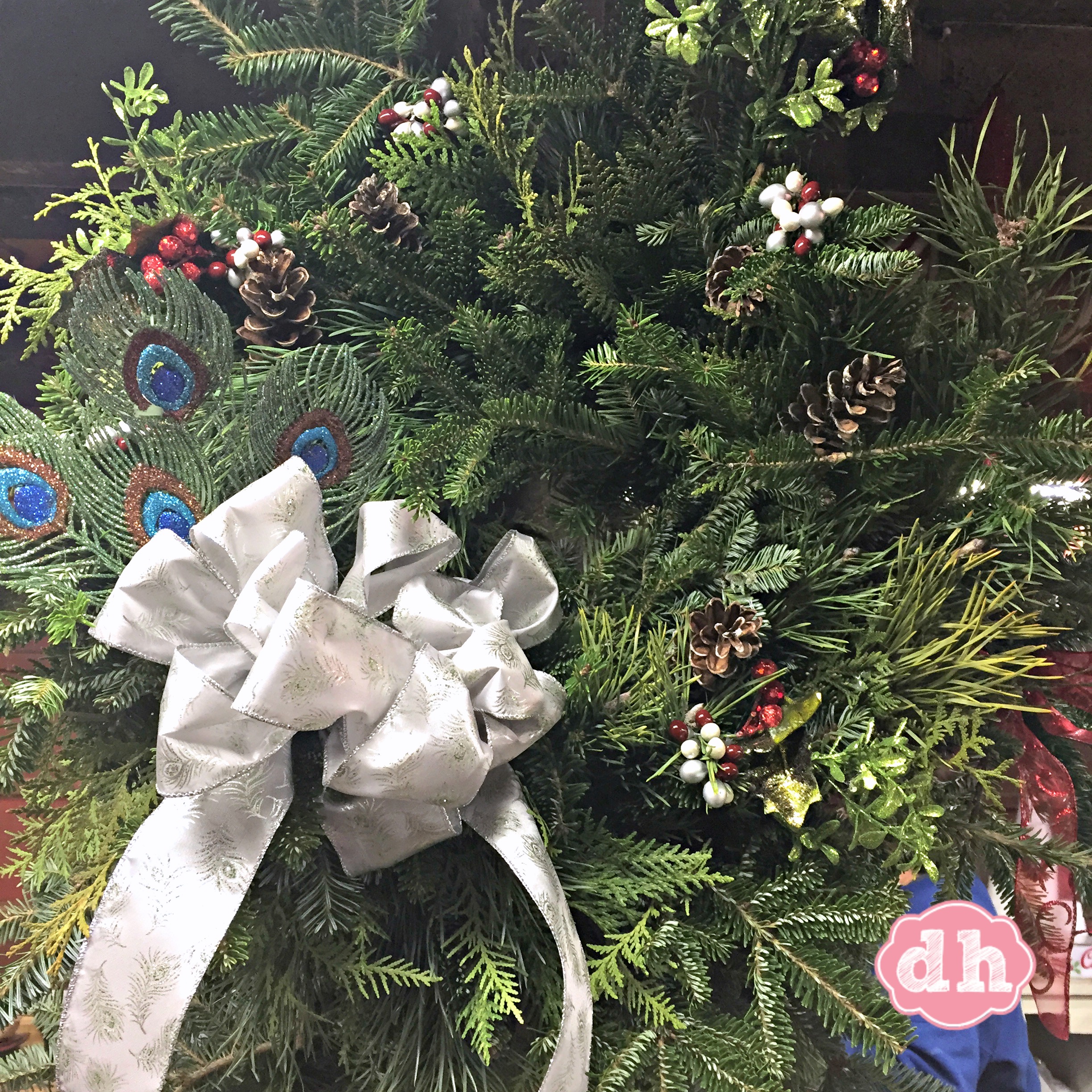 I love our tradition of making wreaths at the Carlson Tree Farm.  Technically this was only the second year we did it, but as far as I am concerned this will be an annual tradition.  First off it's fun! I mean Christmas is my favorite time of year and I love the smell of Christmas trees!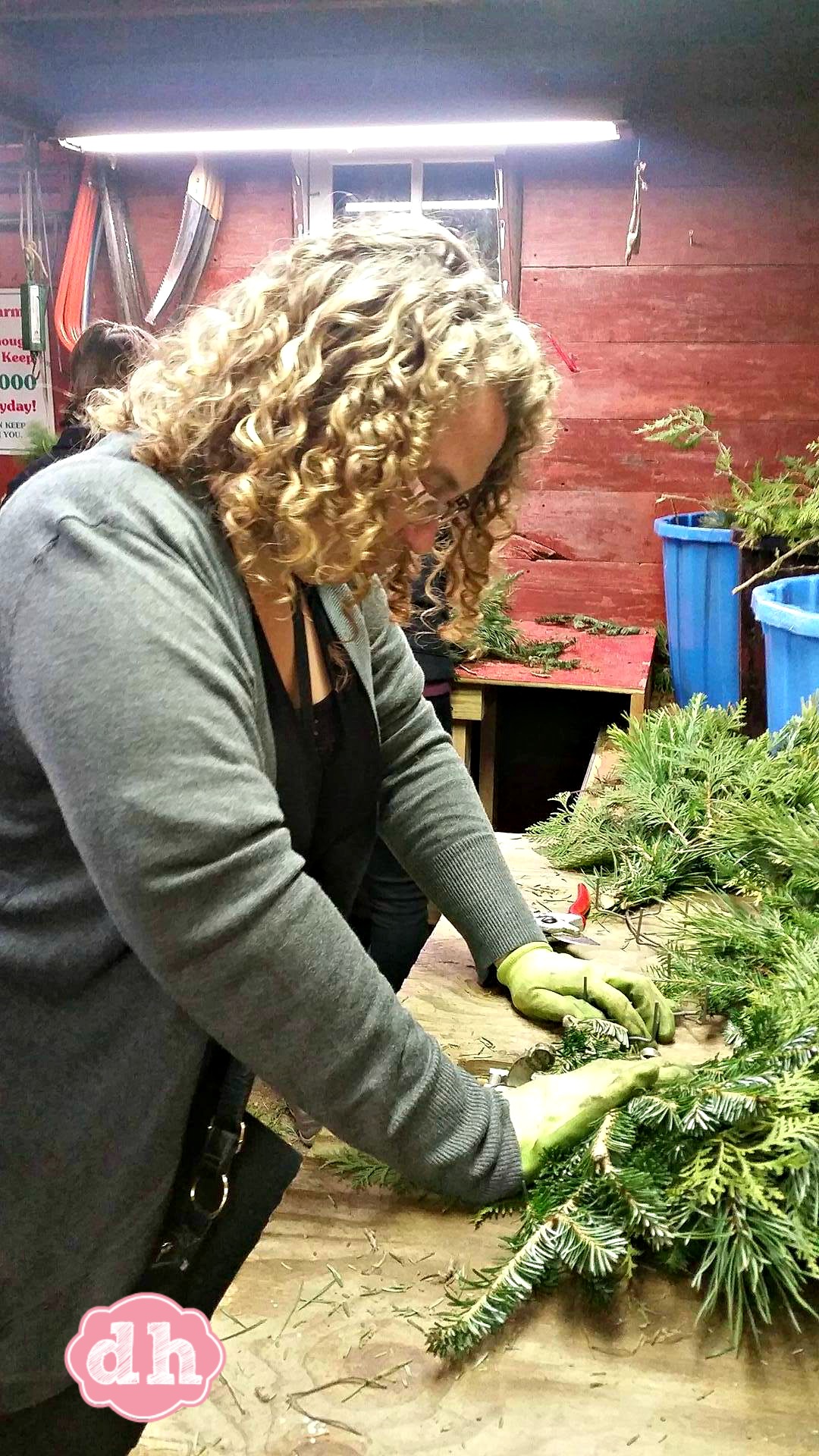 We get to choose which of the branches we use in our wreath and we work in partners. Michelle has everything needed for the wreaths and even teaches us to assemble them.
I'm not very handy at all. I mean you don't even want me hammering nails into anything unless you're using it for a Pinterest fail or an example of how not to do it.  If I can make a wreath anyone can.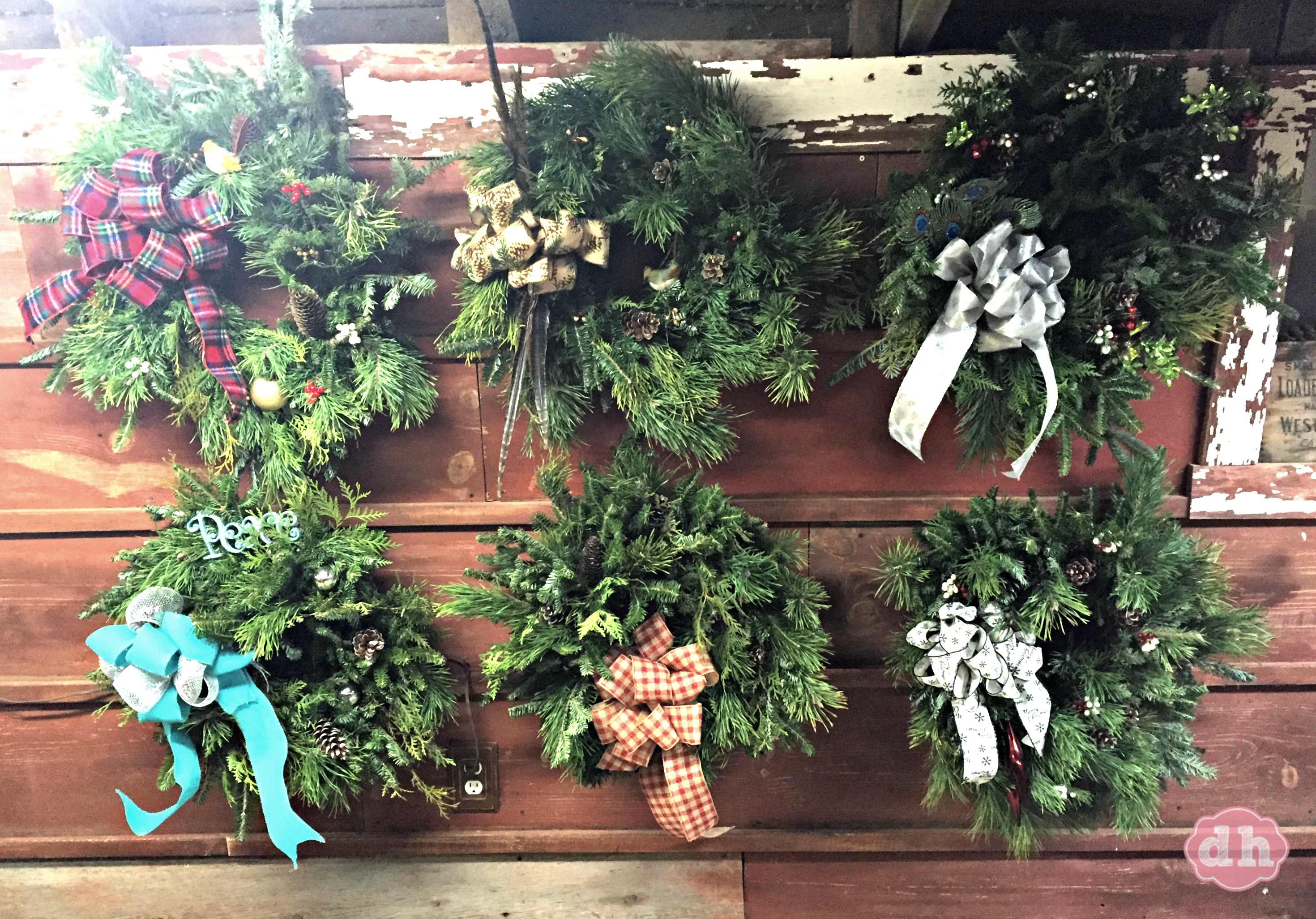 Once we've assembled the wreaths comes the fun part – in my opinion.  She has ribbons, pinecones, and decorations of all sorts. It's a potpourri of holiday fancies.
Last year, our first year we had such a good time.  In the past year Jeni moved to St Louis, Beth Ann moved to North Carolina, and well, Amy passed away in a car accident. The North Iowa Bloggers have had quite the year.
Amy Hild and the Dancing Hat from Donna Hup on Vimeo.
While looking through my pics from last year I came across Amy wearing this ridiculous hat. It's so Amy and it brought back really good memories and of course tears.  I had told Michelle that I might lose it if she brought the hats out.
She left the hats in the back and had an even better idea. She made a beautiful wreath for Amy's parents and we got to decorate it. We even used her signature color teal.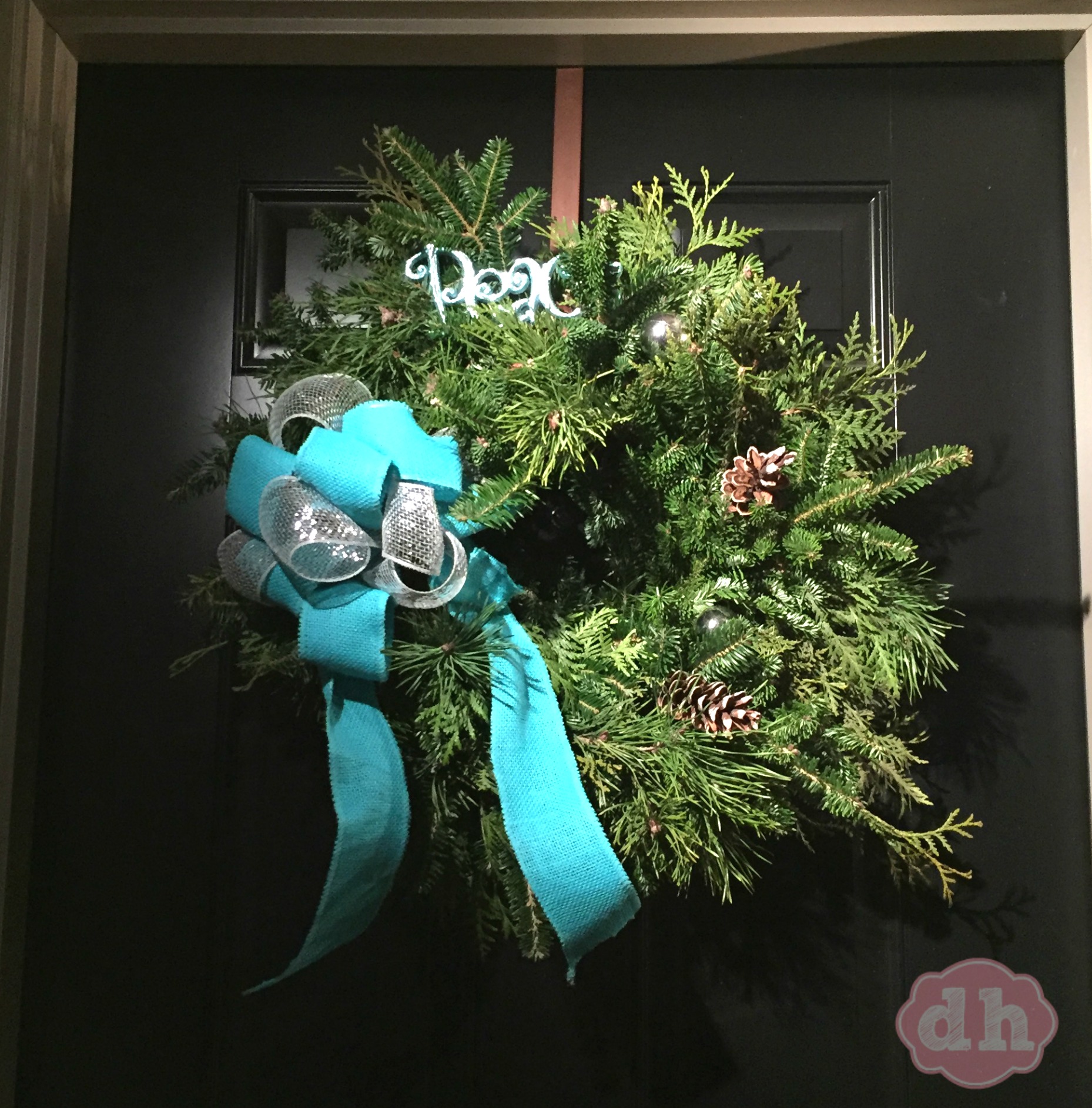 We gave it to her parents the following night and they hung it up on the door. We had a beautiful evening with laughter, tears, and hugs.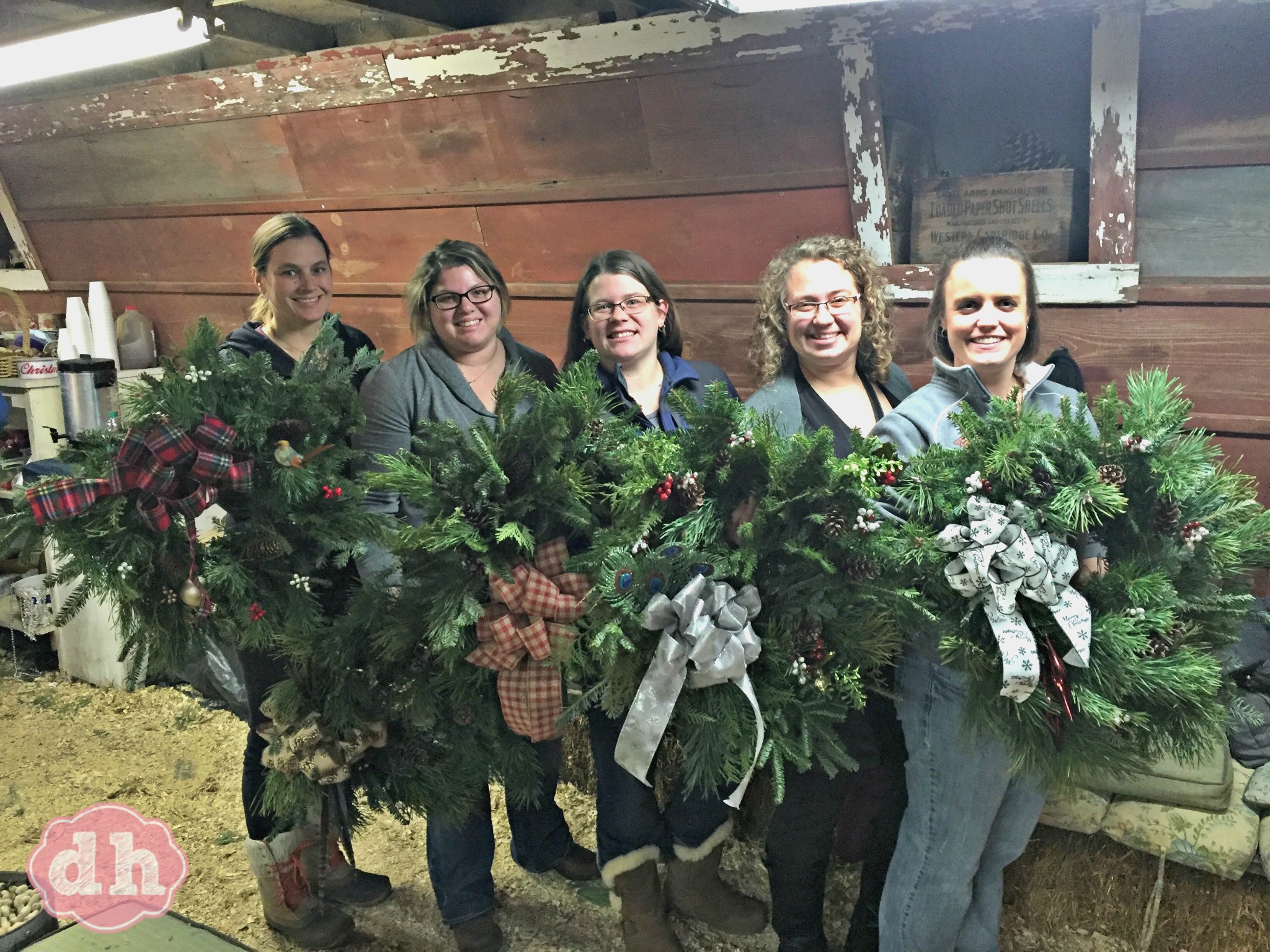 Carlson Tree Farm will always hold a place in my heart because of the memories we've made there and Michelle's kindness that goes above and beyond.
Connect with them: