My Day of Exploring on a Segway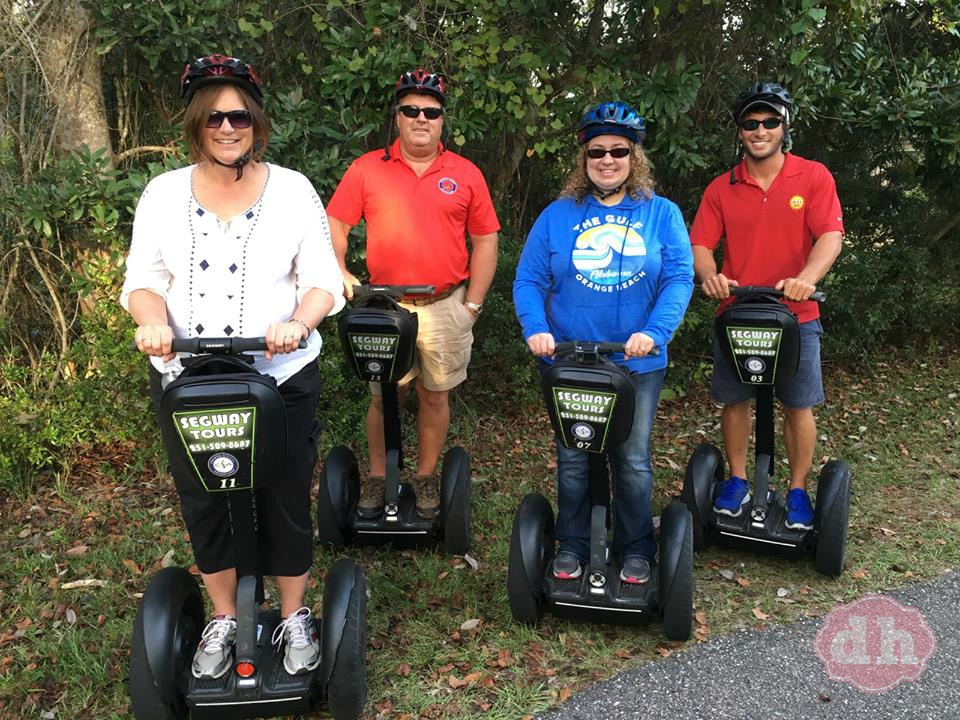 Every time I see a Segway I think of Paul Blart, Mall Cop.  The movie was hilarious and I've been obsessed with Segways ever since.  I didn't realize how much I didn't know about them until I had a chance to drive one when I went on a tour with Coastal Segway Adventures.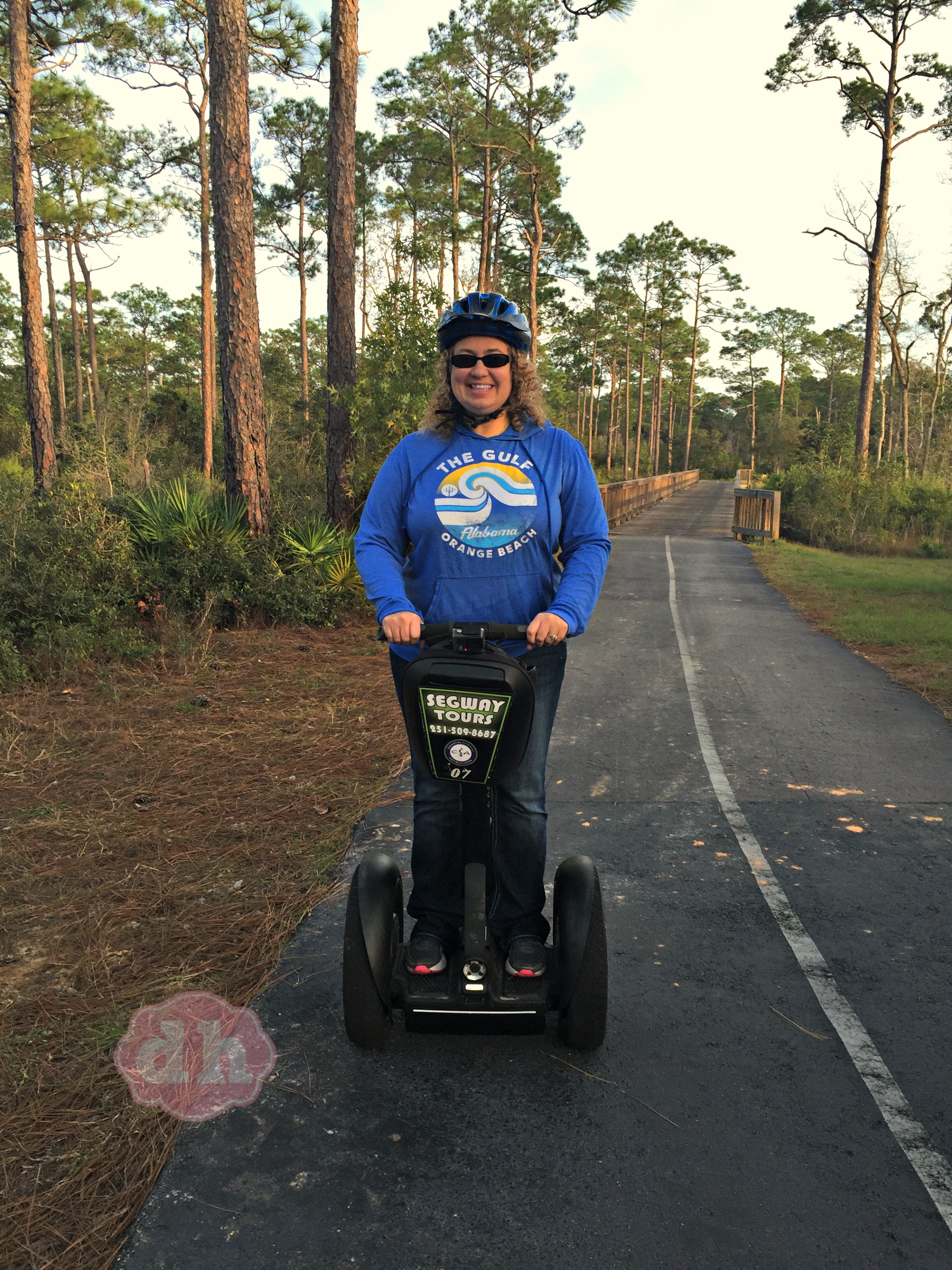 First off, there's no fuel or brake.  I really thought it was like a scooter that you'd turn one handle for the fuel and the other to stop it.  It's all about the feet!  Seriously, you make it go and stop by leaning on the front or back of your feet.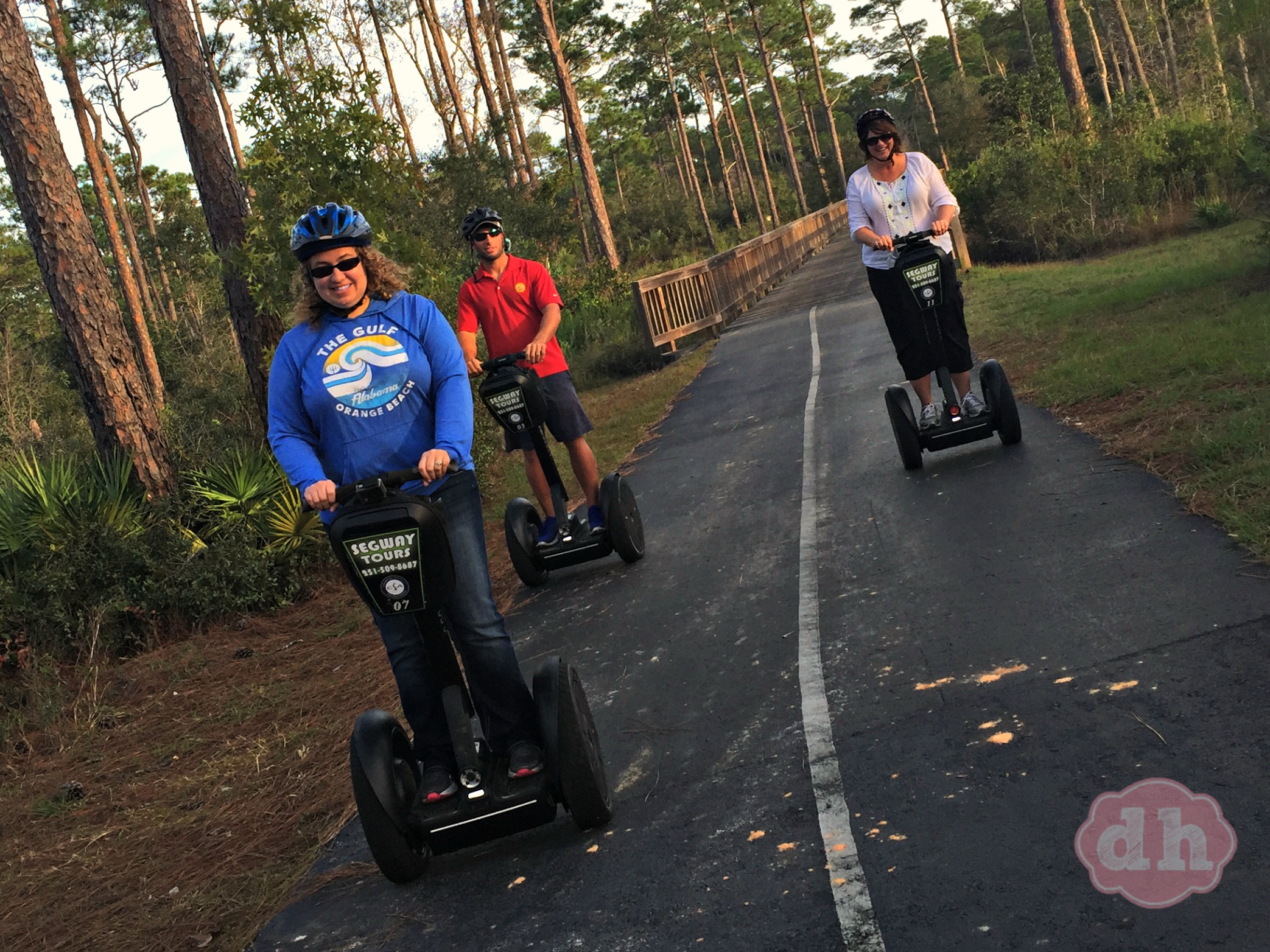 It didn't take long to get a hang of it. Ike and his son, who led the tour, were great teachers.  They gave easy to understand advice and worked with us in the parking lot before we hit the trail.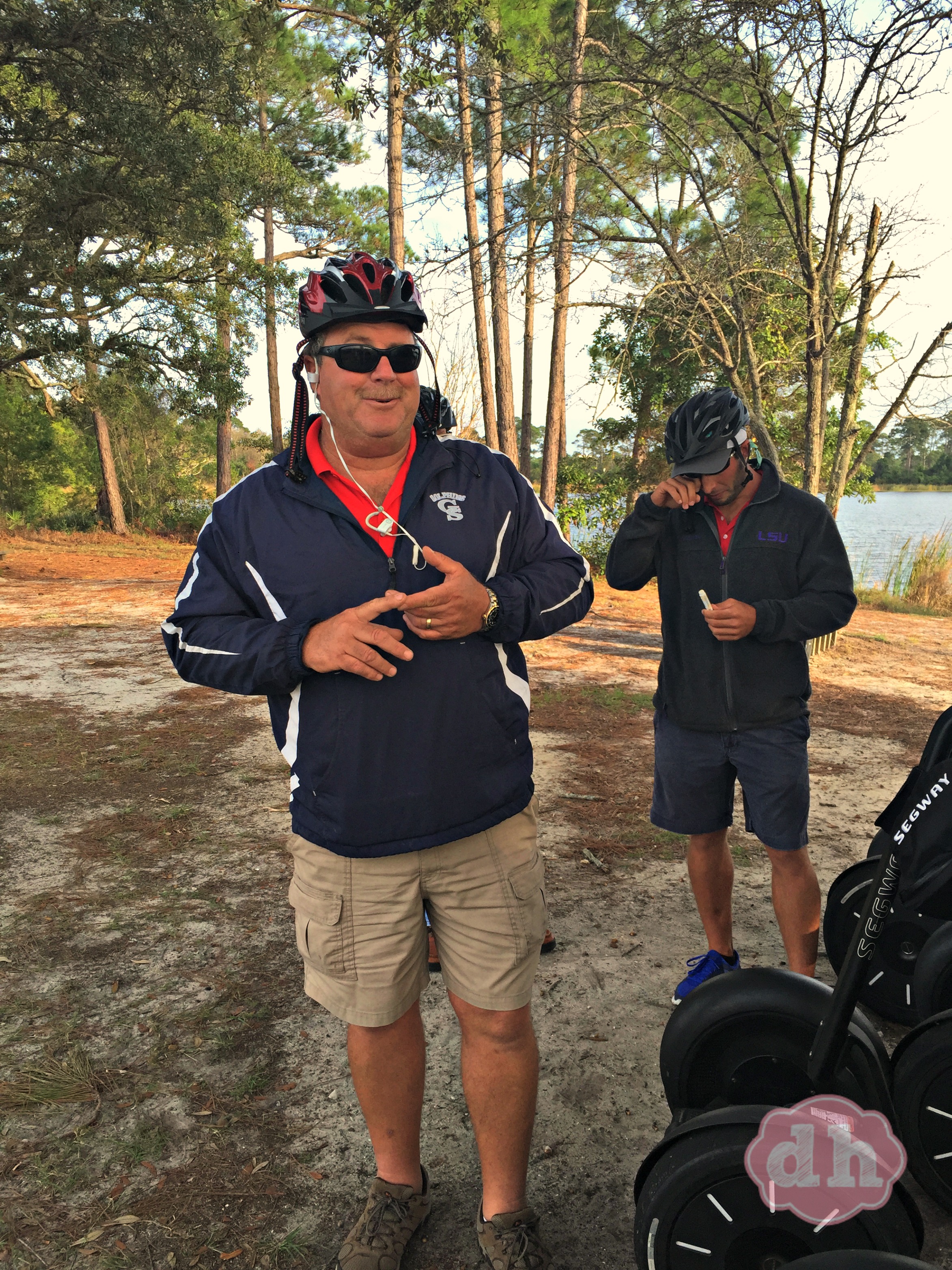 My favorite part of the tour is that it's not just about riding the Segway – you do get to do a lot of that though. Ike really knows his stuff and teaches you about your surroundings. The man had answers to all of our questions and was a wealth of information. You could tell that he really loved what he did.
Coastal Segway Adventures offers 2-hour guided Segway tours through the beautiful Hugh S. Branyon Backcountry Trail. Explore the untouched beauty of the diverse environment and get a much-needed breath of fresh air.

Seven trails wind through six distinct ecosystems to create a nature lovers paradise. Experience beautiful forests, sparkling lakes and mysterious swamps. Certified Segway Operators will begin each tour with a lesson on how to properly operate a Segway.

After the lesson, your guide will take you through several popular portions of the beautiful Backcountry Trail system, including the Boulder Park, Pavilion and other wonderful landmarks.
If you're looking for a day of fun, I highly suggest checking out Coastal Segway Adventures!
Have you been on a Segway?
Connect with them: