My First Taste of Homemade Pork Rinds at the Florabama Yacht Club
You know the saying "Never judge a book by it's cover" well you shouldn't.  The Flora-Bama Yacht Club is a perfect example.  When we pulled up I was a little shocked. It did not look like a Yacht Club, at least any yacht club I'd been to. It was more of a dive then anything.
We sat down at our table and took in our surroundings.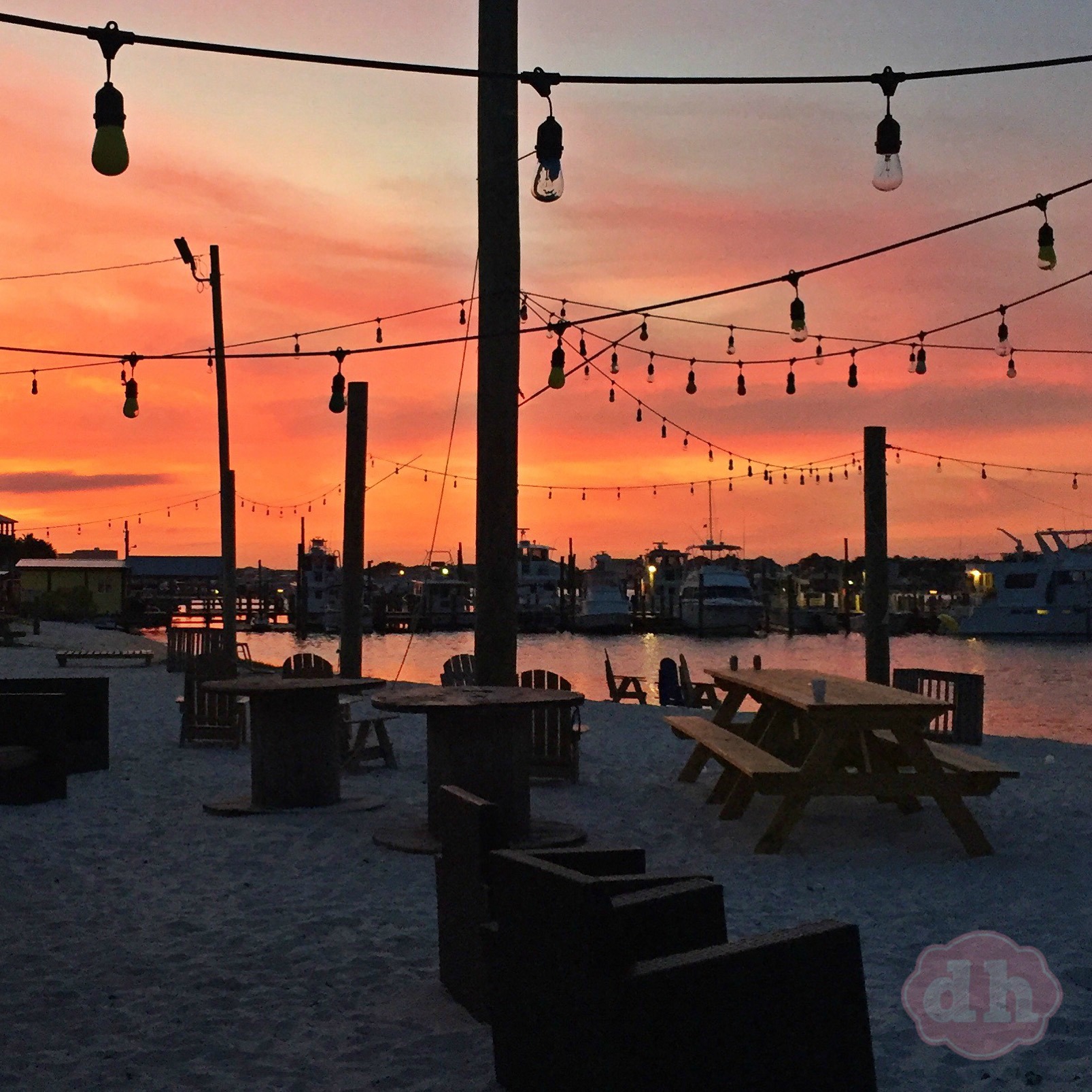 They had the coolest area set up on the sand out back and the best view of the sunset. It was gorgeous!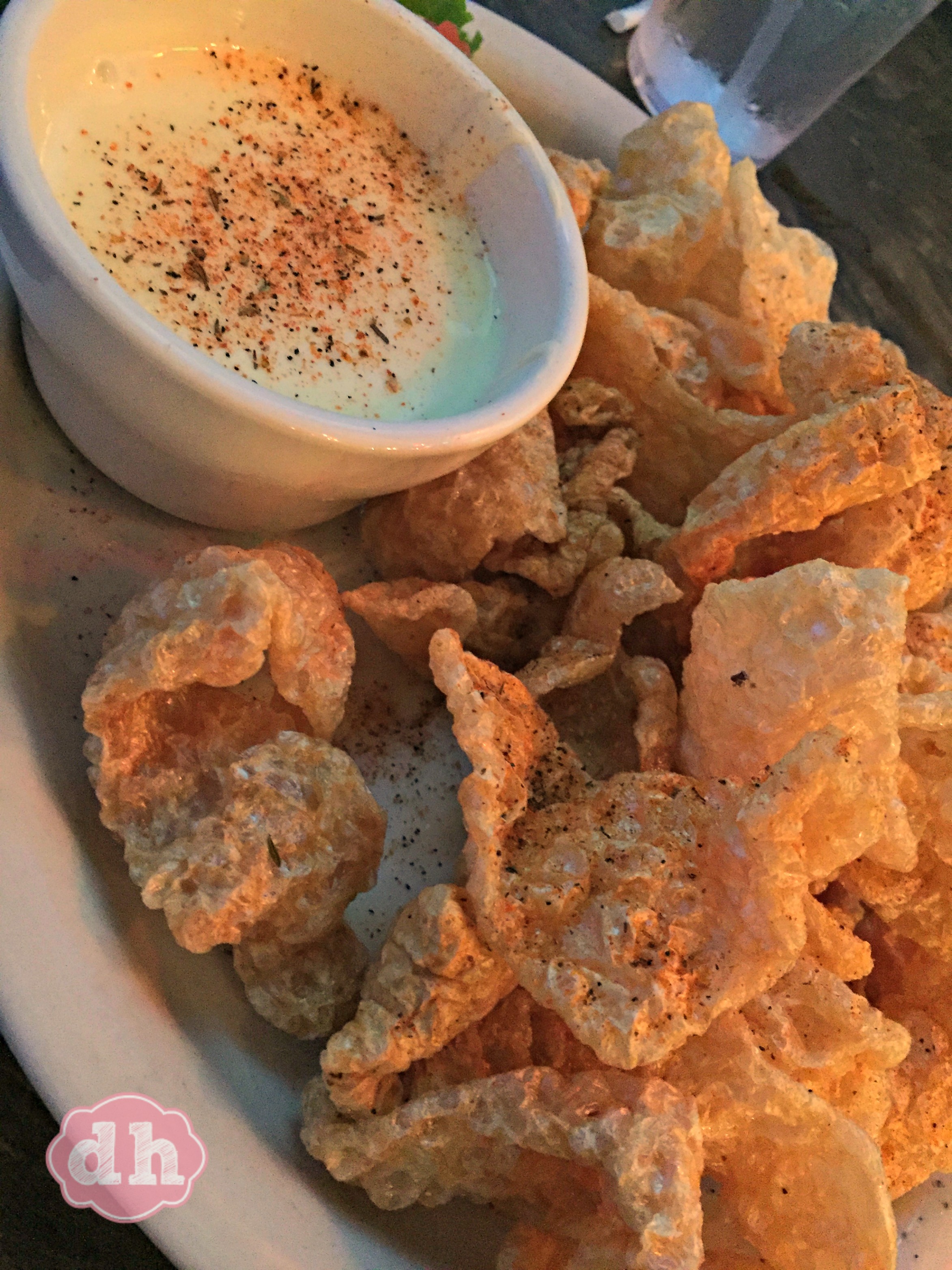 The waitress offered to bring us Pork Rinds and I of course turned up my nose. I mean, pork rinds! Gross!  They assured me these were much different then the ones you could buy in a bag at a store.  I'll admit, I was scared.  I did go ahead and take a try and oh my goodness was I miss out! Homemade pork rinds are amazing! They even served it with this delicious queso.  I couldn't get enough.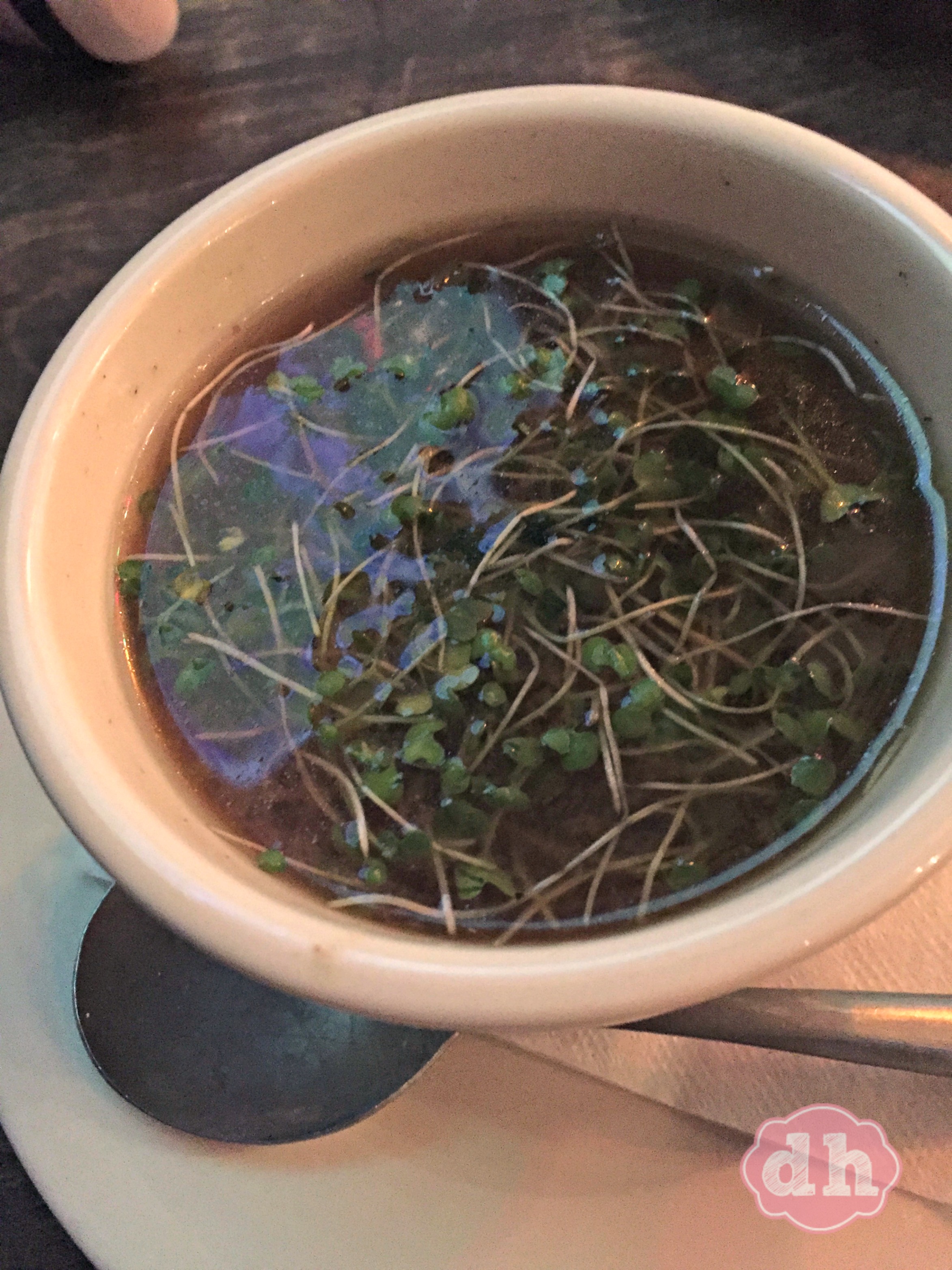 In fact, everything they served was amazing. This is the homemade miso soup. I ate every last drop.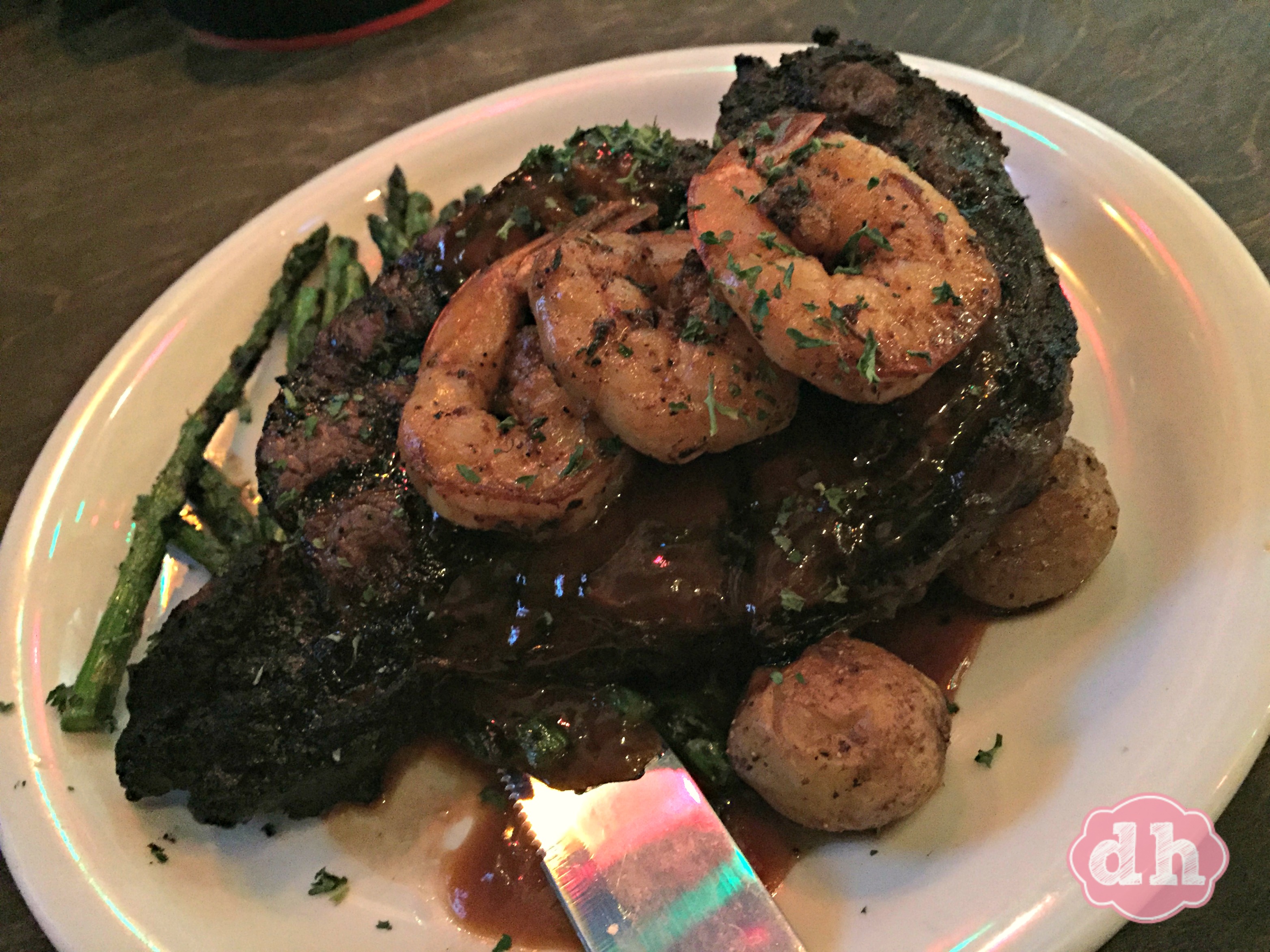 The main course was a steak with shrimp, tiny little potatoes, and asparagus.  I'm allergic to shrimp so mine came served with out them.  The steak was so tender and smooth. It practically melted in my mouth.  The potatoes were amazing and so addictive!
I was fully stuffed and couldn't eat another bite until they put the Tres Leche Cake in front of me.  The cake was so moist and I ended up eating all of it.
The meal, the experience, the service – it was all top notch.  This is one of my favorite restaurants ever and I can't wait to go back!
Have you ever been pleasantly surprised?
Connect with them: