Trucker's Expenses #TruckerTuesday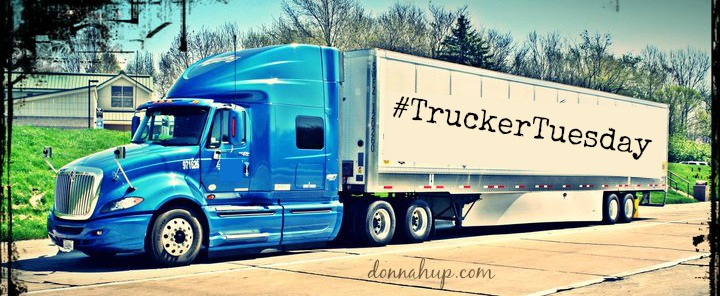 A vehicle can be expensive to maintain. There's the oil changes, tire changes, fuel, and more. I wanted to share with you some of the costs on a semi truck.  We drive around 600 miles a day so we need to make sure we keep up with routine maintenance.
Obviously a semi needs fuel to go. Notice I said fuel and not gasoline because they take diesel.  Trucks usually have 50 or 100 gallon fuel tanks and they have one on each side. We had two 100 gallon tanks and filled up those 200 gallons with fuel about every other day.  That runs us up to $500 every other day! Crazy isn't it?  With all that fuel though we can go through a few states before fueling it up again.
A semi truck also needs oil changes. Thankfully we can go longer than a four wheeler (car), we change our oil about every 15,000 miles. An oil change can run us between $200 and $400 depending on where we get it changed.
With 18 wheels and the thousands of miles driven in a semi truck we have quite a few flat tires.  It costs about $400 to get one tire changed.  If you have to call roadside out to change it (rather than driving the truck to a service shop) then there's an additional $100 fee making it a $500 total.
Did you have any idea this all cost what it did?
Safe Travels!