Going up in the Gateway Arch in St Louis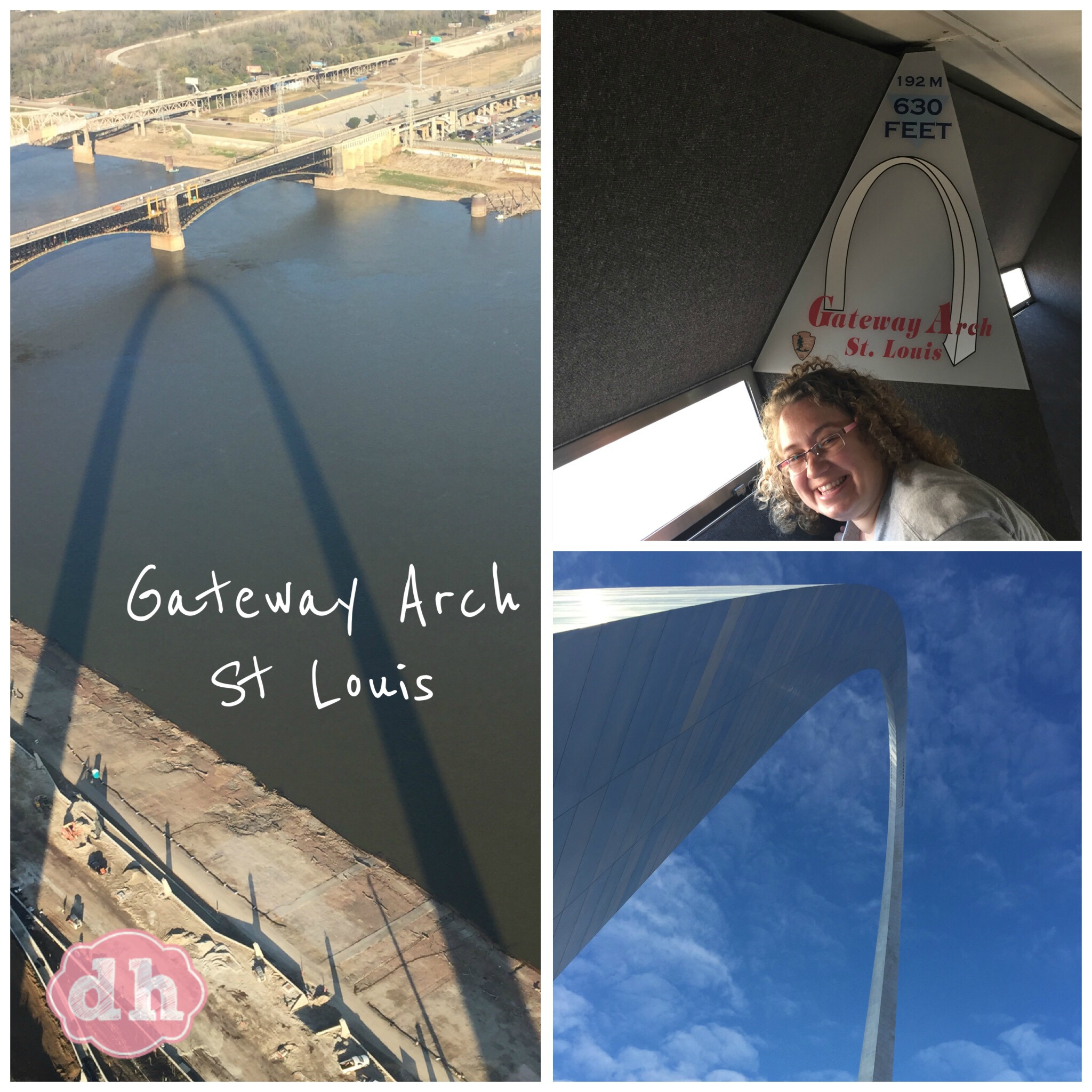 I've seen the arch from the interstate and always thought it was pretty cool.  I had no idea how much cooler it was when you actually visited it!
I had the chance to visit the Gateway Arch with some fellow North Iowa Bloggers.
Even my identical twin, now a St Louis resident, Jeni was able to join us. That's her on the left. No, wait … that's me – she's on the right. Sometimes I can't even tell us apart 😉 And yes, there's a story to that which I'll save for another day.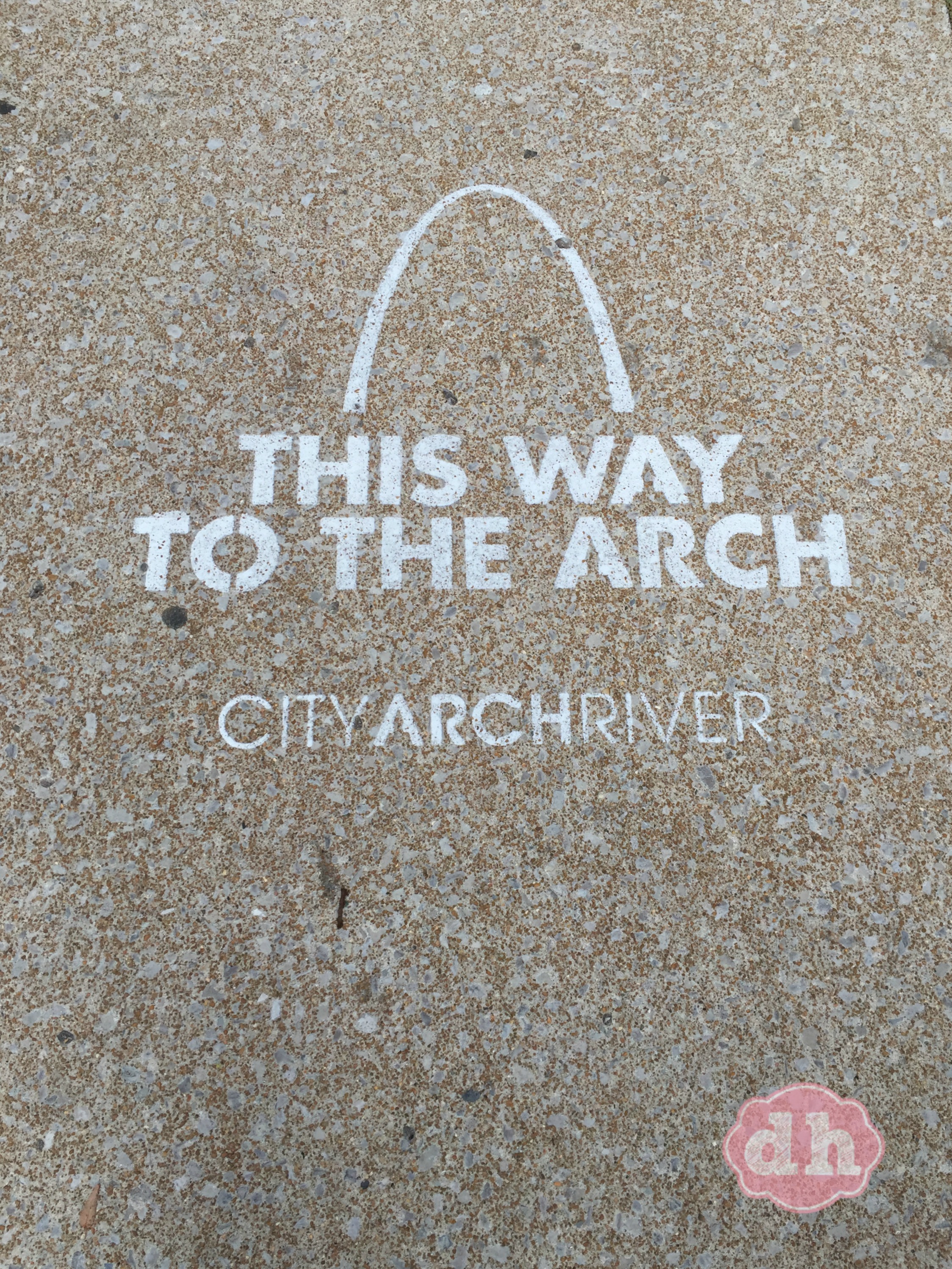 We headed out on public transportation and took the MetroLink downtown. There were lots of signs including on the sidewalk to help direct us to where we were going.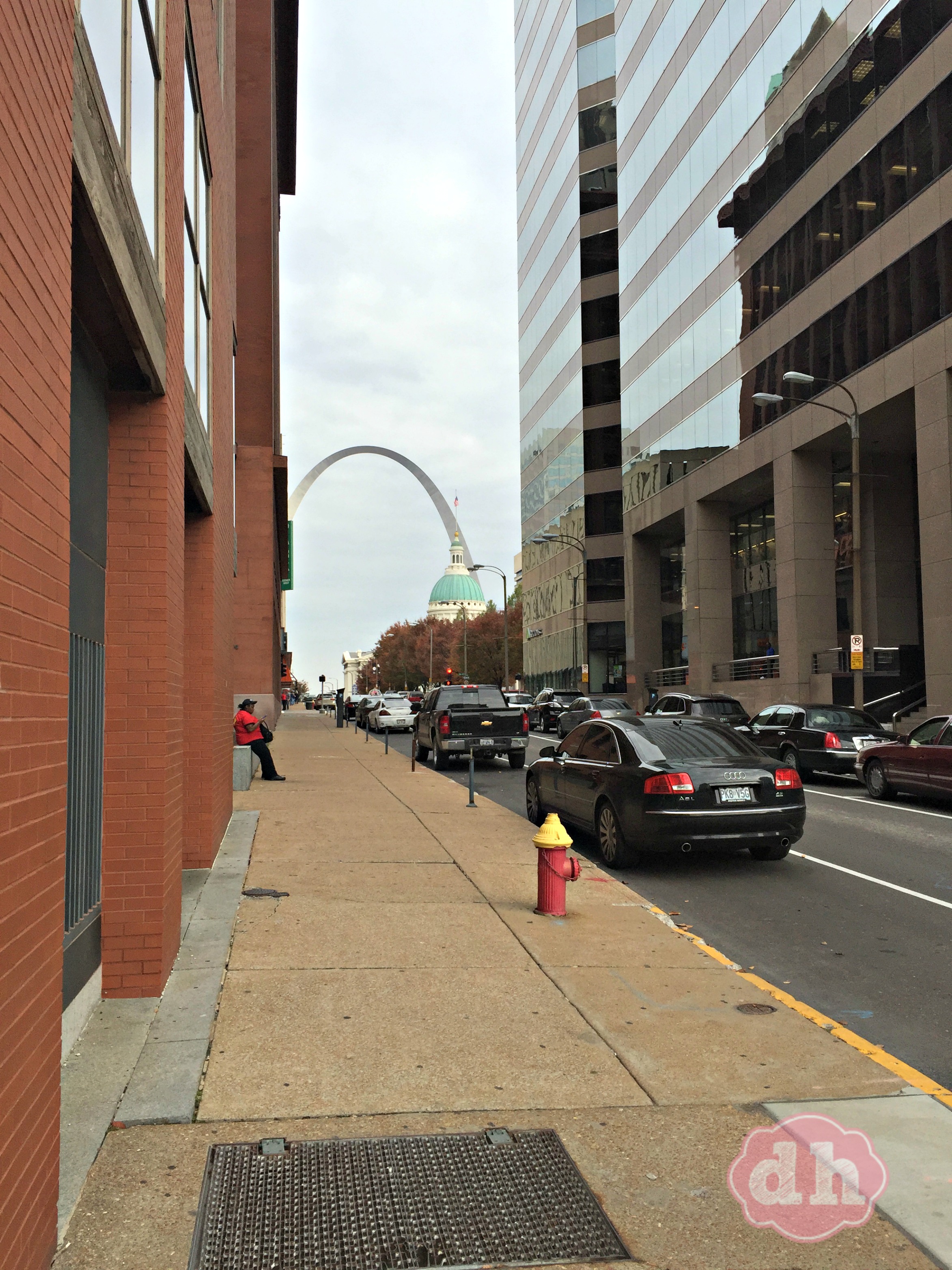 It was much more of a walk from down town then it looked, but completely doable!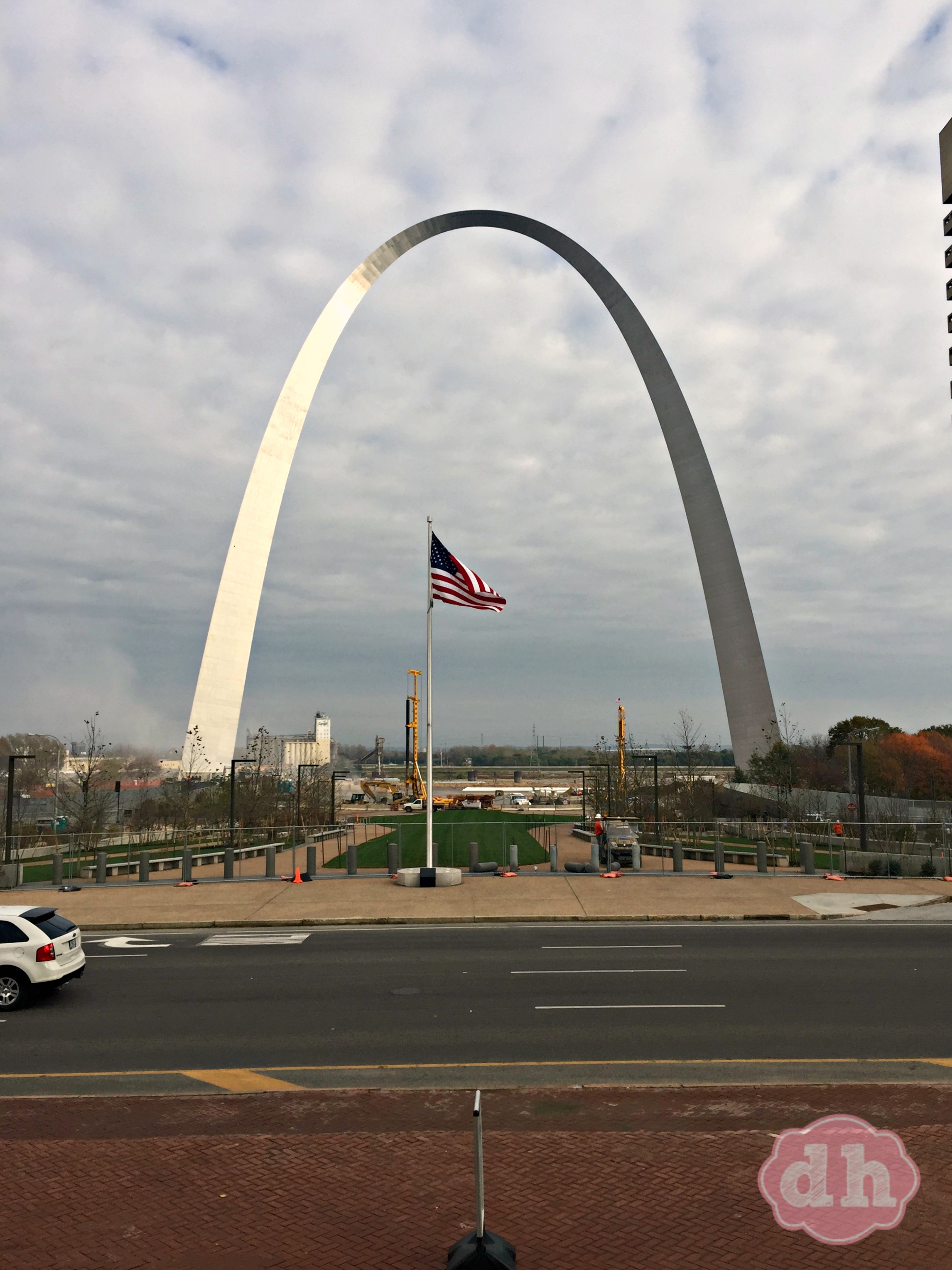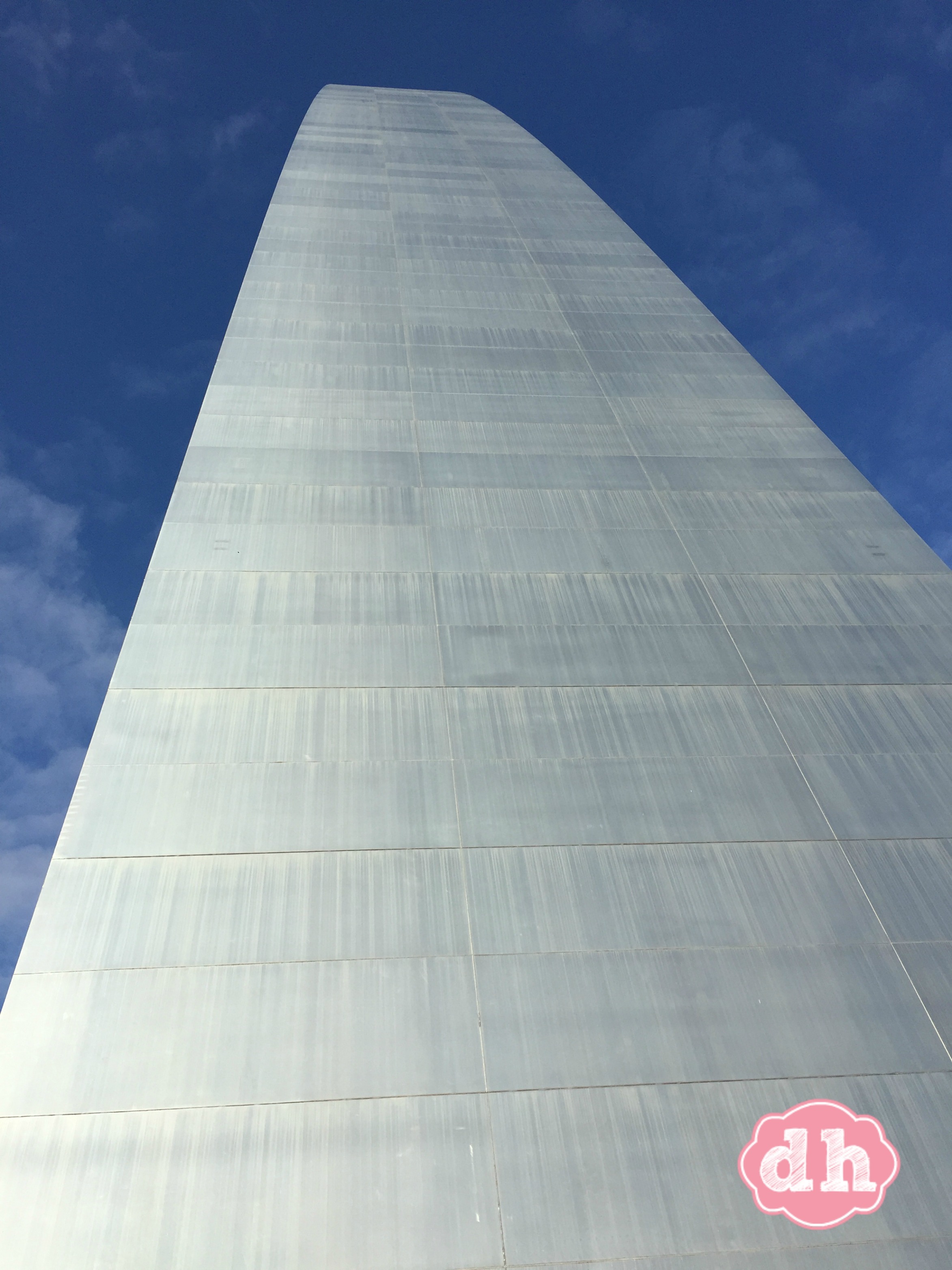 The Gateway Arch symbolizes Thomas Jefferson's vision of a United States that expanded from Atlantic to Pacific. Learn more about the purpose of the Arch, as well as more about the design competition and construction process that brought us this modern marvel.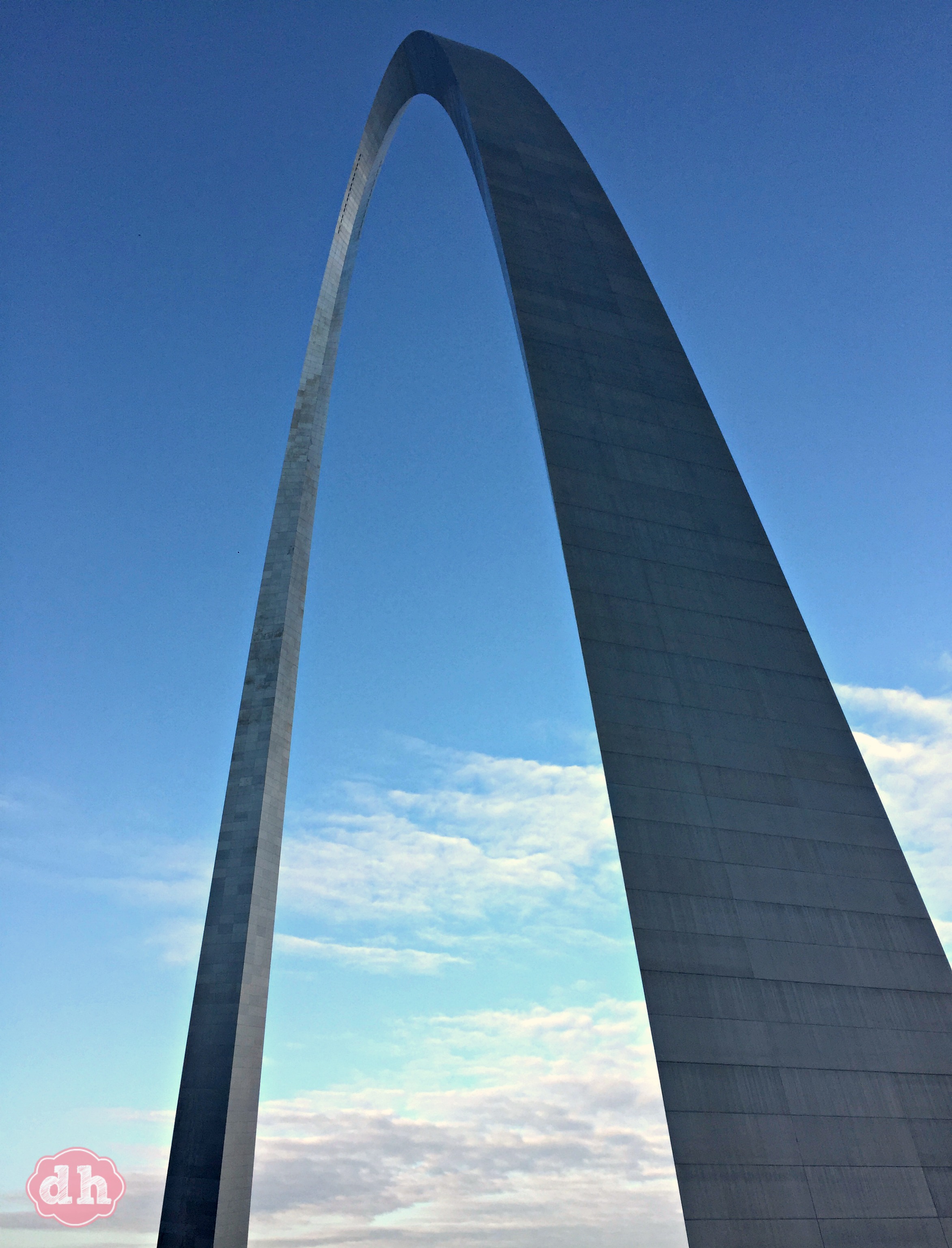 You can actually go up in the arch (I had no clue).  You go in at the bottom …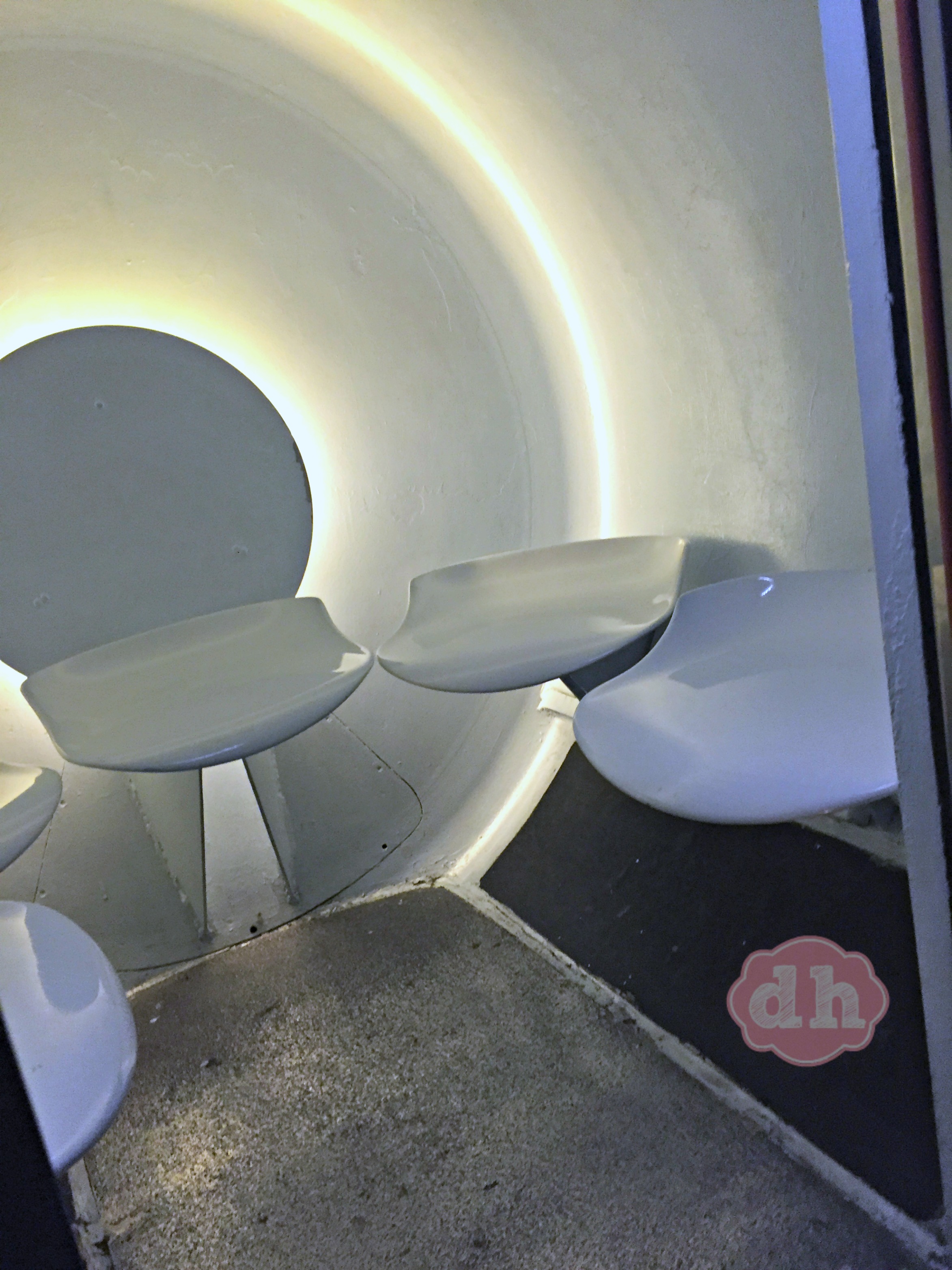 …. and you ride this small pod to the top. We fit 5 adults in. It was not the most comfortable ride, but it's only a few minutes and totally worth it.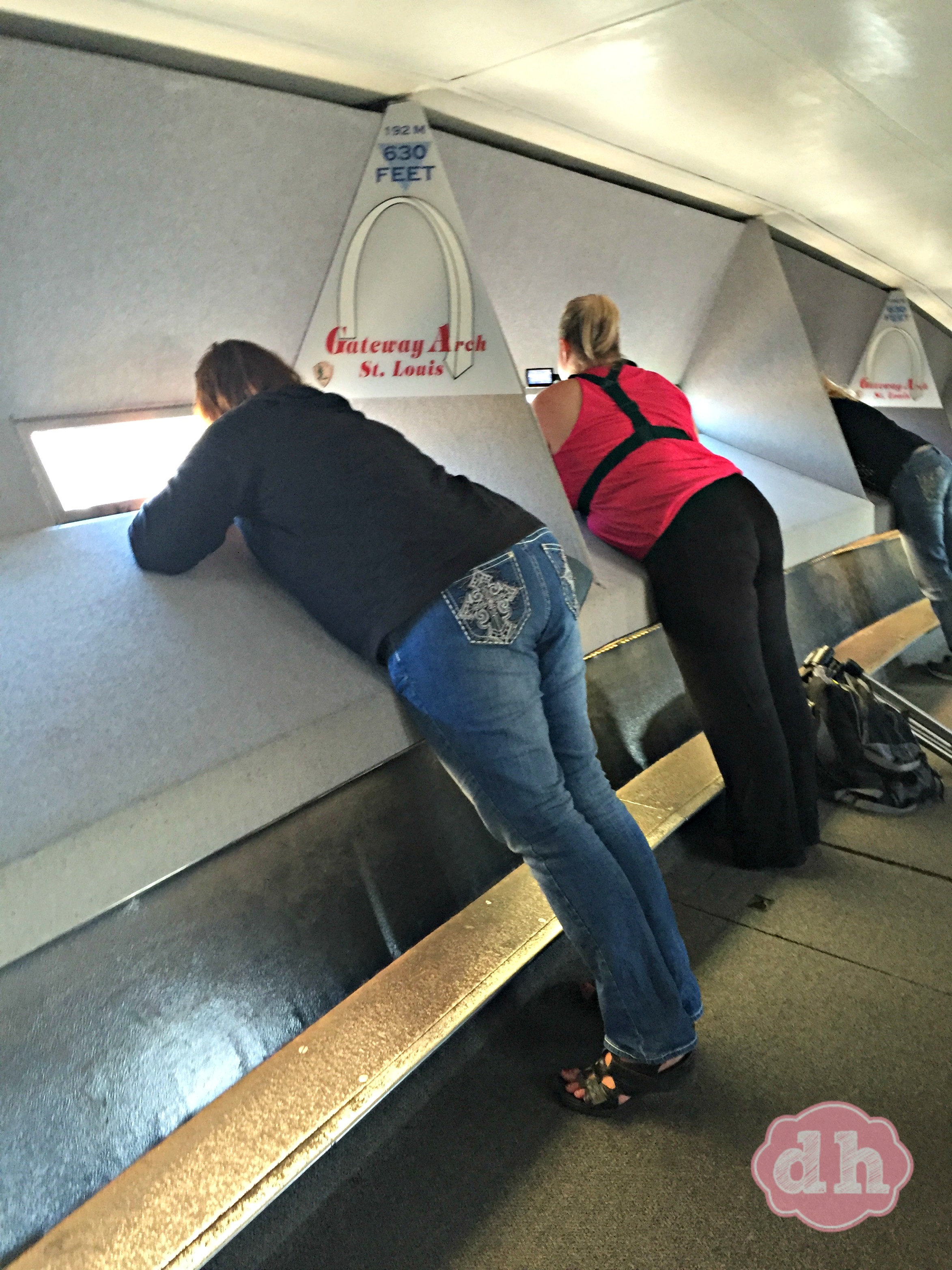 Once you get up you can look out both sides. There's very narrow windows I was told due to all the pressure that high up. They're thick and narrow.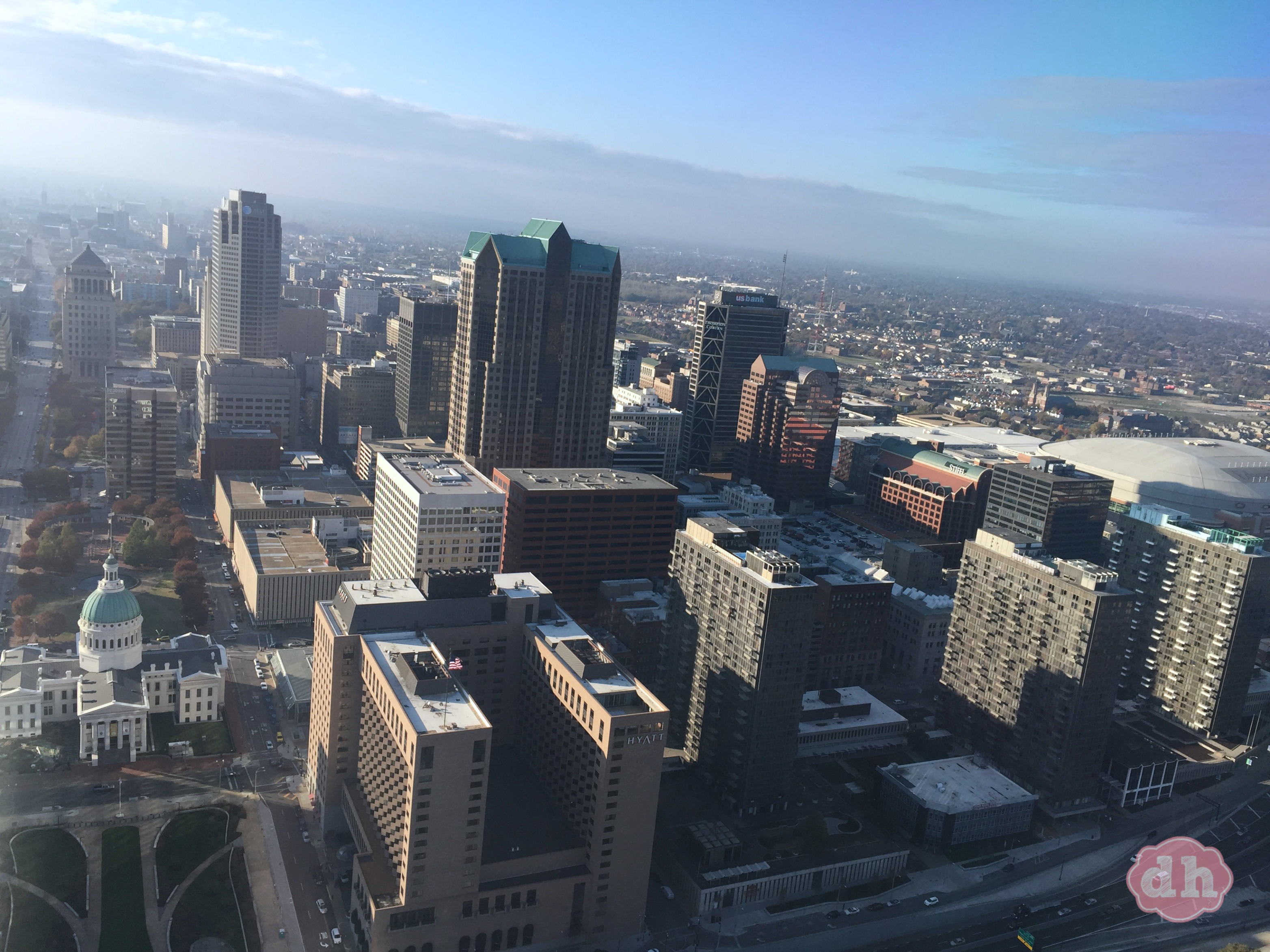 Check out the view!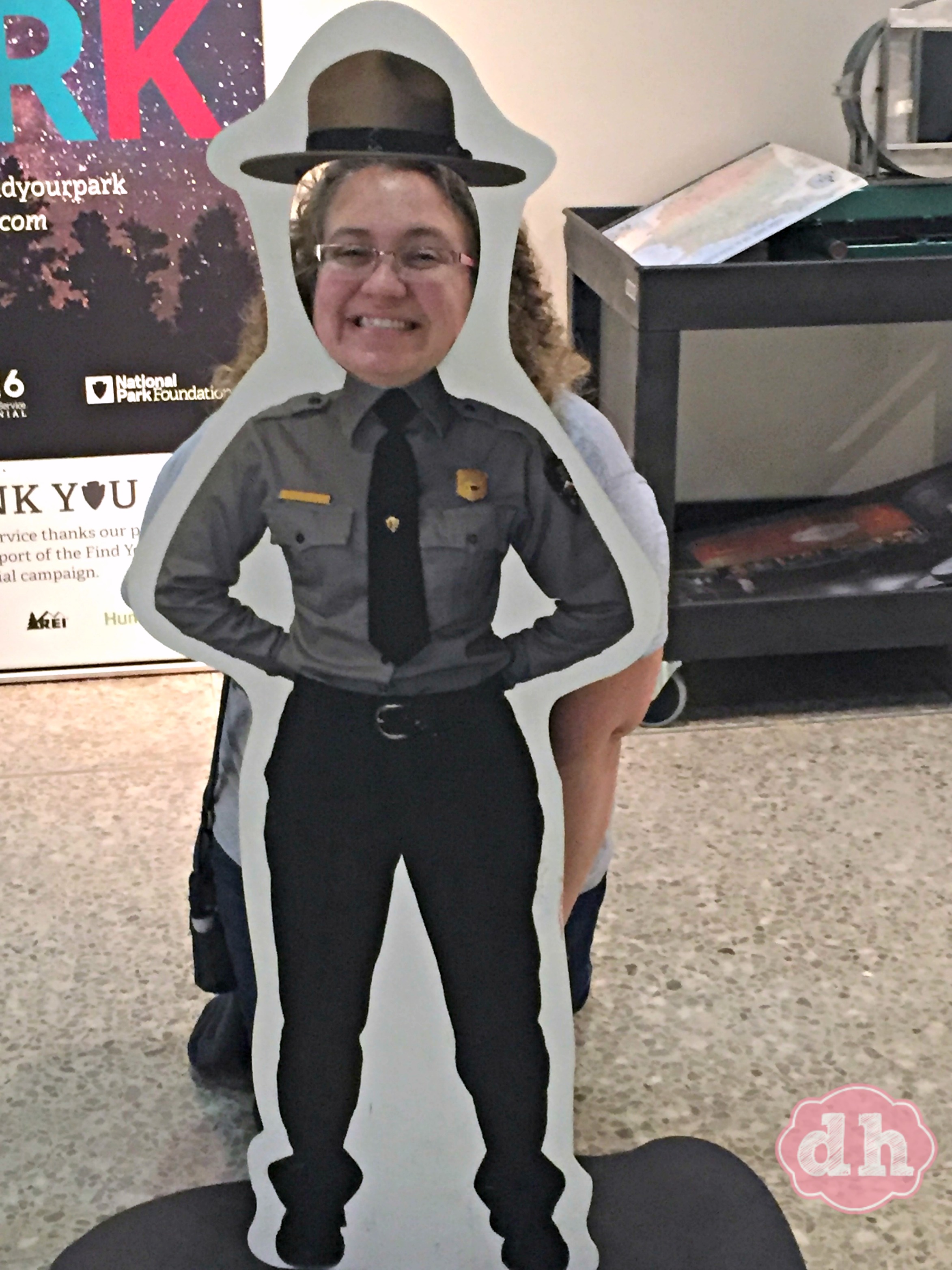 They even have a gift shop area.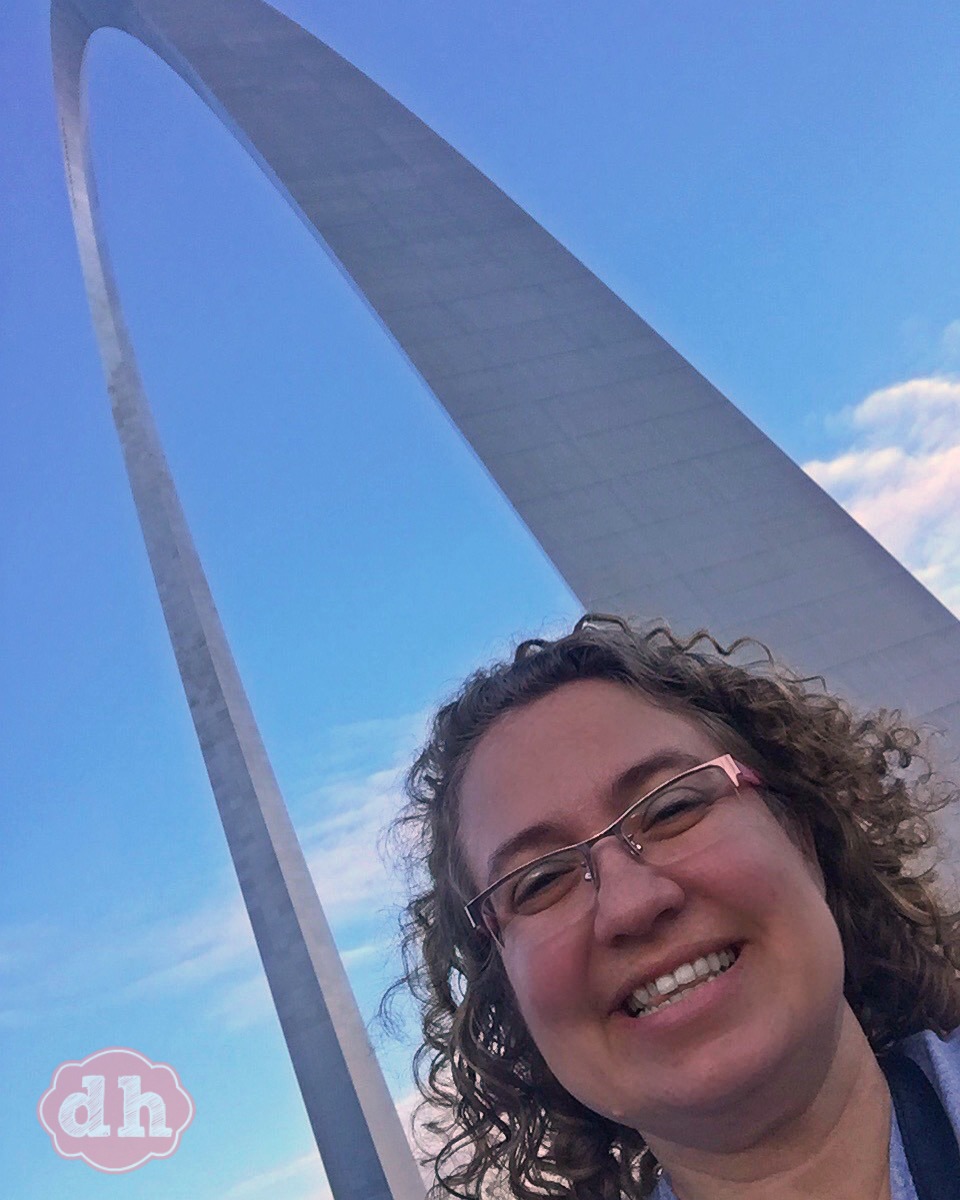 If you're in the St Louis area, the Gateway Arch is a must see!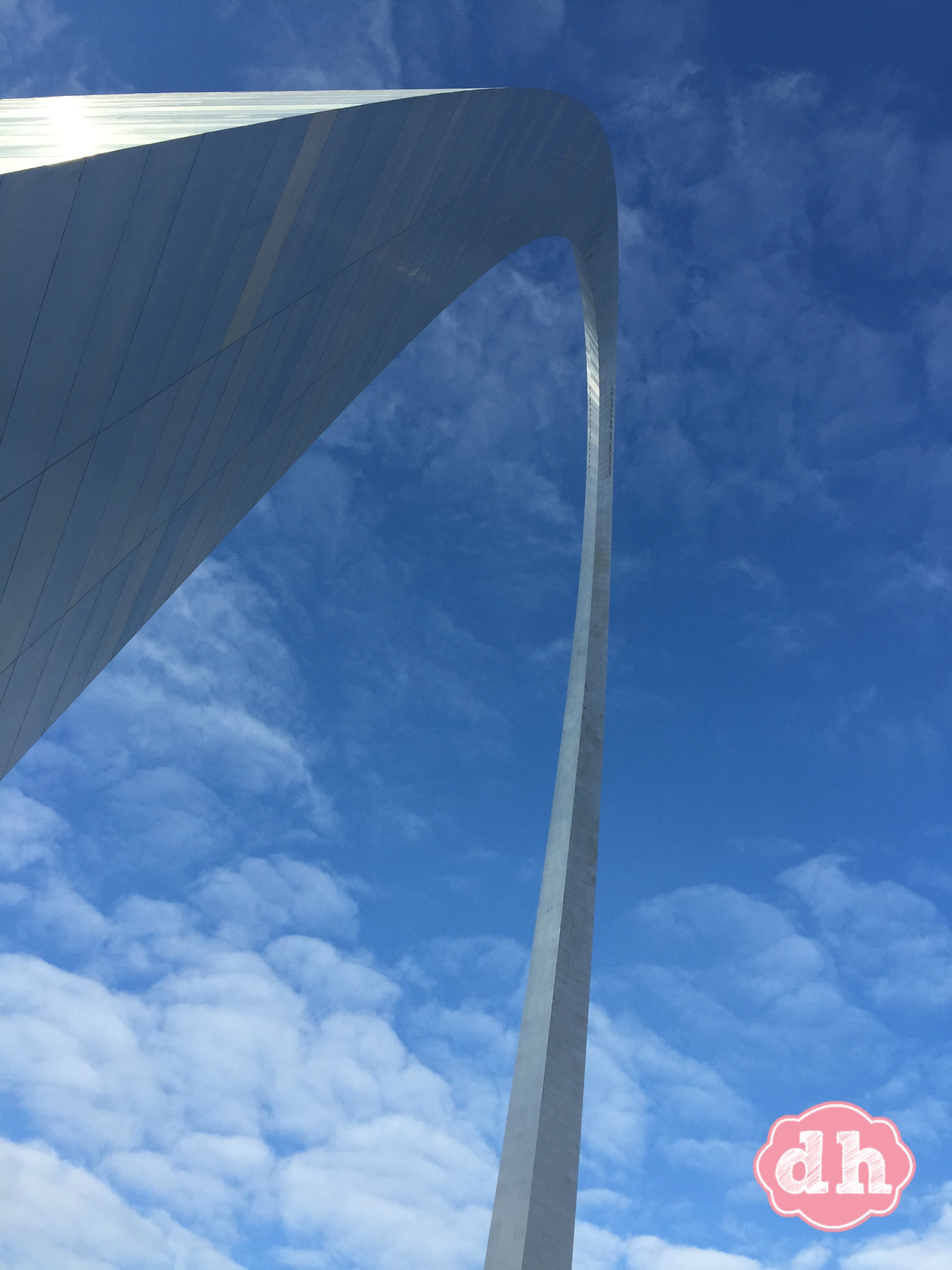 Connect with them: