Trucker Tuesday – Where it All Began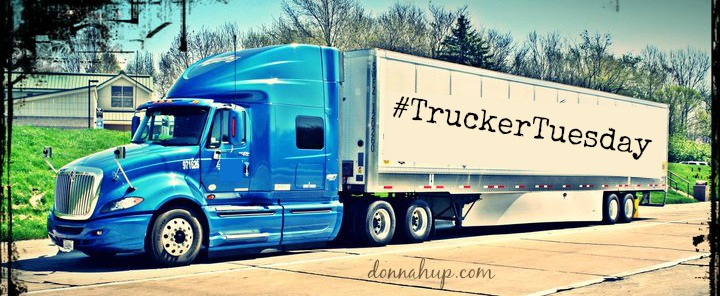 I want to dedicate my very first #TruckerTuesday post to Amy Hild 1987 to 2015 (one of the North Iowa Bloggers).  She is gone, but never forgotten.  In fact this whole idea of Trucker Tuesday came about because of her.  So really this first post is where the whole idea began and how I got into trucking.
The fourth Wednesday of every month we have a Social Media Breakfast in Mason City.  It's where a lot of the North Iowa Bloggers met and where we discuss – you guessed it, all things social media.  This past breakfast I sat next to Amy and she asked me why I never blogged about truck driving. I never really thought about it. I blogged about travel, but not trucking. I had been trying to think of something original (My friend Beth Ann has Teapot Tuesday and Jeni has Mugshot Monday).  Amy and my other friend Laura helped me decide that Trucker Tuesday would be perfect!  Unfortunately she died in a car accident just a few hours later on her way home.  So Amy, this goes out to you!! I love you and miss you!
Even though I did not start truck driving until September 2010, the story really begins in October 2008.  My husband, Myles, and I were living in Key West and had been married just over 2 years.  We decided that we really wanted to travel and we purchased an RV.
I had to laugh at this one. It's from 2008 and the FB description was "self portrait"  I'm thinking that selfies really hadn't caught on yet.
One of the first places we stopped was the grand canyon.  It was so beautiful and we had a great time exploring and spending the day there.
We slowly drove the RV back from Arizona to Florida – we still had to move out of our home in Key West to hit the road and become official RVers.
Living in an RV was a fun and incredible experience. We met amazing people at RV Camps and enjoyed the freedom of the open road. There was however one little snag in our plan – fuel.  We totally didn't realize how much fuel we needed to drive our truck and RV everywhere.  It got to be really expensive so we ended up selling it and renting a house.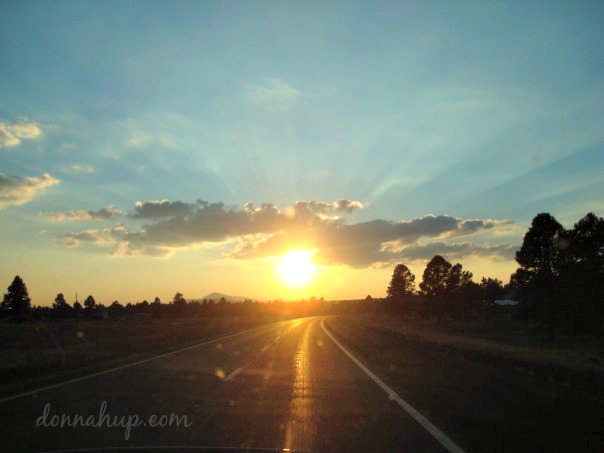 We enjoyed living in Florida, but we really missed the open road. Finally in 2010, Myles suggested truck driving. If you asked me at any point in my life (including the day he brought it up) I'd tell you that I never once thought about truck driving as an occupation for myself. There was nothing wrong with truck driving it just never crossed my mind.
The more we talked about it, the more exciting of an adventure truck driving sounded.  I was completely nervous to learn, but we were going to do it together. We found a trucking school, applied, and started studying for our written exam to get a permit to drive a semi truck.
I'll tell you about the schooling later.  It was one of the toughest, yet extremely rewarding things I've ever done.  Have you ever followed a dream?