Tornado Watch
#TruckerTuesday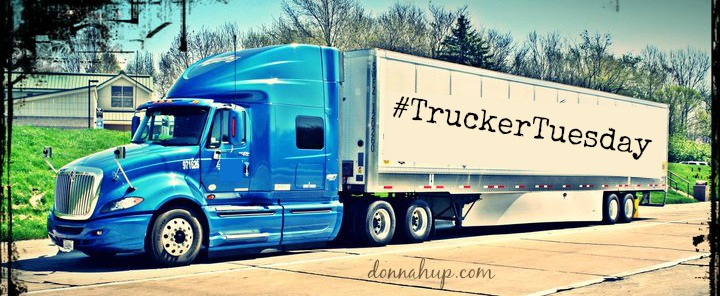 Living in the Midwest I pay attention to clouds, especially when it's stormy. When the skies get dark and the clouds start to drop I watch them even more carefully.  I've seen it go from sunny to stormy with the sirens going off more than once.  Tornadoes can happen with very little warning here so I'm thankful for a basement with supplies.
Things are a little bit different when you're driving your house (aka semi truck) down the road and a tornado hits.

When Myles and I team drive I would drive anything between 6am and 6pm and he'd take the 6pm to 6am shift. This worked out well for us.
One evening I was woken up to Myles telling me that there was a tornado. I was half asleep and didn't really process it at first. The reason there is music is because once I did process it (although still half asleep) I started crying. It wasn't pretty.
We were driving down the interstate in our semi truck when the weather got bad and we experienced a tornado.This was just outside of St Elmo, IL on I-70 before it intersects I-57. We stopped under an overpass and the footage is from our dash cam. The video does not do it justice. We could totally feel the truck shaking back and forth and it felt like the wind was trying to pick us up.
After it was all over we continued down the interstate and saw that there were cars that had been picked up, blown over, and thrown into the ditch. There were also 3 semi trucks that had been blown over. It was so crazy.
Thankfully God had his hand of protection on us.  I hope to never experience that again.
Drive Safe!