Cherry Delight Recipe
Fresh, Fast, Light, and Delicious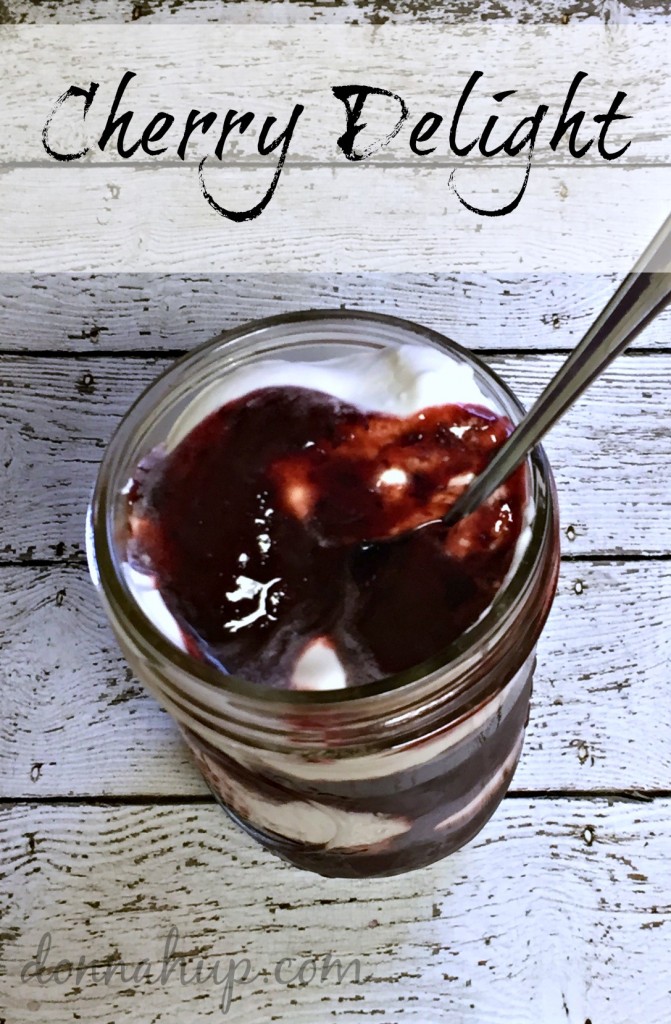 Some of my favorite things to do are hanging out with my family which usually involves eating.  I have three sisters and they can cook! We have a lot of delicious food.  My only complaint is that I tend to put on a few extra pounds and I feel sluggish after spending time with them. I still plan on eating but I also found a lighter dessert option and it's no bake which is a huge bonus!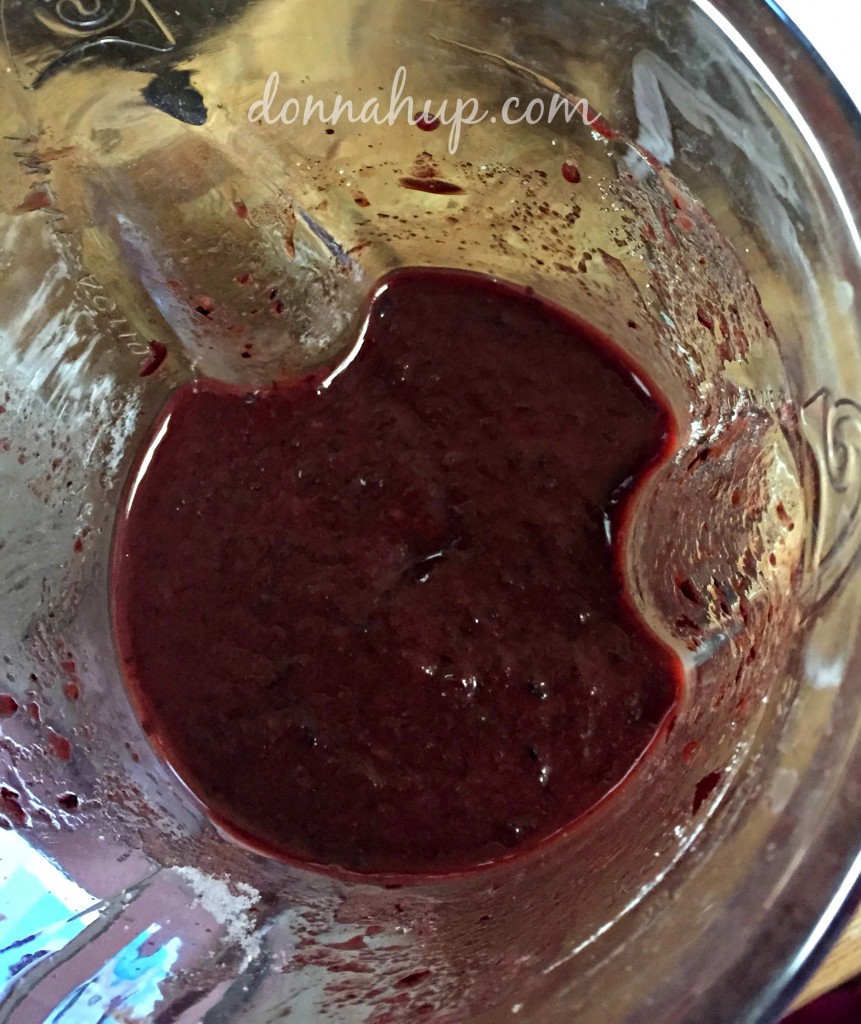 I start with a 12 ounce bag of frozen cherries that I thawed. The great thing about this recipe is you can use your favorite fruit – cherries, strawberries, raspberries, etc.  Once the cherries were thawed I dumped the full bag into a blender along with 1/4 cup of granulated sugar and a pinch of coarse salt.  Blend until all of the sugar is dissolved.  Set aside.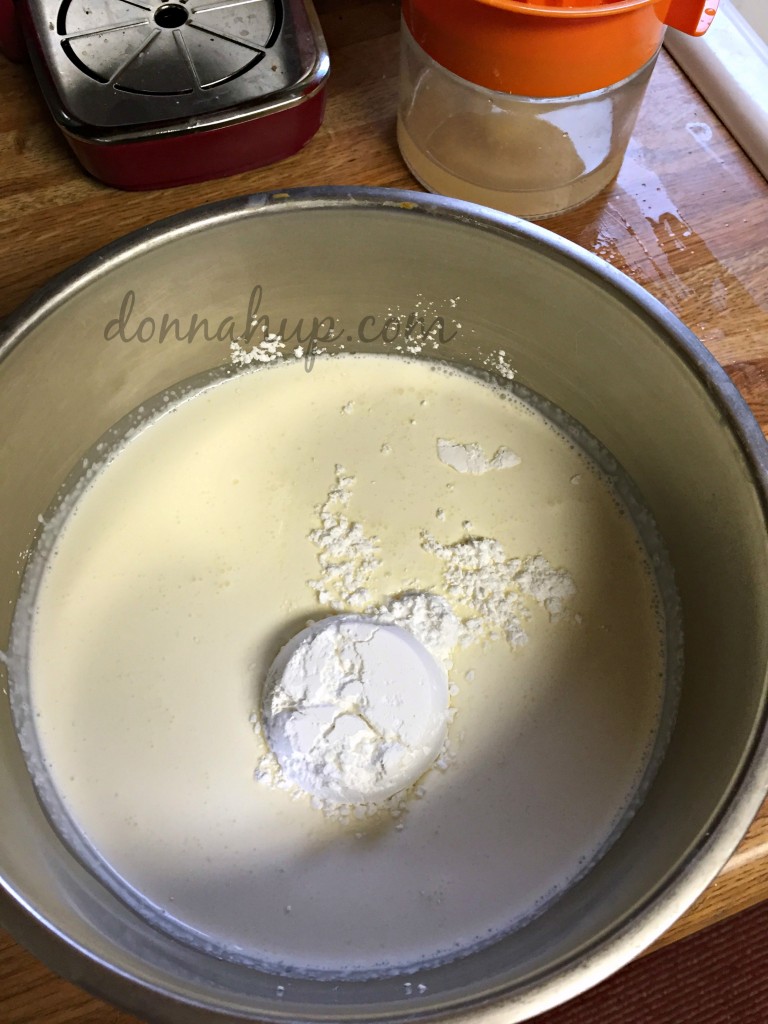 Next in a bowl I mixed 2 and a half cups of cold heavy cream and 1/3 cup confectioner's sugar. I blended them with a hand mixer until peaks formed – approximately 3 to 4 minutes.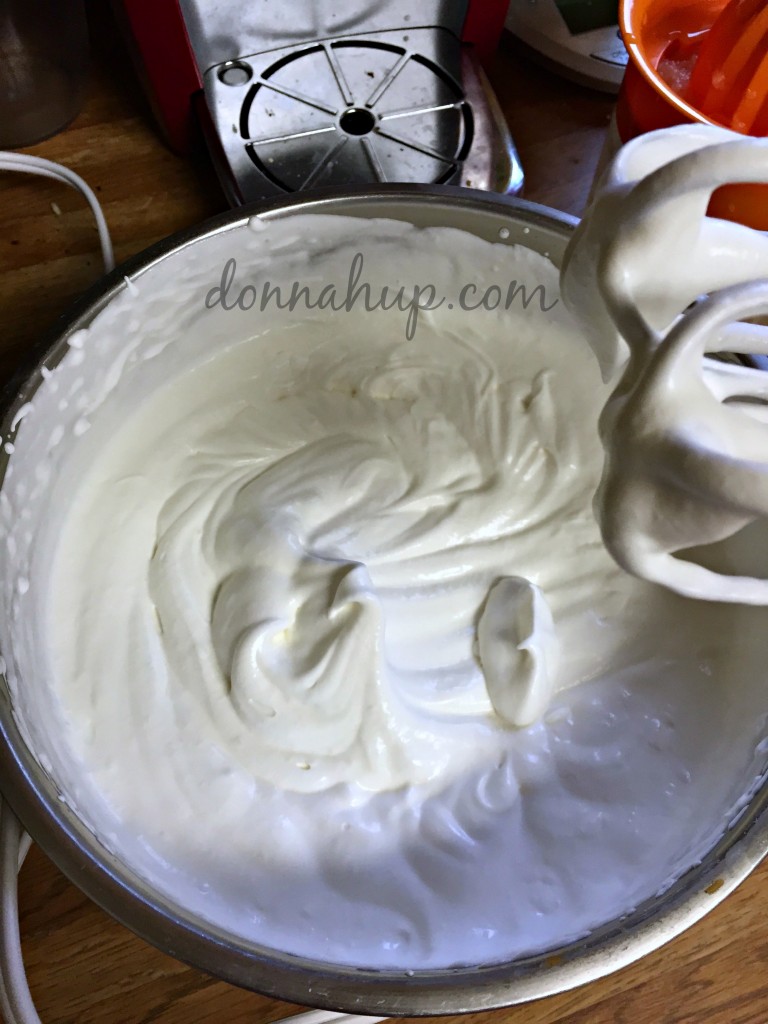 I then added 4 teaspoons of fresh squeezed lemon juice and blended it.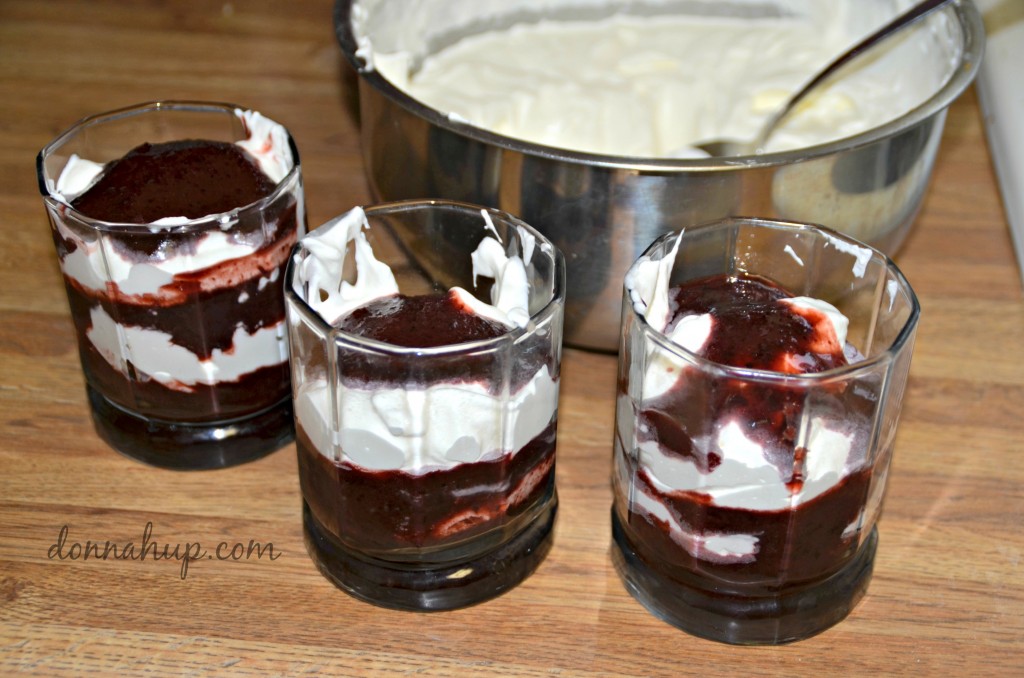 Now you just assemble it.  I put a layer of the fruit mixture then the cream and sugar.  I alternated them until the glass was full. You can then take a knife around the side and give it a neat design. Personally I just like stirring it all up and eating it.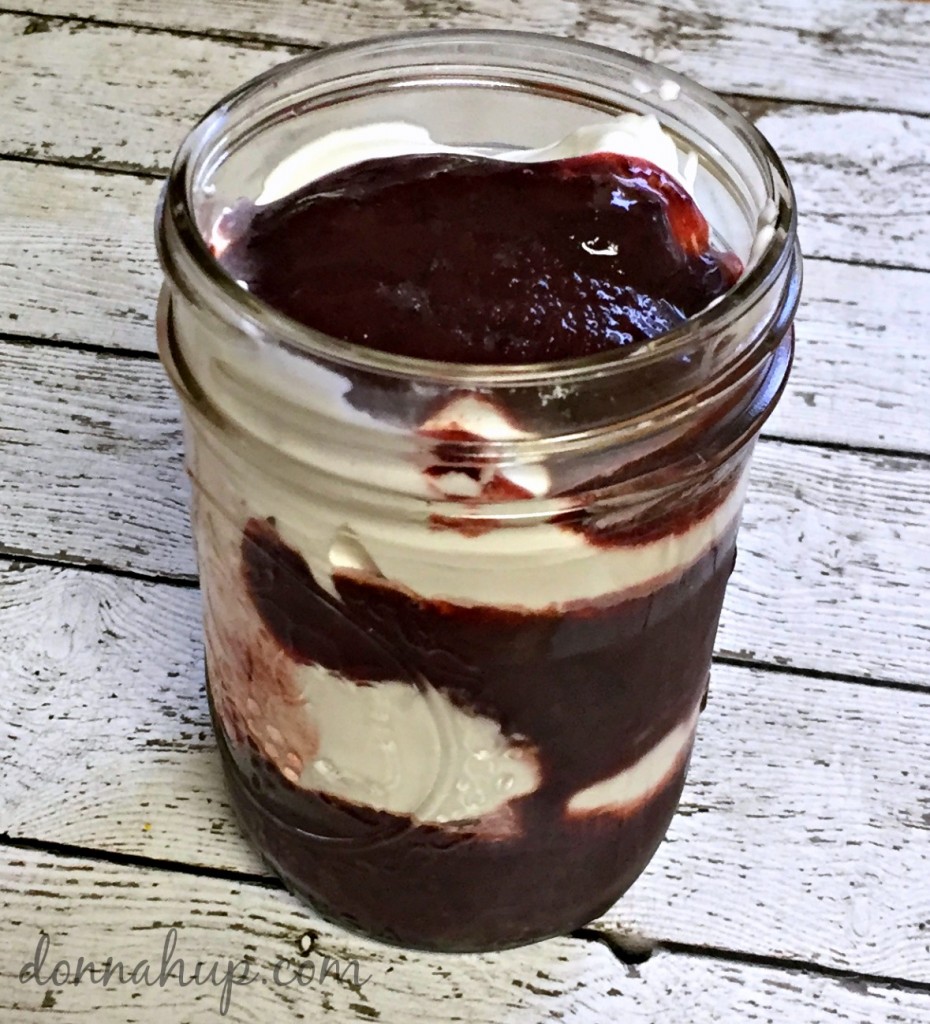 I love that it is not to sweet and it's so simple to make.  It literally takes me 10 minutes to assemble. I think it tastes the best right away but you can refrigerate it to enjoy later.
What are some of your favorite things about spending time with your family?
Cherry Delight – Fresh, Fast, Light, and Delicious
Ingredients
12 ounce bag of frozen fruit of choice
1/4 cup granulated sugar
pinch of course salt
2 and 1/2 cups heavy cream
1/3 c confectioner's sugar
4 tsp lemon juice
Instructions
Thaw frozen fruit
Mix fruit, sugar and salt in blender until sugar is dissolved.
In a separate bowl mix the cream and confectioner's sugar with a hand mixer until peaks form.
Add in the lemon juice and blend.
Alternate fruit and cream mixture in a cup.
Serve and enjoy!