My Day at O'Hare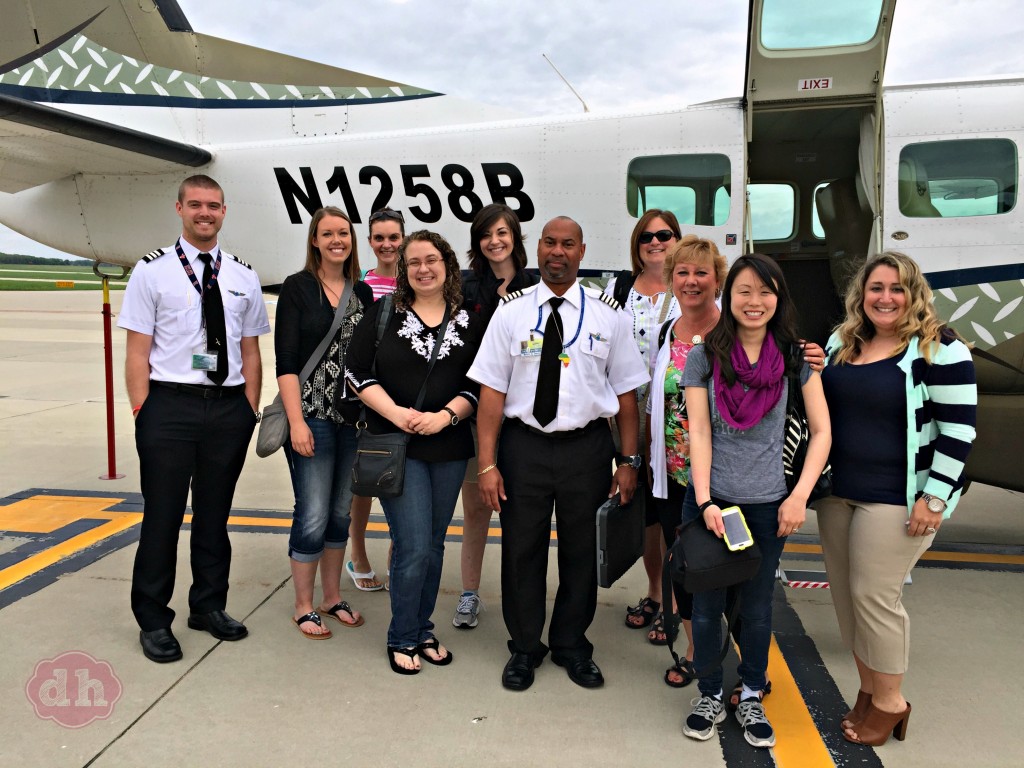 When I take a trip with my fellow North Iowa Bloggers I always have a good time and we usually have lots of fun and interesting stories to share. Our trip to Chicago was no different.  We had a blast in Chicago and we packed a ton in a few days. We were exhausted by the time we were ready to fly home. In fact we walked to the Blue line barely missing a storm to make it to the airport.  The only problem was those storms caused our flight to be cancelled. You see, we were flying Air Choice One. It's awesome that we have an airport here in North Iowa, but there's not a huge demand. Our plane is behind us. We can't fly over the storm clouds which meant we were grounded.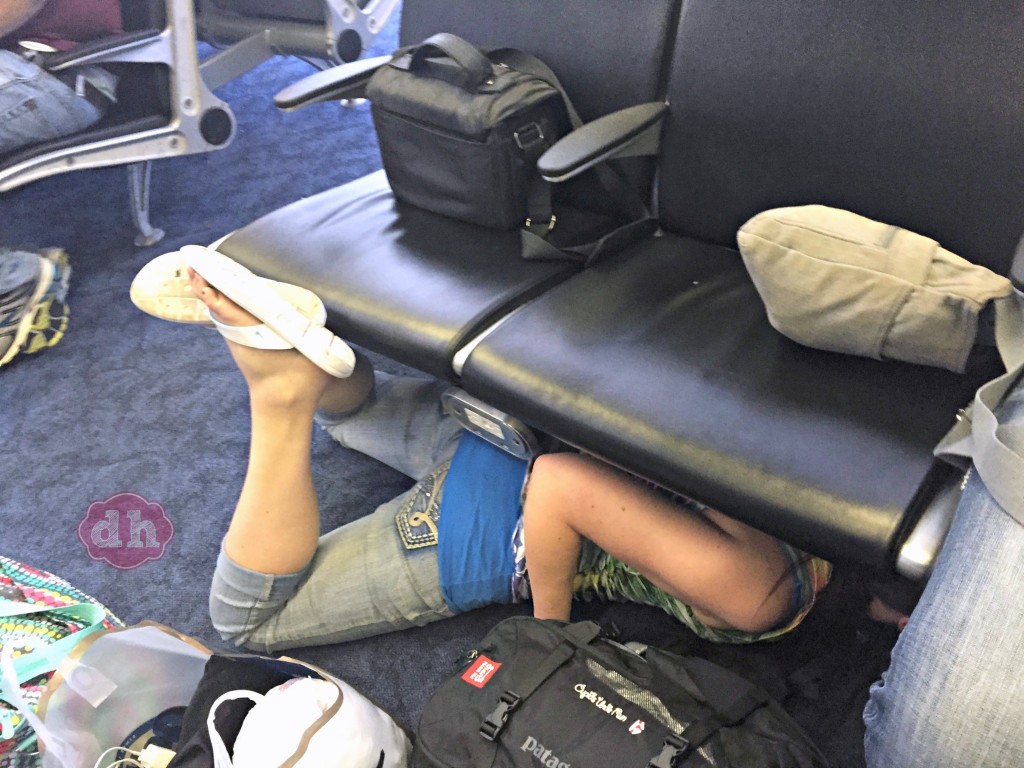 This meant long hours at O'Hare.  We got silly.  The picture above is Leslie crawling under the seats to try and fix the phone chargers under our seat.  Eventually we got a hotel room and headed there for the night. The airline had 5 spots open on the morning flight (there were 8 of us).  We let the moms go on the first flight and the rest of us drew for the spot.  That left three of us to wait for the later flight.  All of us showed up just in case the other 3 passengers never showed.  They did.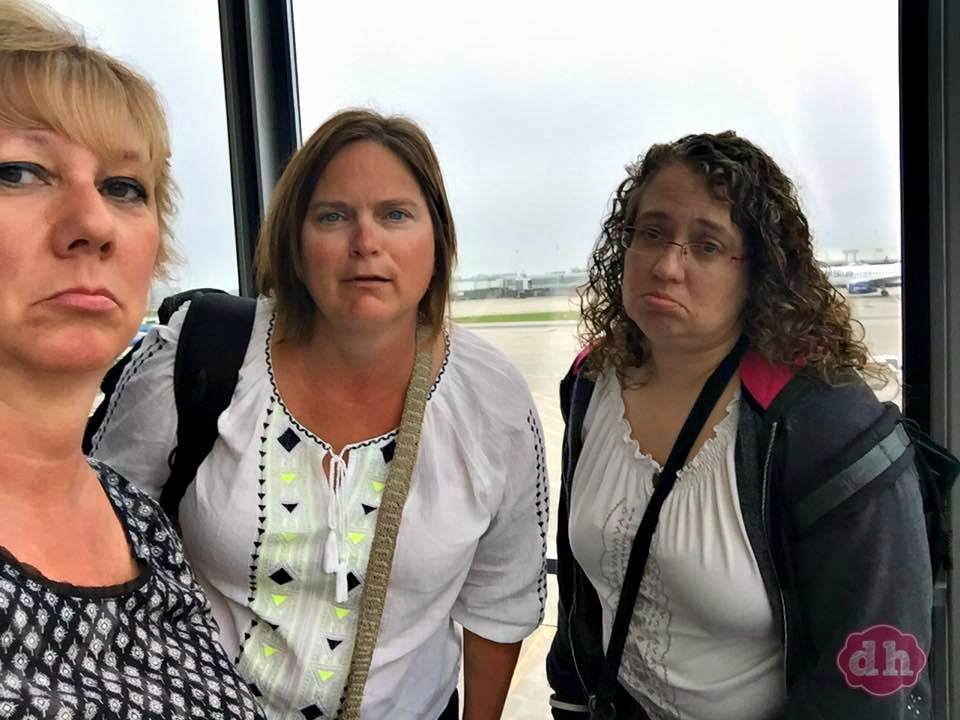 That left Beth Ann, Sara, and me.  Of course we had to take a sad selfie and started using the hashtag #LeftBehind.  This spurred more silliness and was the start of a VERY long day at the airport.  The day was not uneventful however.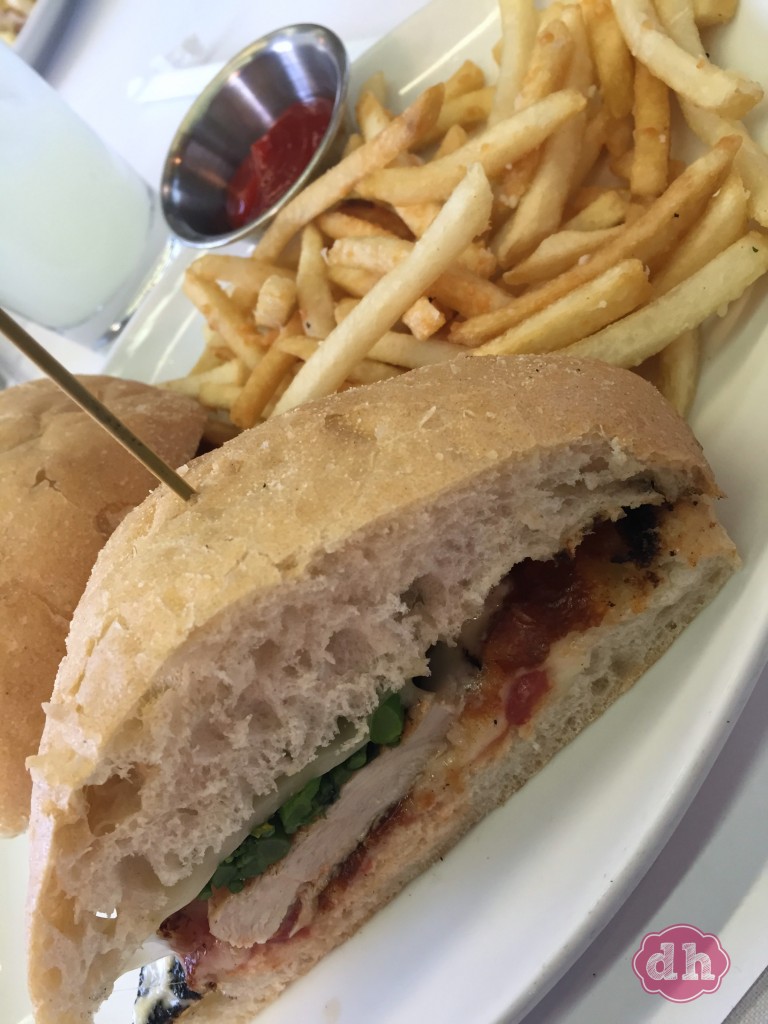 We did enjoy lunch together at Wolfgang Puck's.  We sat and enjoyed our lunch while people watching.
Of course the most interesting things happened while we were in the waiting area.  It started with a pushy Spirit Airlines rep that wanted everyone to sign up for some card. That started the hashtag #StopTheHarrassment and of course Spirit Airlines never responded.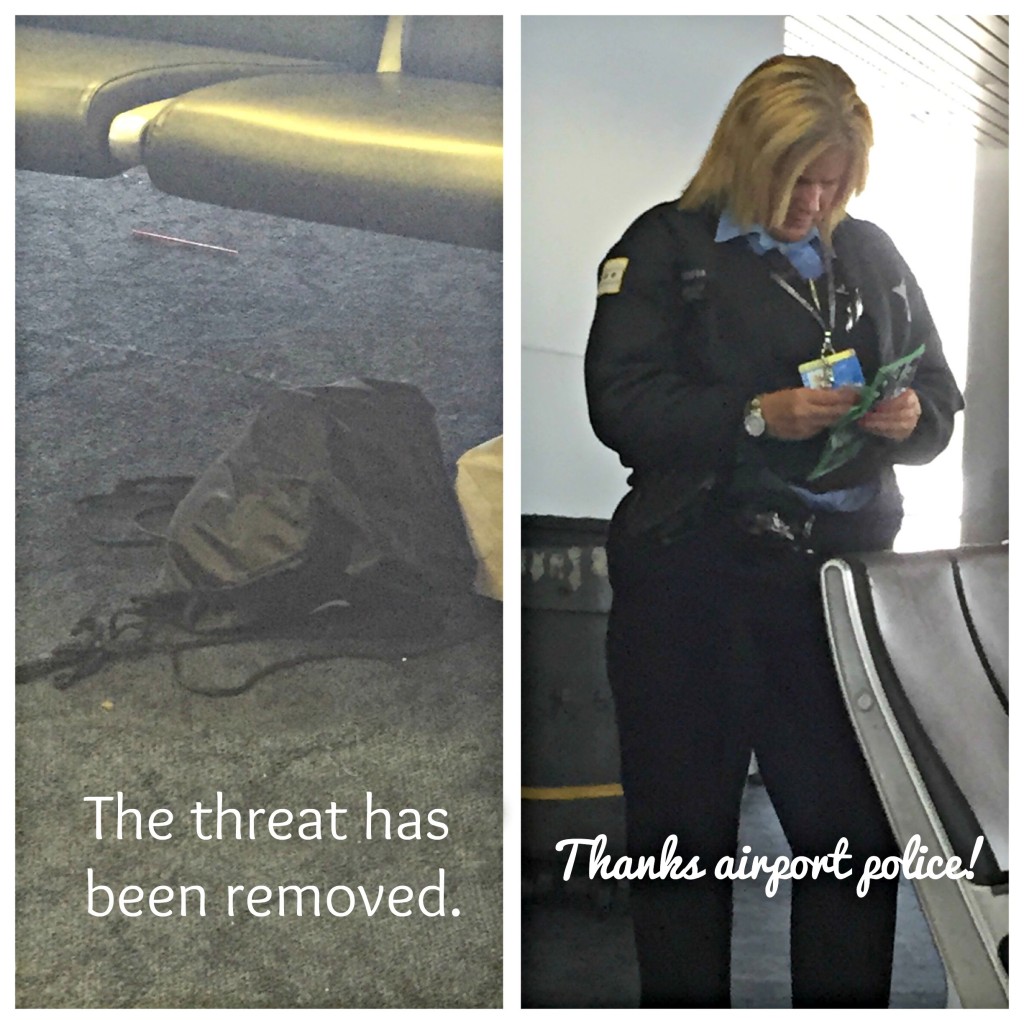 Have you ever heard the announcement that instructs you to report any suspicious bags or bags that are left unattended? Well, we had one unattended bag left under the seats across from us.  Mr Spirit Airlines was no help.  Long story short we got security and the threat was removed.
While all of this was going on there were other cops that showed up with drug sniffing dogs.  They stopped a passenger that was rush to get off an arriving flight. They firmly told him that they'd be thoroughly searching his bags.  I wanted to take a picture, but in all honesty decided it might not be a good idea. I didn't want to be detained longer than I had to be there.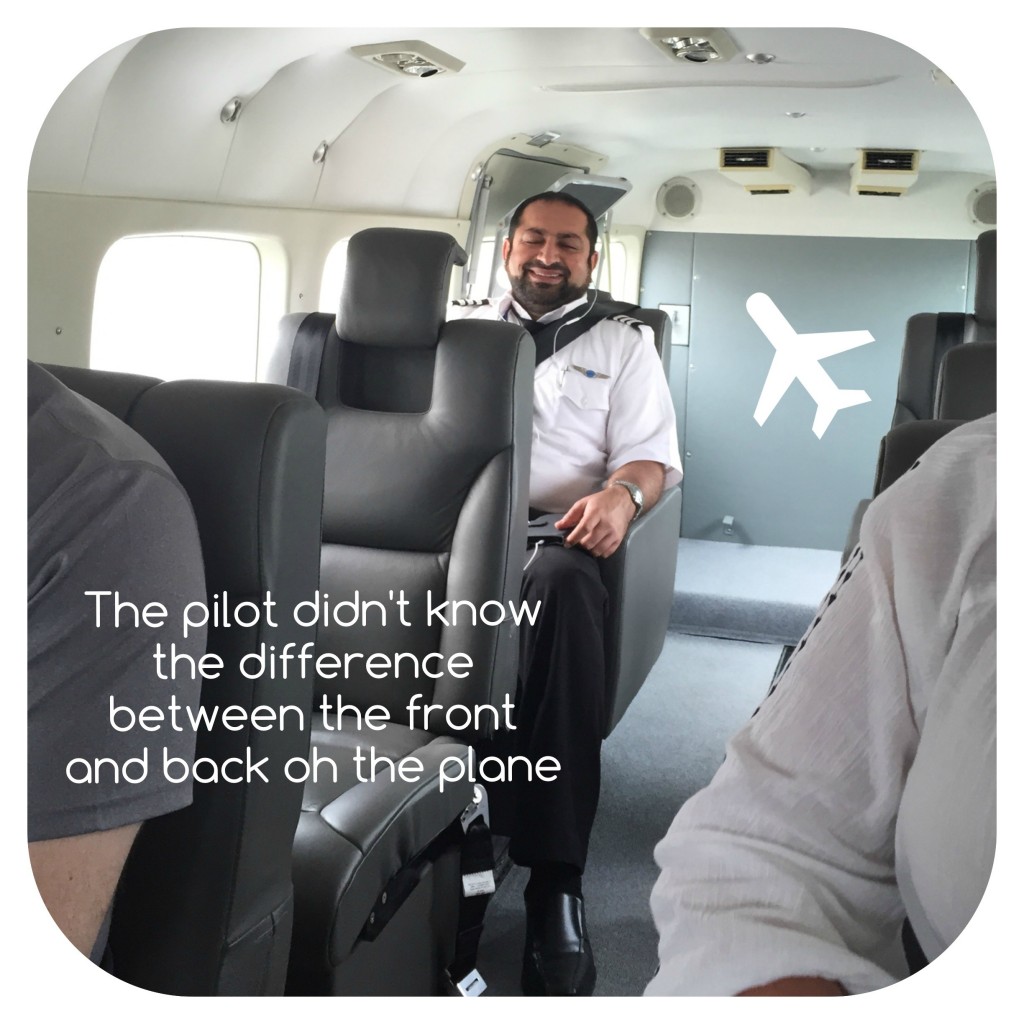 Finally after waiting all day our plane arrived. We were overly tired and over joyed!  Another pilot was on our flight and I was still in a silly mood so I made this pic. His fellow coworkers, the pilot and co-pilot thought it was pretty funny too.
Do you have an interesting airport stories?