Kelly Gau Studios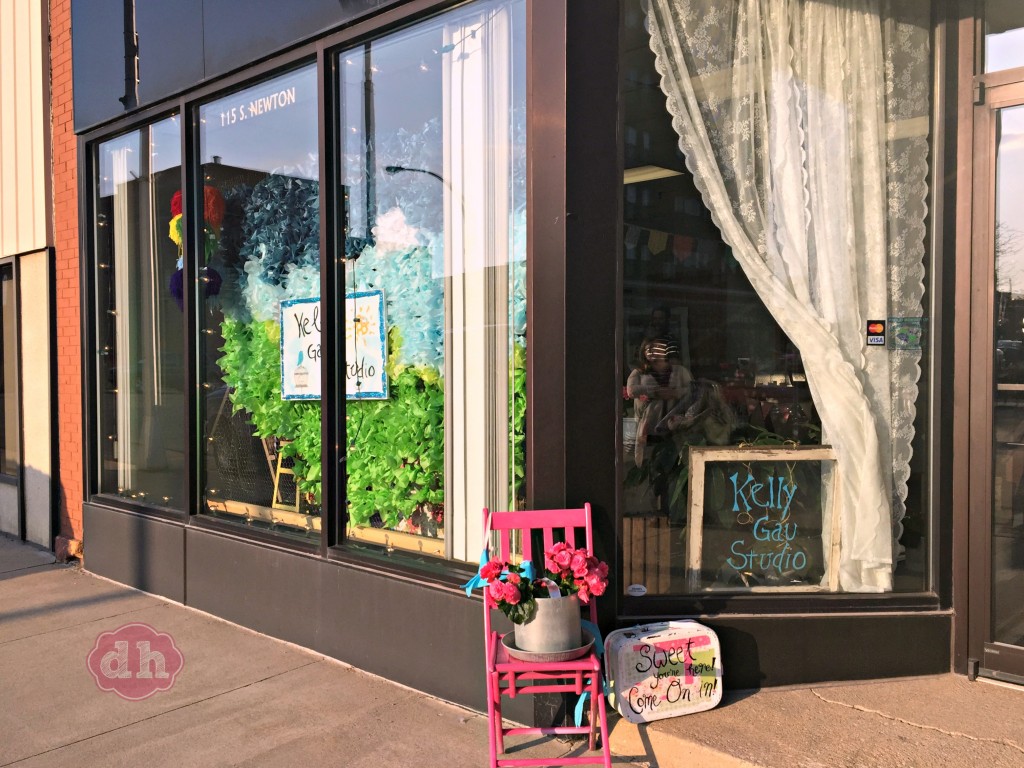 I know I've written about Kelly Gau Studios before, but I just love her place! And now she even has a brick and mortar shop in downtown Albert Lea! It's adorable and I love spending time there.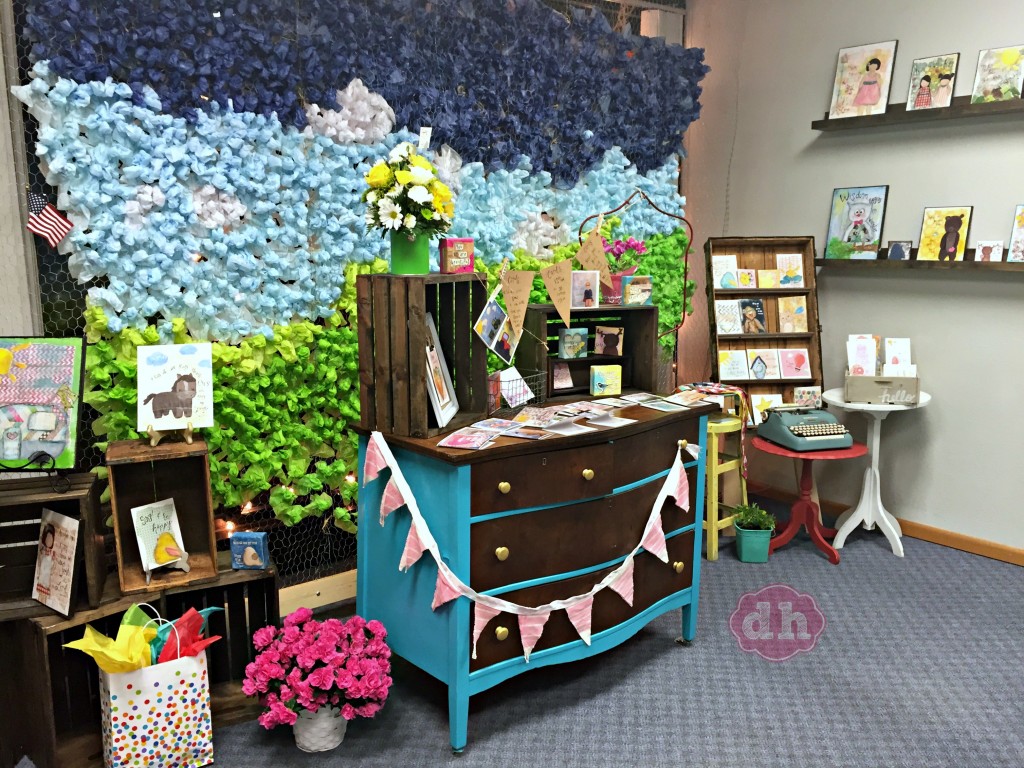 Look how happy this store is!  I love looking through Kelly's latest creations. Each one is so personal and some speaker louder than others to me.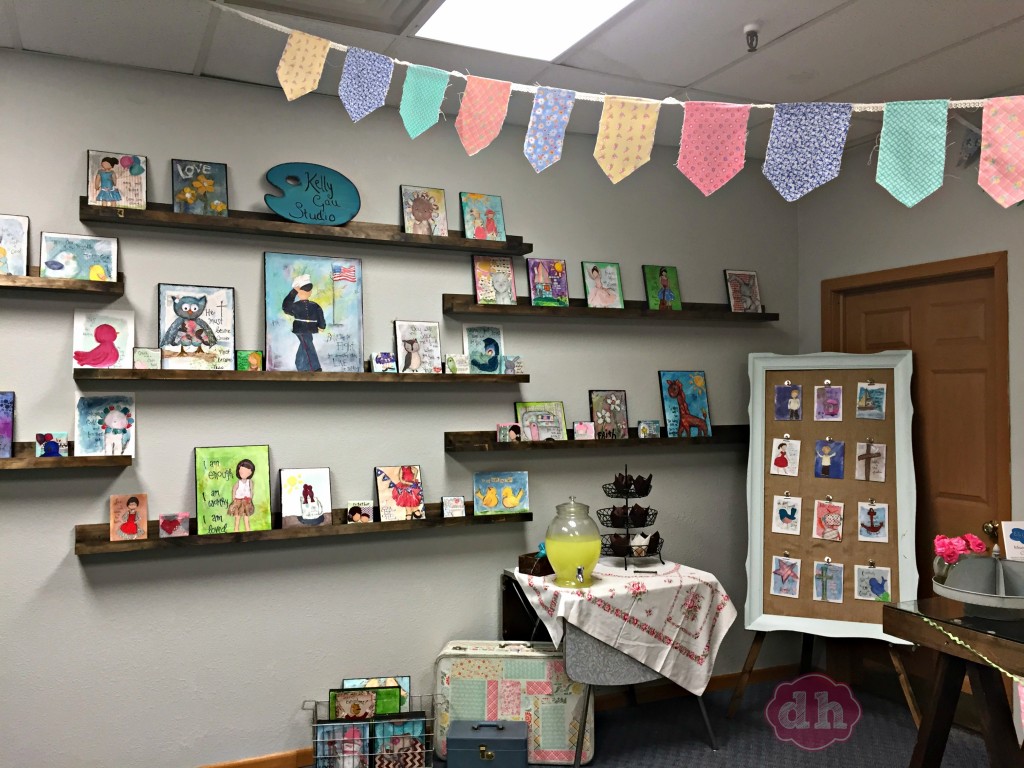 There are so many wonderful creations. As much as I love her show room, my favorite part of the studio is the actual studio where we create!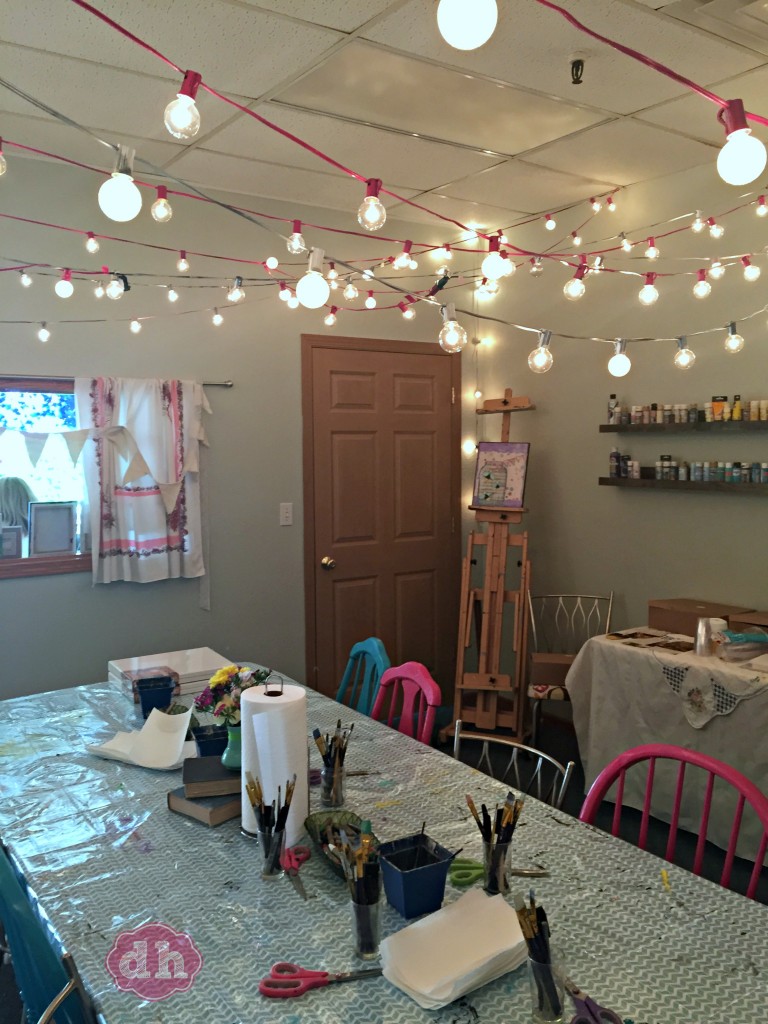 The room is so magical – it just sparks creativity.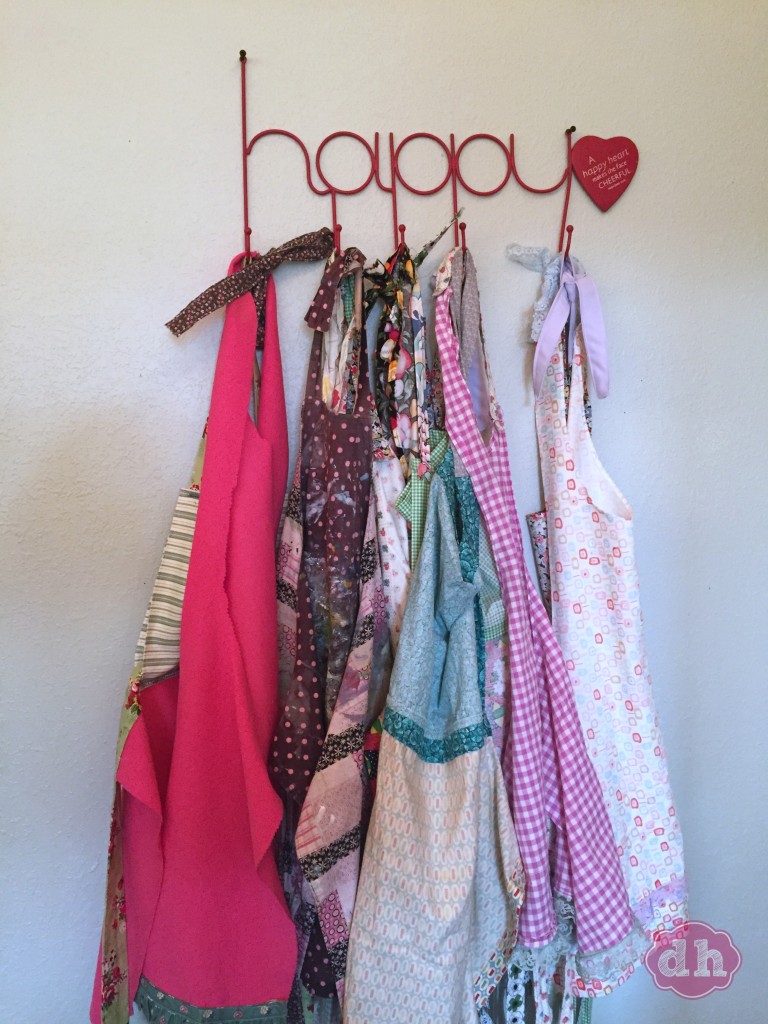 You get to pick out an apron when you come in and their just as fun as the studio.
This is my favorite corner of the room. There is a wide variety of scrapbook paper to go through. I usually spend the most time here because I have a hard time making up my mind.
Kelly takes you through step by step in creating a lovely.  What I love about her classes is even though we are all making the same thing not one of our pieces looks alike. That is because we can choose our colors, papers, and more.  We really get to personalize our artwork.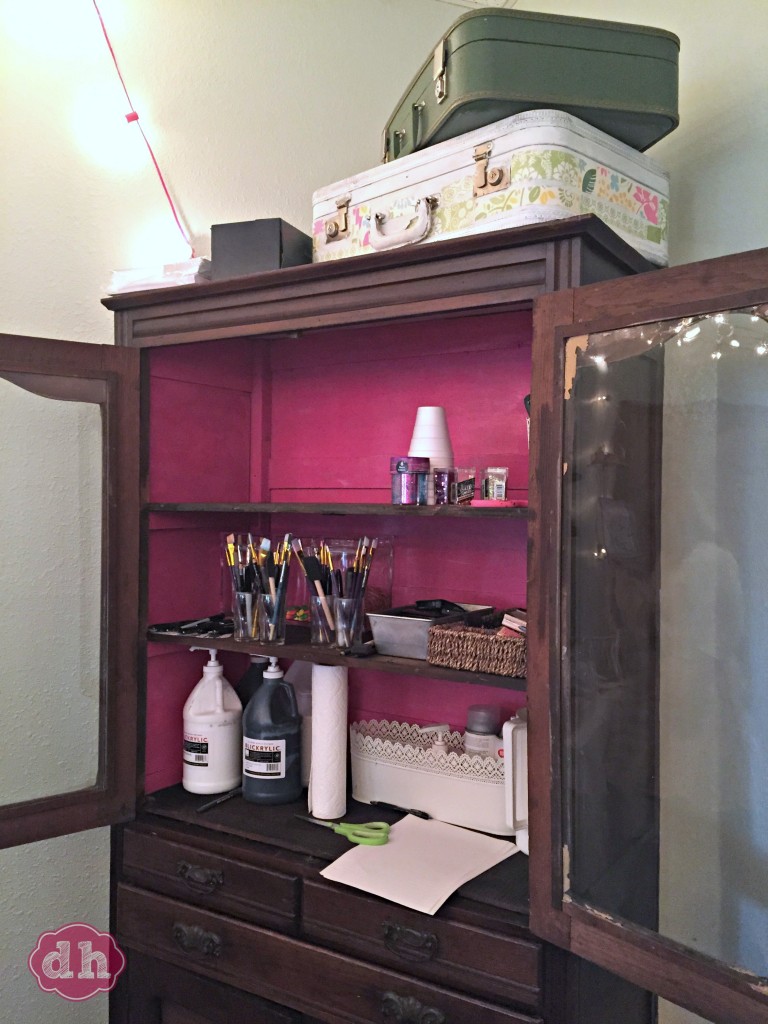 She has all sorts of paints and fun supplies to create with.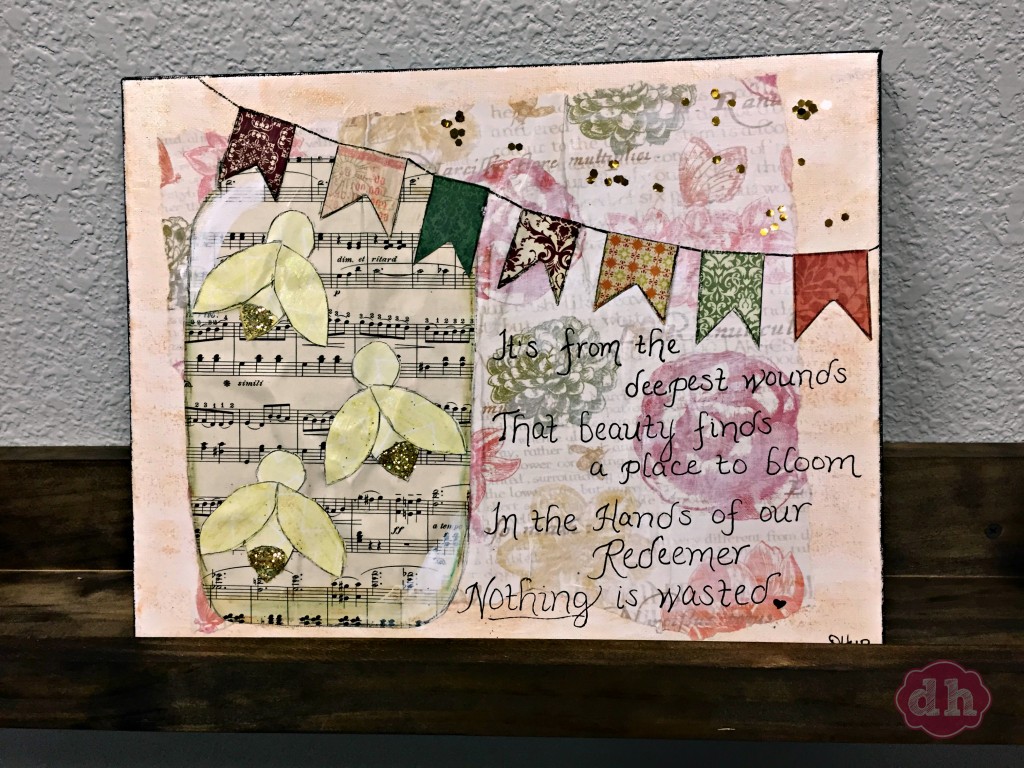 This is my firefly lovely.  The saying came from a Jason Gray song.
As you can see, we all took the same class, made the same piece, and ours are very different.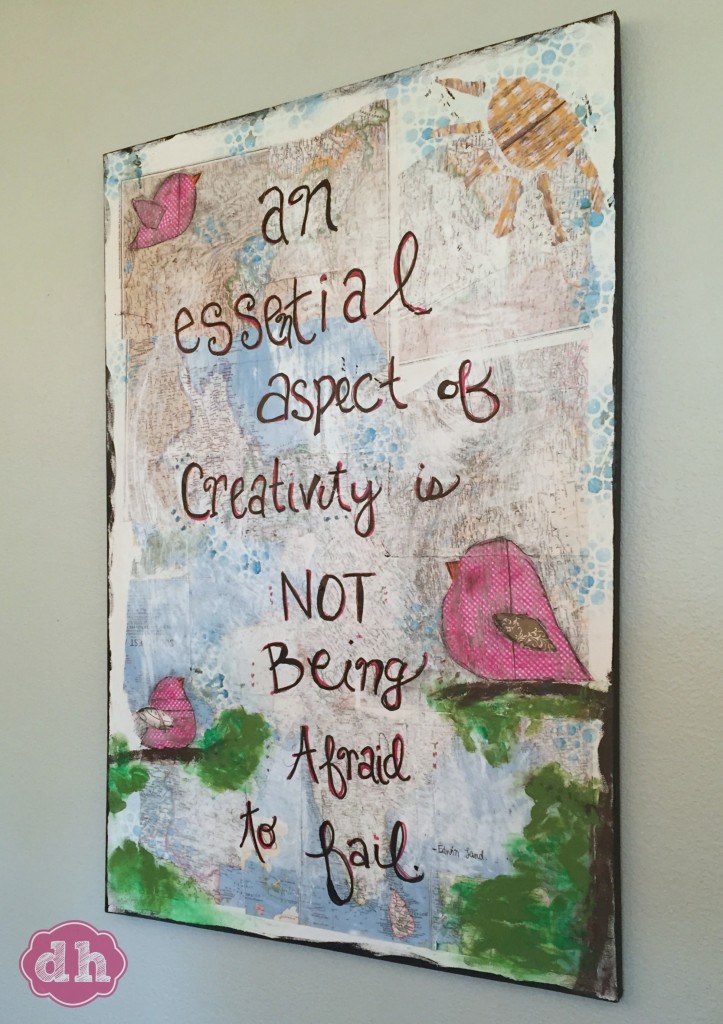 This is one of the pictures Kelly has hanging in the studio. I just loved the saying.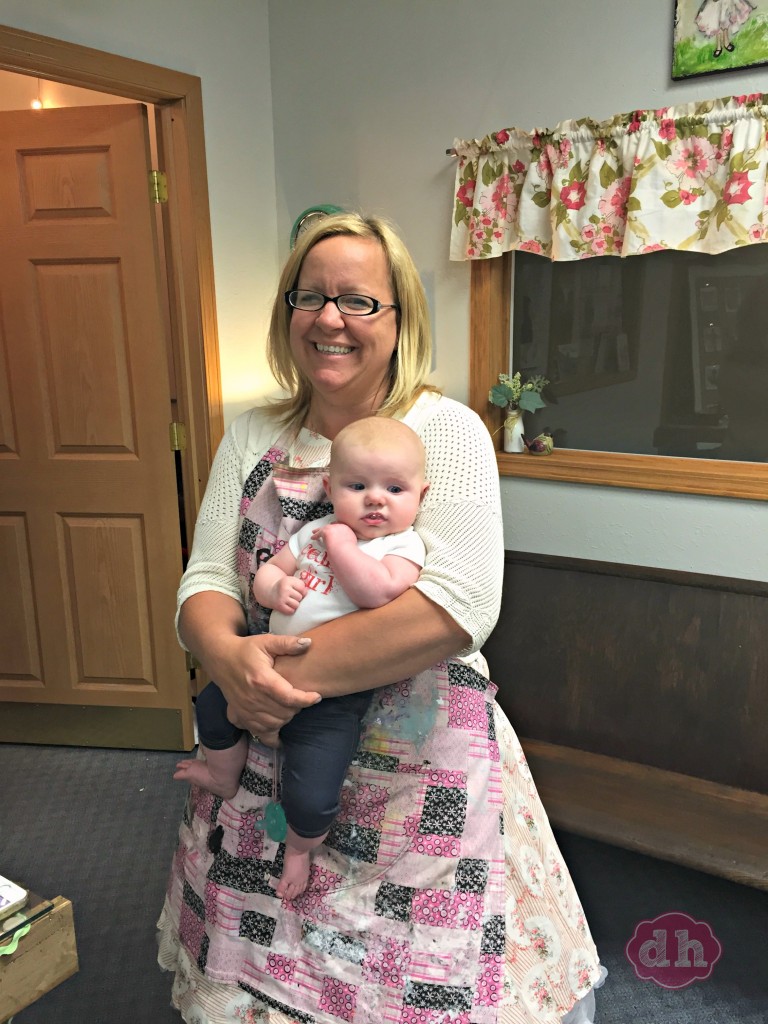 This is the special lady behind it all, Kelly Gau. Not only is she an amazing artist, but she's a wonderful friend too. I absolutely adore her!
If you're looking for a unique and special gift, check out Kelly Gau Studio!
If you're looking for a fun girls day to create, check out Kelly Gau Studio!
And if you are anywhere near Albert Lea, check out Kelly Gau Studio!  You get the idea 😉
Connect with Kelly Gau: