Lunch at Margaritaville Chicago

I had a fantastic trip with the North Iowa Bloggers when we went to Chicago. The day we arrived we had been traveling all day. That included traveling through lunch time. By the time we had landed, taken the train into town,  checked into our hotel, and walked down to the Navy Pier we were starving.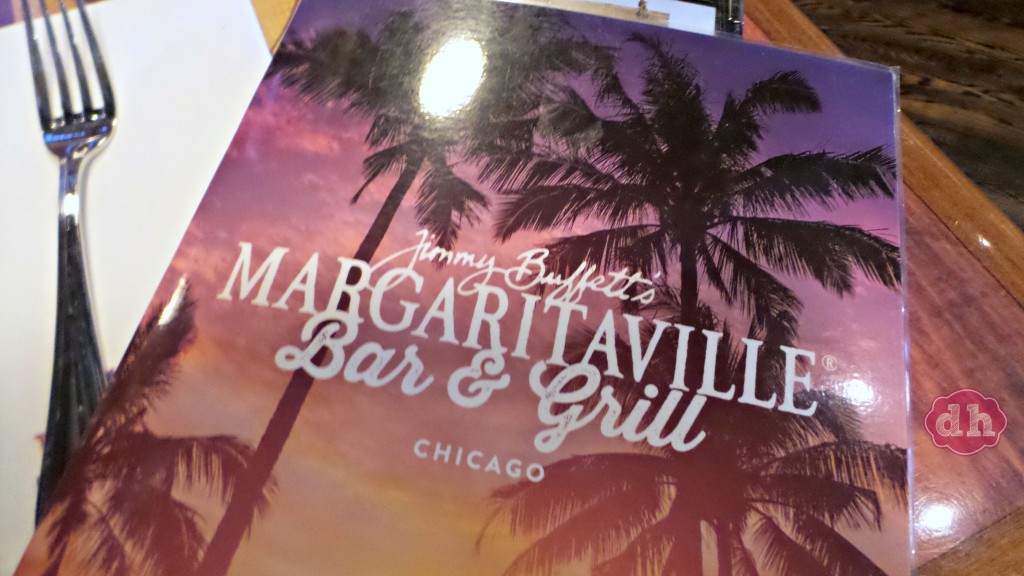 There were a few choices and we all decided to head on into Margaritaville for a late lunch. I had been to the one in Key West when I lived there and this had a very similar feel.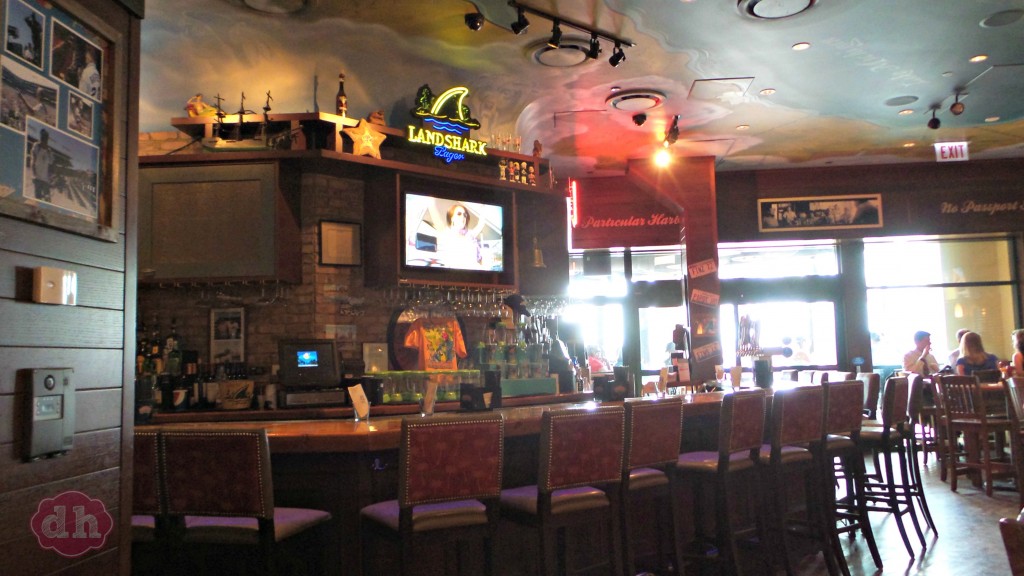 We grabbed a table and our waitress was very nice. She greeted us and grabbed us some menus. There were so many things that looked delicious on the menu that I had a hard time making a choice.
We had to sit at two separate tables due to the space in the restaurant, but we were still close to each other to chat and of course we always have a great time no matter where we are.
We were there in May and found out it was National Hamburger Month.  They had a special burger menu and everything; of course this made my decision even harder.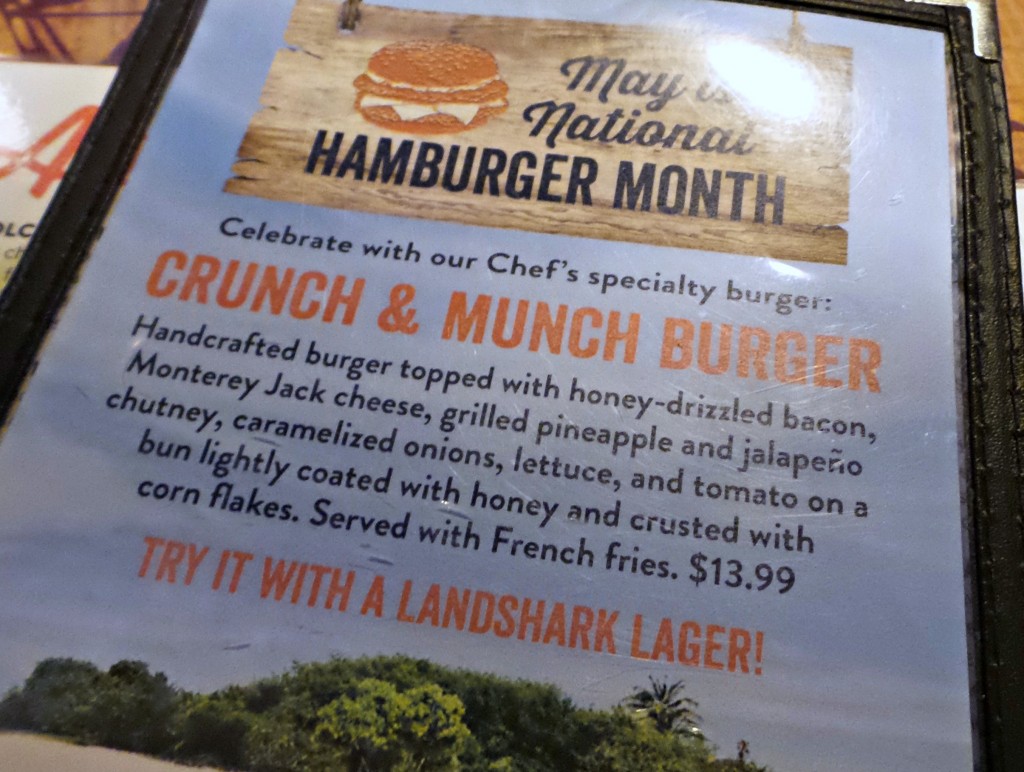 I finally made a decision and went with the Chef's Specialty burger – the Crunch & Munch Burger. Actually 3 of us at the table went with the Crunch & Munch.
I definitely made the right choice. The burger was amazing!! It was so delicious and I could hardly finish it.  It was a bit pricey for a burger, but not too price for the Chicago area especially on the Navy Pier.  The burger was also really big.  It definitely filled us up 🙂
Connect with them: