Thursdays on Main in Clear Lake, IA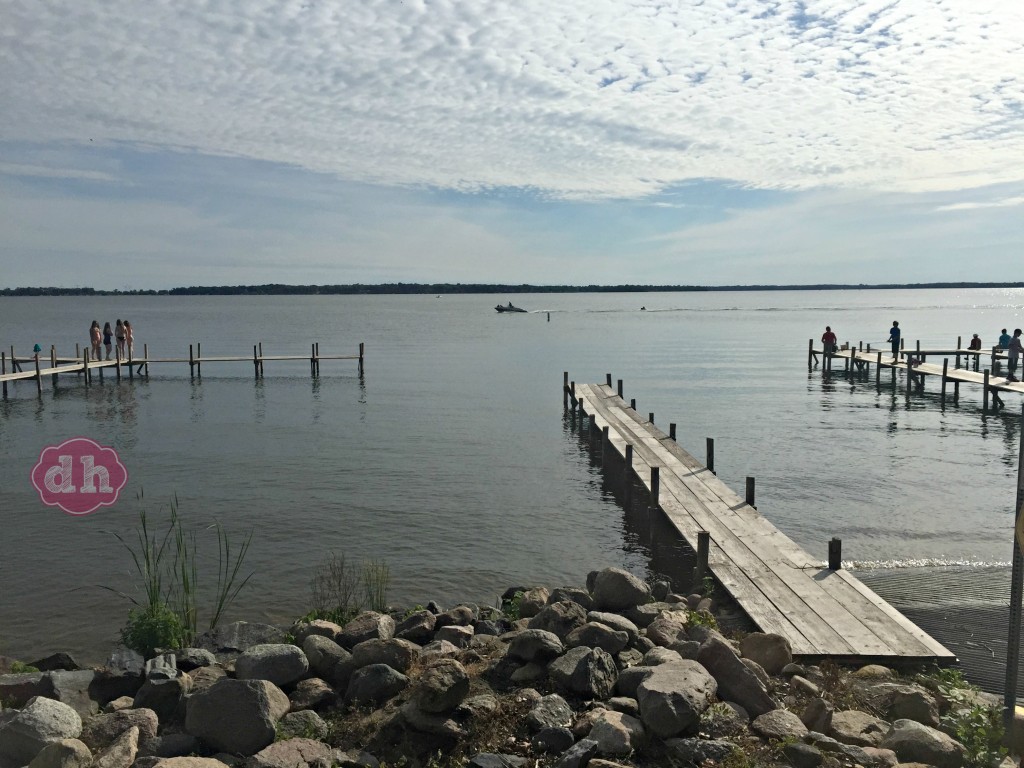 One of my favorite spots in North Iowa is Clear Lake. It's a beautiful town with a gorgeous lake. I'm still learning my way around this town (feel free to give me suggestions of where to visit).  During the summer months they have a weekly event called Thursdays on Main.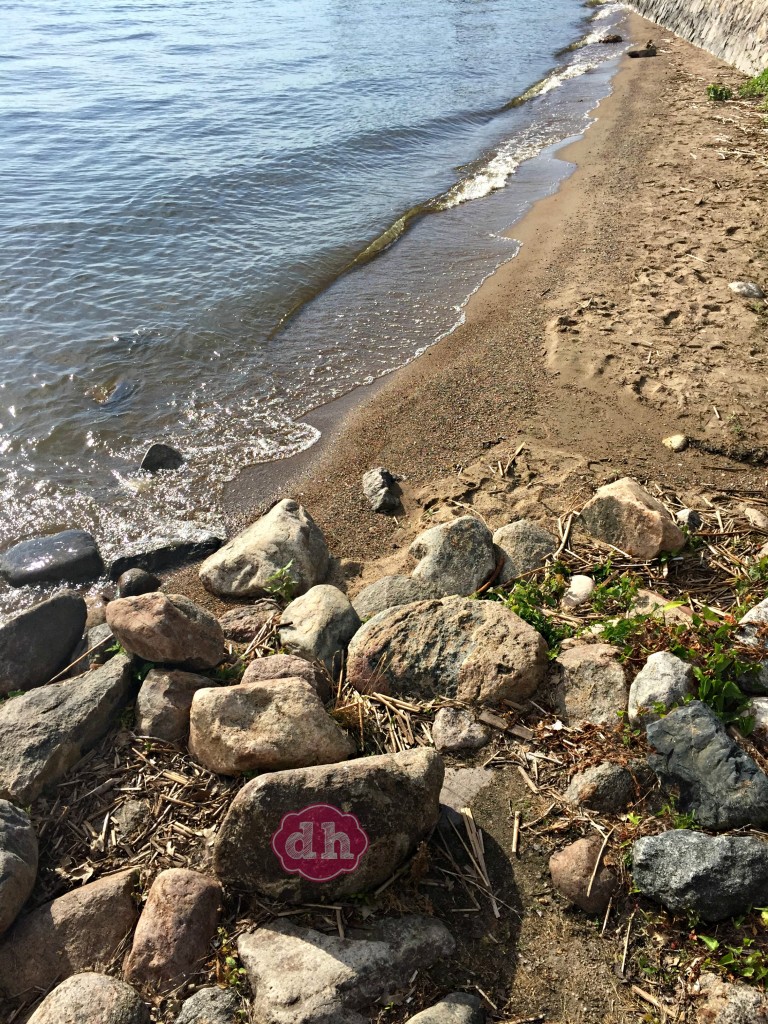 Come to downtown Clear Lake for Thursdays on Main! This Chamber event features live music, featured entertainment, classic cars, a bounce house, hand-powered kiddie train rides, our retail stores stay open late, vendor street market, topped off with a movie in the park!
This past Thursday I hit Main Street with my good friend, Laura, from Life on Skyview. She and I walked up and down checking out the different vendors selling their goods.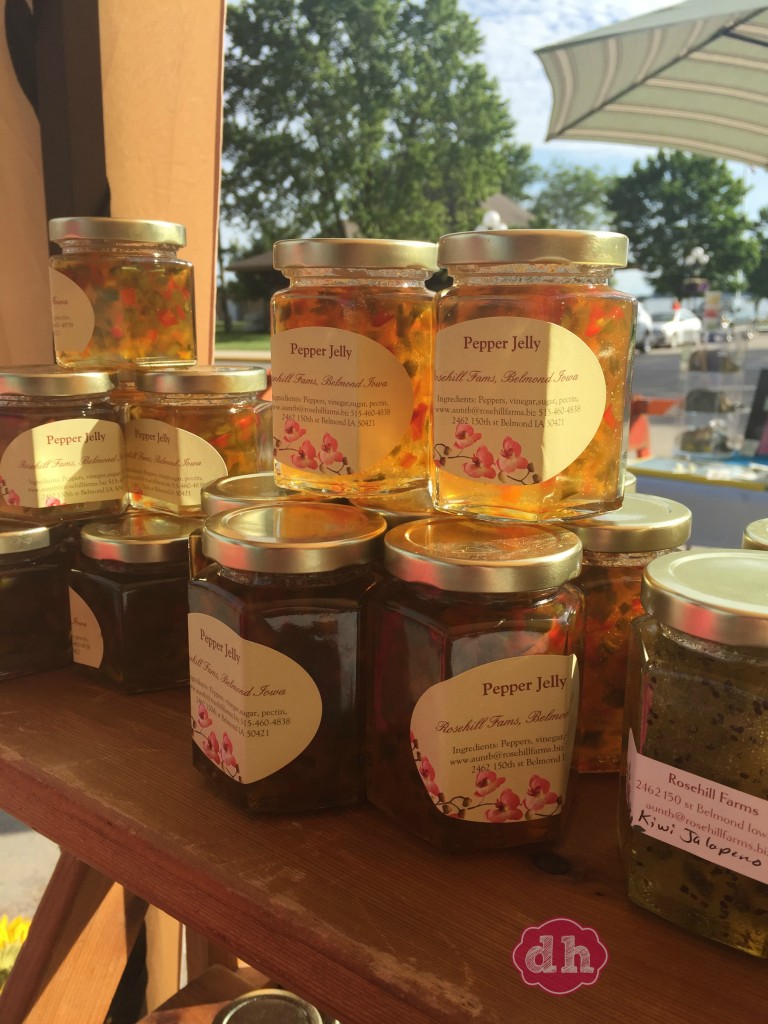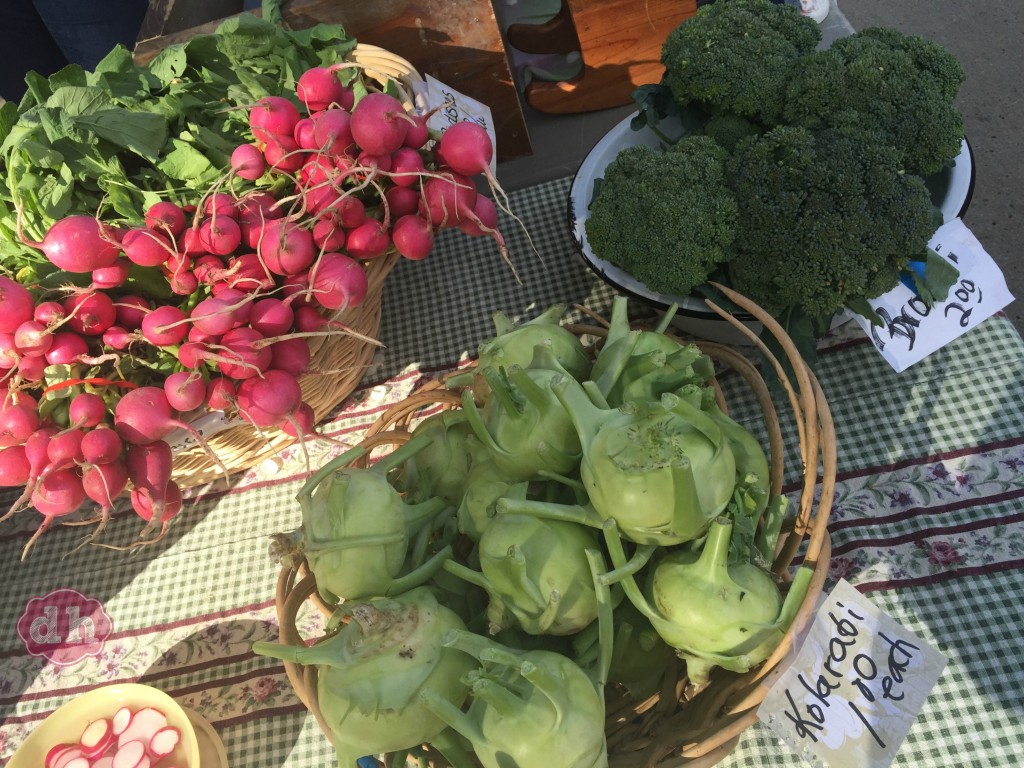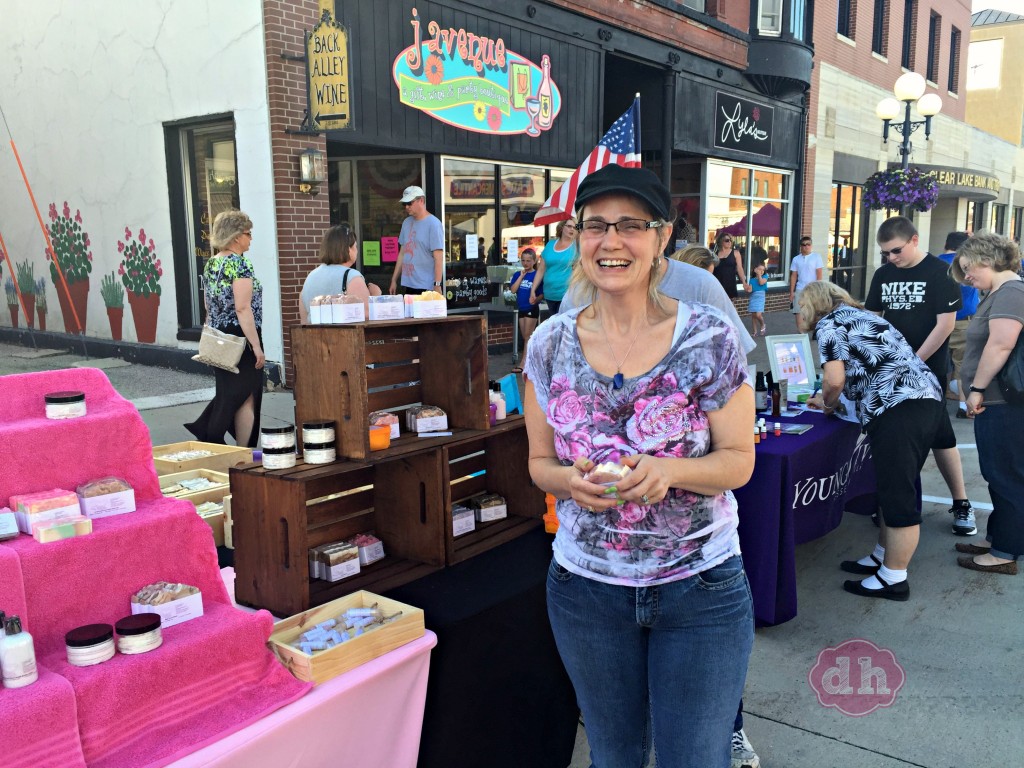 There were edible delights, fresh garden produce, jewelry, cupcakes, bath and body goodies, and more! You could find just about everything and actually talk to some of the artists that made their goods.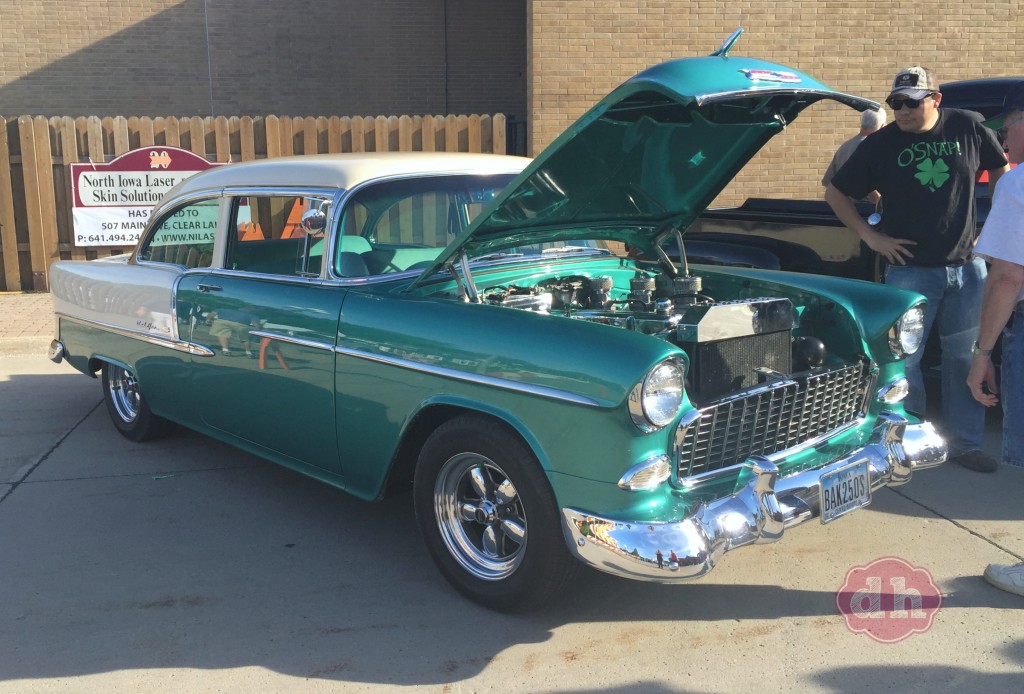 At the end furthest from the lake they had classic cars set up to check out. I could do a whole other post with all the cars I saw!  They were beautiful!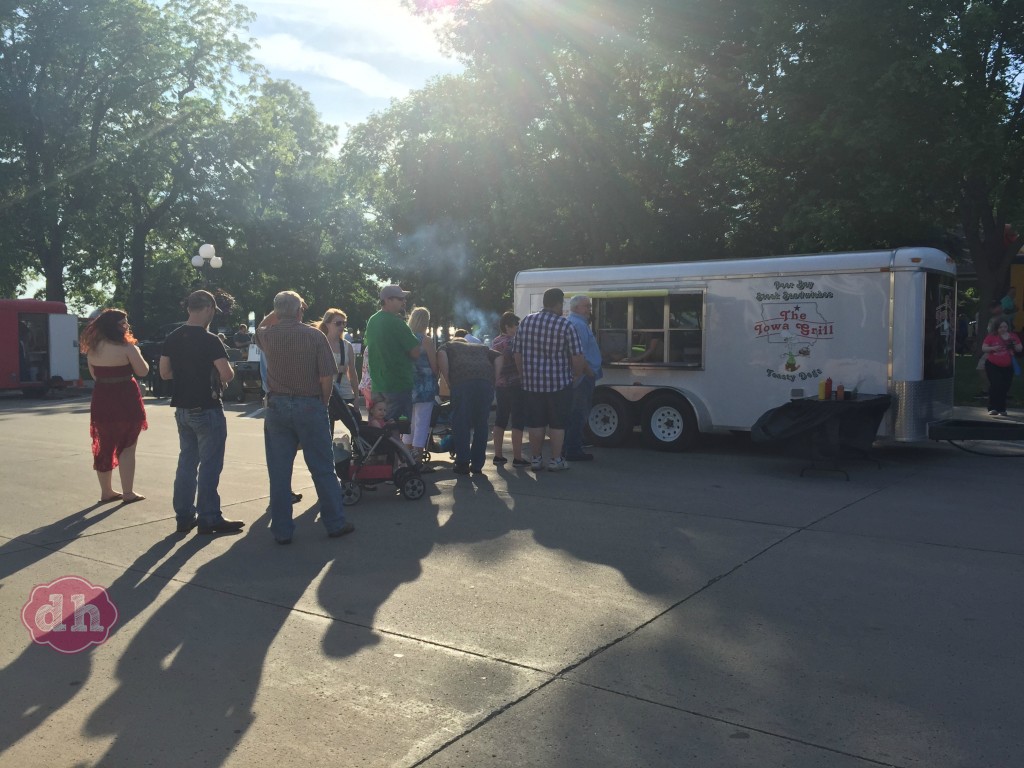 There were various food trucks where you could stop and get a bite to eat. Laura and I chose to get some food and sat on the grass in the park. Behind us there were giggles and squeals coming from children bouncing up and down in the bounce houses. In front of us were adults laughing, talking, and catching up with friends, neighbors, and vendors. It really was a beautiful evening.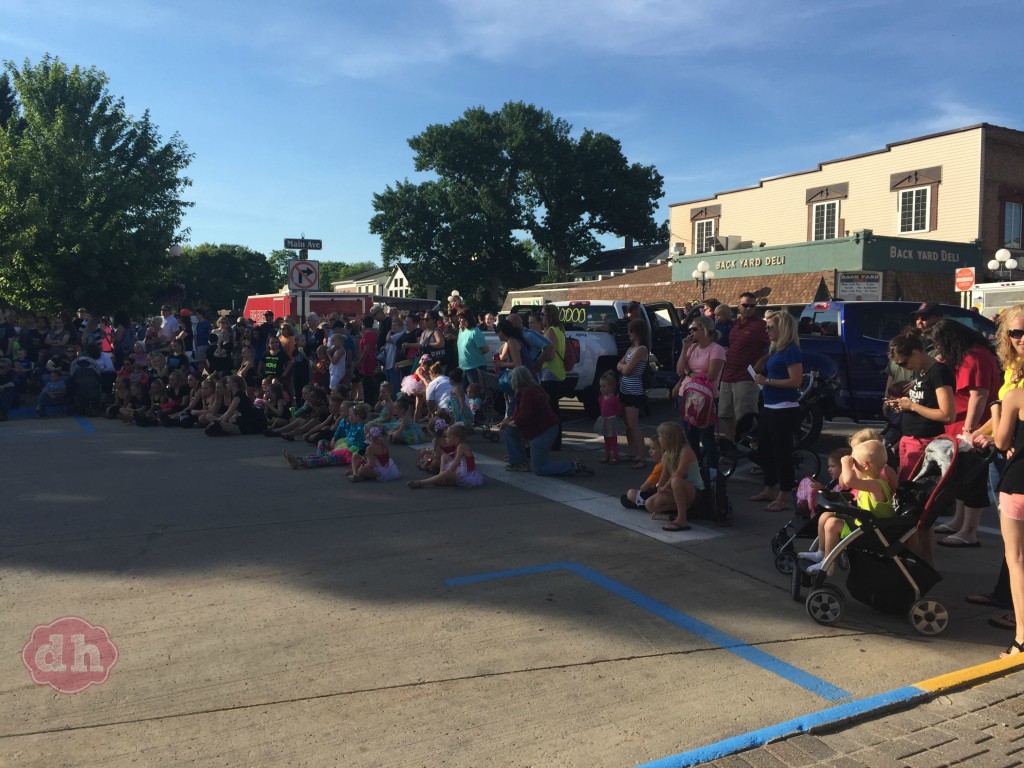 They also had live entertainment which included dancing and a live band.  After everything winds down they even show a movie in the park! I had been gone all day and had to head out before the movie, but I want to stay all the way through next time.  It's a great place to bring the whole family!