This post is sponsored by Montchevre but the content and opinions expressed here are my own.
Tis The Season For Festive Flavors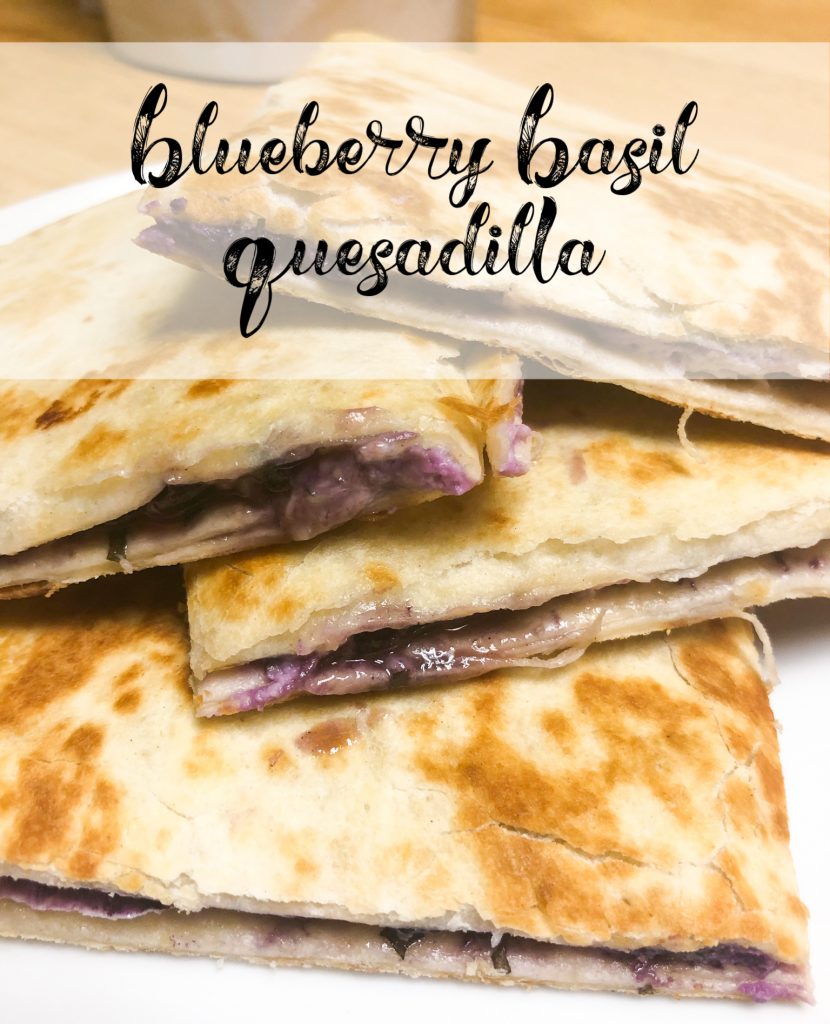 Tis the season for Festive Flavors like this delicious Blueberry Basil Quesadilla.  Sure it's not traditional, but it's fancy and festive and a perfect lunch when you're prepping for the Holidays.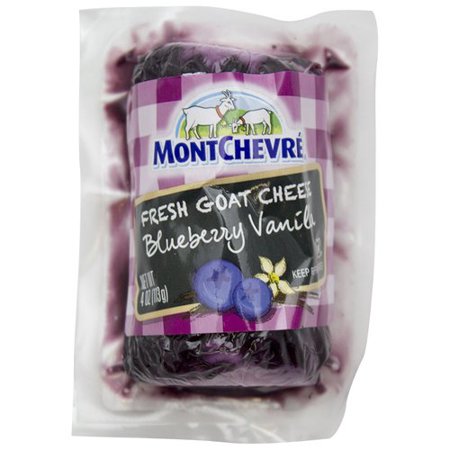 The recipe itself was inspired by Montchevre Blueberry Vanilla Goat Cheese. I love blueberry and this flavor sounded delicious. I was trying to think of a combination and this quesadilla hit the spot.
Montchevre Goat Cheese is made with fresh, high quality goat's milk collected from local, independent family farms. Its traditional French cheese-making expertise allow Montchevre to ensure the rich and smooth texture of their logs, along with their fresh and mild flavor that chefs and consumers know and love.
It's also high in protein, calcium and vitamin D, contains less lactose and is rich in nutrients and vitamins.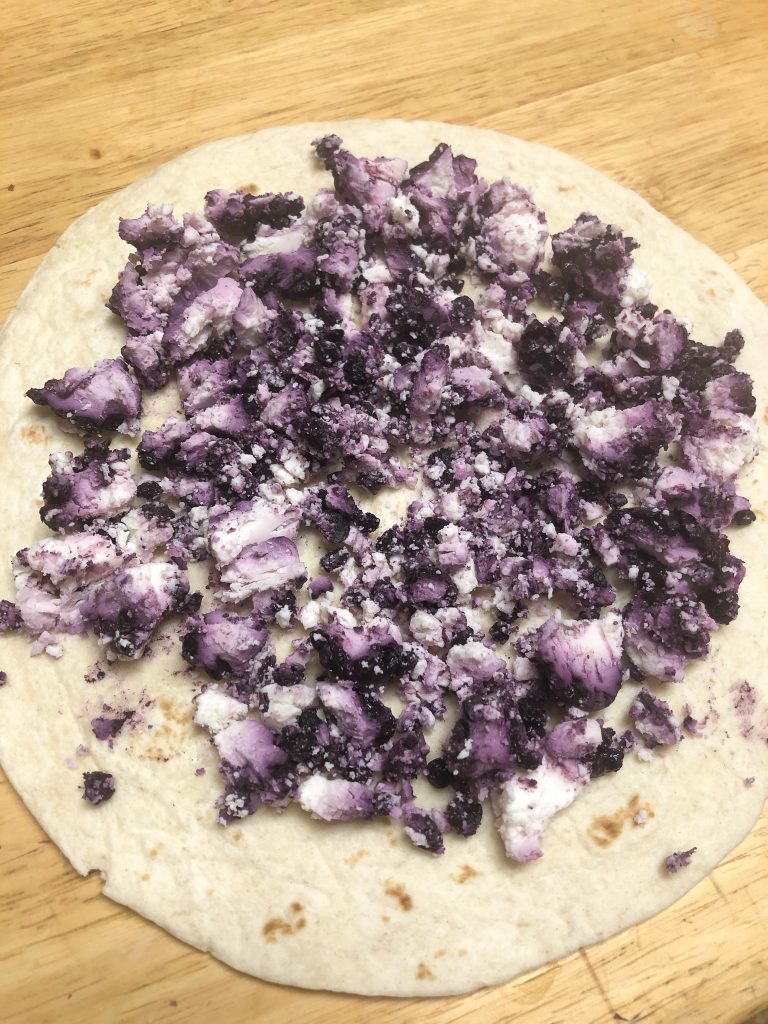 I started by crumbling up some of the cheese on a tortilla shell.  You can use as much or as little as you want.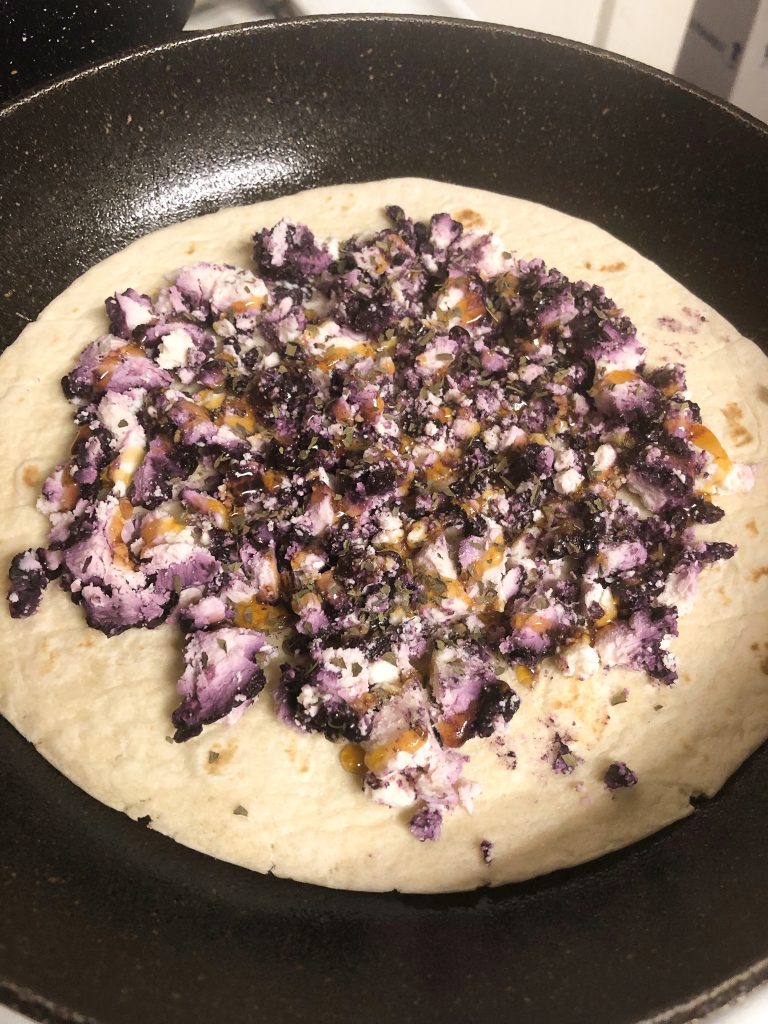 I then added honey, basil, and a little sprinkle of sugar. Then I put it in a frying pan on medium low heat. I put another tortilla shell on top and cooked until both sides were browned.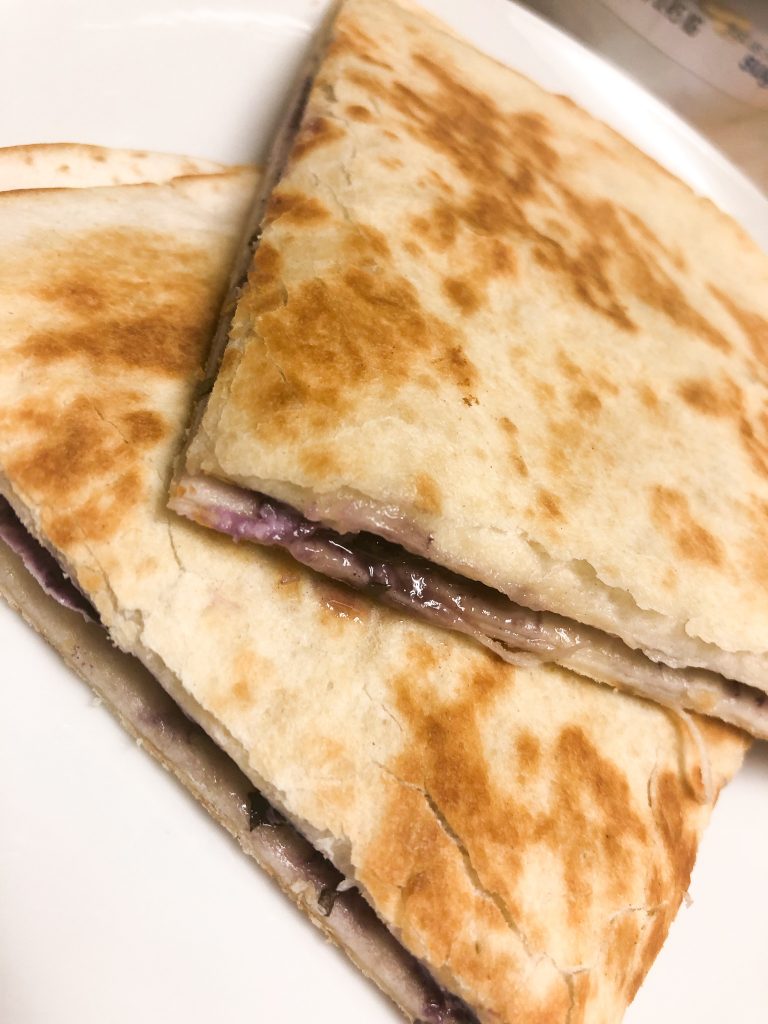 It was so good! Almost addictive. We'll be making it again as soon as we buy some more Montchevre Goat Cheese.
See where Montchevre goat cheese is available near you using the store locator!