I teamed up with The Hopping Bloggers for this sponsored Mother's Day Gift Guide! All opinions are my own.
Thoughtful Mother's Day Gift Ideas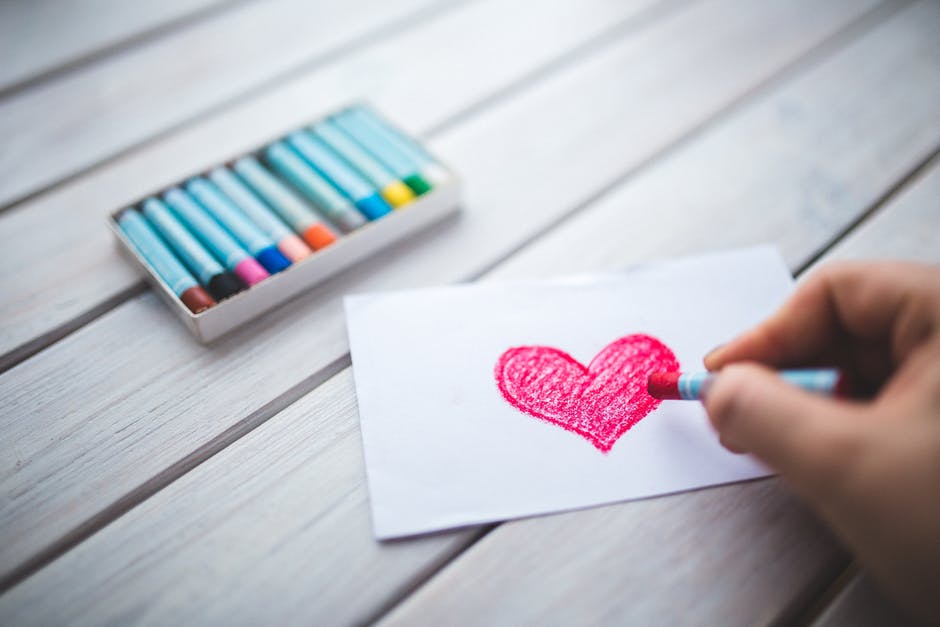 Mother's Day can often be tough for me. My mom passed away 5 years ago. It doesn't hurt as much as it used to, but boy do I miss her. I'd love to pick up the phone and tell her what's been going on. Even though I miss her dearly this is still a day that should be celebrated. There are so many amazing moms in this world whether they're biological mothers, like a moms, or even dads who have to be both dad and mom.
I've compiled some ideas for every mom in your life.
SleepPhones
These are amazing! I usually have such a hard time with headphones. I don't like them on my ears and the buds in my ears often fall out.  These are so comfortable. They don't even look like headphones.
Every mother deserves rest, relaxation, and "me time". You'd be surprised at what a little rest and relaxation can do for a woman. You can give Mom exactly what she needs this Mothers Day with SleepPhones. Not only does this headband have built in speakers, it's cute and comfortable. Mom can listen to her favorite music or even an audio book by simply connecting her SleepPhones headband to her favorite device with Bluetooth. Whether you're shopping for yourself, your wife, your mother, or your best friend, she'll love her SleepPhones – especially when paired with a good book, nice candle, and soft robe.
Goodbeing Beauty Subscription Box
goodbeing (formerly goodebox) is a premium discovery & trial service providing expertly curated, healthy beauty products, non-toxic cosmetics, natural wellness & sustainable, toxin-free living goods. Each box is customized for each customer! Simply fill out the profile to tailor towards the mother you are gifting this to, and they will receive a box filled with 4-5 products to try out! Any mother will love this box because they will be able to pamper themselves (which we all know is a must for moms!) with the items included.
Bead For Life
This Mother's Day give back while giving the gift of beautiful jewelry to the mom in your life. Bead for Life helps women find their spark. They provide business training and support so that women in Uganda who live in poverty can rise and become entrepreneurs. Your purchase helps ignite potential. When you wear BeadforLife paper bead jewelry, you'll feel good knowing that you're doing good! This affordable beaded jewelry is handcrafted by Ugandan women working to lift their families out of poverty. When you buy from BeadforLife, women are empowered to change their lives! Choose from a colorful selection of beaded necklaces, bracelets and earrings – all fair trade products that are handmade in Uganda.
Mommy Mailbox Subscription Box
I know I have more than one subscription box, but who doesn't love getting gifts in the mail?  There were so many wonderful goodies in my Mommy Mailbox.
Each month Mommy Mailbox sends out a box full of stylish gifts meant to pamper women of all ages. Moms deserve a reward for all they do, and Mommy Mailbox is the perfect gift to remind her how much you care. Boxes include beauty products, gourmet treats, stylish jewelry and accessories, home decor, fitness, stationery and more. A treat for mom that she will look forward to every month.
Subscribe or order a gift at MommyMailbox.com
COUPON: Use the code GIFT10 for 10% off any subscription for life or LC15 for 15% off any Limited Collection box!
Wellness Tribe
Every mother needs to take care of herself sometimes, which can be sometimes be difficult. With Wellness Tribe, you can provide the mom in your life with everything she needs to do it. Wellness Tribe is the one subscription box for everything wellness. Each month receive 5-8 hand picked products from the best natural, non-GMO, organic, eco-friendly brands. Every box is designed to promote vitality and is your loving reminder to make time for self care. You can expect everything from green beauty essentials, to superfoods, and healthy lifestyle. No B.S. just the goodness from Mother Earth!
Purchase at WellnessTribe.com
/
COUPON: MOTHERSDAY3 
for a
bonus gift
with your purchase!
Garcinia Cambogia
Every mom wants to get her old figure back. Maybe she wants that 20 year old body back or maybe she just wants to lose a few pounds to enhance those mommy curves. We all know it isn't easy! Give Mom a little push this year with Garcinia Cambogia, a clinically tested, 100% pure and natural weight loss supplement. Help Mom curb that appetite and reduce hunger this Mothers Day. She'll thank you later. Combine this with a few healthy snacks, her favorite magazine subscription, and some fitness gear to get Mom back to the body she's confident in!
Purchase at GarciniaLab.com / Coupon Code: MothersDay for 12% off your order (valid through May 20)
BloomsyBox
Who doesn't love to brighten their home with fresh flowers? With Bloomsy Box, mom will get fresh flowers delivered right to her door every month. With BloomsyBox you get no mixed bouquets with unnecessary extras – they only deals in "single-variety"- hand-tied bunches. The flowers are sourced direct from suppliers in South America, Holland, Thailand and California meaning no middle-man mark-up to increase the price. Skip a month or cancel at any time – with no hassle! Mom will feel special each time a new bouquet arrives!
Purchase at BloomsyBox.com
Massage Heights
What is Mother's day all about? It's about celebrating the moms that have made our lives easier to live. They have cooked, cleaned, and supported us in ways that have made life a lot more relaxing. It's time to get that gift back to mom by giving her a day that she will remember forever – a day at the spa! At Massage Heights, moms can enjoy different types of massages and facials to suit all of her comfort needs. Give mom a day to herself or a mommy/daughter day. Maybe you're shopping for your bff? A girl's day out is exactly what she needs! Make mom an appointment at a Massage Heights in her area or even better, pick up a gift card online! Massage deal range depending on region.
Visit MassageHeights.com to give mom the perfect Mother's Day!
McCrea's Candies
I'll admit, I have a sweet tooth. It's a very picky sweet tooth though and it has to be really good. I brought these into work and between myself and my coworkers we finished them off in less than 3 days.
McCrea's award-winning caramels are handmade in small batches with premium, all natural ingredients. They use locally sourced cream, milk, and butter and insist on environmentally-friendly packaging for a product that's good to your tastebuds and to the world at large.
Their exciting and innovative flavors: Black Lava Sea Salt, Mad Vanilla, Tapped Maple, Ginger Fusion, Dark Roasted Mocha, Highland Single Malt Scotch, Rosemary Truffle Sea Salt, and L'amour Dark Chocolate.
Purchase at McCreasCandies.com
Erin Condren Life Planner
I've had 4 Life Planner's now and can hardly wait to purchase my 2018 Planner. You can customize the calendar by layout, color, and more.  I'm able to stay organized in style.
This gorgeous book is available in both a horizontal or vertical weekly layout. The horizontal option measures 5″x 8″ (the smallest LP option!), while the vertical option is 8″x 10″ (largest option!). At a lower price point than the coiled LifePlanner™ book, stock up as gifts for friends and family!
Save $10 at ErinCondren.com!
Instant Pot
Have you heard of the Instant Pot? You'll often see "IP" when they talk about using it in recipes.  It's all the rage and for good reason. It's amazing!
It's like a pressure cooker amplified. I can make amazing mac n cheese in under 4 minutes, perfect hard boiled eggs, and amazing dinner in minimal time. It is so easy to use. Everyone I know who has one loves it. This is a perfect gift for any woman. There are also tons of Facebook groups where they share recipes so she can use it immediately.
Instant Pot® is an intelligent multi-cooker – designed for a fast-paced, health-oriented, green-conscious lifestyle! Start preparing delicious, healthy, quick and easy family meals today!
Purchase on Amazon!
Audible
I love to read! The problem is I rarely have time to pick up a book and enjoy it. I carry my ipad in my purse and use the Kindle app to read if I'm waiting somewhere, but I'd love to read more.
I've had audible for a few months now and I am loving it! I play my books through the app on my iPhone through my car. I had finished two books and turned on some music, but had to get another book! It's just not the same. I love having a book read to me while I'm on the road.
Right now you can grab a free trial getting two books for free.
Get started over at Audibles site here.
ILNP Nail Polish
This nail polish is on the pricier side as far as nail polish goes, but it's much cheaper than getting manicures every month and the colors are so cool!
They're holographic and chrome shades that change colors in light. They're so much fun.  I may have a slight addiction to them as I have 7 of them and a wish list with more colors. These would make a fun addition to any women's beauty line.
Purchase on Amazon
Hope this list makes it a bit easier to get the perfect gift for the special one in your life!