There's Only One thing on the Menu at Mama's Ladas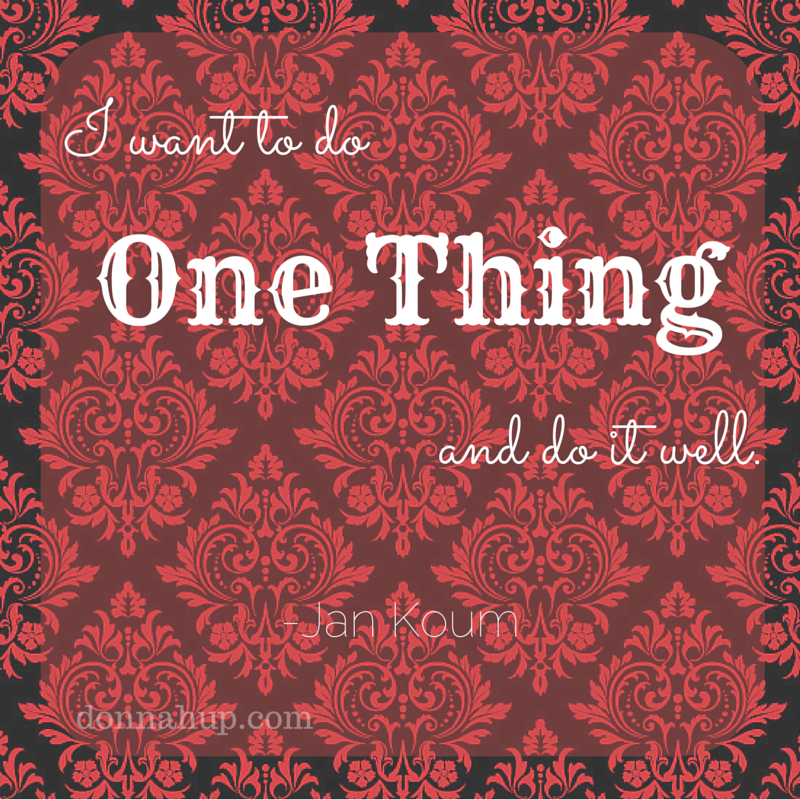 I think the secret to success in business is to do one thing and do it well. Seriously, all it takes is one idea or one niche. I believe that's why Mama's Ladas in Sioux Falls is so popular.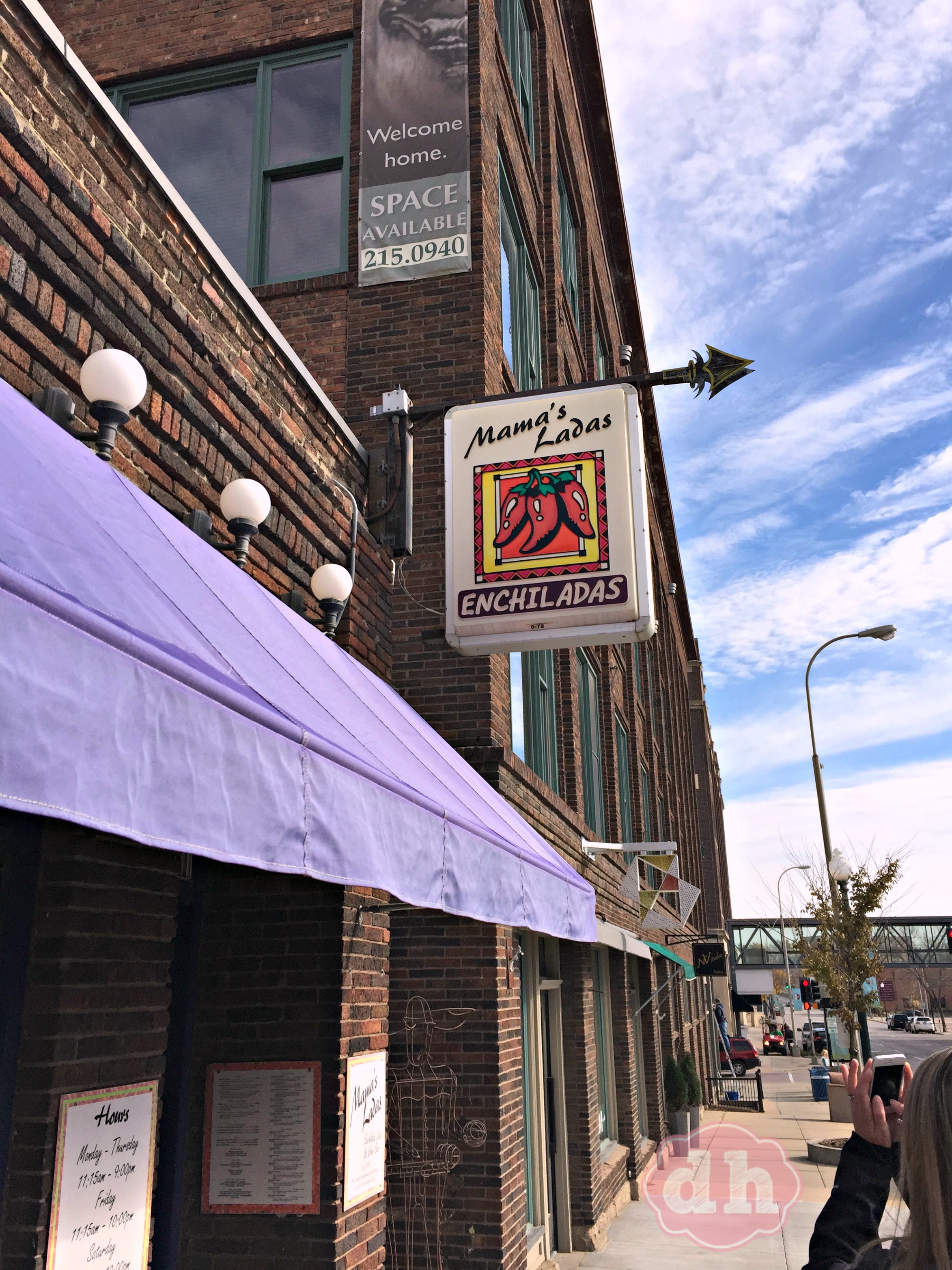 Mama's Ladas is a hole in the wall.  You could walk right by it and miss it if you aren't paying attention. We were looking for it because several of the locals had recommended it including my sister in law who lives in the city.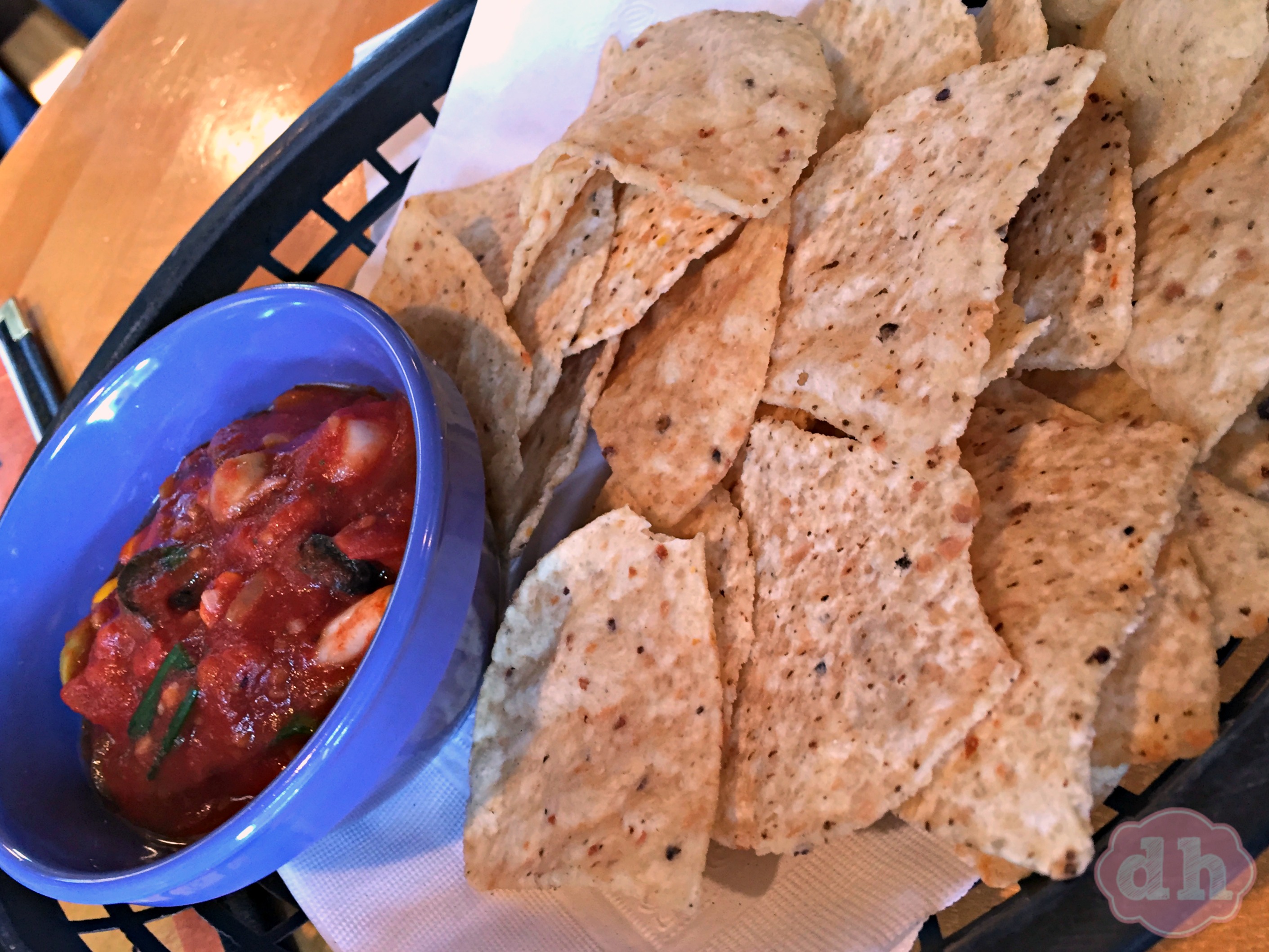 We were greeted immediately with a smile and nachos.  There was nothing special about the chips, but when you dipped them into the chunky house made salsa they were spectacular. I love a good chunky salsa.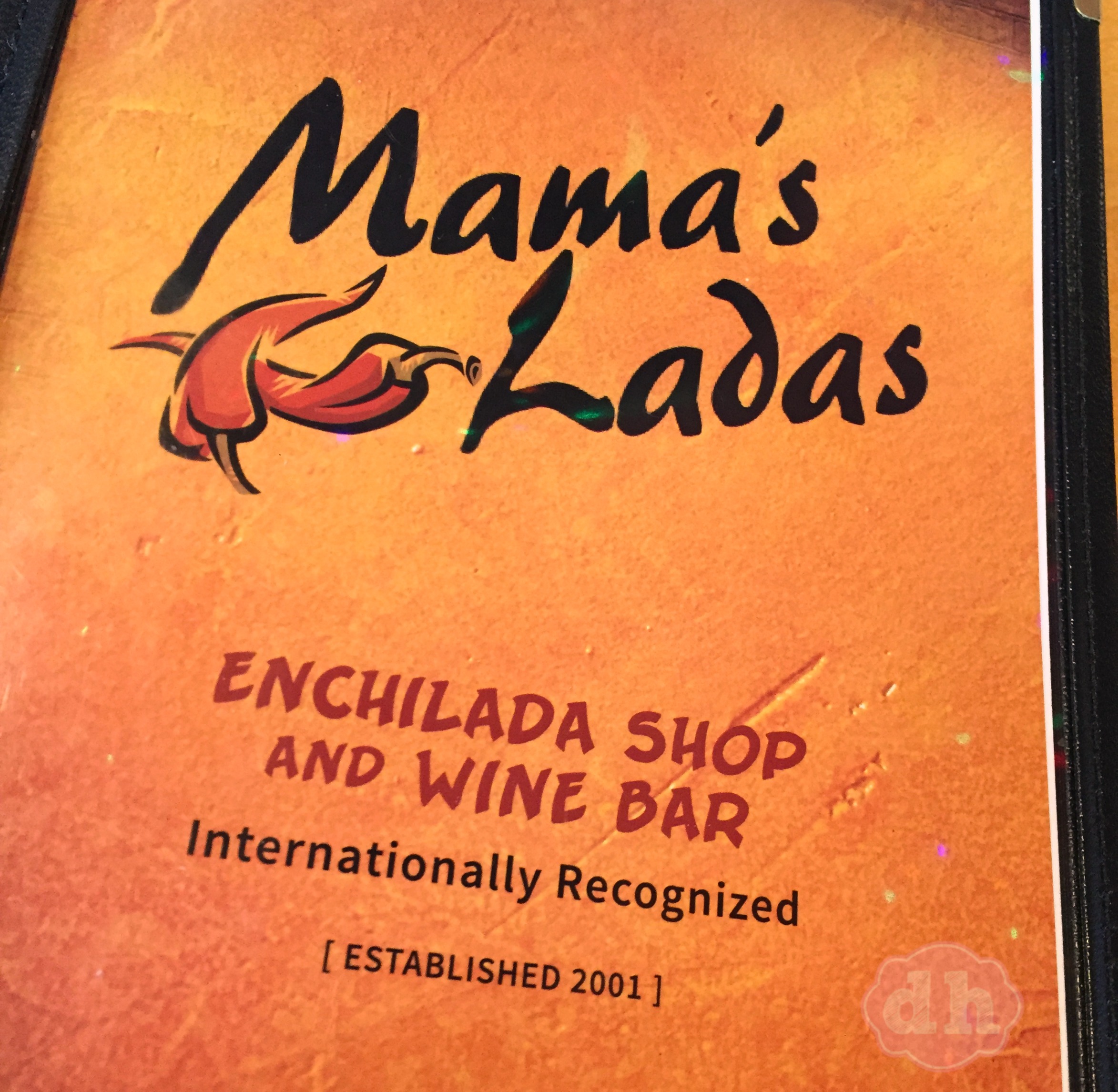 She also handed us a menu. I knew they were an Enchilada shop and wine bar, but I didn't realize that enchiladas were all you could order.
You have two choices – a full order (2 enchiladas) or half (1 enchilada) and if you want it to be beef or chicken.   We made our choices and enjoyed more of the salsa.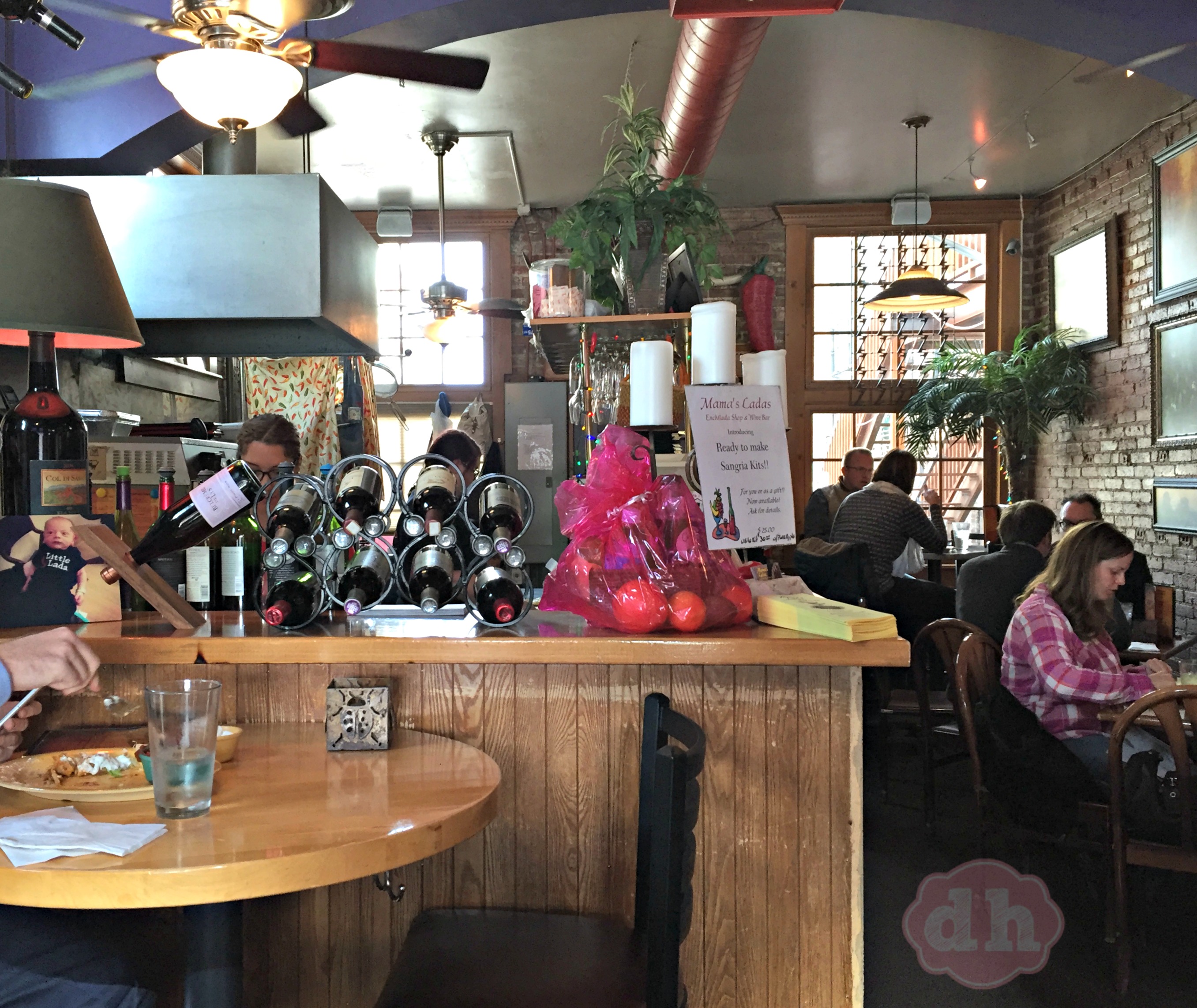 The restaurant utilized the small space for maximum seating. There was even a bar that wrapped around the front of the restaurant (it was behind me).  They moved quickly and it seemed that you could get in, eat, and get out pretty fast.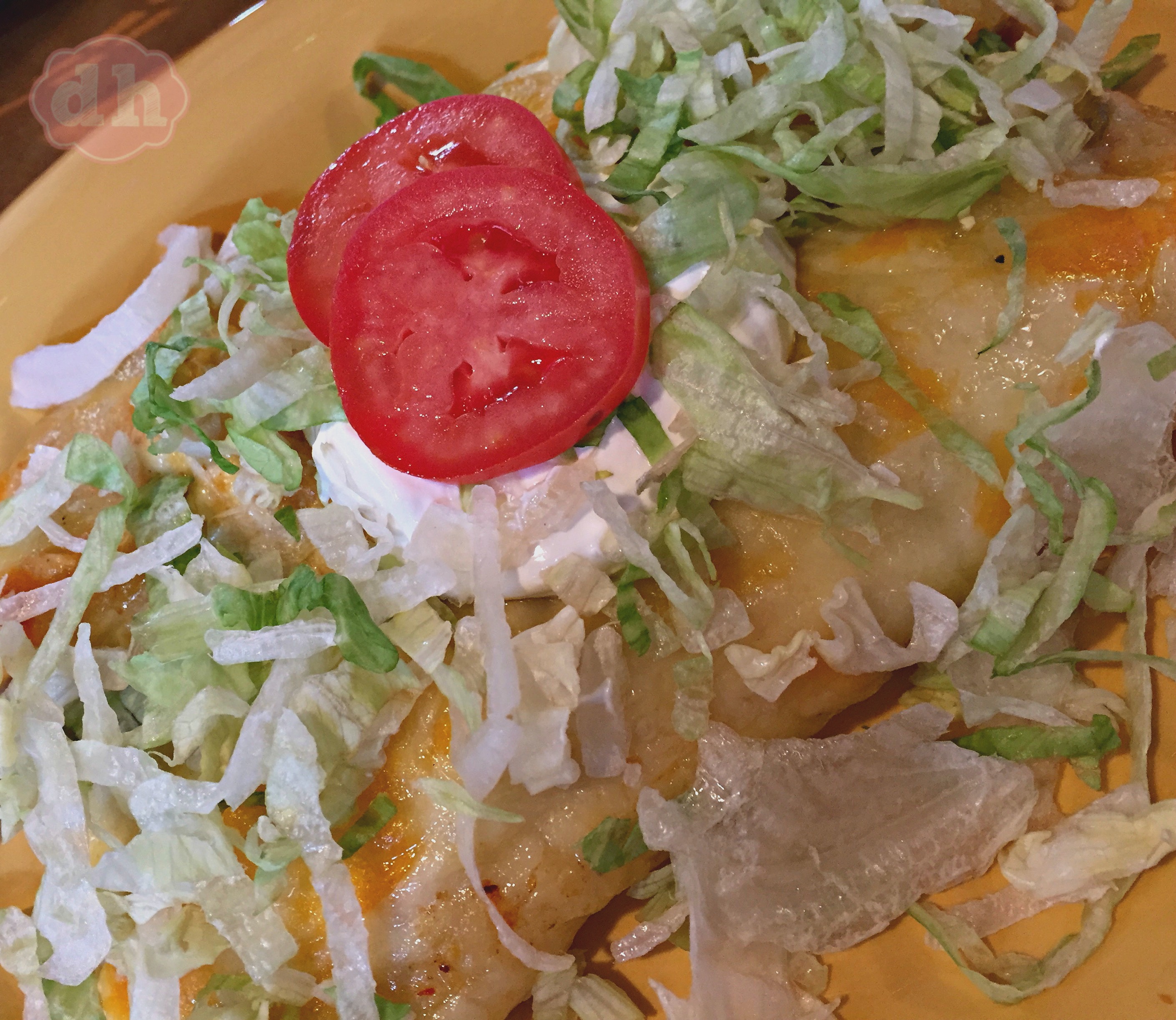 Finally our enchiladas arrived and they were amazing! I am so glad that I ordered the two enchiladas. They were perfect and I loved the sauce.  I was amazed at how packed they were.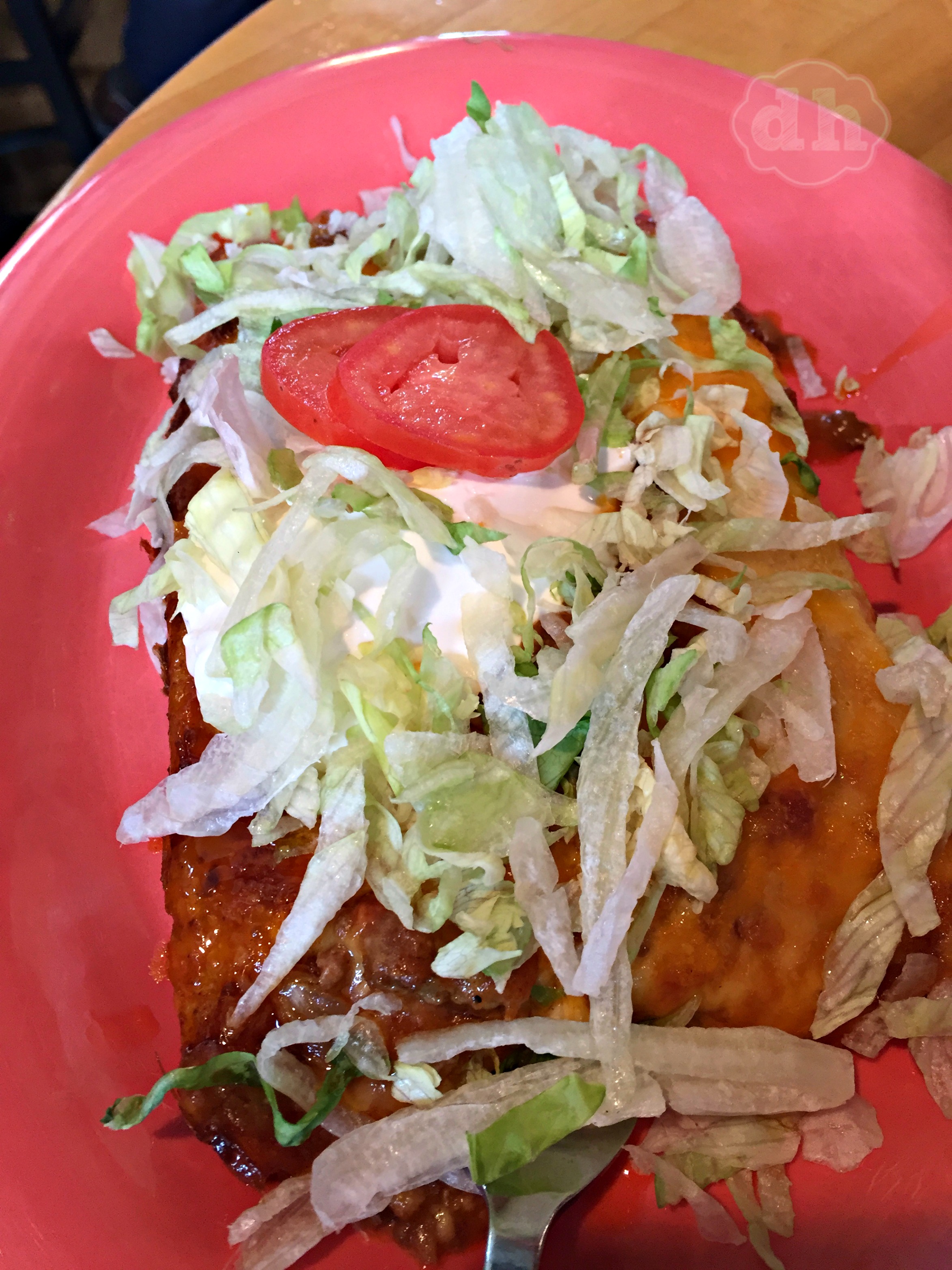 They also have a wine bar and you can purchase sangria gift baskets.  You can also grab their sangria recipe here.
Mama's Ladas was established in 2001 and has been serving up fresh homemade ladas, salsa, and sangria ever since.
If you're a fan of enchiladas you need to stop by Mama's Ladas. You won't regret it.
Have you ever been to a restaurant that only served one item?