The Lighthouses of Door County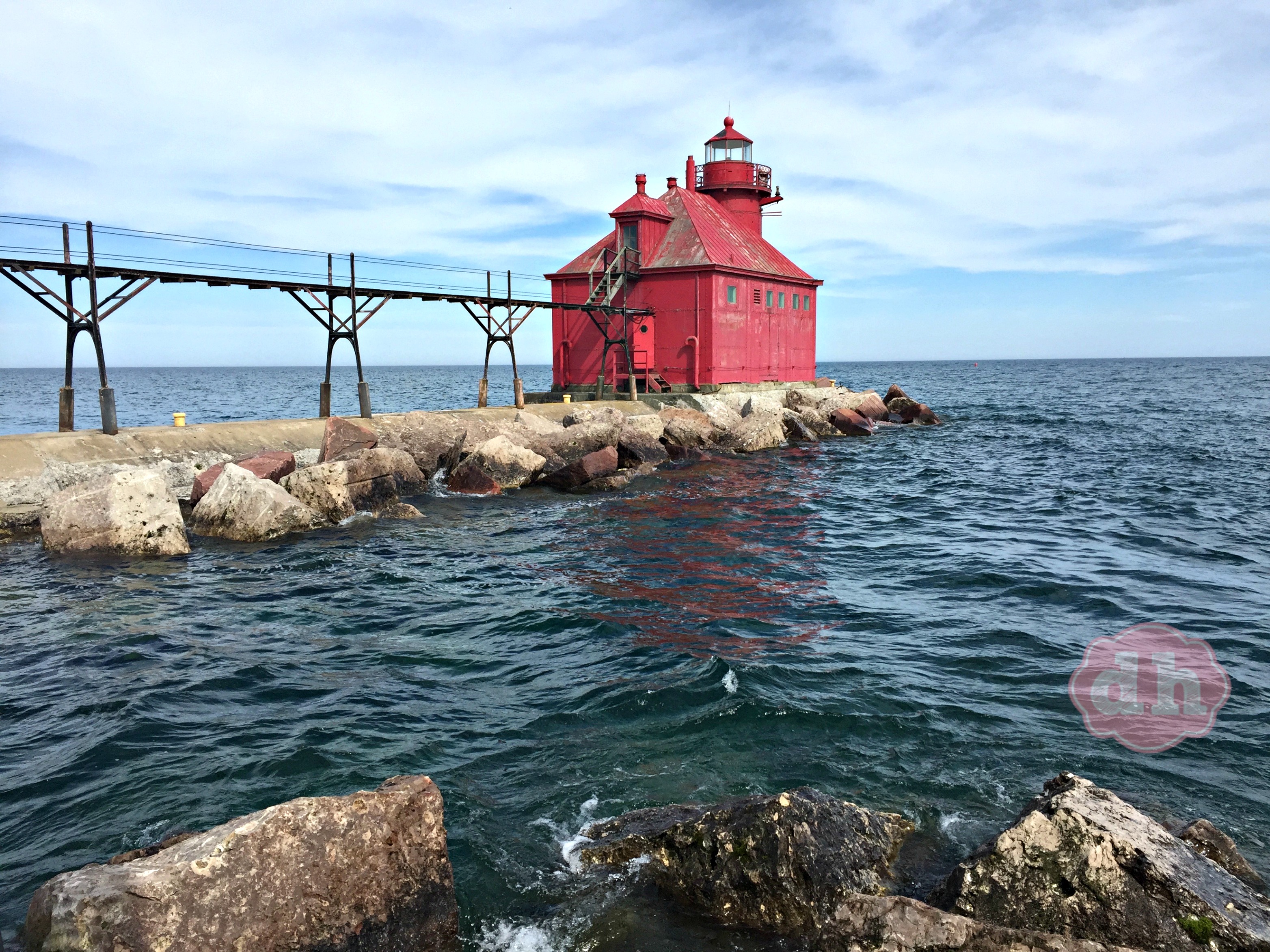 There's something so cool about lighthouses. I just love taking pics of them and if I can climb them it's an added bonus.  When I was in Door County, Wisconsin with some of my fellow North Iowa Bloggers we saw as many of the Light Houses I we could.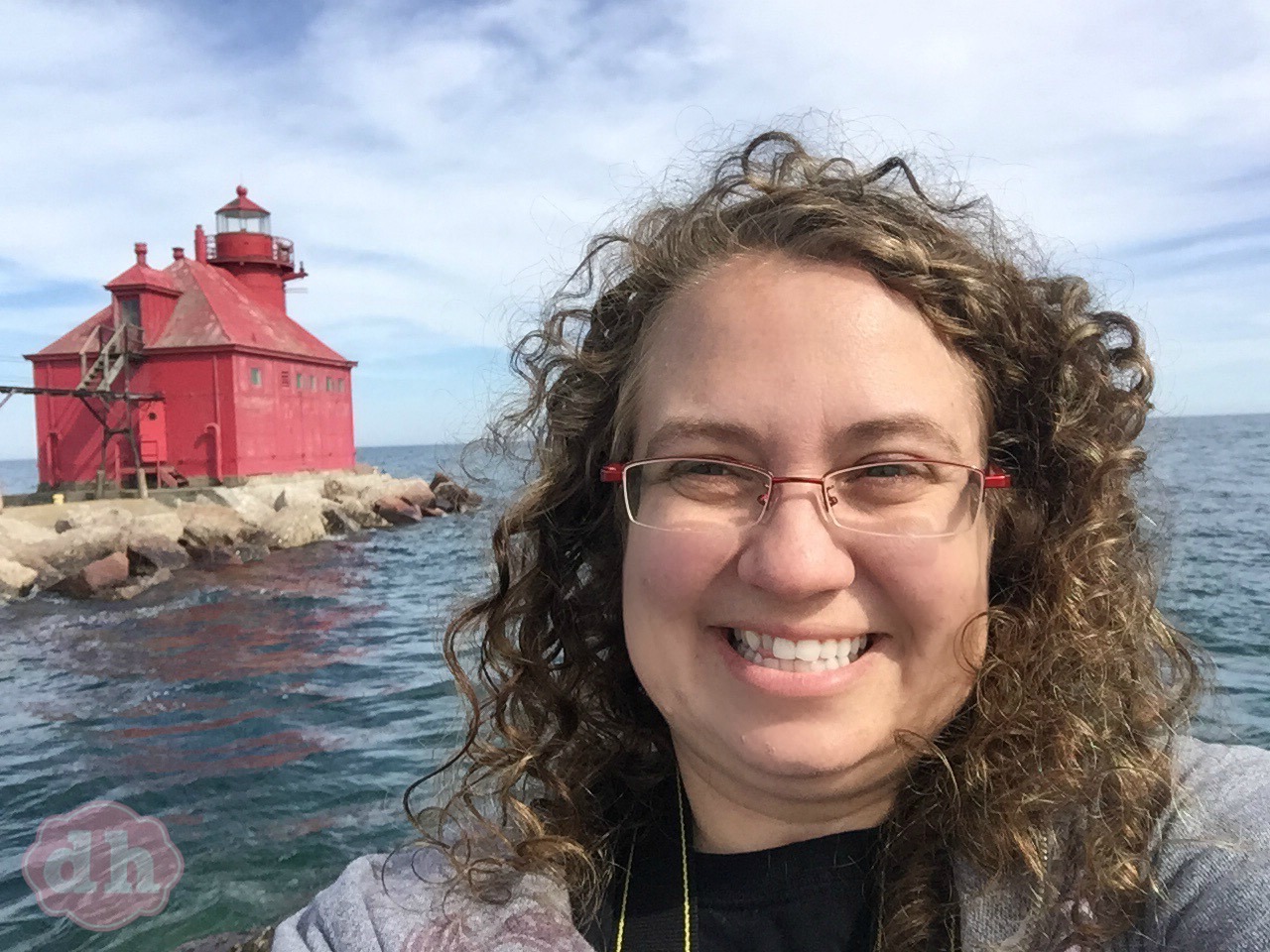 The first one we checked out was the Sturgeon Bay Ship Canal North Pierhead Light.  I loved the red color and it was gorgeous out in the lake.  We parked near the coast guard and were able to walk out closer to it.
This impressive red structure is located at the fully operational U.S. Coast Guard station on the Lake Michigan end of the Sturgeon Bay ship canal. The Pier Head navigation light was built in 1882, and the station was built with a tower light in 1899, renovated in 1903 and automated in 1972. The lower level break wall is the only section of the grounds that are open to the public.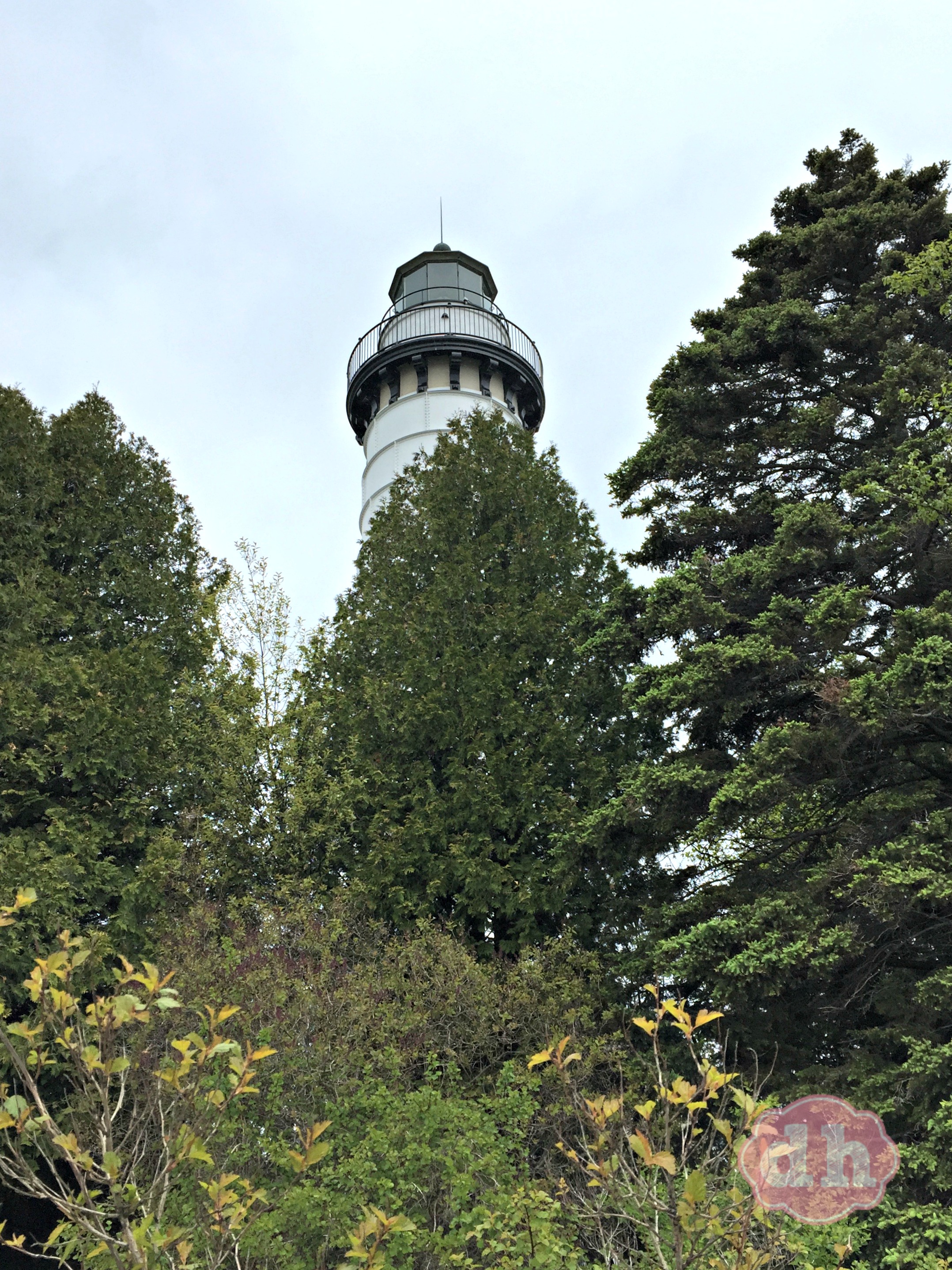 The Cana Island Lighthouse was fun because we could climb it.
We got to climb to the top.

The view was spectacular!
Cana Island Lighthouse
Located on the north end of Baileys Harbor off narrow and rustic Cana Island Road, this lighthouse is perhaps the most iconic and photographed of all Door County lighthouses. It was established in 1869 and automated in 1944. The island, accessed by walking across a stone causeway, is operated as a museum by the
Door County Maritime Museum and Lighthouse Preservation Society
.
This lighthouse, located on the northwest corner of Chambers Island, is only accessible by boat. It was established in 1858 and automated in 1961.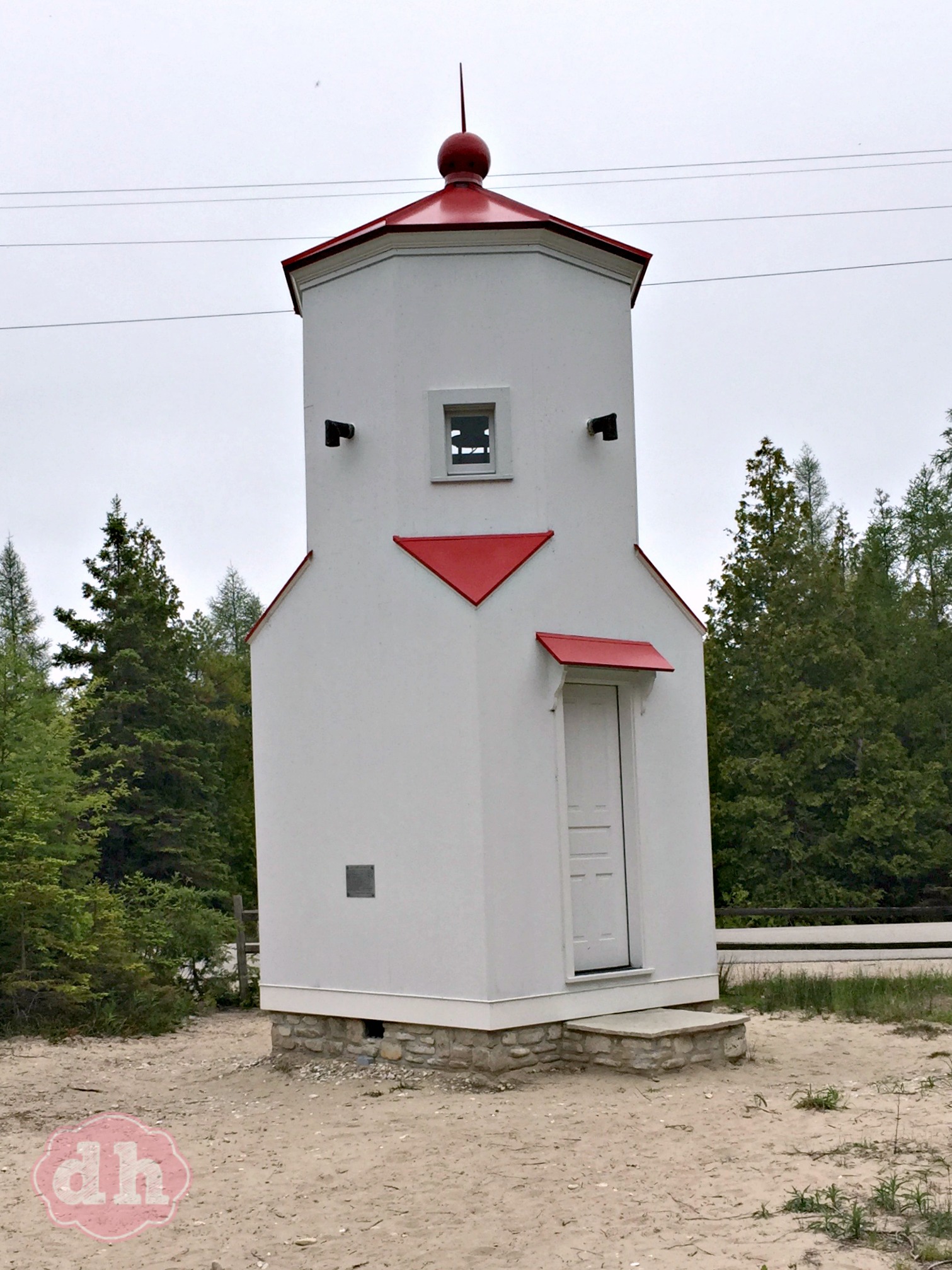 We also checked out the 
Baileys Harbor Range Lights
.  I found it interesting that these were considered lighthouses because they helped ships know they were in safe waters.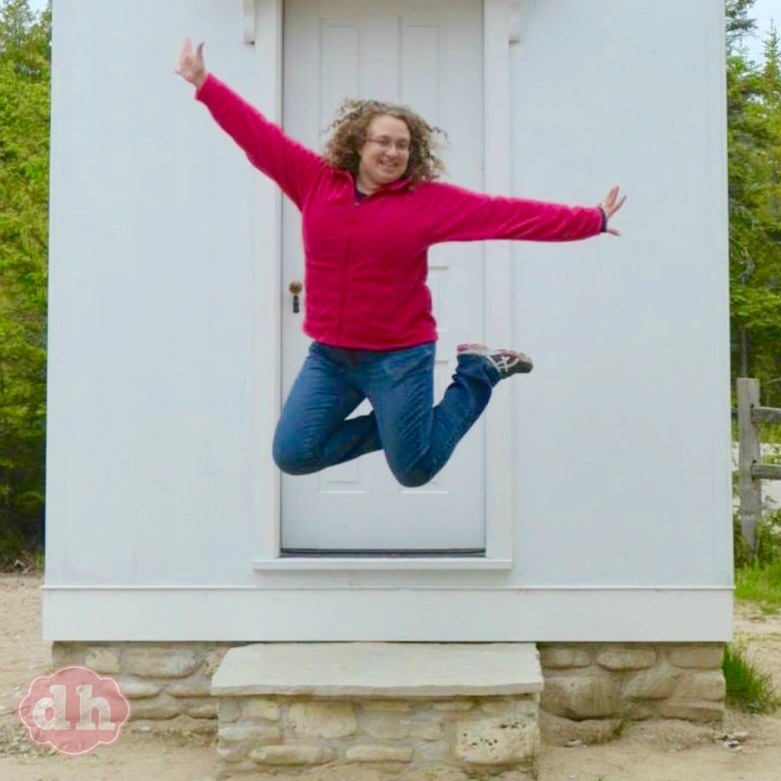 I had to take my obligatory jump shot 😉
These range lights were used for 100 years, between 1869 and 1969, and automated in 1923, to safely navigate boats into Baileys Harbor. When the upper and lower lights were parallel to each other, sailors know they were in safe water. The lights were removed from service in 1969 and replaced with a directional light atop a 31-foot tower on the shore. In 1993, the Ridges Sanctuary restored both range lights. The grounds of the range light structures are open to the public, but the structures themselves are not.
We didn't get to see all of the light houses, but I found out they do a
Lighthouse Festival
 that I'd definitely love to check out!
Where's your favorite lighthouse?