The Columbia Restaurant
A Florida tradition since 1905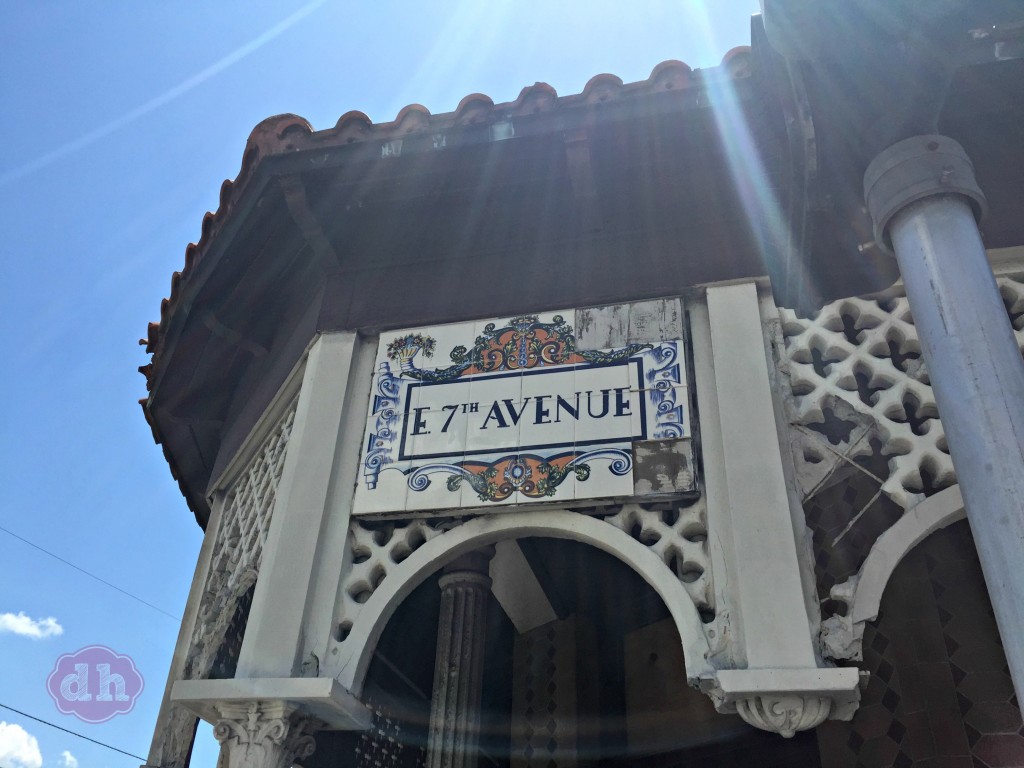 Good food and friends is a great combination.  My college roomie, Nadia, got married last week and I was so excited to join her in Tampa for the celebration.  In college we could walk to Channelside or take the trolley to historic Ybor City. Her wedding would be in Ybor city so the day before we ate lunch at the Columbia Restaurant in Ybor.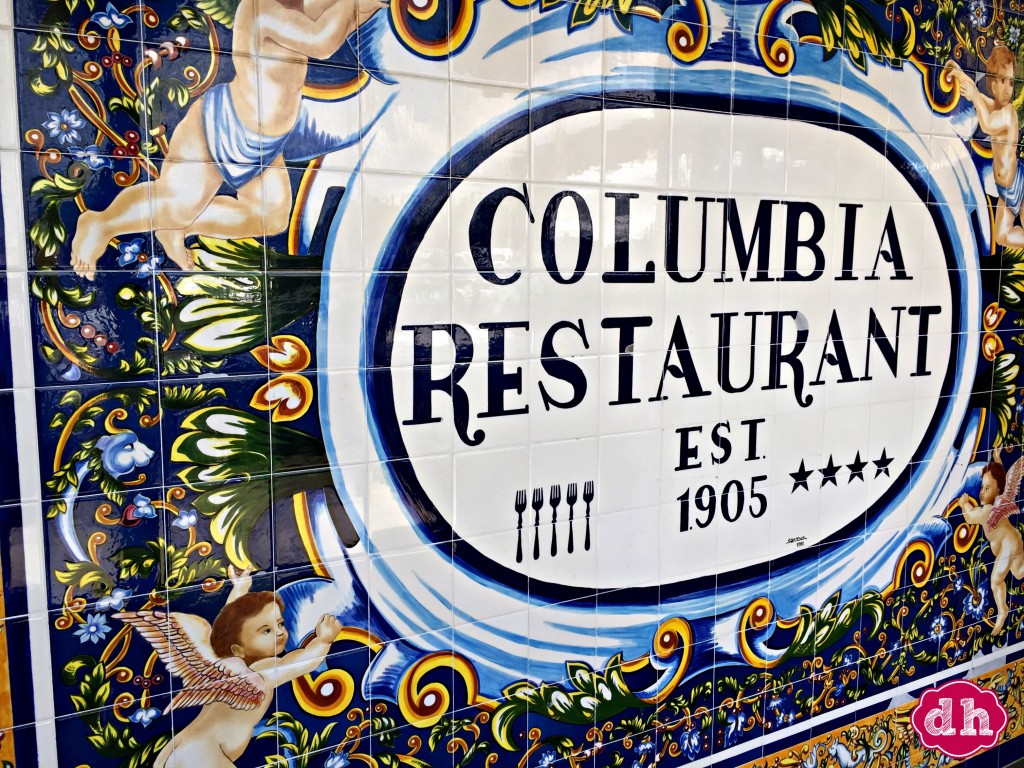 Founded in 1905 by Cuban immigrant Casimiro Hernandez, Sr., the Columbia Restaurant is Florida's oldest restaurant, and the largest Spanish restaurant in the world.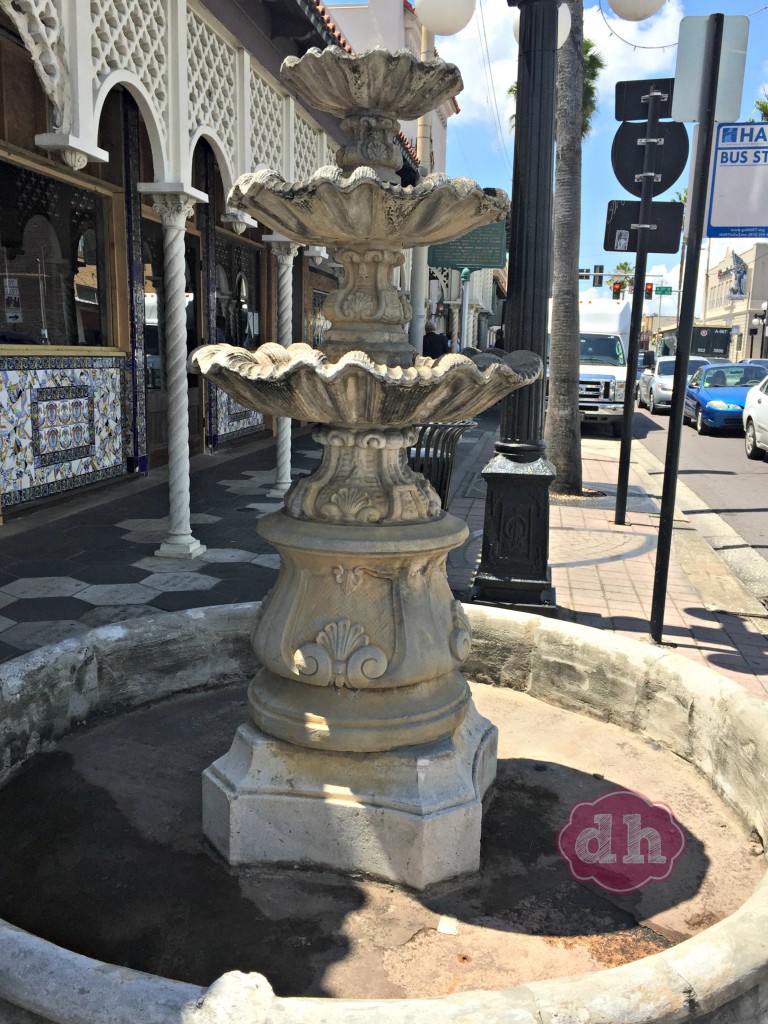 It began in Tampa's Ybor City, (pronounced EE-bore) as a small 60-seat corner café known for its Cuban coffee and authentic Cuban sandwiches, frequented by the local cigar workers. Casimiro Sr. took over the restaurant next door in 1919 and converted it into an additional dining room. His son, Casimiro Jr. also joined the business. Following the death of Casimiro Sr. in 1930, Casimiro Jr. took over ownership and operation of the restaurant.
People can purchase stones that are in the sidewalk in front of the restaurant.  It was fun to read them all – there were even marriage proposals!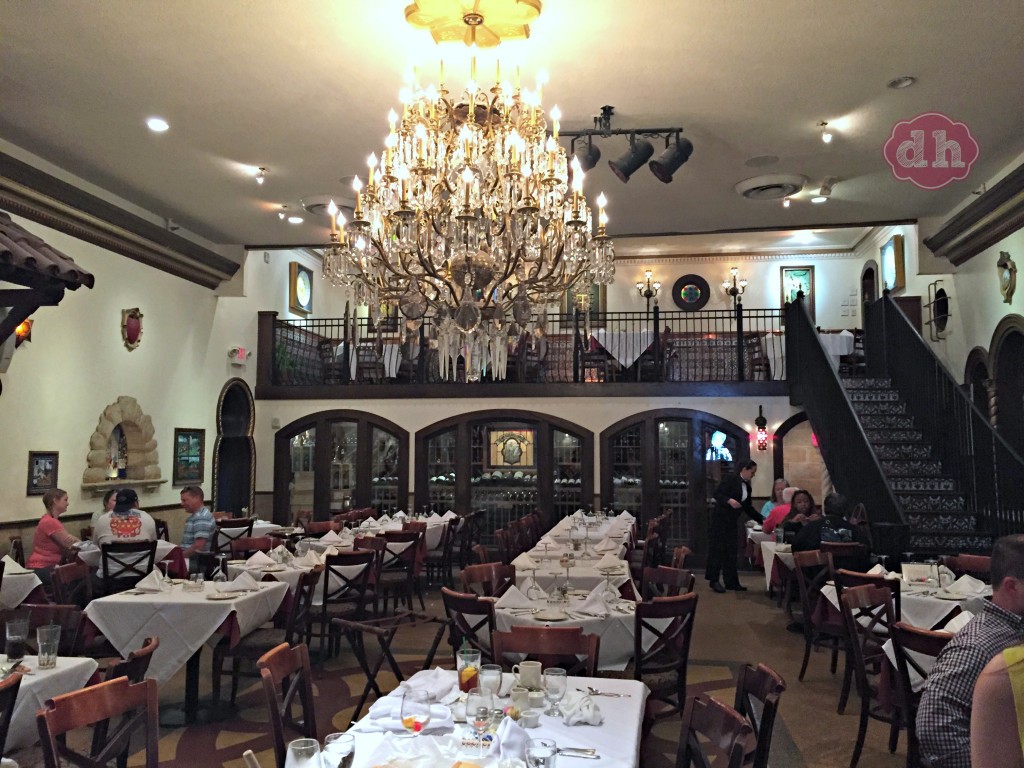 The inside is beautiful and there was detail in everything.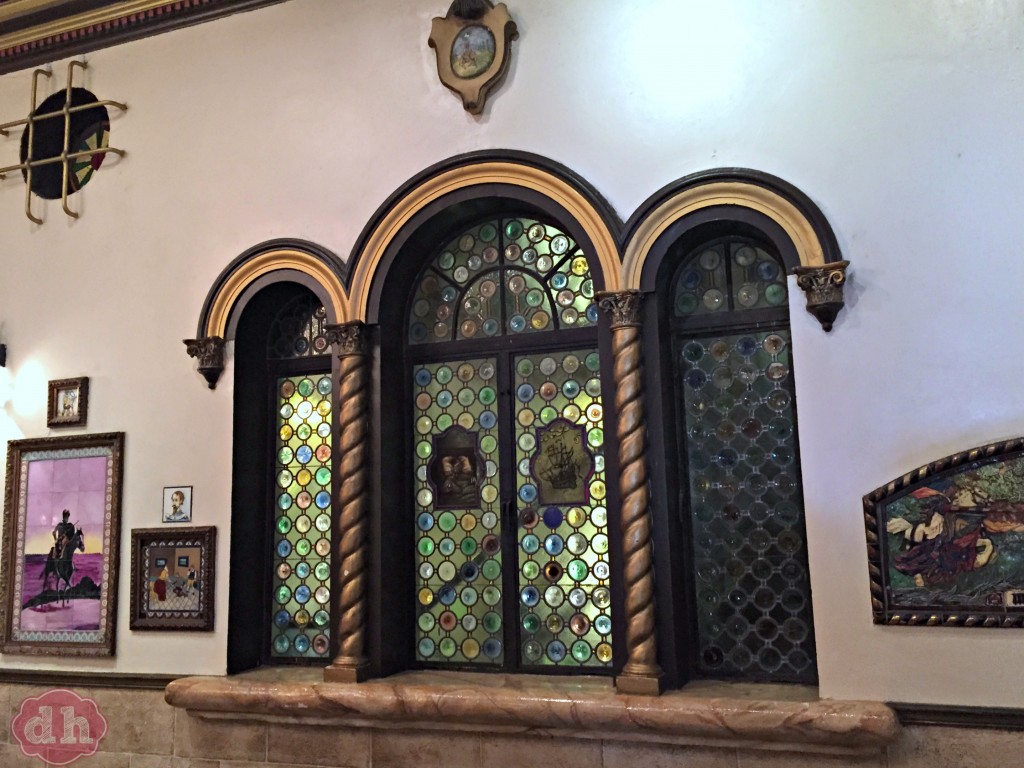 There was so much to take in.
But the best part was the food!  I love living in the midwest, but sure have missed a good Cuban.  When I saw it on the menu I knew  I had to order it.
The Original Cuban Sandwich A Tampa treasure! The "Mixto," as it was known in the beginning, was created in the 1890's for the cigar workers as they walked to and from work. The sandwiches underwent changes as immigrants from different countries came to Ybor City. The City of Tampa was like the sandwich, a mixture of cultures and food. The Spanish brought the fine ham, the Sicilians the Genoa salami, the Cubans the mojo-marinated roast pork, the Germans and Jews the Swiss cheese, pickle and mustard. Put it all together between sliced, freshly baked Tampa Cuban bread from La Segunda Central Bakery and life is great. Today we are using the original 1915 recipe of Casimiro Hernandez, Sr., with the same proportions of meat and each ingredient layed on top of one another, placed on Cuban bread brushed with butter on top and pressed to a crispy finish.
The sandwich did not disappoint. It was delicious!  We had a huge group with us and everyone loved what they ordered.  If you're ever in the area, the Columbia is a must!
What's your favorite Spanish food?
Connect with them: