The Best BBQ in St Charles – Hendricks BBQ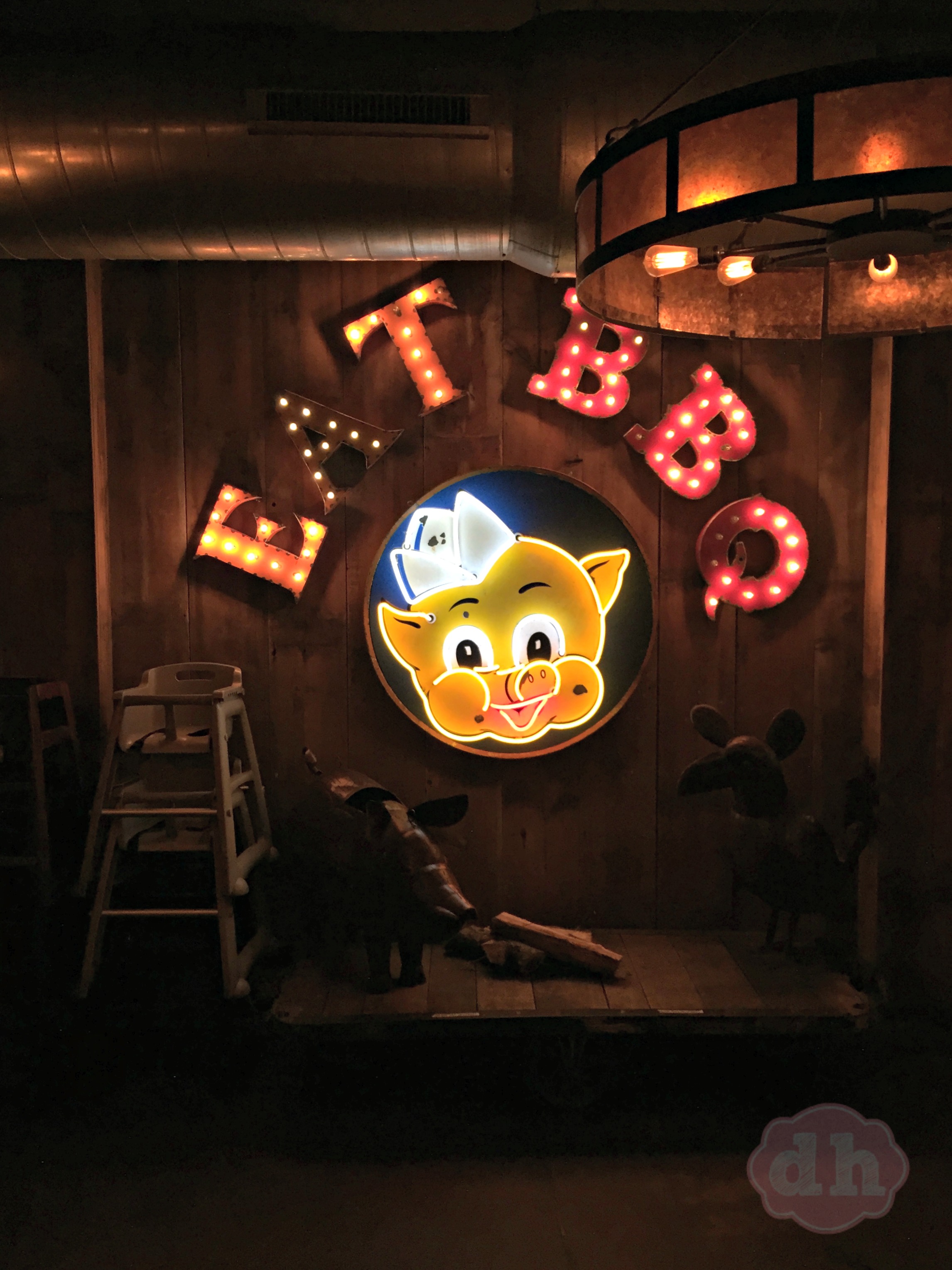 When I was little there was a local bbq joint that gave out free meals on your birthday with a purchase of another meal. My grandma took me there every year on my birthday and we ordered ribs. I'm a sucker for good bbq and I always have to order the ribs.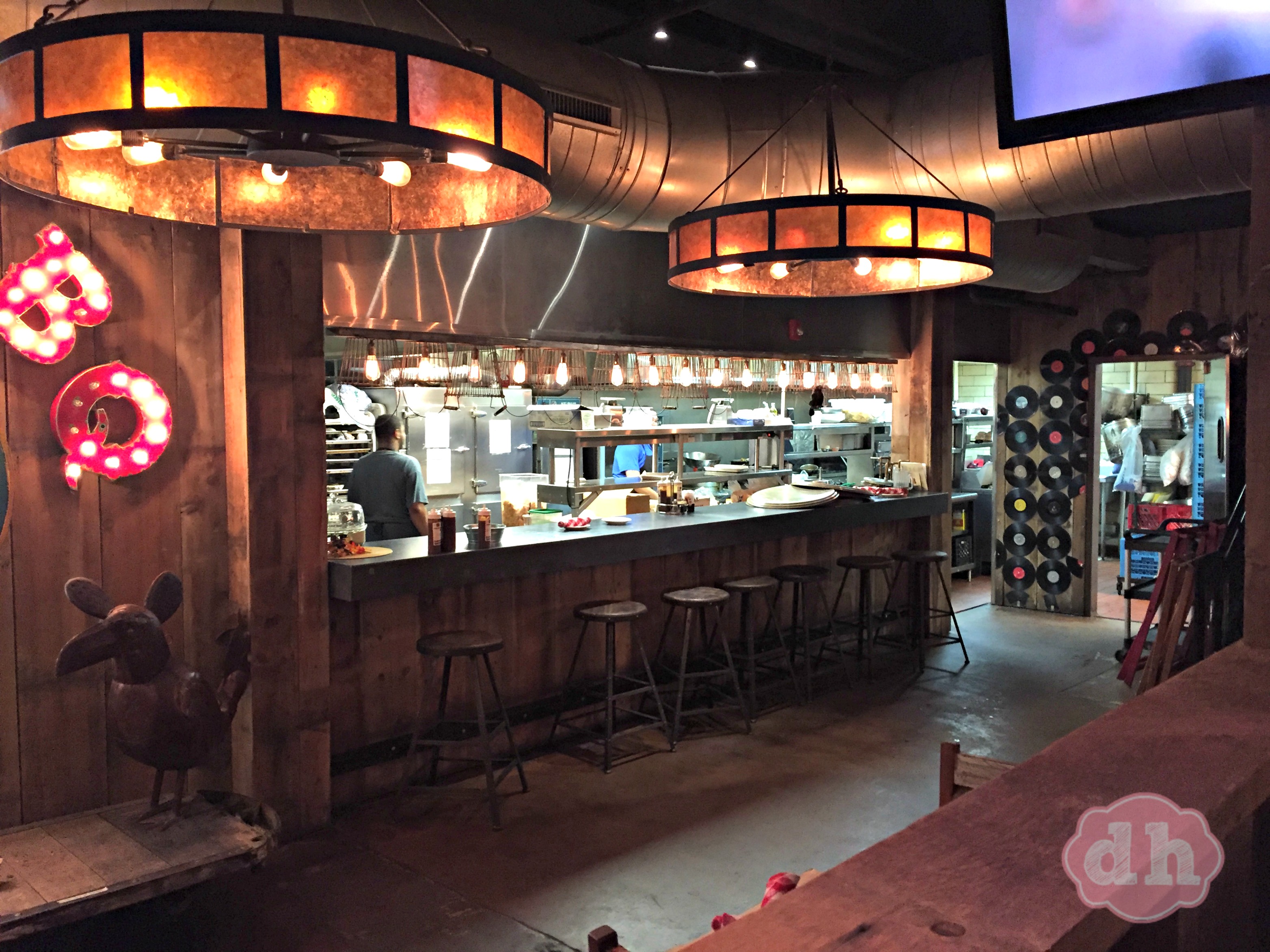 When we were in St Charles, MO we checked out Hendricks BBQ.  It had an eclectic decor with lots of piggy art. Every where I turned something caught my eye.  I loved the feel and the vibe of the place.
They served our waters in mason jars and we had red and white checked napkins.  The best part of the whole place though was the food!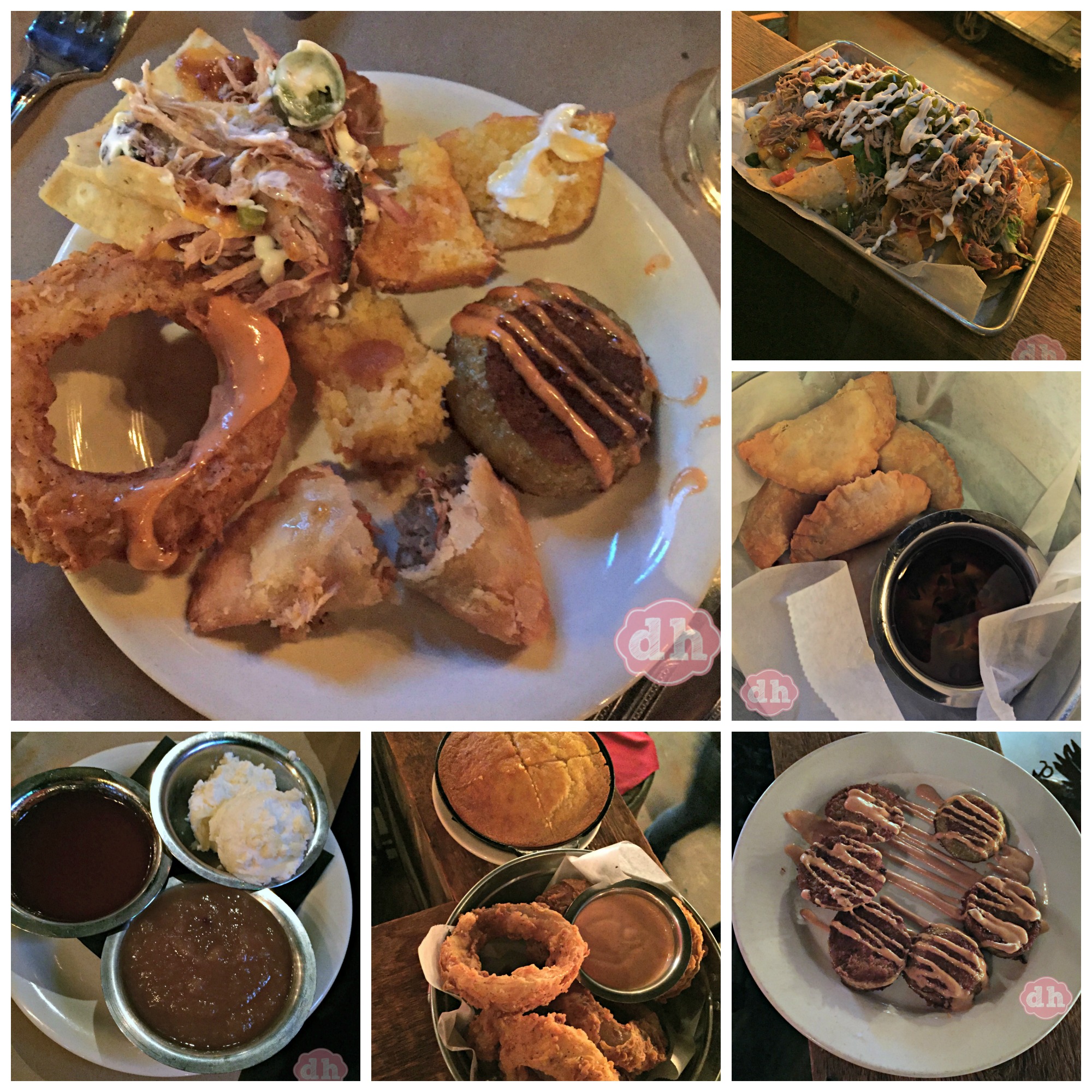 We had so many amazing appetizers. Both the fried green tomatoes and the onions ring were my second favorites.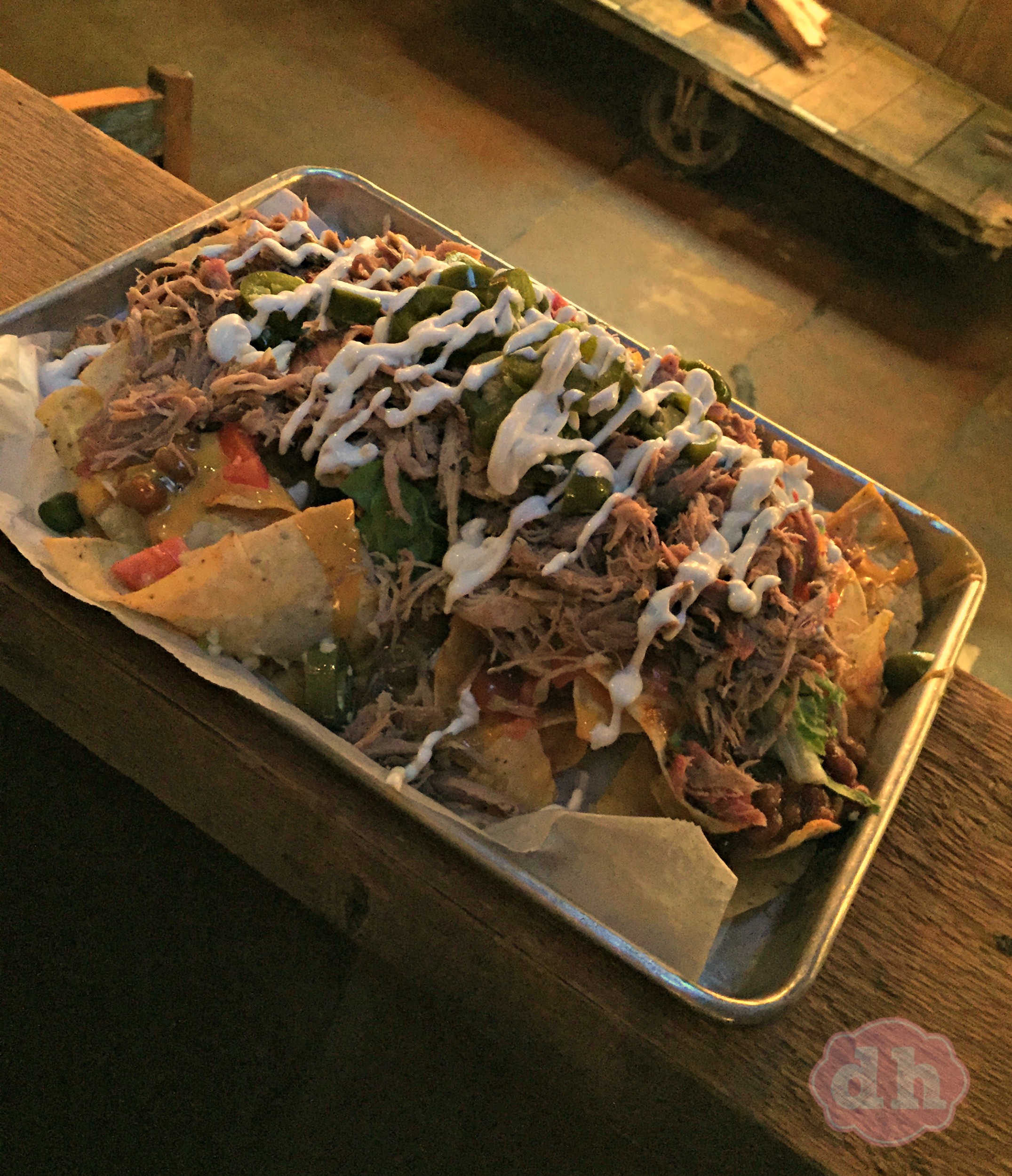 My favorite appetizer had to be the pork nachos! They were amazing and totally could have been a meal. In fact I may have returned the following evening and ordered these again 😉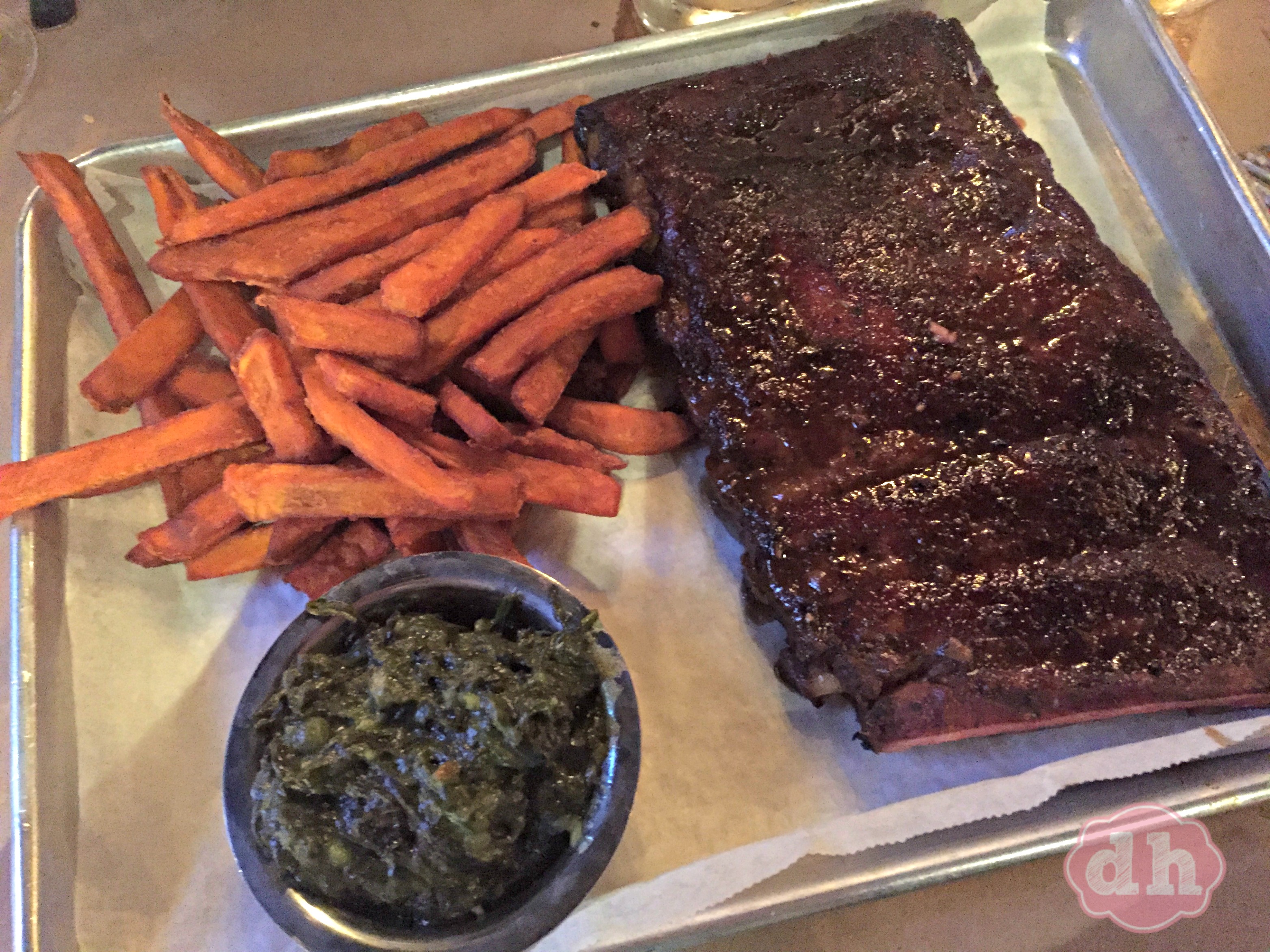 And of course I had to order the ribs! 🙂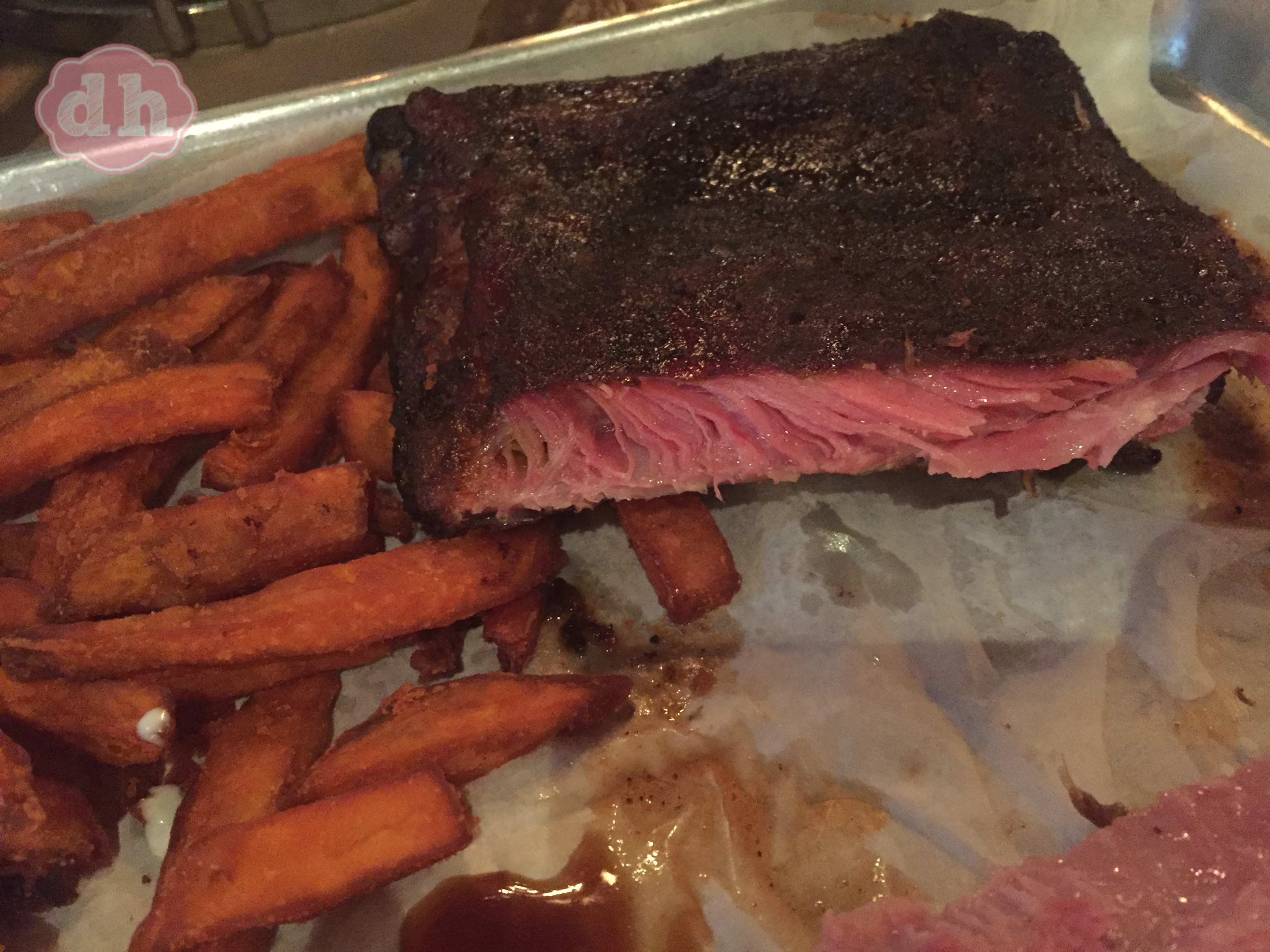 They did not disappoint.  They were so tasty and moist. The seasoning was perfect and the sweet potato fries were probably the best sweet potato fries I ever had!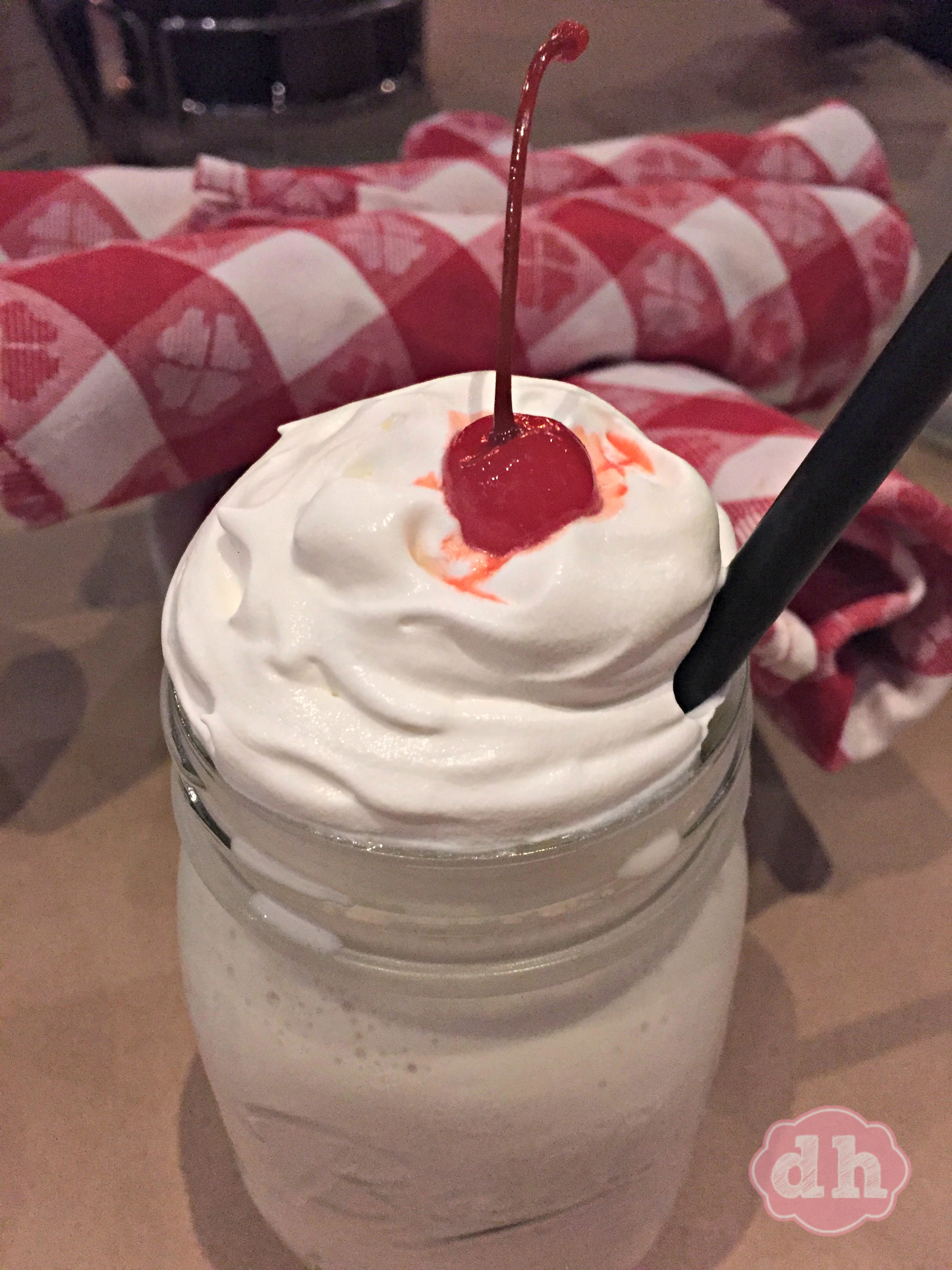 I didn't think I could eat one bite more until they brought me my dessert. The peanut butter & jelly shake with bananas was so good!
If you're looking for fabulous food in a great atmosphere check out Hendricks BBQ!
Connect with them: