Thanksgiving Day Get Away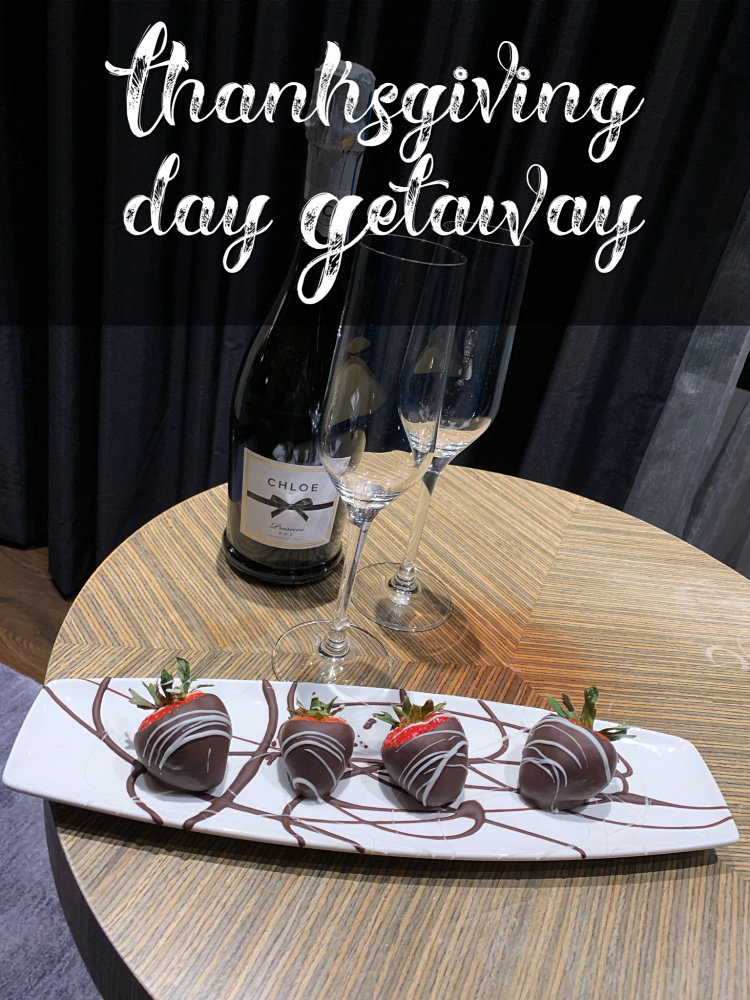 Holidays are usually filled with lots of prep, family and friends, and a lot of clean up.  We decided to do all of that differently this year. I love spending time with family and friends, but our closest family members are a 3 hour drive away. We could stay home, just the two of us, and I could make a big spread and then clean up afterwards. But, I'd rather not.
That's why this past Thanksgiving we did a Thanksgiving Getaway and it was the start of what I hope becomes a beautiful tradition.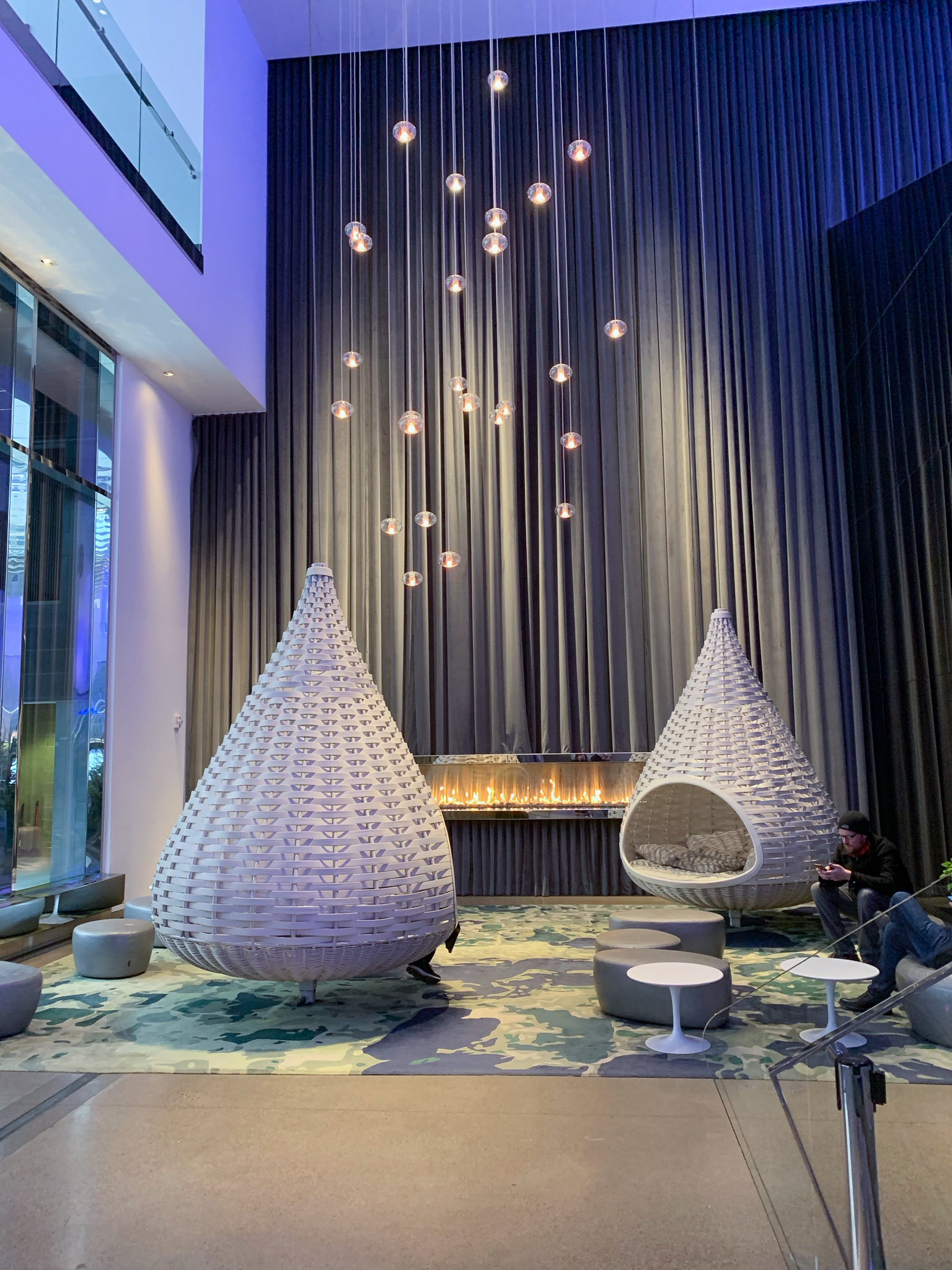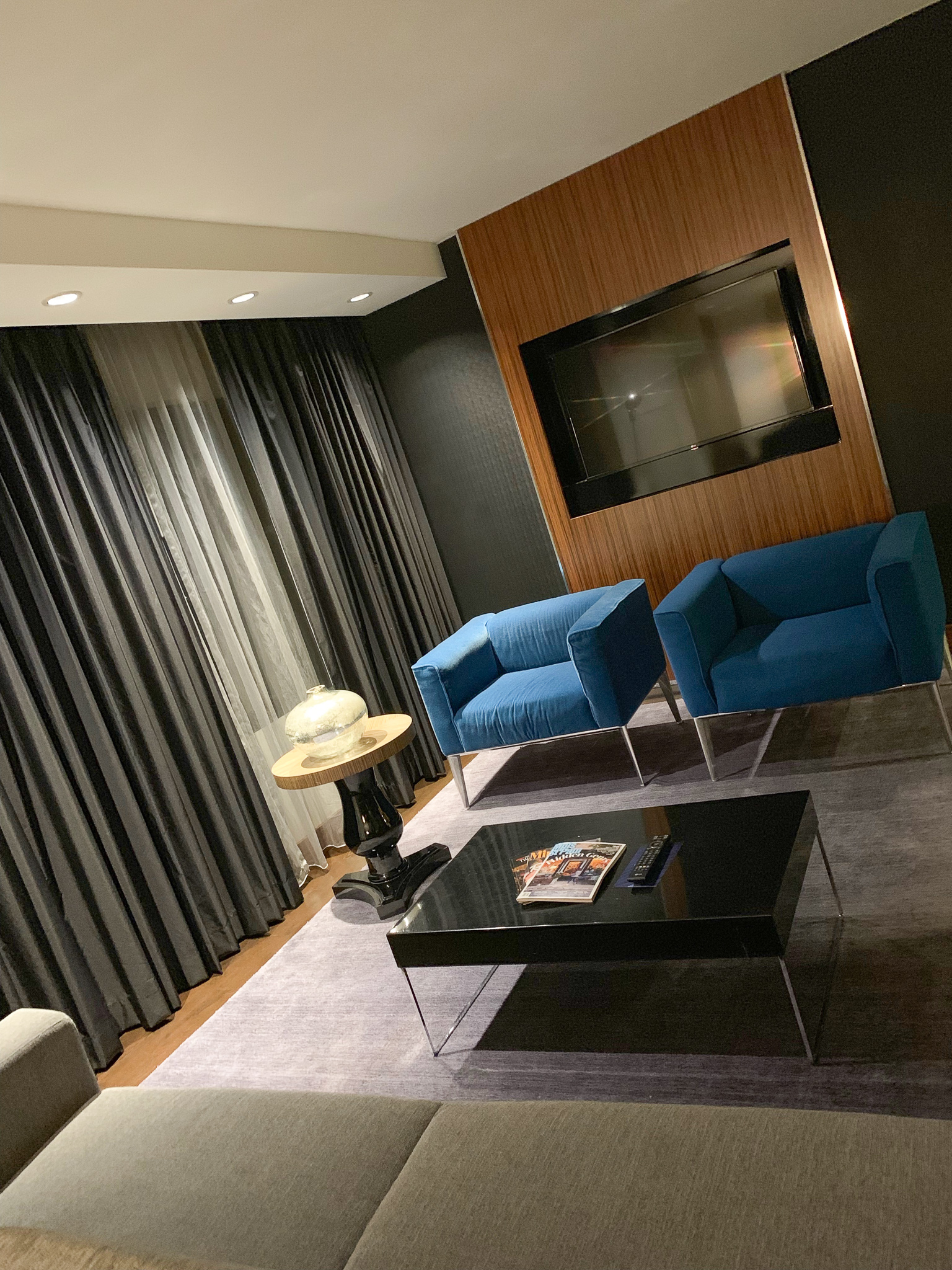 We headed out after work on Wednesday afternoon and checked into the gorgeous Radisson Blu.  The hotel is beautiful and the staff was delightful. We headed up to the 10th floor and were welcomed to a gorgeous suite! I loved all the space.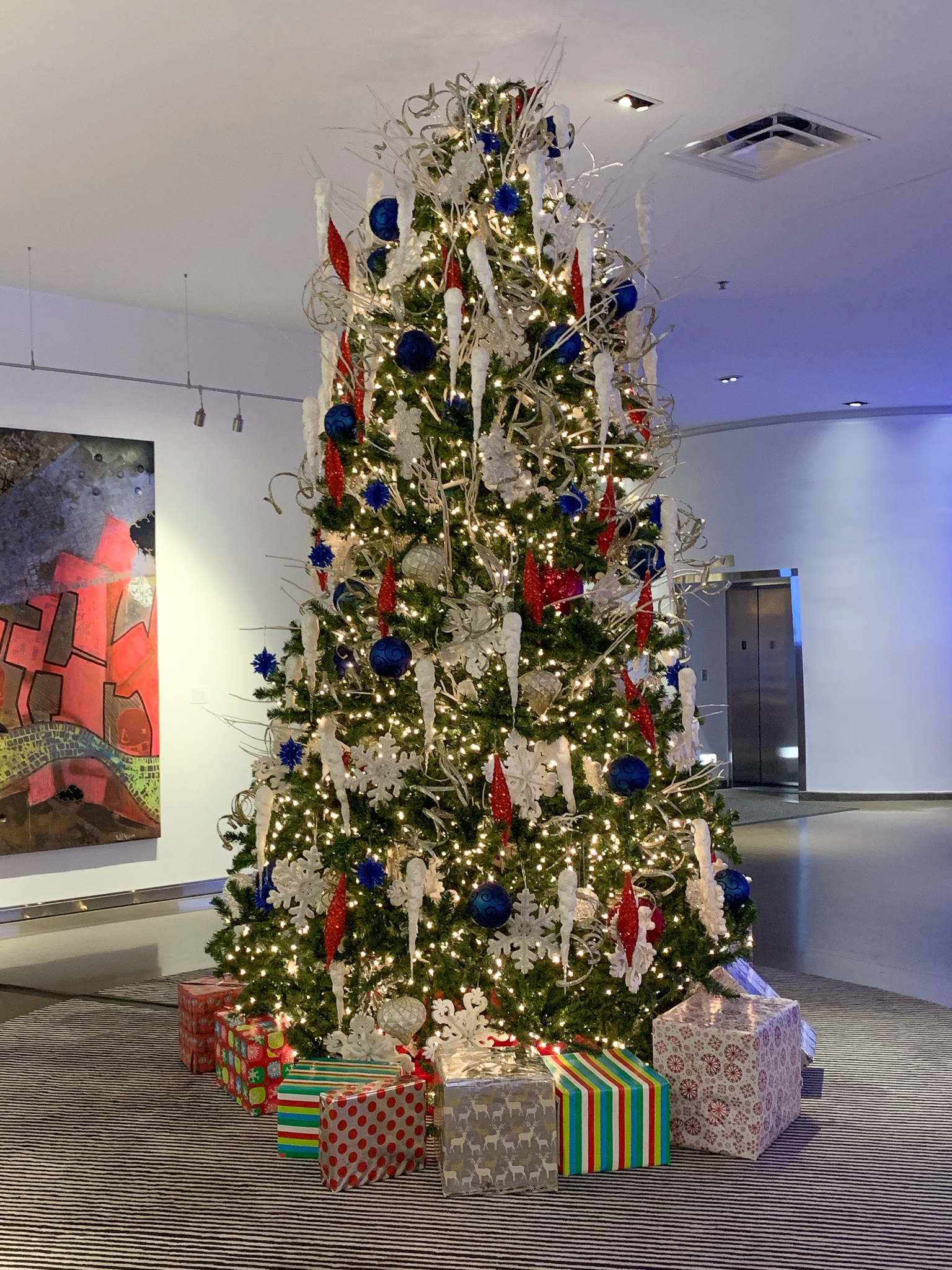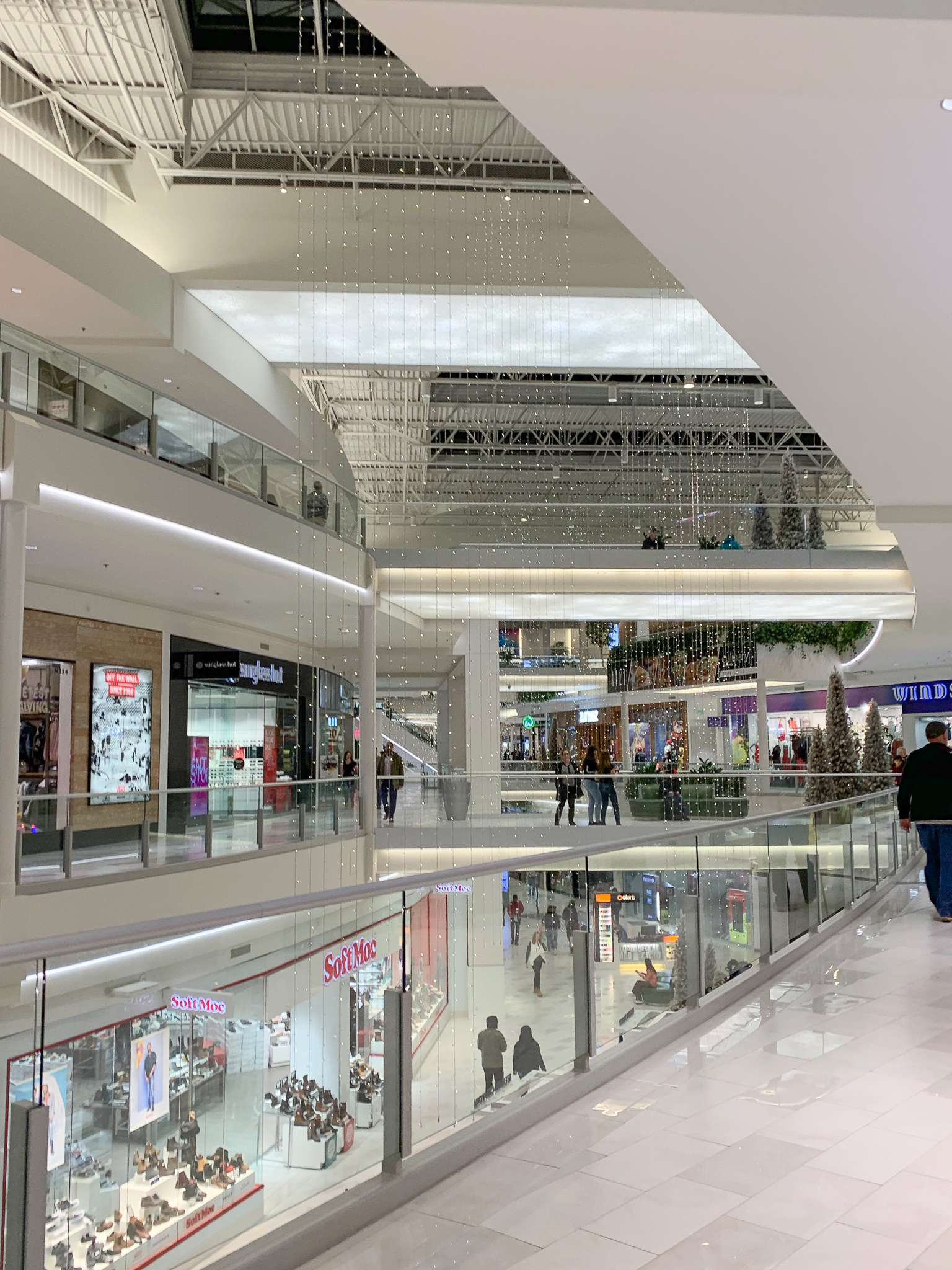 The hotel is attached is to the Mall of America which made it really convenient to go shopping and grab dinner. I just love how everything is decorated for the Christmas season.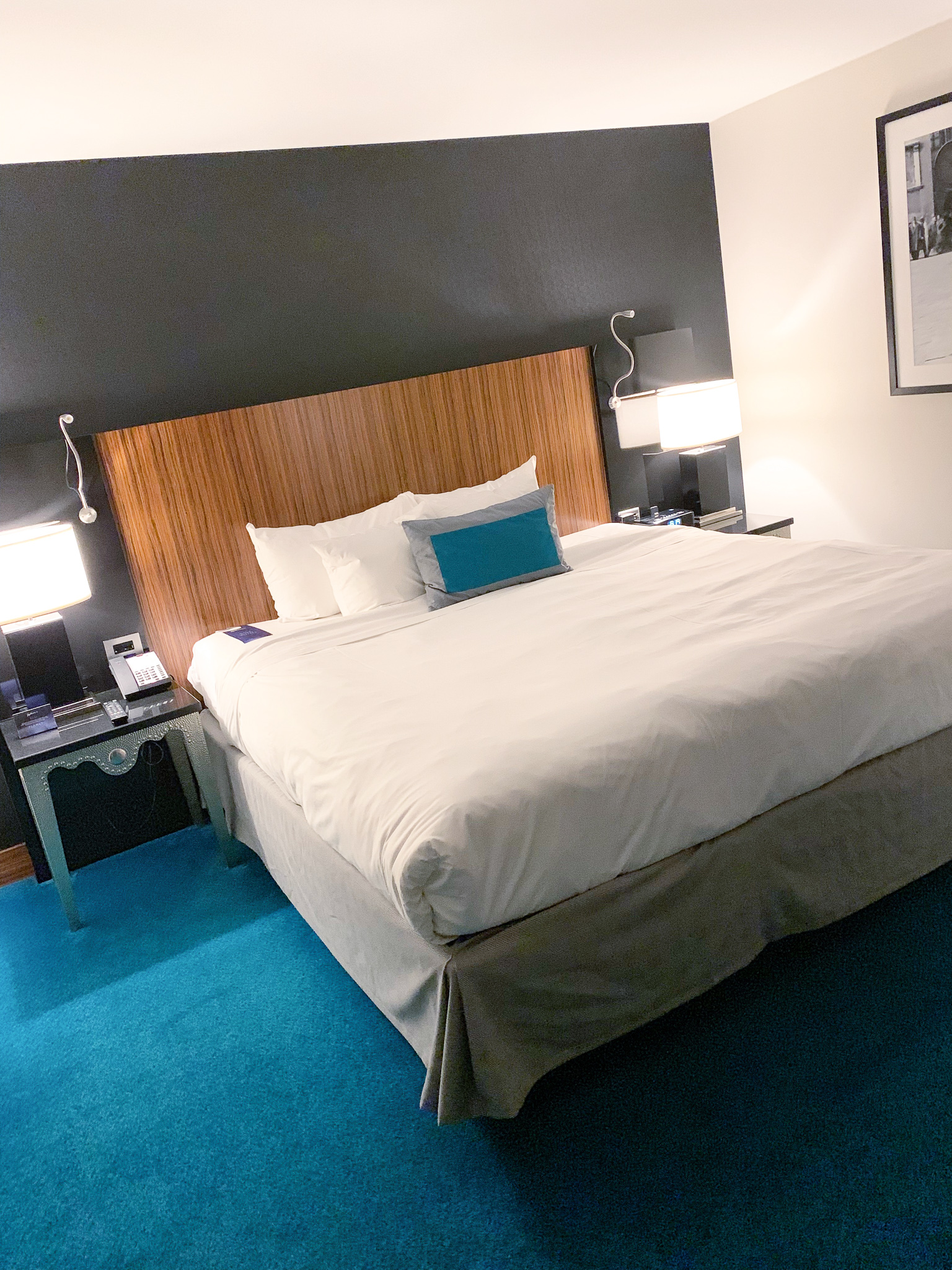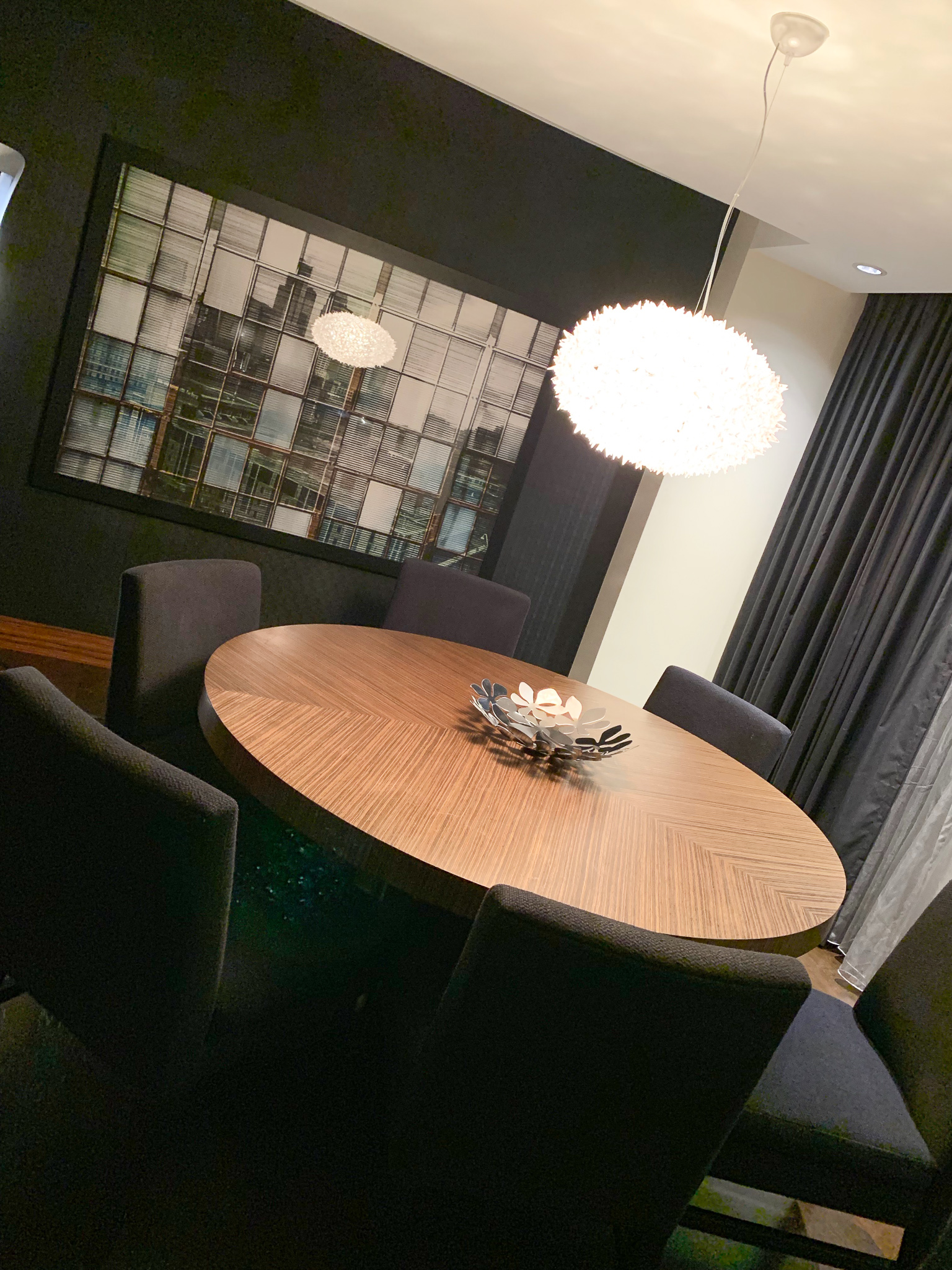 When we returned I was able to head to bed before my husband and he could stay in the other room working on his computer with out keeping me up.
The bed was so comfortable. I actually slept in which is very rare.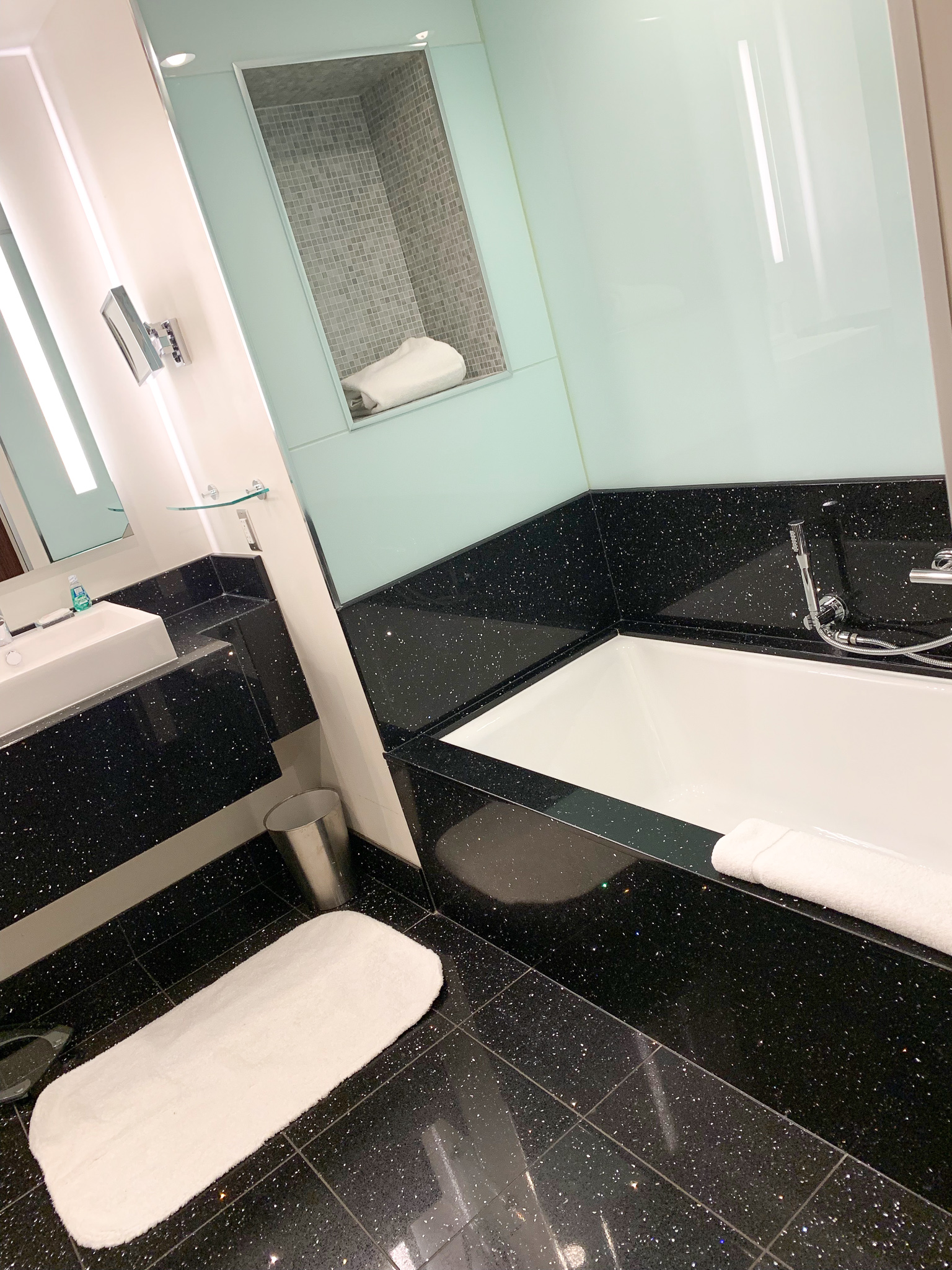 I loved how modern and sparkly the bathroom was. You could choose between a soak in the tub or taking a shower. We didn't want to head out, but we had more to our Thanksgiving Day Getaway.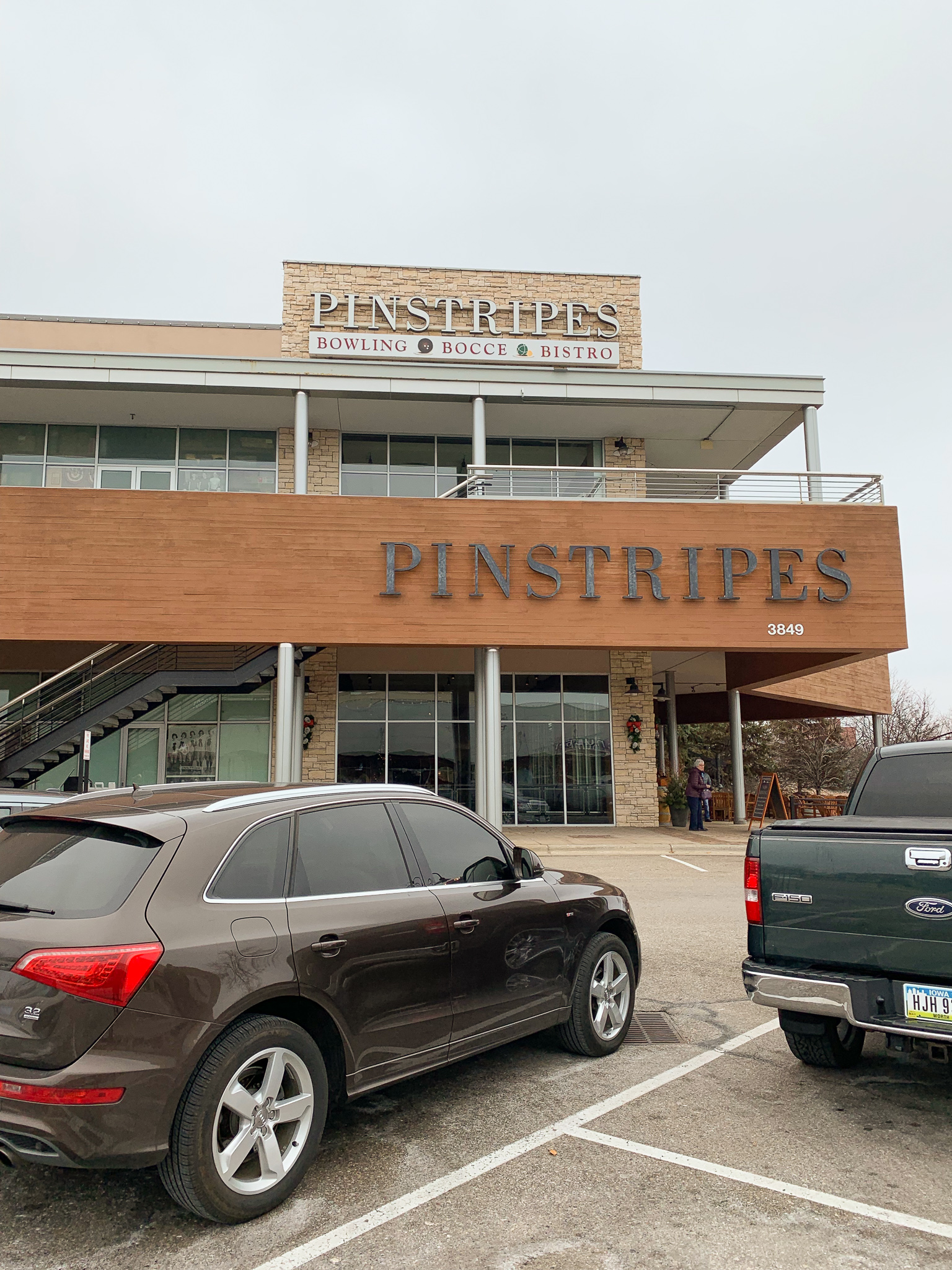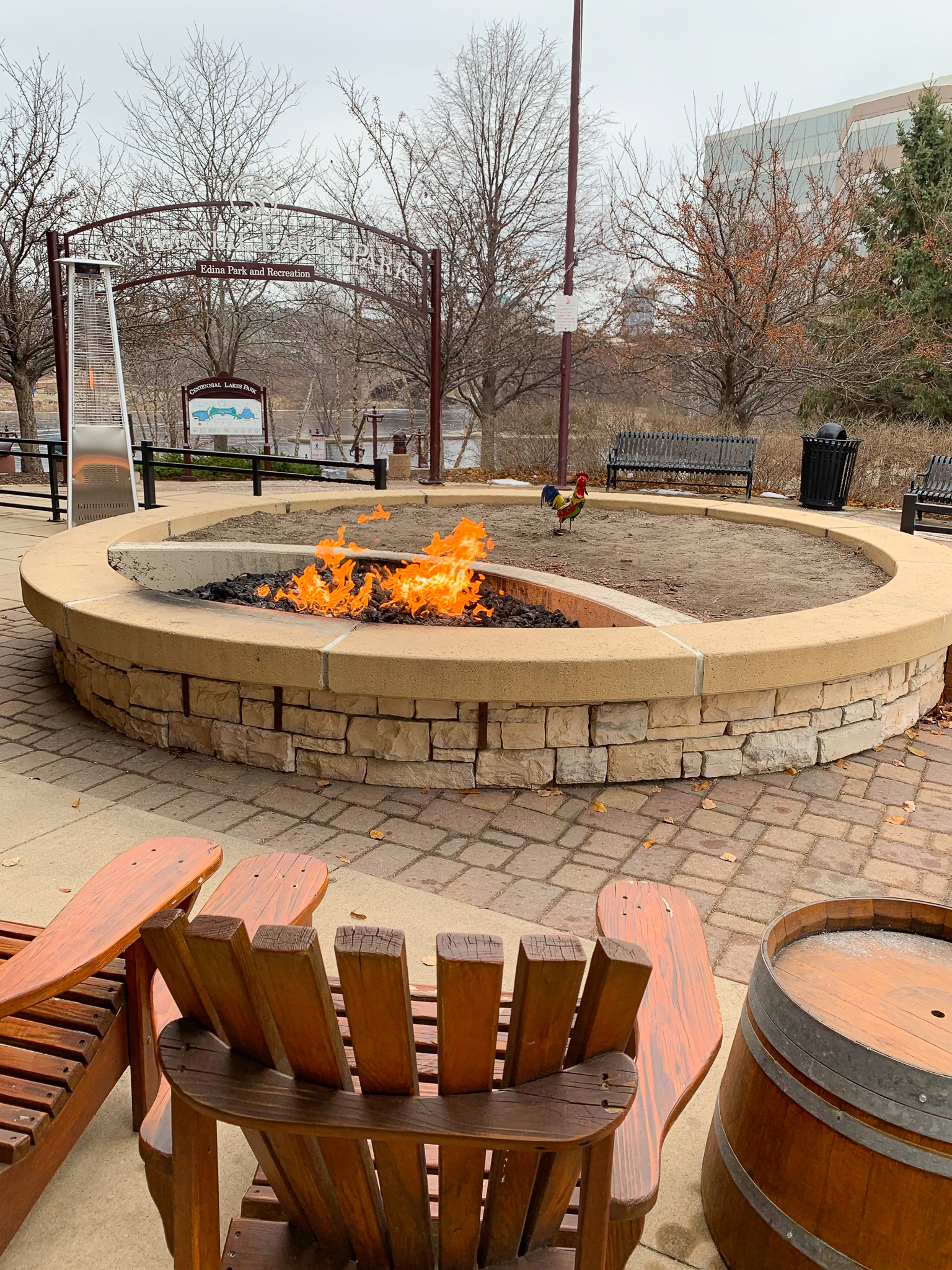 We drove a short drive to Pinstripes for our Thanksgiving Meal.  I love their fire pit, but it was entirely too cold to eat outside so we headed in to the warm indoors. We started with breadsticks and pesto. The pesto was so good! I made sure to dunk every bite into it.  We had stuffed mushrooms as an appetizer and they were also amazing. In fact everything we had was so good!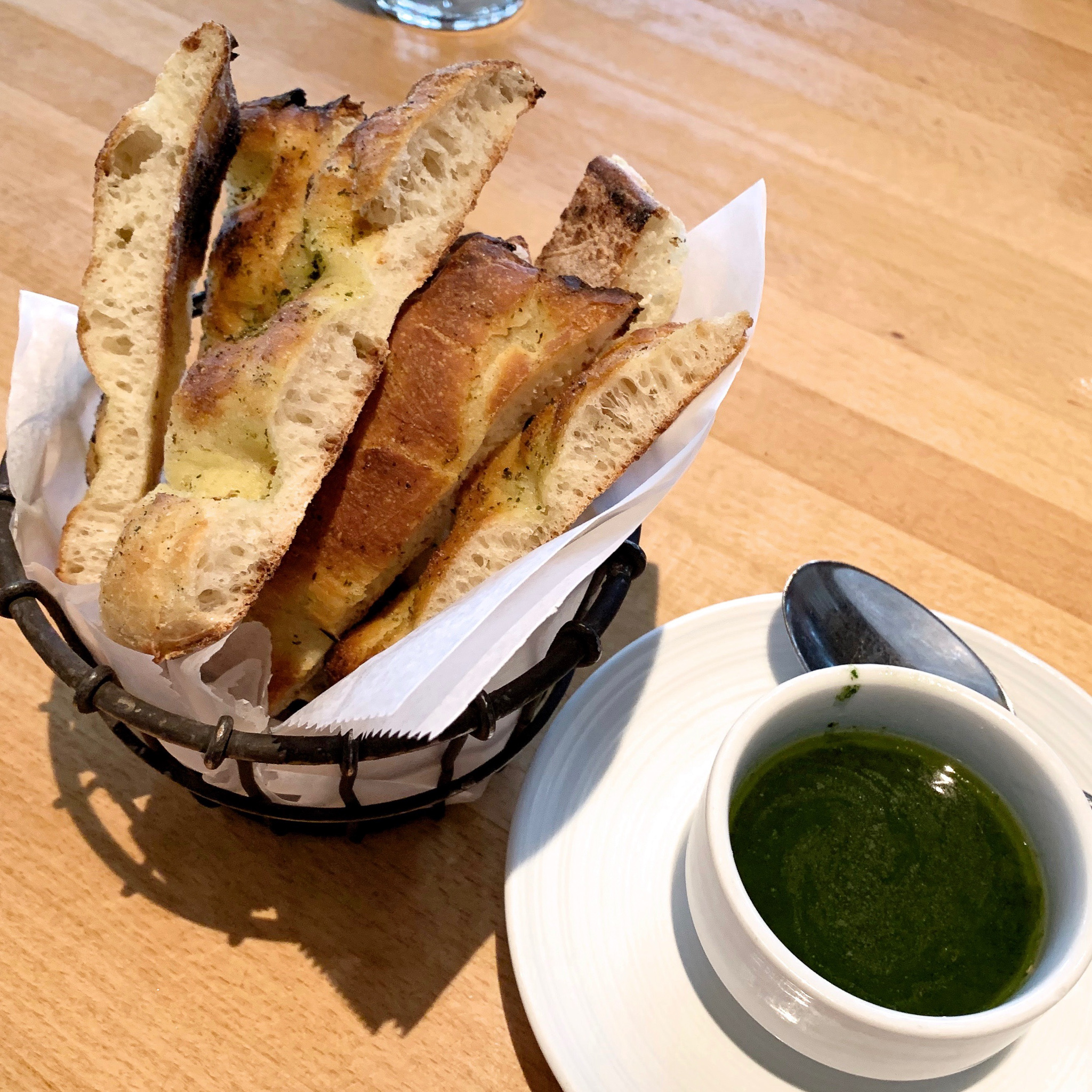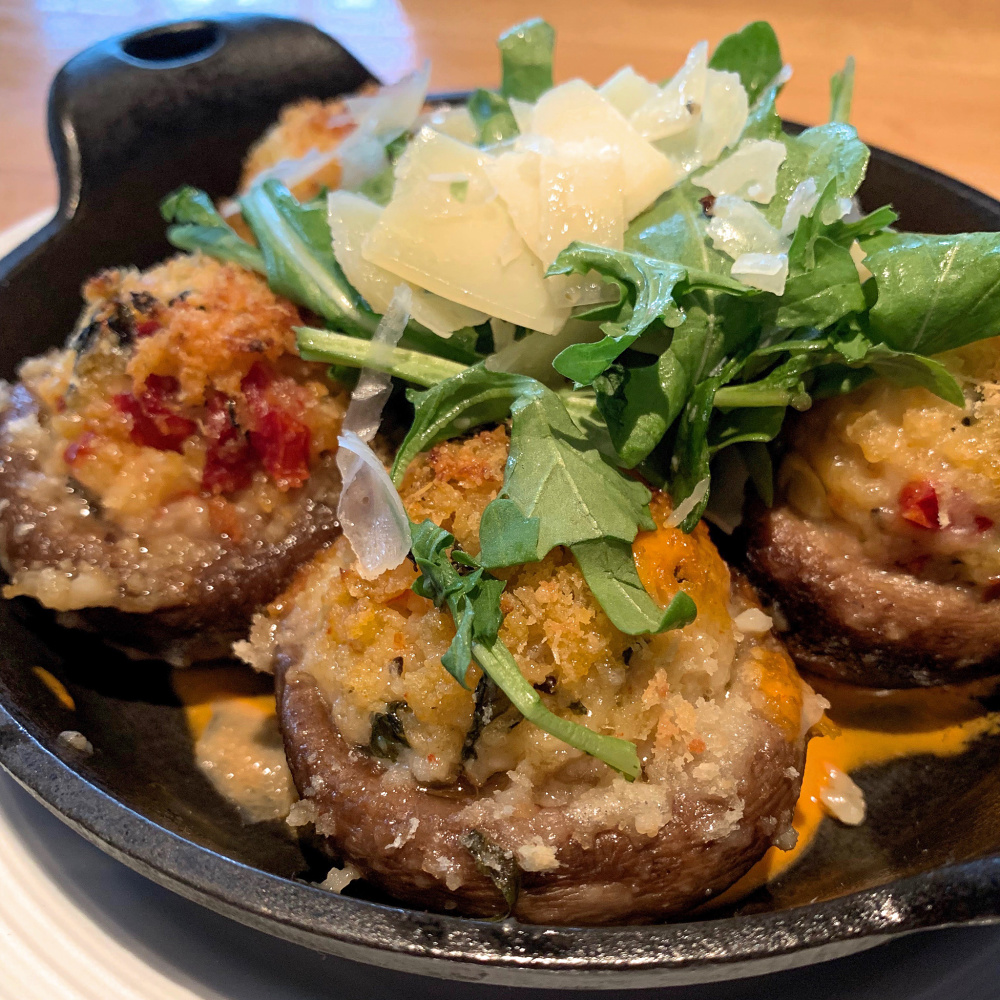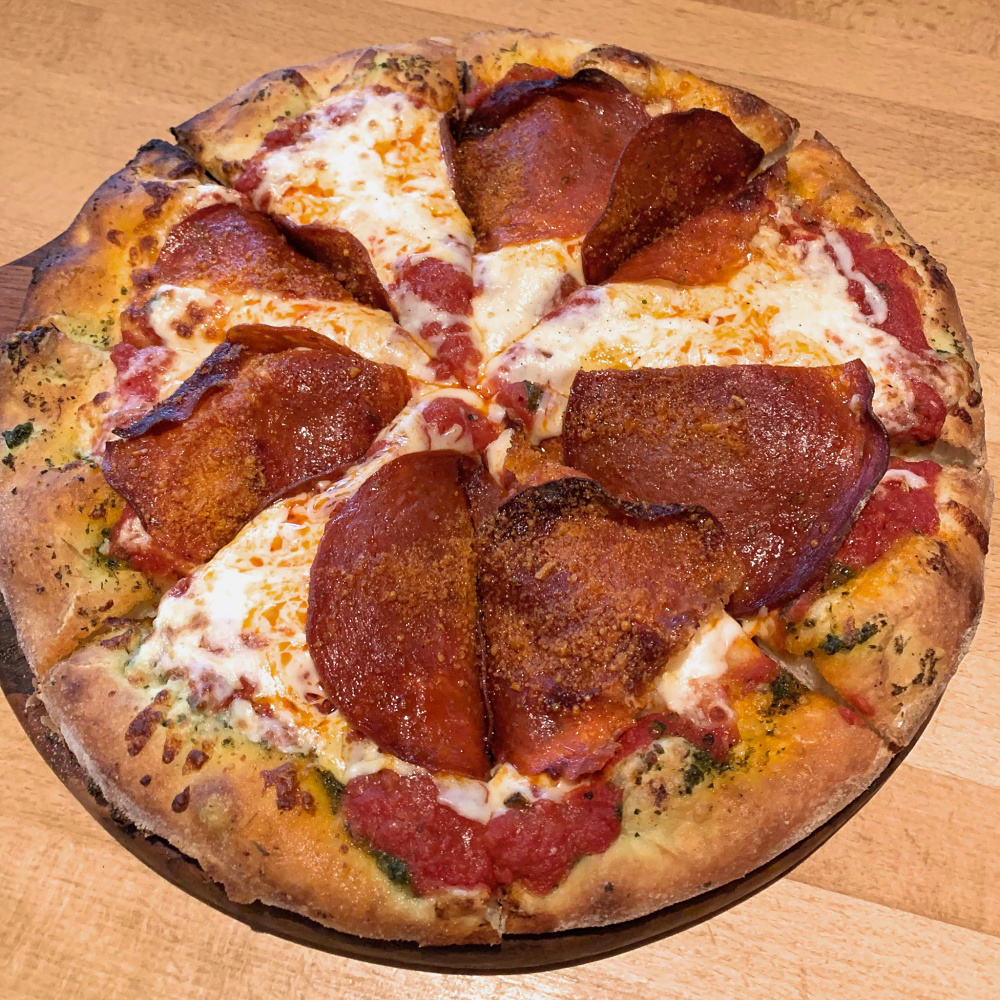 My husband had a Cesar Salad and Pepperoni Pizza.  It wasn't traditional Turkey dinner, but I'm pretty sure he preferred this.  I went with the Pear Arugula Salad. It was light and filling.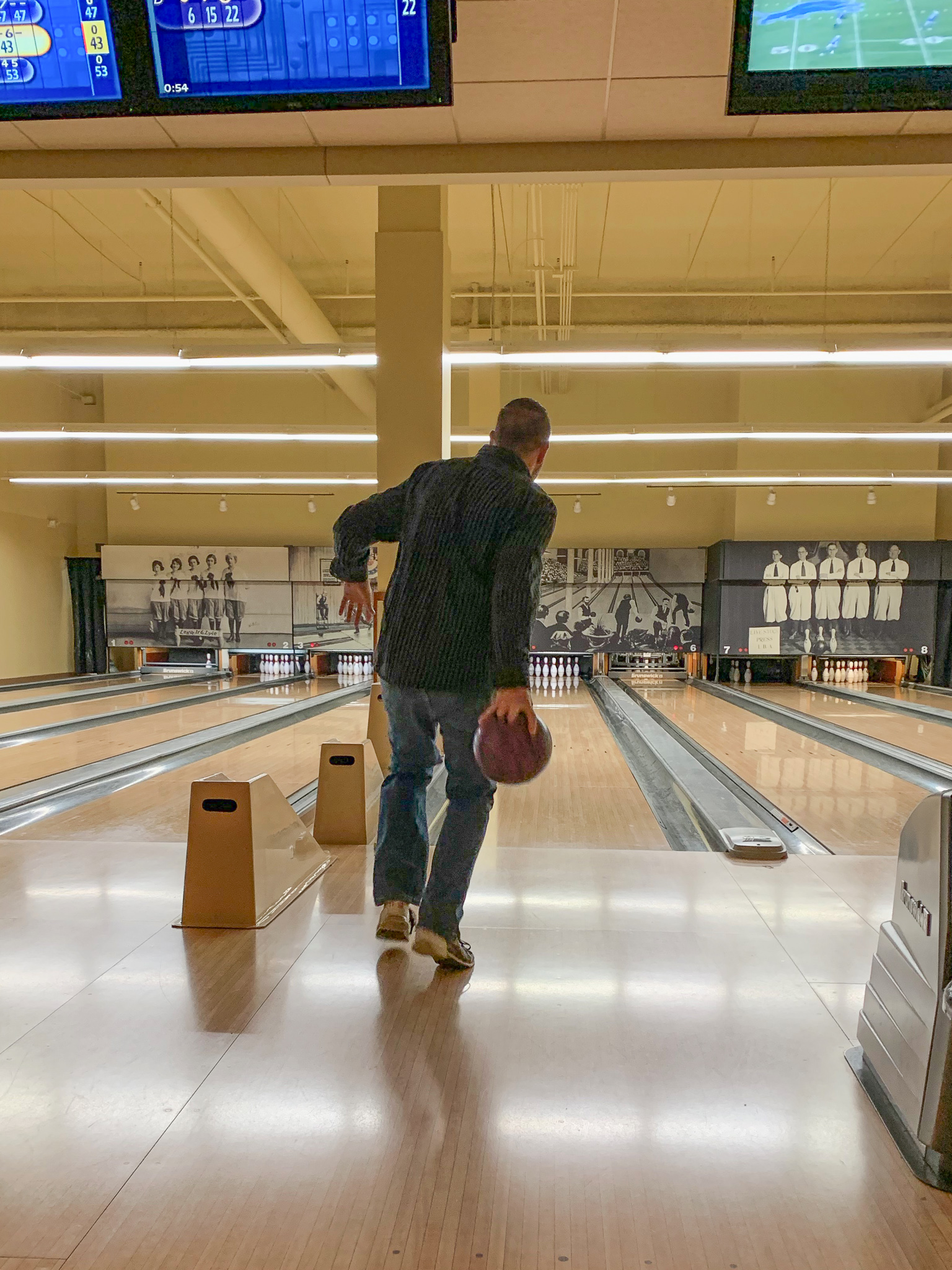 After dinner we headed to the Bowling Alley and had so much fun. I can't remember the last time we just bowled. We laughed and high-fived  and played and played. We played about 3 or 4 games in a matter of an hour.  We even enjoyed s'mores while bowling. We had such a great time.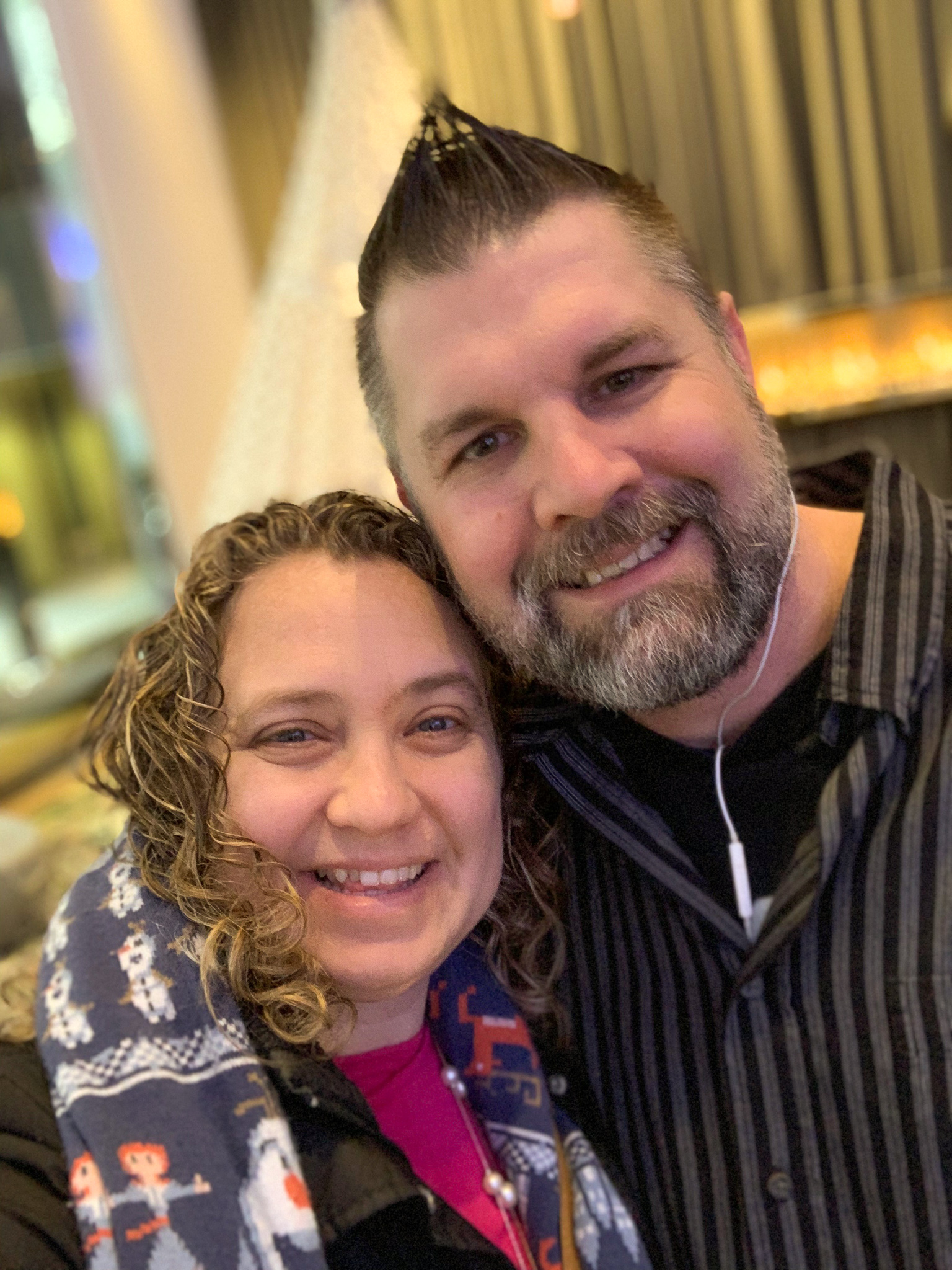 Sure, we weren't with family or friends, but we were with each other and it was wonderful. We may do this more often. I'm totally good with it being our Thanksgiving Tradition!
What did you do for Thanksgiving?