Talking with Kaitlin Olson about Finding Dory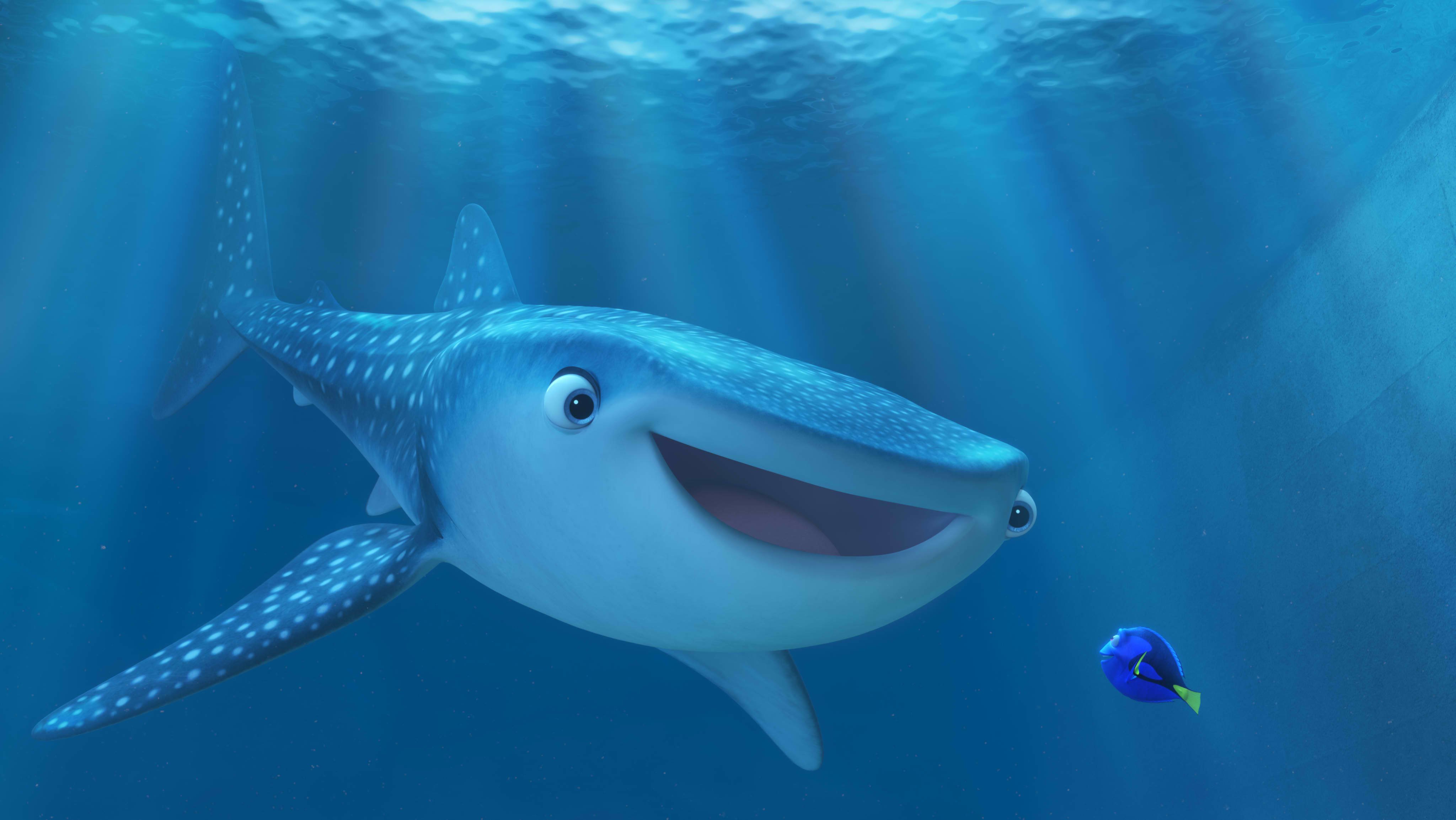 One of the characters we're introduced to in Finding Dory is Destiny, a female whale shark. She's a clumsy swimmer with a big heart and she speaks whale too. Kaitlin Olson is the voice of Destiny and I had the chance to sit down with her and 23 other bloggers to discuss Finding Dory.
We asked her what her favorite characteristic of Destiny was.  She shared that she liked the fact that Destiny wasn't a good swimmer, that she was imperfect. "There's something imperfect about all of them, in that they still are making it happen – and helping each other out. That's what I like about her the most I think." "Nobody has a perfect life, nobody is perfect, and that's okay," she added.
She also shared that the message of friendship and family from the movie is a that when you work together family is what you make of it. "If you don't have one, you can create one with good people around you."
When asked what attracted her to the part she shared that it was the fact that it was Pixar and their movies are amazing. "Honestly when I found out about the project before I even found out what kind of character it was going it be, instantly I was like anything yes."
We also asked her how she felt about doing an iconic movie that her grandchildren would be watching.  "I seriously feel so incredibly honored to be a part of this movie for that reason," was her response and she shared about how great it is to be in a movie that your family can watch and enjoy.
She talked about her children through out the interview so we asked her how she balances being a parent with her career. Smiling she told us "My kids are one hundred percent my priority, so I don't take things that will take me away from them too much."
She wants to be there for bedtime and it's rare to go a day without seeing them. "I just do the best I can, like everybody." I really enjoyed hearing her talk about her kids as she beamed with pride and I love that family is important to her. It makes me even more of a fan.
We asked her if she wanted to do more family films and we got an "absolutely".
Maybe Finding Destiny was next?  "Guys, just tell Andrew [Stanton, director] it sounds beautiful." she laughed.
We had to grab a group shot before saying good bye.
You will love Destiny in Finding Dory. It hits theaters everywhere June 17th!