LEGO Star Wars: The Freemaker Adventures – Any Child Can Be a Hero
There is a new show coming to Disney XD and it's LEGO Star Wars: The Freemaker Adventures.  I had a chance to watch the first episode as well as sit down with the creators Bill Motz and Bob Roth.
The episode was great and of course I can't really share any details about it, but you will want to tune in. I found myself laughing at the jokes, enjoying the plot line, and desiring to see the next episode.  This is truly a show you can sit down as a family and enjoy.
The series stars the Freemakers, a family of scavengers who build and sell starships from the scoured debris of space battles strewn throughout the galaxy. When their youngest discovers a natural connection with the Force through an ancient artifact, the Kyber Saber, his world is turned upside down and he and his family are thrown into an epic struggle against the Empire to restore peace and freedom to the galaxy. Throughout their adventures, the Freemakers explore new worlds, meet new and familiar characters, and learn the true value of what it means to be a family.
My most favorite thing about the show? I know what you're thinking – it's LEGOS + Star Wars and while that's an excellent guess that's my second favorite thing.  My favorite is the main character, Rowan.
First, let me talk about the idea of the show. Bill and Bob are huge Star Wars fans and this is a dream come true for them.  Their passion exudes when you discuss the show.  They have teams to make sure that all of their battles, ships, and every detail is accurate with in the Star Wars universe.  In fact, they'd pitch some great ideas for story lines that were turned down and after they saw Star Wars: The Force Awakens they understood. Even though this is a cartoon on TV you can rest assured it will be an accurate piece in the Star Wars universe.
During the interview, Nicolas Cantu (voice of Rowan) joined us.  He was adorable!
We asked him how it was to be a part of Star Wars legacy and I loved his response,  "This is a big thing for me. Star wars? It's a dream come true. Lego? That's like every kids dream ever. And you know being lucky enough to have this opportunity is really amazing. You know? It's just, it's the whole package though, a Disney show, Lego, Star Wars. Having a toy of me? I might as well just retire."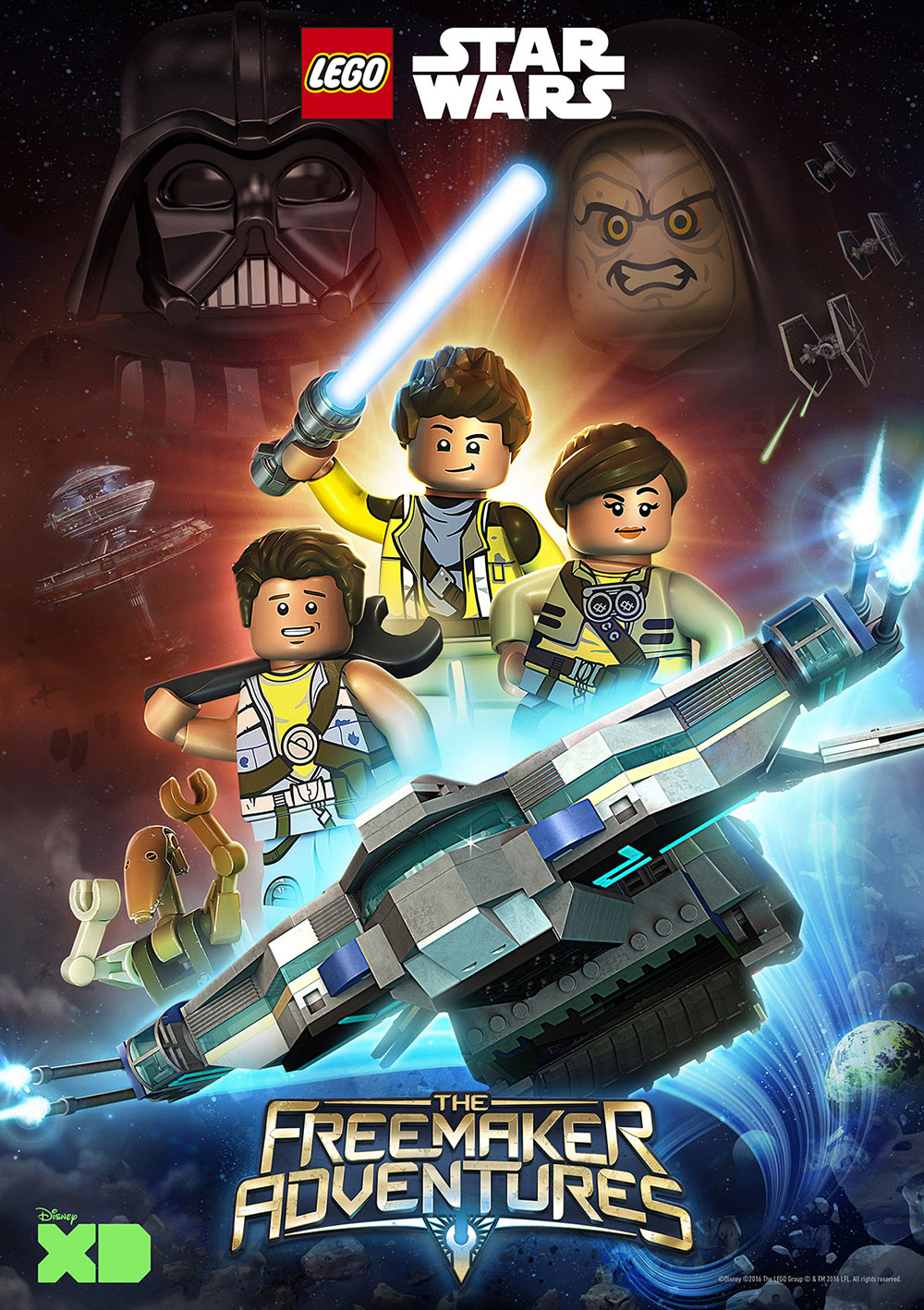 I had mentioned that my favorite was the character of Rowan. Let me explain. Rowan has ADHD and can not focus.  He reminds me a lot of myself and a lot of the Junior High kids I work with.  What I love is that they've made him the main character, the hero.  I love that. So many times people see lack of focus and short attention spans as a bad thing.  I love that they show the strengths of Rowan.  This is an encouraging message that more kids need to hear.
Nicolas mentioned having his own toy. The LEGO: Star Wars Freemaker Adventure Toys can be found in stores now!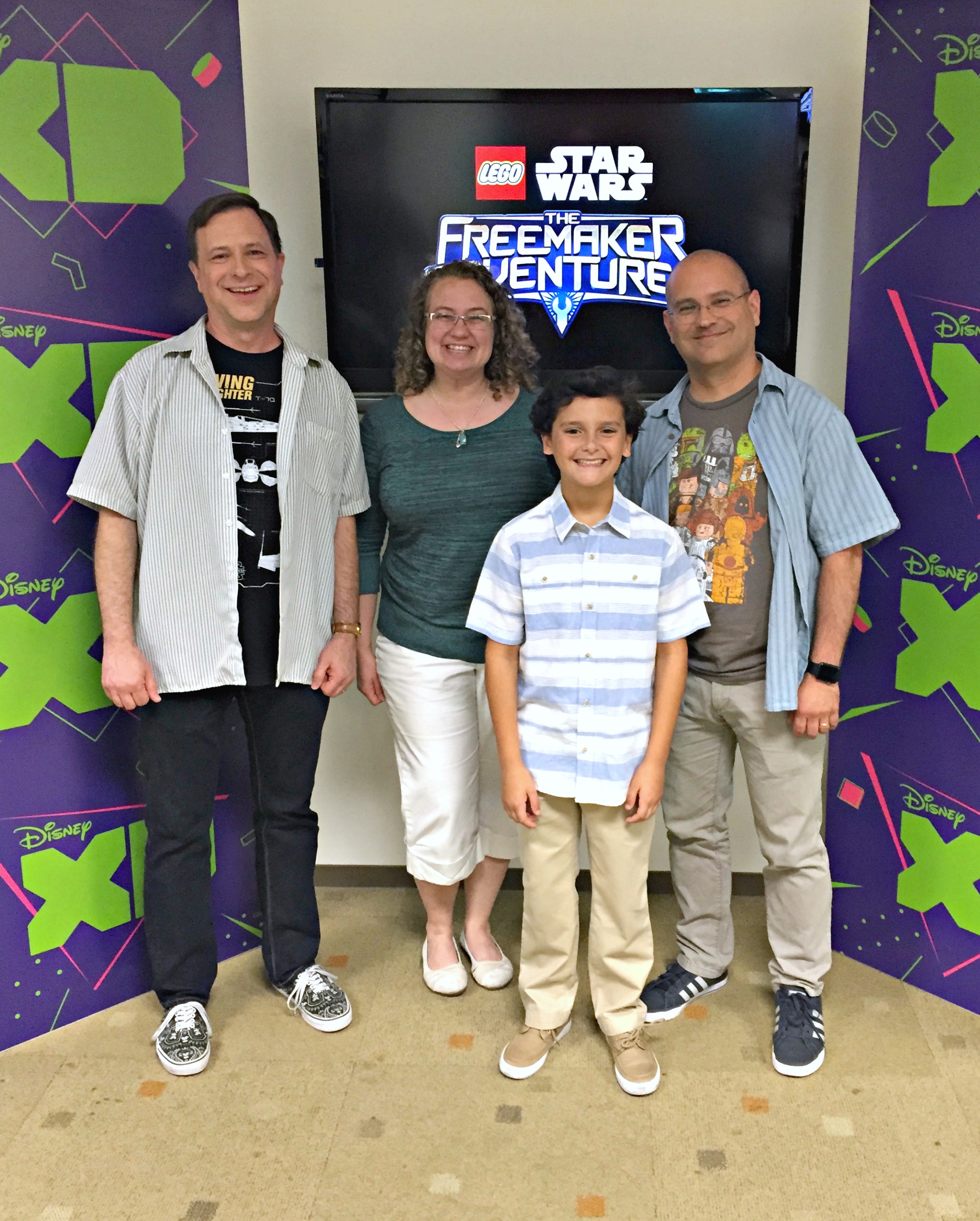 Make sure to check out LEGO Star Wars: The Freemaker Adventures when it airs June 20th on Disney XD!