I'm Finding Dory Everywhere!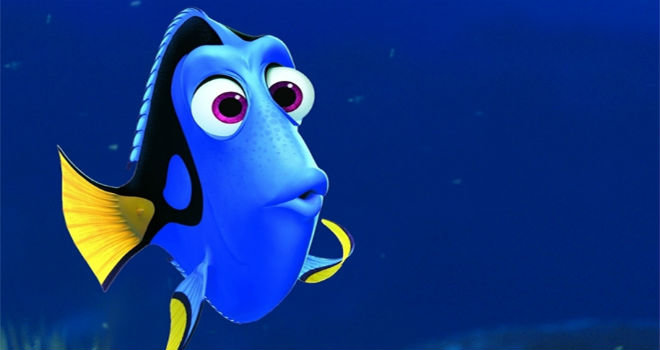 It's official, Finding Dory is in theaters everywhere! She's that lovable blue tang from Finding Nemo and she's on a new adventure. You can read about the world premier and my spoiler free review here. Make sure you head out and see it this weekend! (I've seen it twice and plan on going again tomorrow.)
With Dory being in theaters everywhere Disney has some fabulous Finding Dory Merchandise.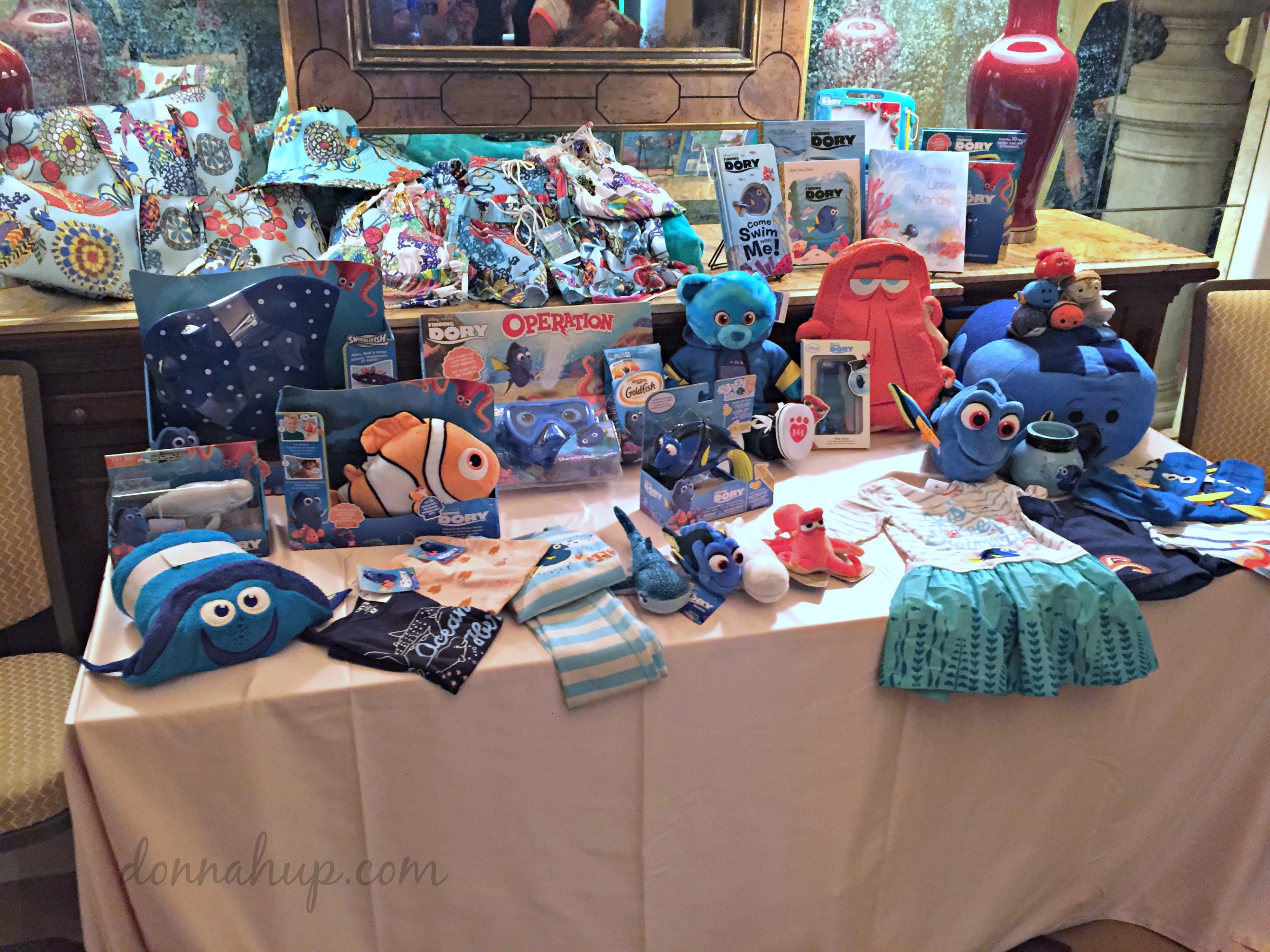 There's stuffed animals, tsum tsums, dresses, backpacks, purses, books, and more.  You can find all of it in the Disney Store online here. I want it all 🙂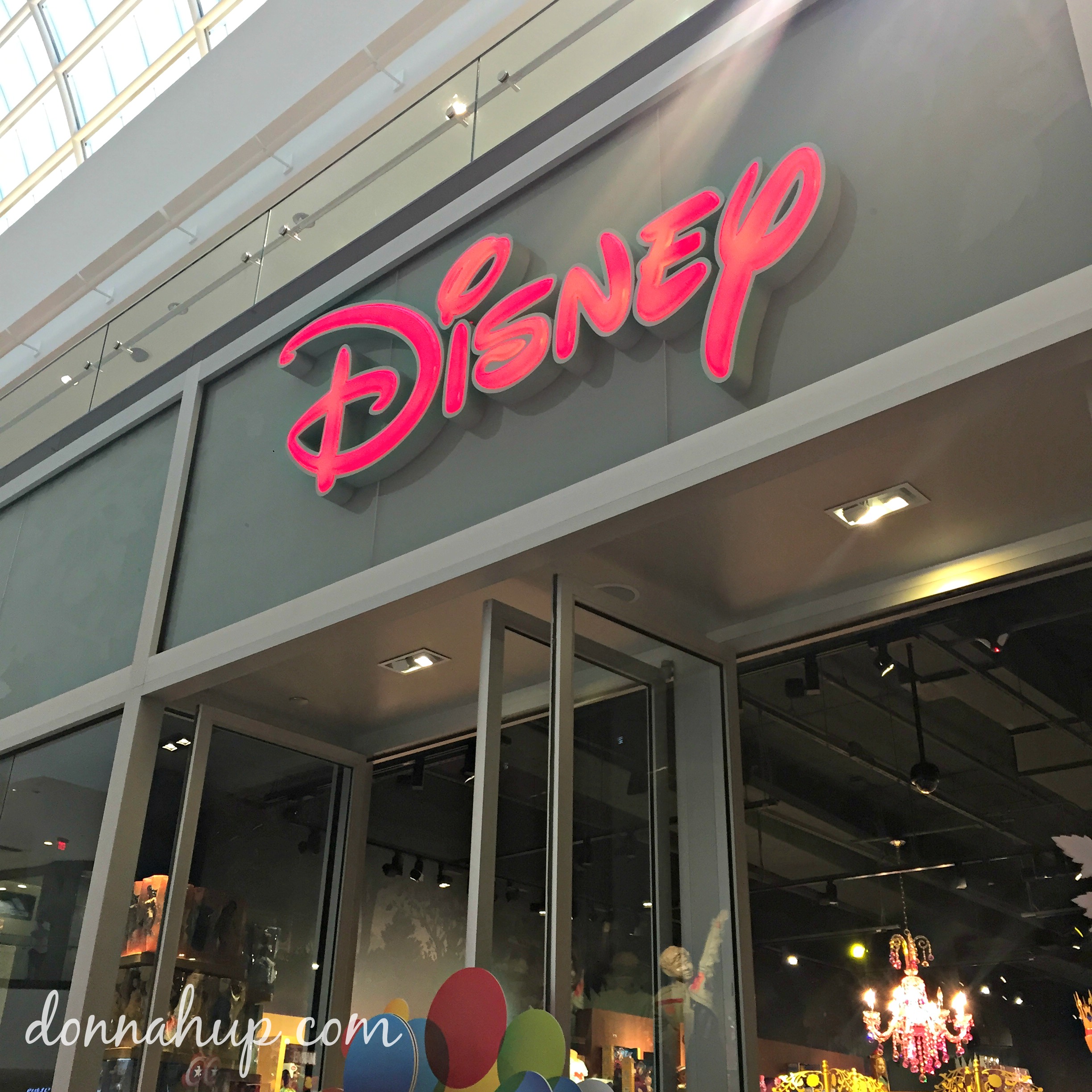 If you have a local disney store they also have a lot of Finding Dory merchandise.
Last time I was there I was able to find Hank one of the new and lovable characters we meet in Finding Dory.  How cool is this mug? It's my new favorite.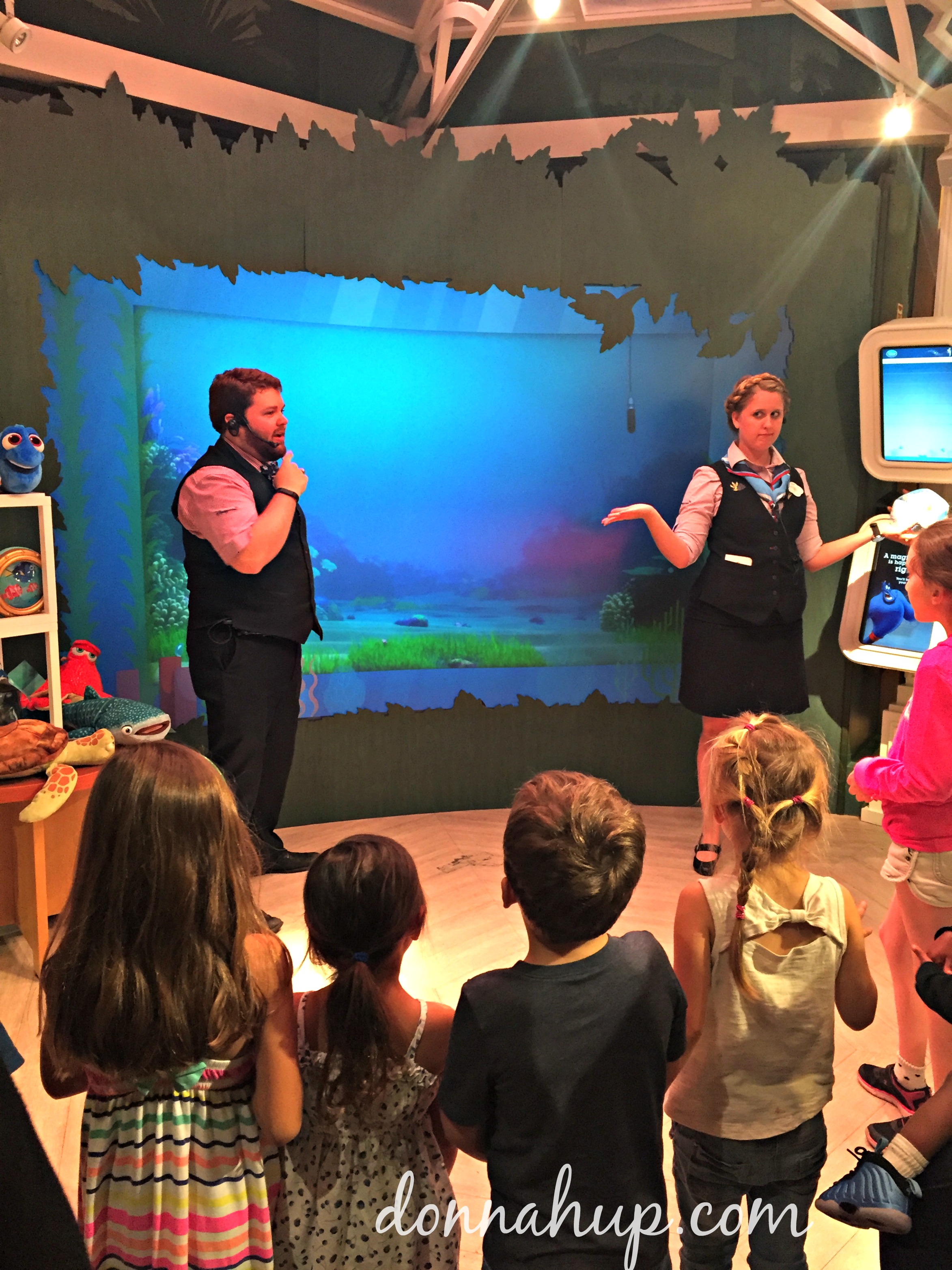 When you stop into your local Disney Store make sure to check out their Summer Play Days.  This is a free event that is taking place across the country at Disney Stores. They have activities for your kids to participate in and they even get a free tsum tsum band!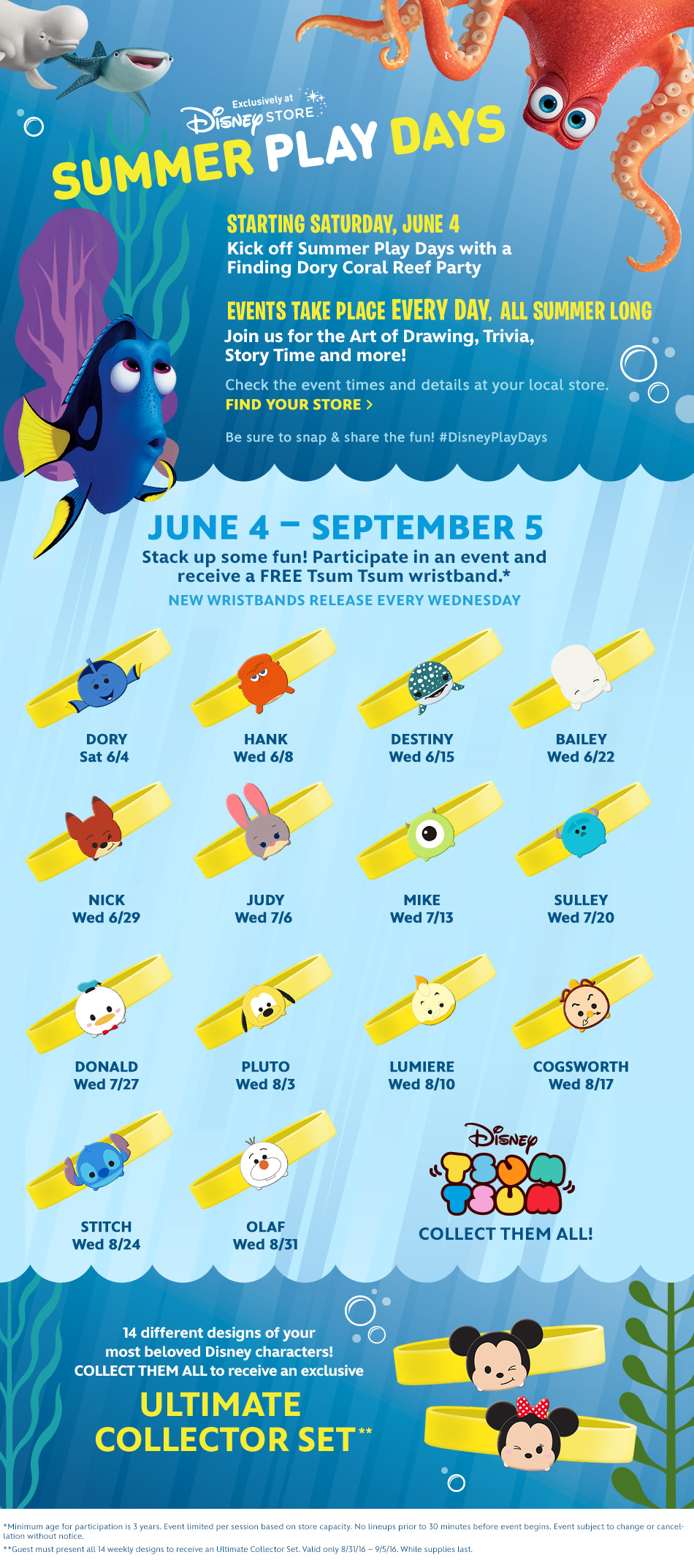 And if you collect all of the bands you get the ultimate collector set! You can find the event times at your local store here.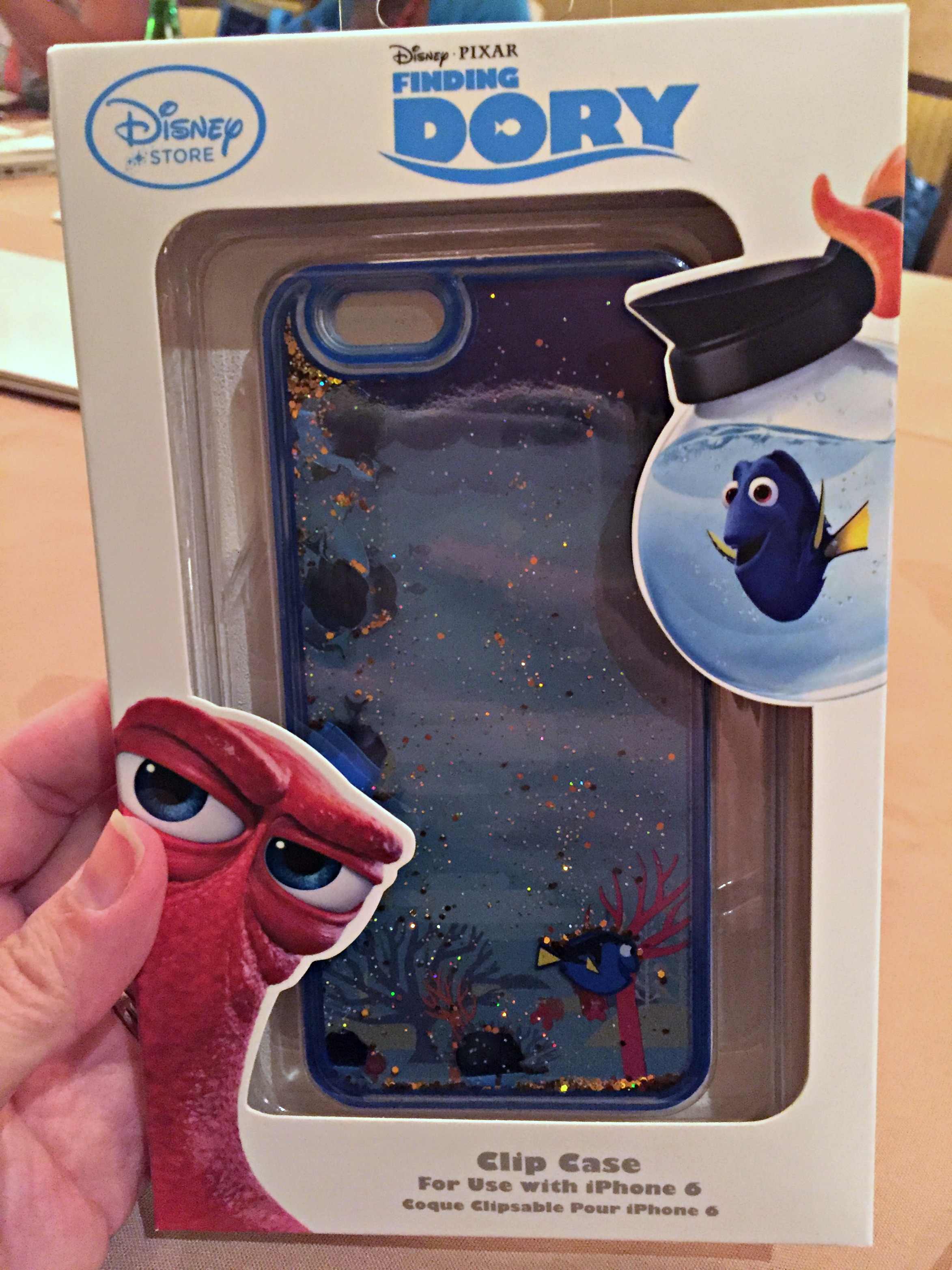 Besides my Hank mug another one of my favorite items is my Finding Dory phone case! There is glitter, other fish, and of course Dory that all swim around.  I've received so many compliments on it.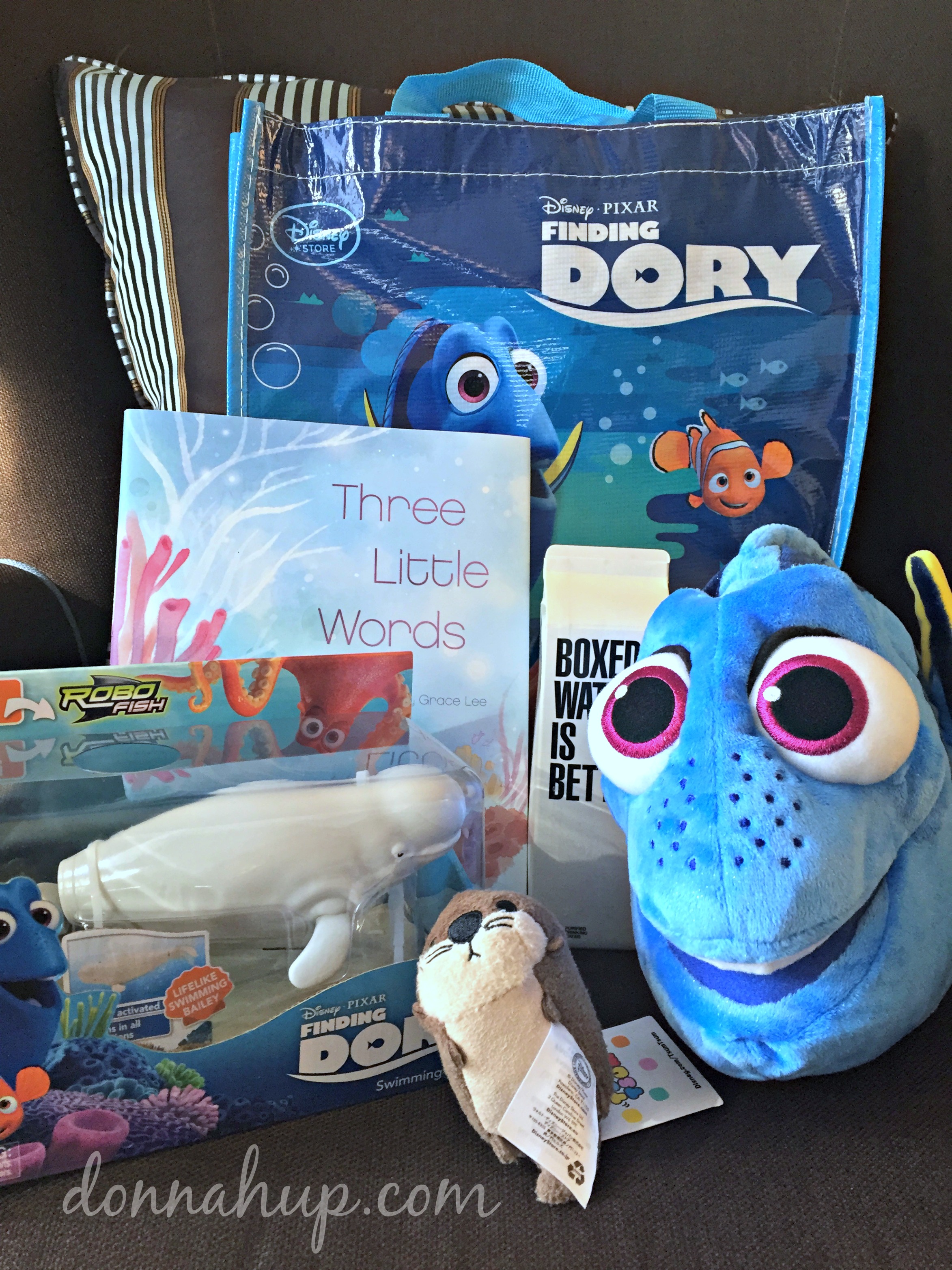 Of course I also love my stuffed animals and well everything Finding Dory that I have.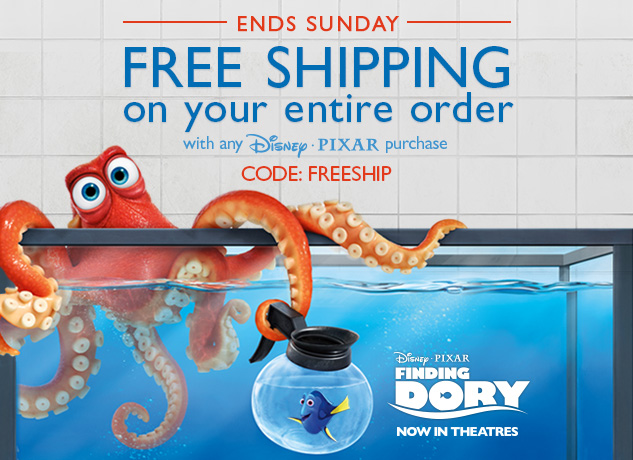 And right now Disneystore.com is offering free shipping through Sunday (6/19/16)  with any Disney Pixar purchase. The code is FREESHIP!
I've already put more Finding Dory into my shopping cart! What are you going to get?
Finding Dory is in theaters everywhere!