Sweet Hawaiian Mini Burgers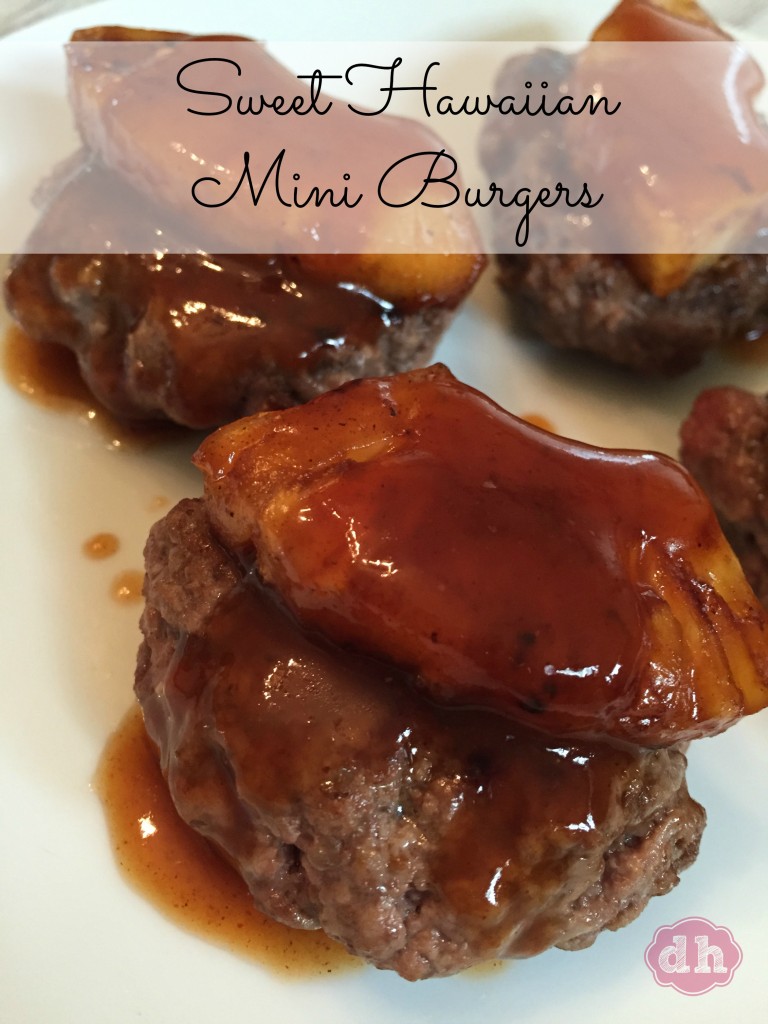 Growing up my Grandma used to take me to dinner for my birthday every year. We picked a bbq restaurant that offered a free meal on your birthday.  We probably went there every year because the meal was free, but as a child I quickly became a fan of bbq sauce. I would put it on everything – ribs, steak, burgers, chicken, sandwiches (yes, I totally did), and even french fries.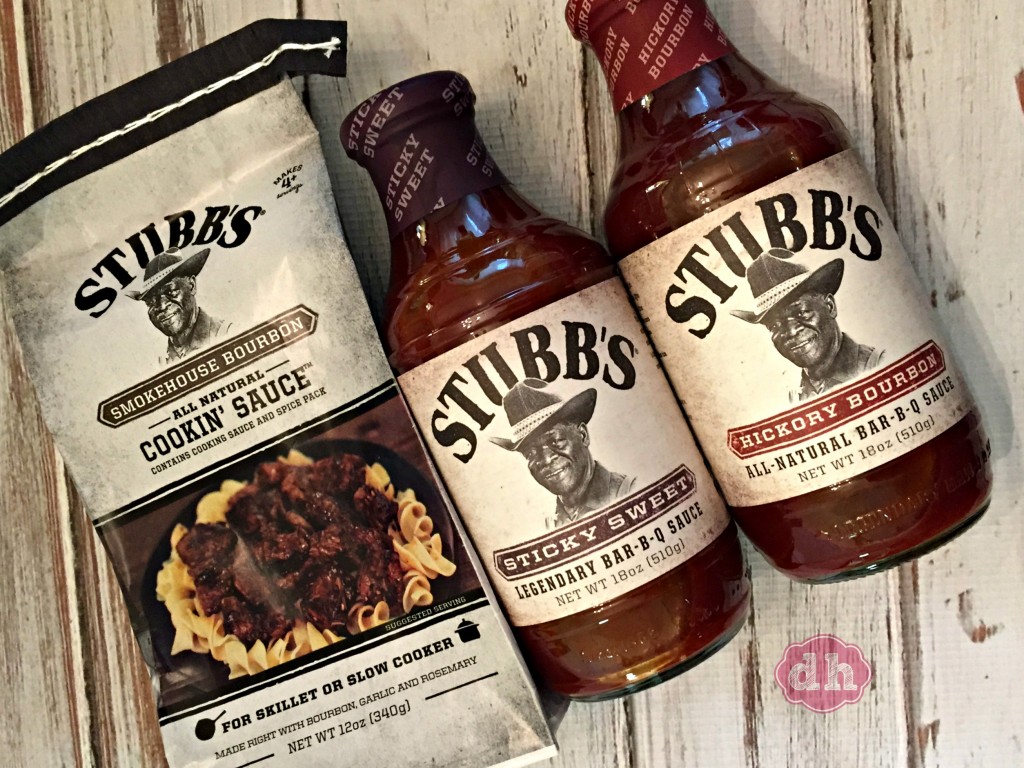 This was my first time trying Stubb's and I was really impressed. I love bourbon flavor so the Hickory Bourbon was my fave, but it was definitely followed very closely by the Sticky Sweet.
Craft-made Stubb's is the only nationally available BBQ sauce brand (available in 85% grocery stores) to carry the Gluten-Free Organization Certification seal and contain no high fructose corn syrup (the first ingredient in most national BBQ sauce brands.) The company is also working with the Non-GMO Project to verify its line.
Stubbs has some delicious recipes on their sites so I decided to go with the Sweet Hawaiian Mini Burgers.  I love pineapple and was really digging the thought of the flavor combination. I did make some adaptations to make sure they were gluten free.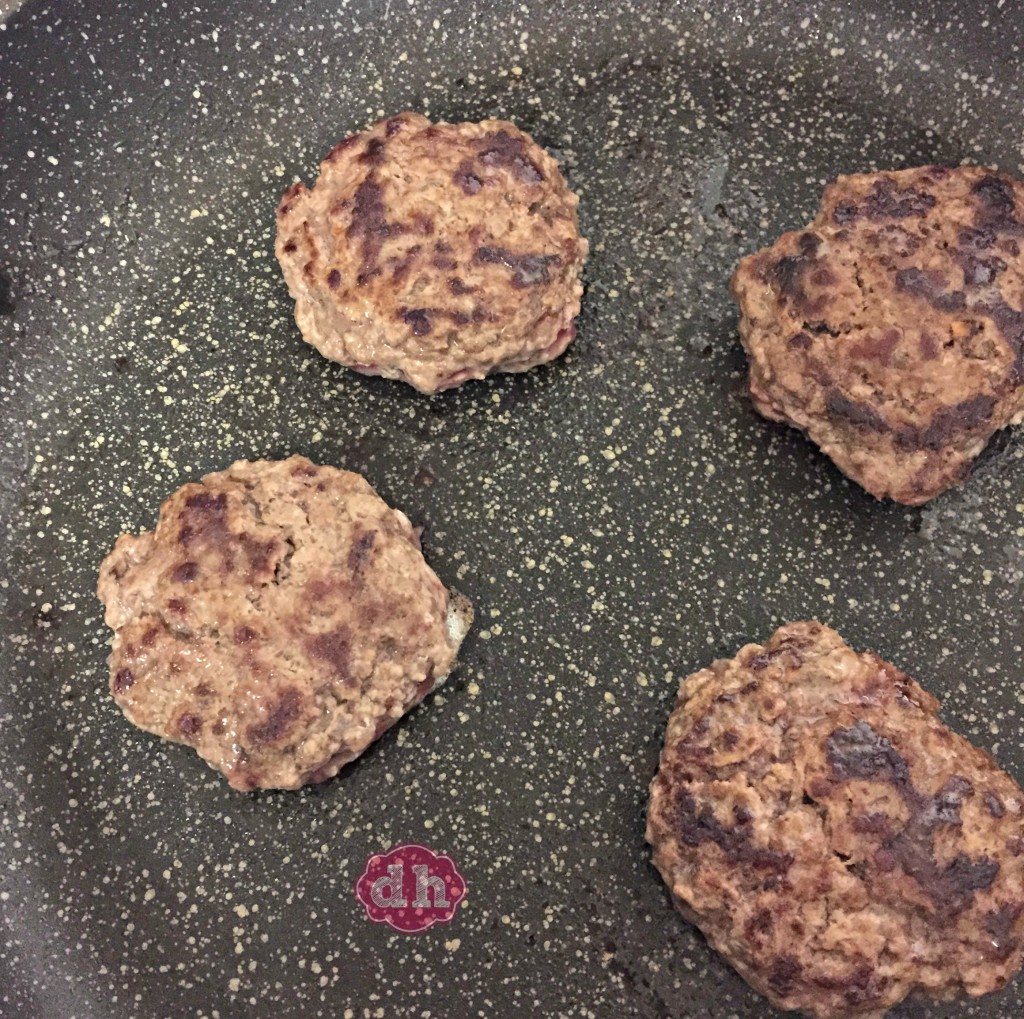 I started by making 4 mini burgers and cooking them.  While they were cooking I mixed the Stubb's Sticky Sweet BBQ Sauce, pineapple juice (from canned pineapple slices), and brown sugar over low heat.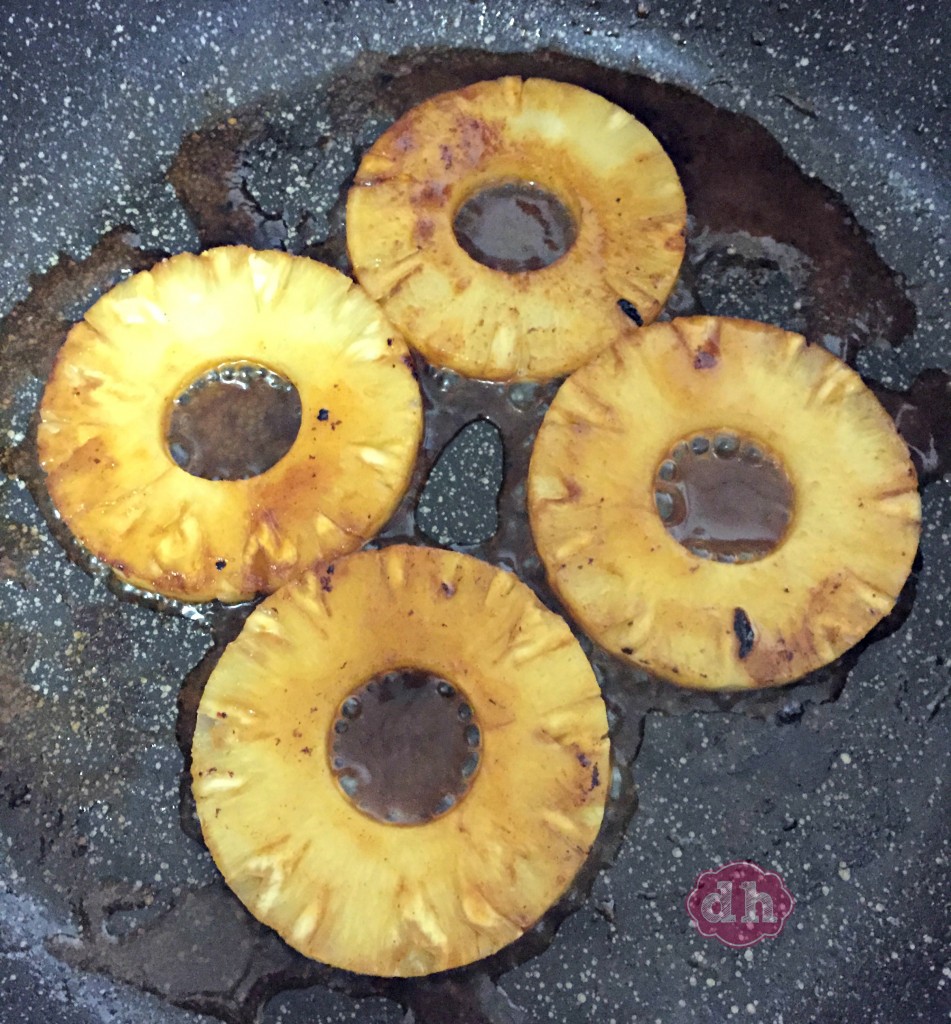 After the burgers were done I moved them to my plate and put pineapple slices in the pan.  I then drizzled my sauce over them and cooked them.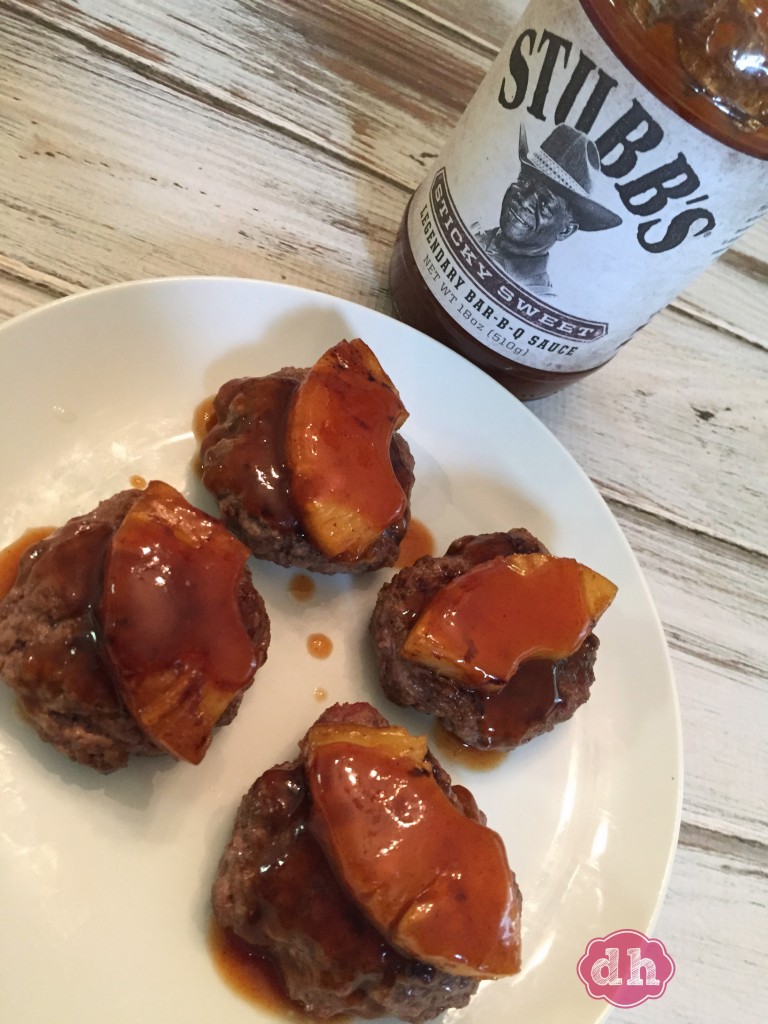 I split each pineapple in 4 pieces, placed them on the burgers, and drizzled more sauce over them.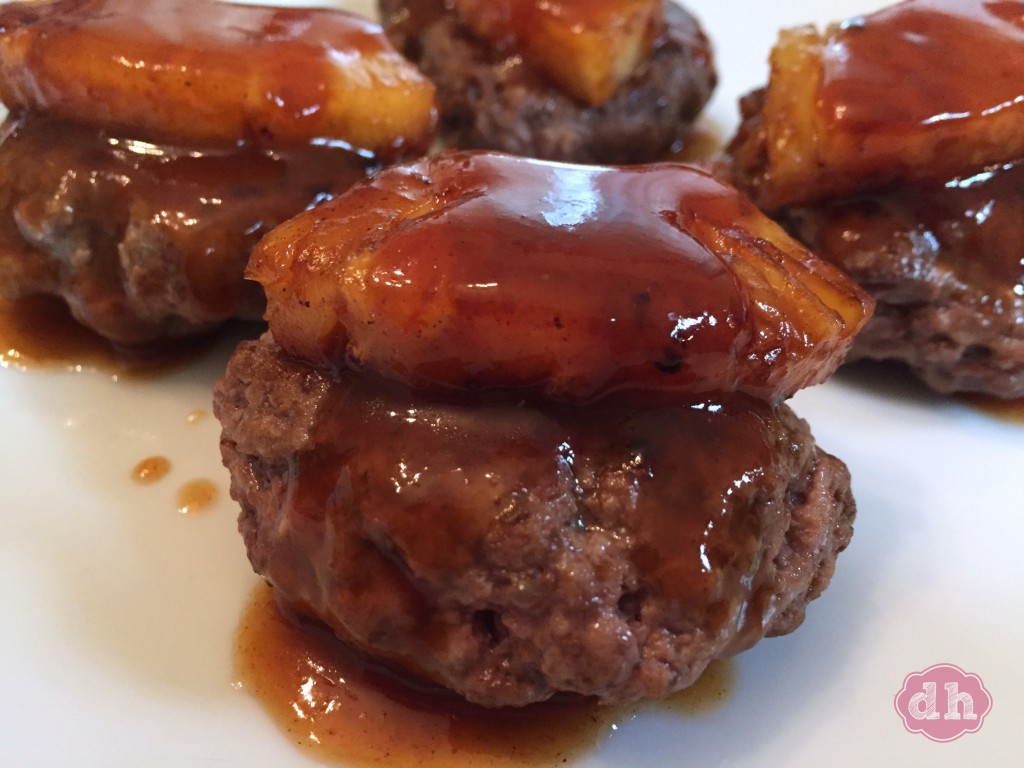 They were so delicious! This recipe is definitely a keeper.  What's your favorite thing to put BBQ sauce on?
Sweet Hawaiian Mini Burgers
Ingredients
1 pound ground beef
1 tablespoon Worcestershire sauce
4 canned pineapple slices
1/4 cup Stubb's Sticky Sweet Barbeque Sauce
1/4 cup pineapple juice from can
1 tablespoon packed brown sugar
Instructions
Combine ground beef and Worcestershire sauce in medium bowl, mixing lightly but thoroughly. Shape into twelve 1/2-inch thick mini patties. Cook.
Combine sauce ingredients in small saucepan over low heat, stirring frequently.
When burgers are cooked, place pineapple slices in pan and pour sauce over the slices. Cook.
Cut each pineapple and top burger. Drizzle remaining sauce over the top.
Enjoy!
Connect with Stubb's