I'm on Top of the World Looking Down on Chicago
My Visit to the Skydeck Ledge
I'm on the top of the world lookin' down on creation … – The Carpenters, "Top Of The World"
Okay so maybe I wasn't on top of the world and I wasn't look down on all of creation, but it was pretty close. I was up 1,353 feet above Chicago and on a clear day you can see 4 states! And yes, I totally did a jump shot on the ledge.
I shared with you earlier that a group of us from the #NorthIowaBloggers headed to Chicago for a few days. We packed as much as we could in our short stay and one of the highlights for me was the Skydeck.
This was my second visit to the Willis Tower and I would go again in a heart beat.
On the 103rd floor the Willis Tower, the Ledge's glass boxes extend out 4.3 feet from the Skydeck. So just how tall is 1,353 feet?
Well, the Willis Tower is taller than
52 of the Gateway Arches
46 of the Space Needles
40 of the Great Pyramids
24 of the Statue of Liberty
We had a lot of fun taking pictures on the ledge.
The views were spectacular!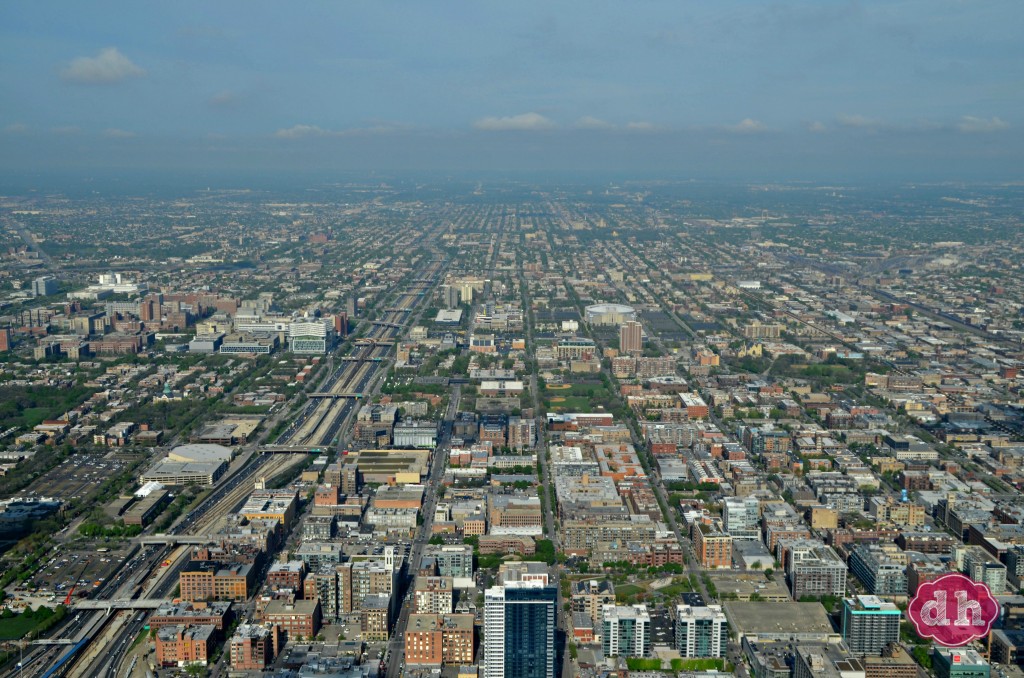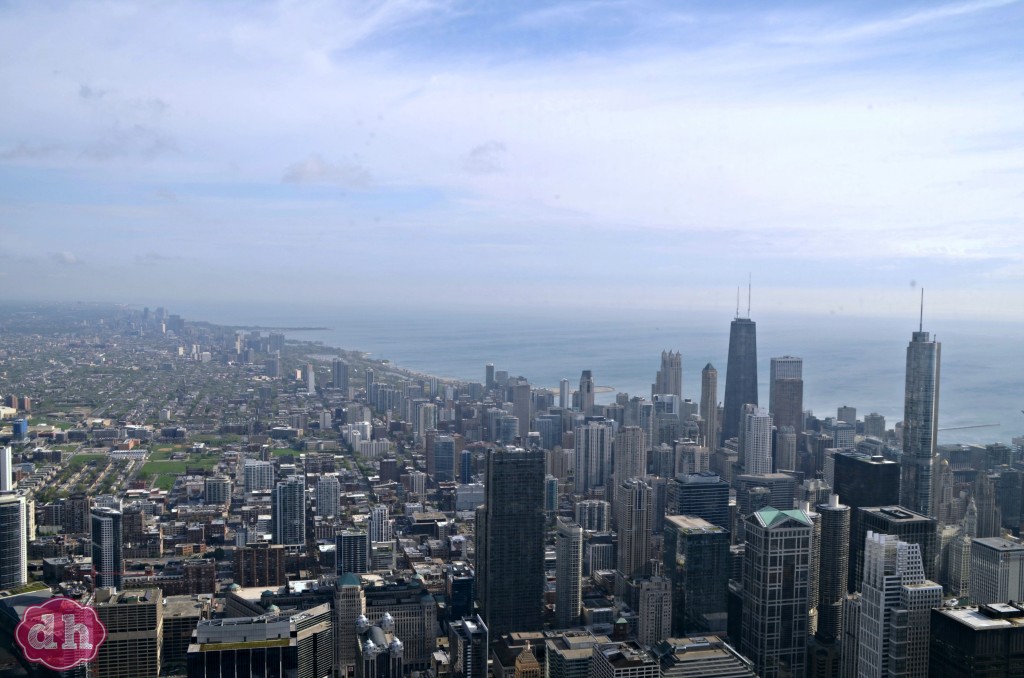 Here are a few other fun facts about the Skydeck:
Willis Tower is 1,450 feet (443 meters) high – 1,730 feet (520 meters) including twin antenna towers.
The Skydeck is the highest observation deck in the United States.
Willis Tower is home to the highest public viewing area in the United States.
The cost of building Willis Tower was in excess of $150 million.
Willis Tower opened in 1973 and took 2,000 workers 3 years to build. It took the Ancient Egyptians 20 years to build the pyramids at Giza.
On a clear day, you can see four states – Illinois, Indiana, Wisconsin and Michigan. Visibility from the Skydeck is approximately 40-50 miles (65 – 80 kilometers).
The average sway of the building is approximately 6 inches (152 millimeters) from true center, but the building is designed to sway up to 3 feet.
6 roof-mounted robotic window washing machines clean all 16,100 windows.
Approximately 25,000 people enter the building each day.
Approximately 1.5 million tourists visit the Skydeck each year.
The Ledge is built to withstand four tons of pressure and can hold 10,000 lbs!
The Ledge has what is called "heat tracing" to melt snow off the glass.
If you take a trip to Chicago, I highly suggest checkin the Skydeck out. You won't regret it!
Connect with them: