Roasted Chickpeas Recipe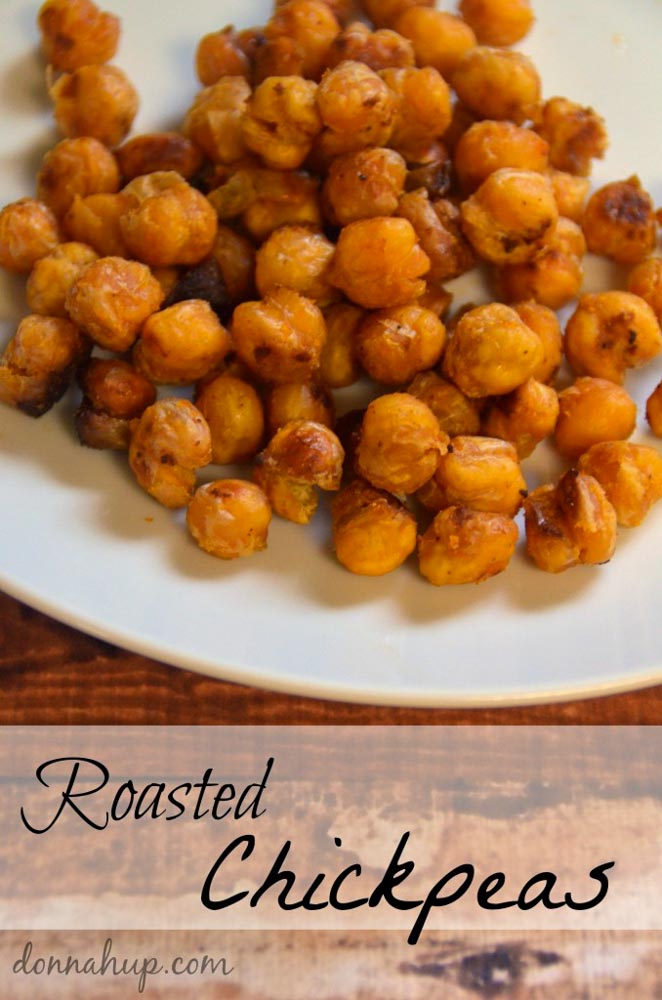 I have found my new favorite snack food and it could not be easier!  It also costs less than $1 to make which is an added bonus.  You can pick up a can of chickpeas (also called garbanzo beans) for about $0.79 at the market.
1. Preheat oven to 400 degrees.
2. Rinse beans and drain them. Then spread them on a baking pan and bake for 45 minutes, stirring every 15 minutes.
3. Enjoy!
I enjoy them plain and seasoned. My favorite seasoning is a buffalo flavored one, I sprinkle the following on the chickpeas before baking:
1 tbsp canola oil
3 tbsp hot sauce (I used Frank's)
1/2 tsp garlic powder
pinch of salt
You can add all sorts of seasonings.  These little guys are so delicious!