Road Trips are Better in a Truck
#TruckerTuesday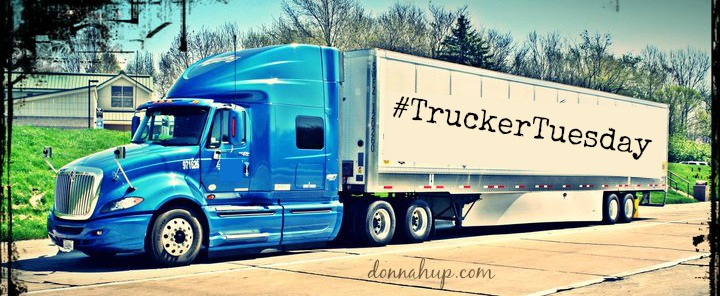 Have you ever had a really good friend? I've had lots of good friends, but only a handful of really good ones. The type you can tell anything to and you're not embarrassed or worried about trusting them.  They're also life long friends no matter how far away your life path takes you from each other.  One of those people is my college roommate, Nadia. She's also the reason I met my husband, but that's another story for another day.
I was so excited and honored when she asked me to be a bridesmaid in her wedding. I decided to drive from IA to FL.  It was a really long drive and I've decided that road trips are so much better in a truck.
There were a few things I did like about driving in a car.  You save tons of money on fuel.  There's not even a comparison, although when you're truck driving you're usually making money when your wheels are turning.  I also still love looking at the scenery and surroundings whether I'm in a truck or car.
The halfway point was Nashville, TN so I drove the first day and stopped there at a friends house.  It was really nice to hang out with her and I was super grateful for her allowing me to crash on her futon.  I do miss having my own bed like I have in a semi and being able to stop and sleep at any truck stop or rest stop for a nap or all through the night.
It is easier to get in and out of places with a car, but I really miss the comfort of the semi.  It's much more comfortable than sitting in the car.  I also miss my CB. Yes, it sounds silly, but if you're in a traffic jam the other truckers fill each other in on the hold ups. In a car you just have to wait it out.
I did make it to FL and it is beautiful (yes, I'm still here until Friday).
I loved celebrating with Nadia too. I'm so excited for her and her husband!
I even got a chance to spend some time with these monkeys a little bit further south.  Road trips are fun and they're even more fun when you're driving with friends.  I still prefer a semi any day! 😉
Do you like to take road trips? If so, where do you like to go?