Recipe for Brussel Sprout Salad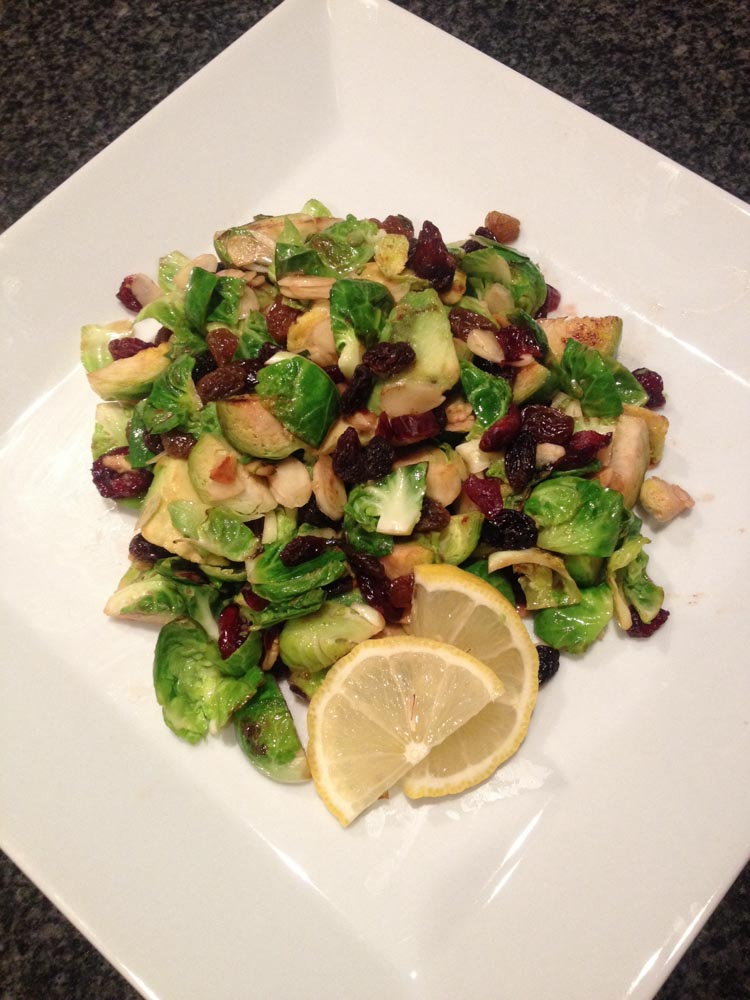 Brussel Sprout Toasted Salad
Ingredients:
12 to 15 brussel sprouts
craisins
raisins
almond slivers
1/2 tsp of coconut oil
half of a lemon
1/2 avocado
Directions:
1. Cut brussels in quarters make sure to cut off the bottom.
2. Place 1/2 teaspoon of coconut oil in pan place on med heat. Toss brussel sprouts in pan.
3. Add sliced almonds. Gently toss around for 2 min.
4. Add in craisins, raisins, and half avocado (sliced up). Gently toss.
5. Add in lemon juice (use half of the lemon and squeeze over brussels).
6. Cook for a total of 5 to 6 min.