Baked Sweet Potato Recipes – Sweet Potato Barbecue Sliders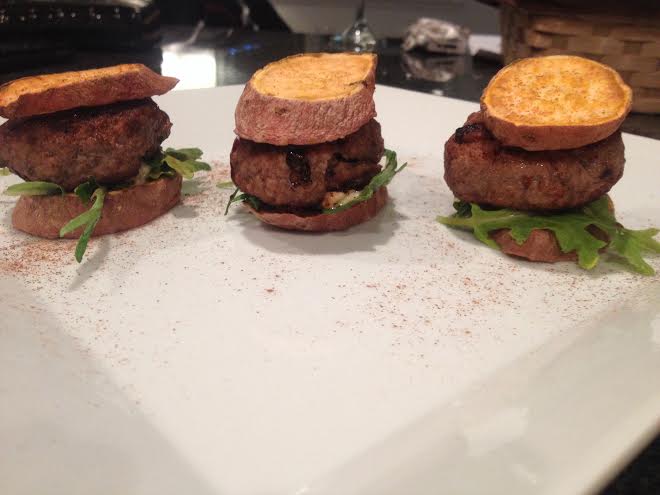 Sweet Potato Barbecue Sliders
Ingredients:
1 large sweet potato
mixed greens
salt
pepper
garlic powder
cinnamon (optional)
paleo bbq sauce
all natural ground beef
Directions:
Slice sweet potato into even slices to create a top and bottom for your sliders.
In a separate bowl mix 6 to 8 oz of ground beef, a dash of salt, pepper, and garlic powder.
Mix until blended and then let rest.
Place sweet potato slices on sheet pan in oven for 15 min on 350 degrees
Lightly sprinkle cinnamon over them (optional)
In a separate pan saute your mini burgers on medium high heat for 2 to 3 minutes each side.
Now it's time to build your burgers. Place sweet potato slice on plate then add mixed greens, top with mini burger sliders, add 1/4 tsp of bbq sauce and then top with sweet potato slice.
It's a healthy and fun meal that I'm sure you will love!