Lamb Burger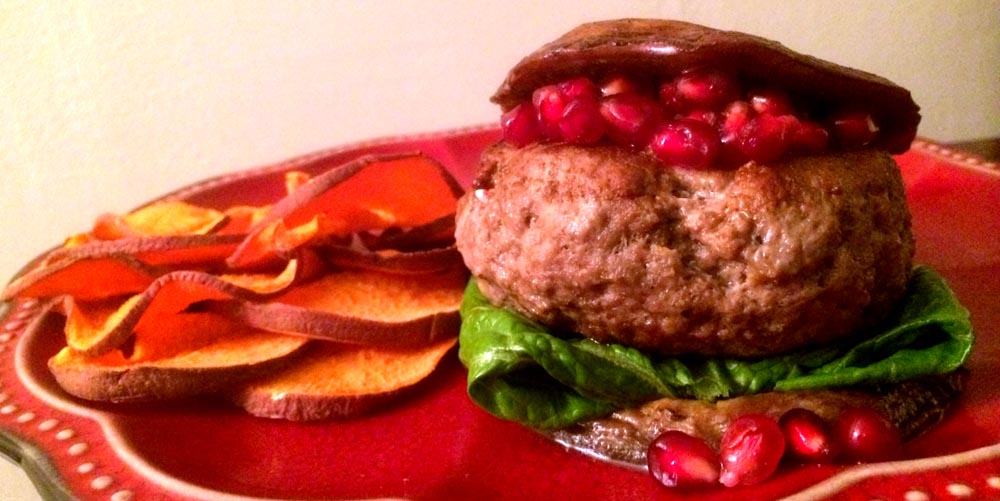 Lamb Burger
Ingredients:
8oz of ground lamb meat
a dash of salt, pepper,garlic
2oz of red wine
2 portobello mushroom caps
a piece of bib lettuce
coconut oil
Directions:
1. Season ground lamb and place on grill or in frying pan. Cook on med low heat for 3 to 4 minutes then flip (do not press down on the patty; this releases all the juices you want to keep).
2. In a separate pan heat 1 teaspoon of coconut oil and 2 oz of red wine on med low heat and place mushroom caps in pan. Cover and cook till tender.
3. Place mushroom caps on plate and top with lamb burger and a piece of lettuce and finish it off with pomegranates.
4. Serve with a side of sweet potato chips.