Playing with Glass at the Hot Shop in Orange Beach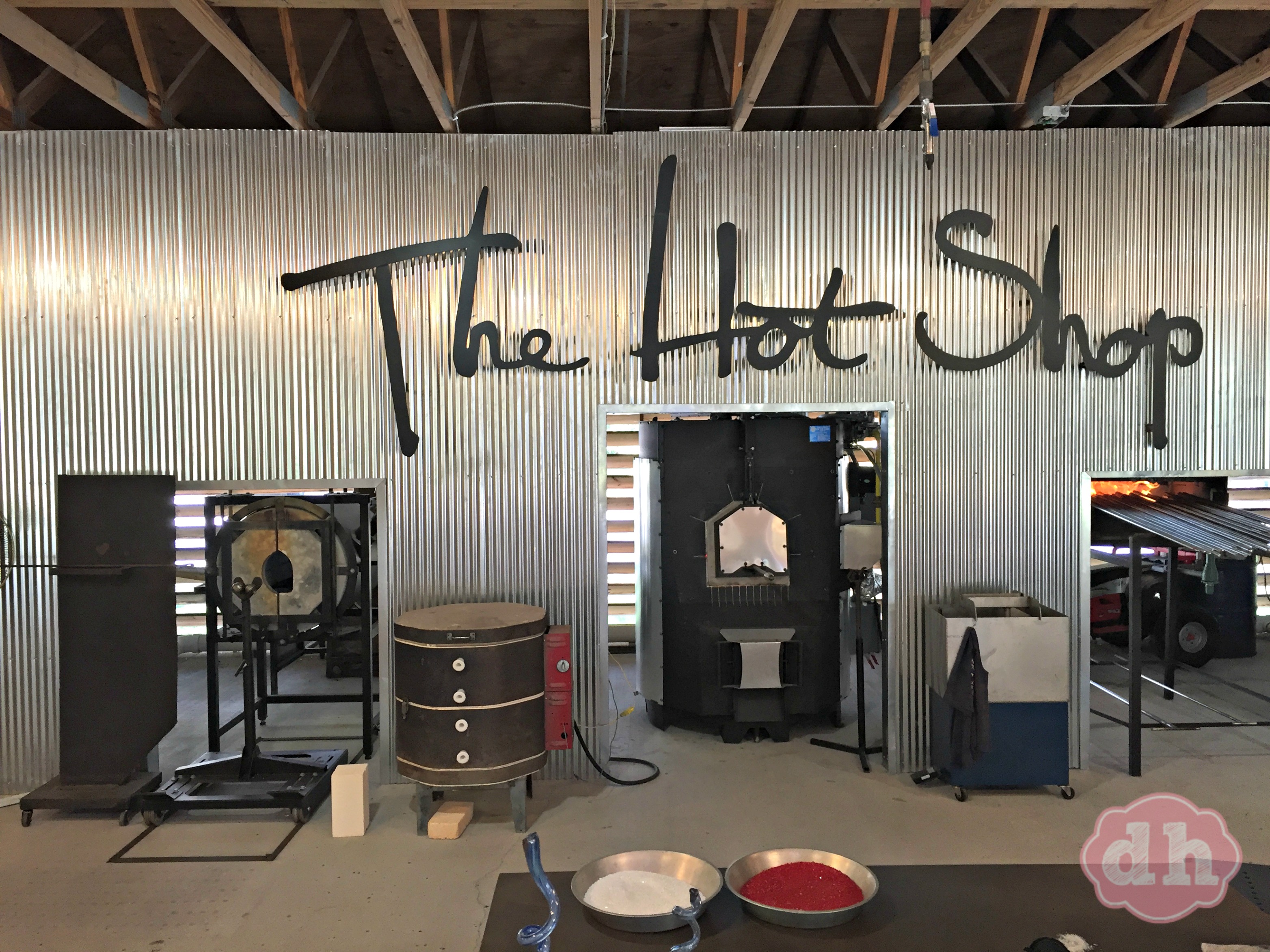 I have always been fascinated with glass. I have my own kiln and do quite a bit of fusing.  I have always wanted to learn to blow glass and work with it. It's been a bucket list item for probably 10 years now.  I was so excited when I found out that I would be heading to the The Hot Shop.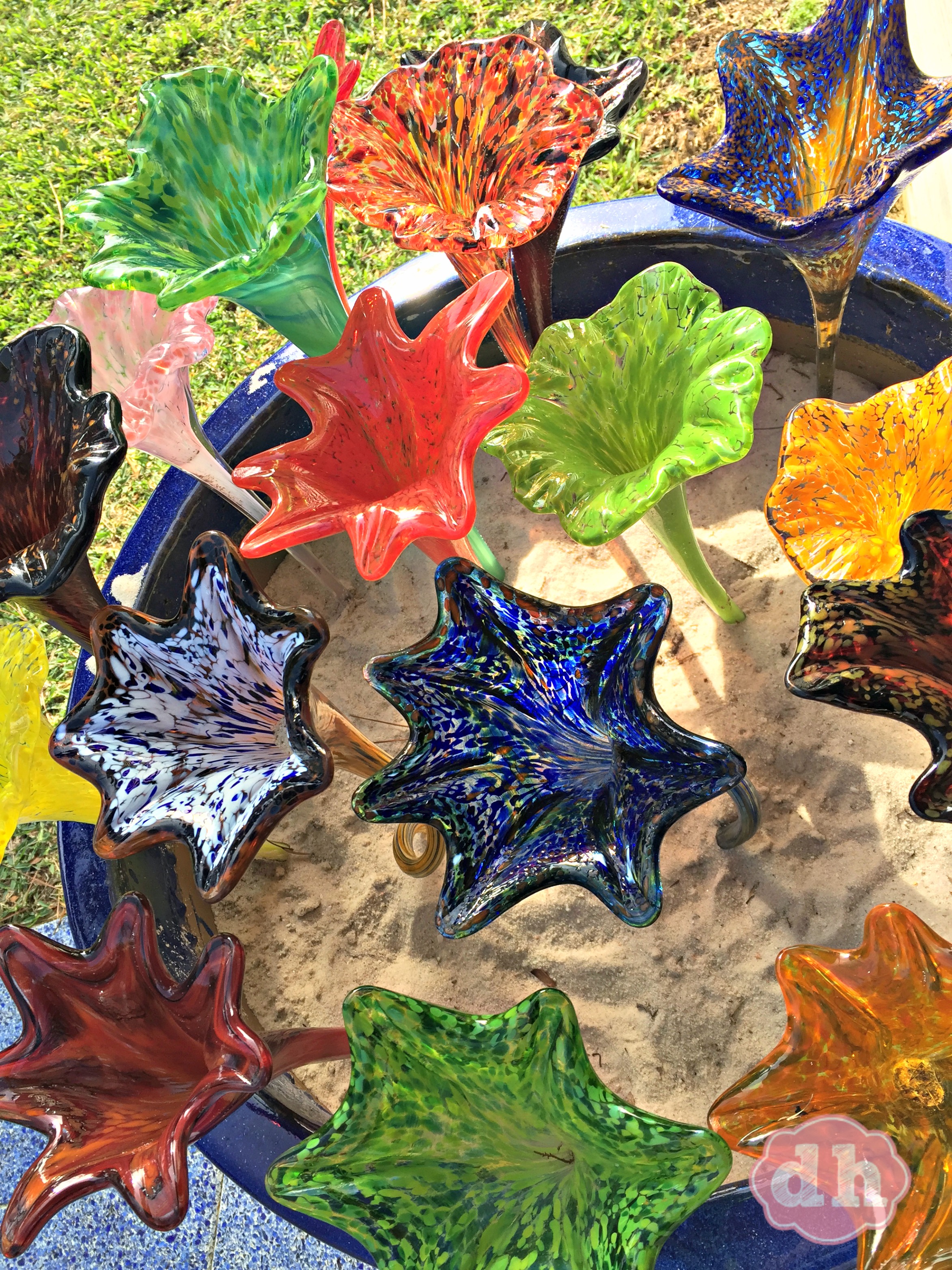 The Coastal Arts Center in Orange Beach is a cultural arts campus and includes The Hot Shop, The Clay Studio, and the Gallery & Gift Shop.  As we walked to The Hot Shop we saw other glass creations. I was so excited I could hardly contain myself.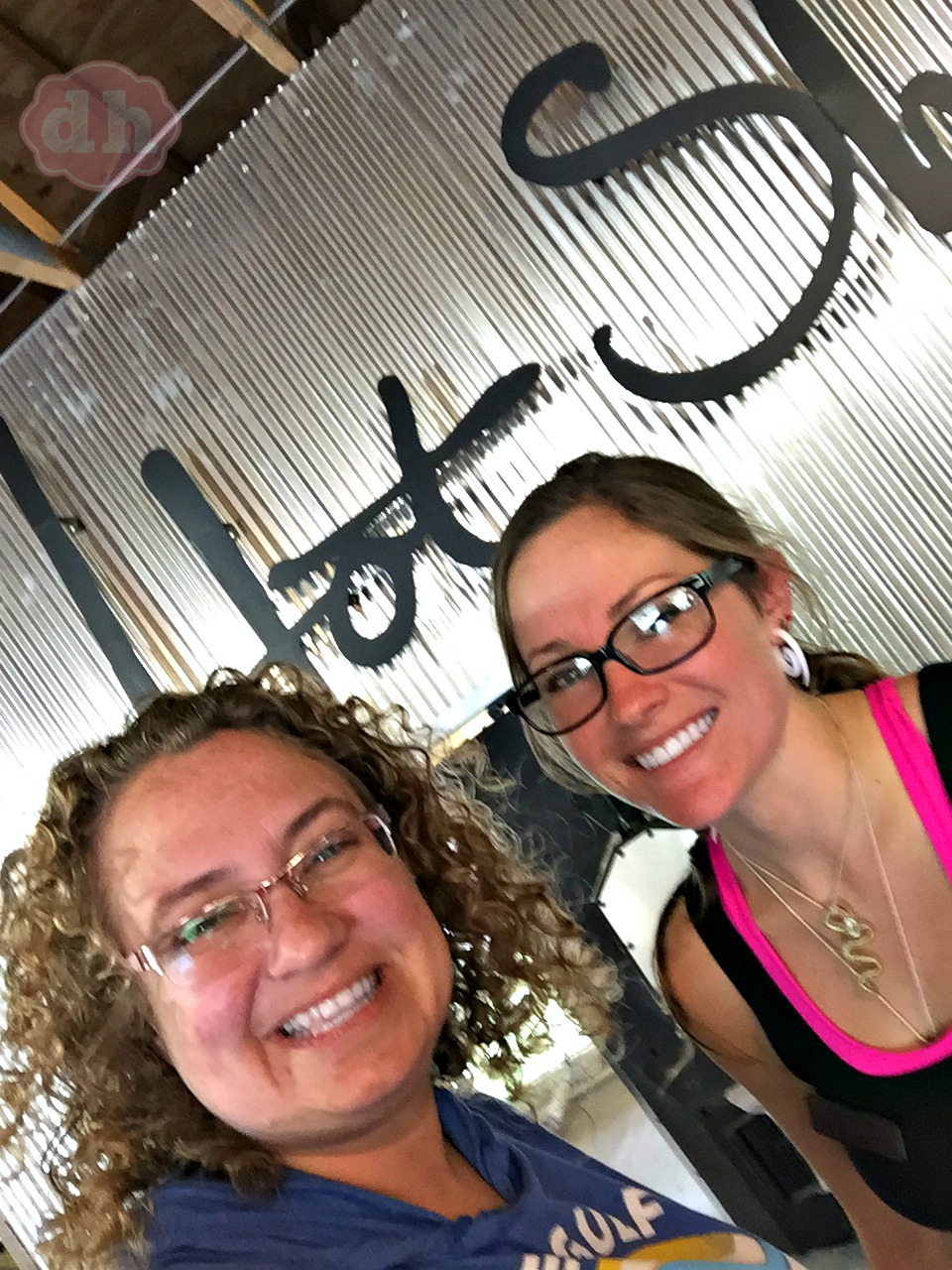 Our instructor, Kerry, did a great job of explaining everything before hand and then helping us as we went through the process.  She was very clear with each step and very encouraging along the way.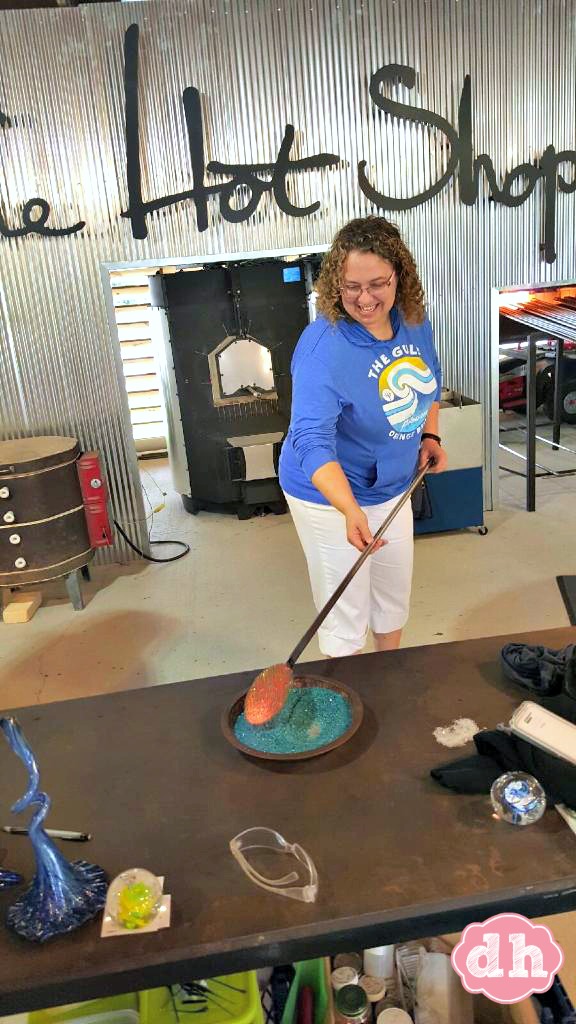 We could choose what to make from 3 different projects. I chose a flower. It was so cool and definitely exceeded my expectations. I loved working with heated glass and trying to beat the time it cooled to pull out my flower. It was such a cool process.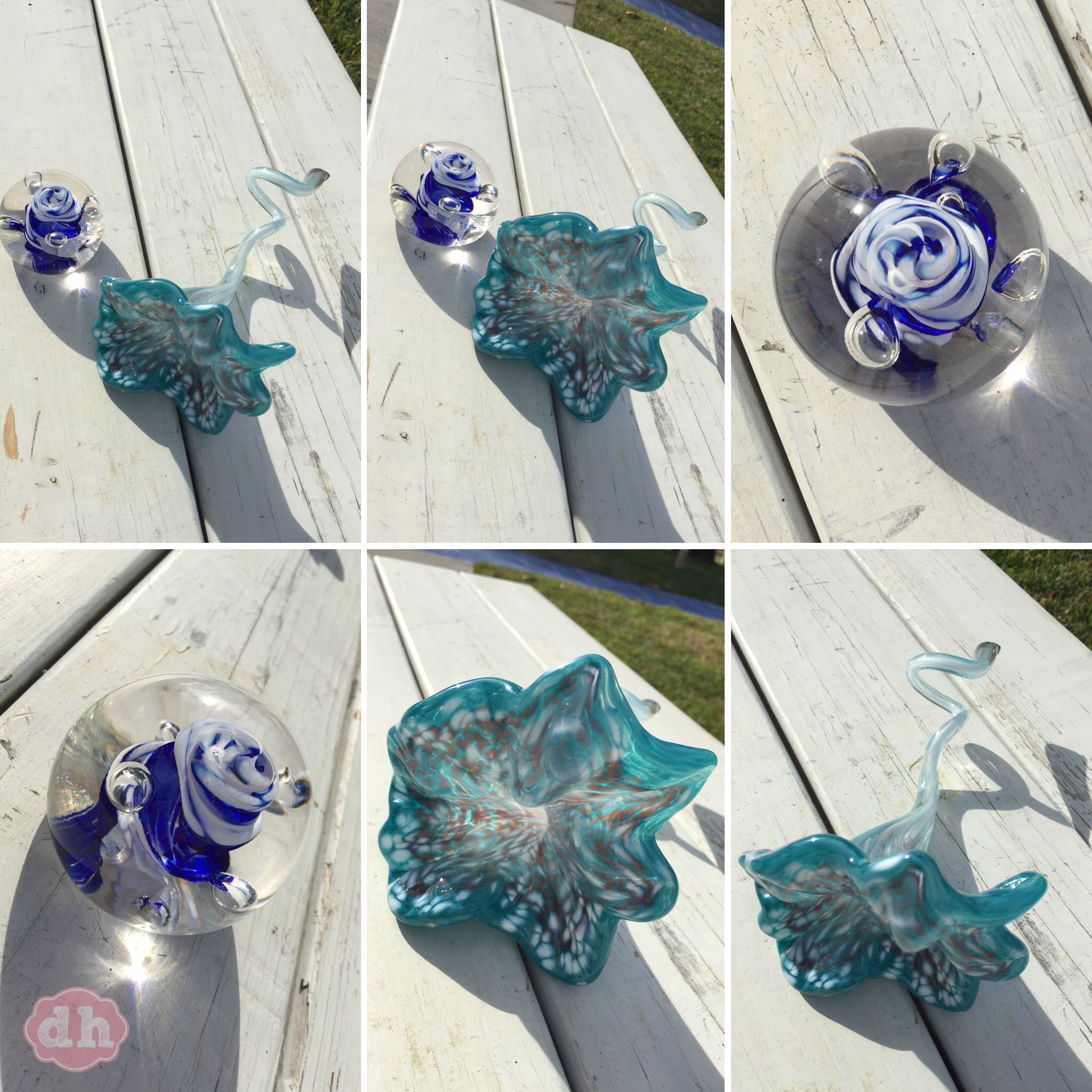 We did have to leave our pieces overnight so they could set and cure in the kiln. We were able to pick them up the next morning. Sara made the blue and white paper weight and mine is the flower. I have mine sitting on my desk right now. I can't wait to make something else next time I'm there!
It's a great experience and you get a really cool piece to take home that you made!
Connect with them: