Peppermint Divinity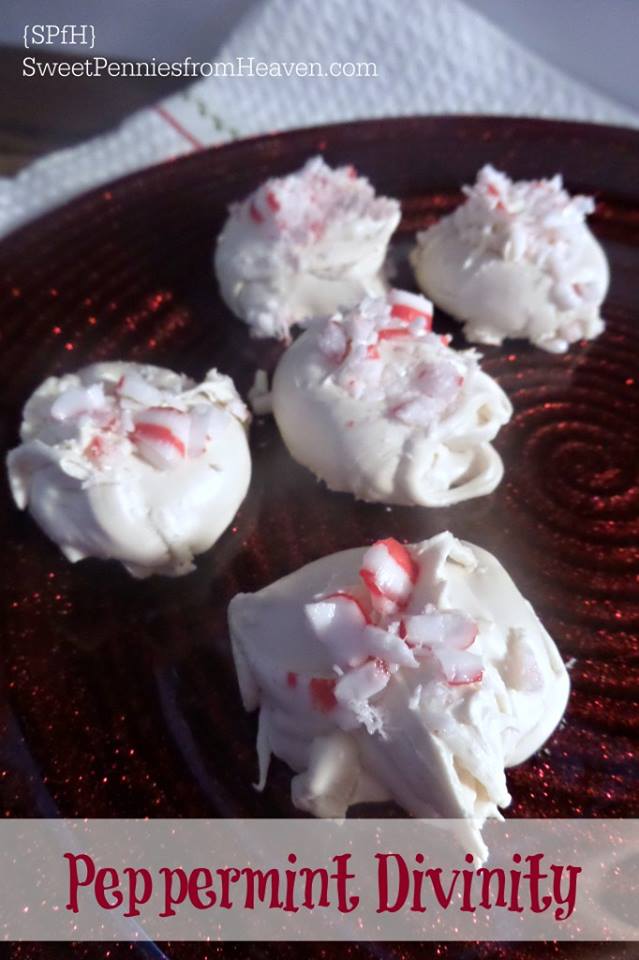 I love peppermint almost as much as I love chocolate. Here's another delicious Christmas Dessert.
Do you have tried and true family recipes that you make every Christmas? We all know the true reason for the season, but I also totally use it as an excuse to bake and make candy non-stop. I usually end up gifting friends and family with a lot of homemade treats.
Divinity is such an old fashioned recipe that a year can't go by without making a batch, or 2 or 3. We thought we'd switch things up a little though by making a Peppermint Divinity. It turned out so well, everyone loves it! Make sure to get the recipe here at Sweet Pennies from Heaven. I hope you enjoy it.
Make sure to check back again tomorrow! We'll be sharing more delicious Christmas desserts!