Chocolate Peanut Butter Bars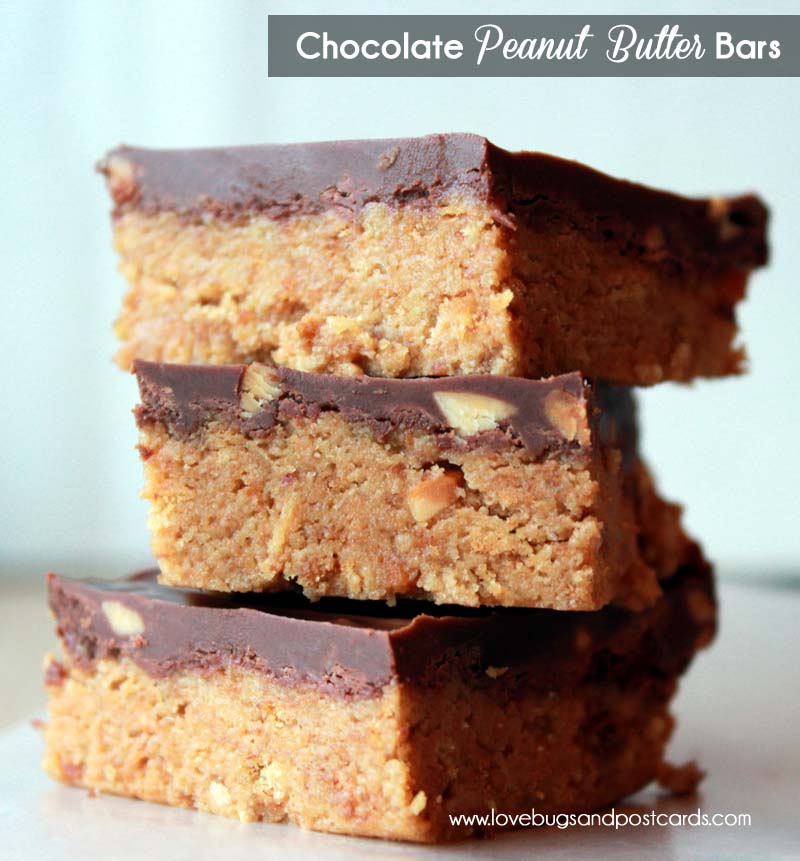 Yum, I am loving all these desserts from our 12 Days of Christmas. This one is one of my favorite combinations. I just love Chocolate and Peanut Butter!! This one looks so yummy!
Chocolate and Peanut Butter are a match made in Heaven. Make them into Chocolate Peanut Butter Bars and you are tasting Heaven! Coralie at Lovebugs and Postcards shared her favorite Holiday recipe with us for her homemade Chocolate Peanut Butter Bars.
It is easy to make and only takes a few ingredients (no bake) and ready to eat in about an hour. Head on over to LovebugsAndPostcards.com to get the recipe. Also be sure check out all of the other delicious Holiday Desserts that are part of our 12 Days of Christmas Desserts on the linky below.