Peach, Pineapple, and Chipotle Chicken Bake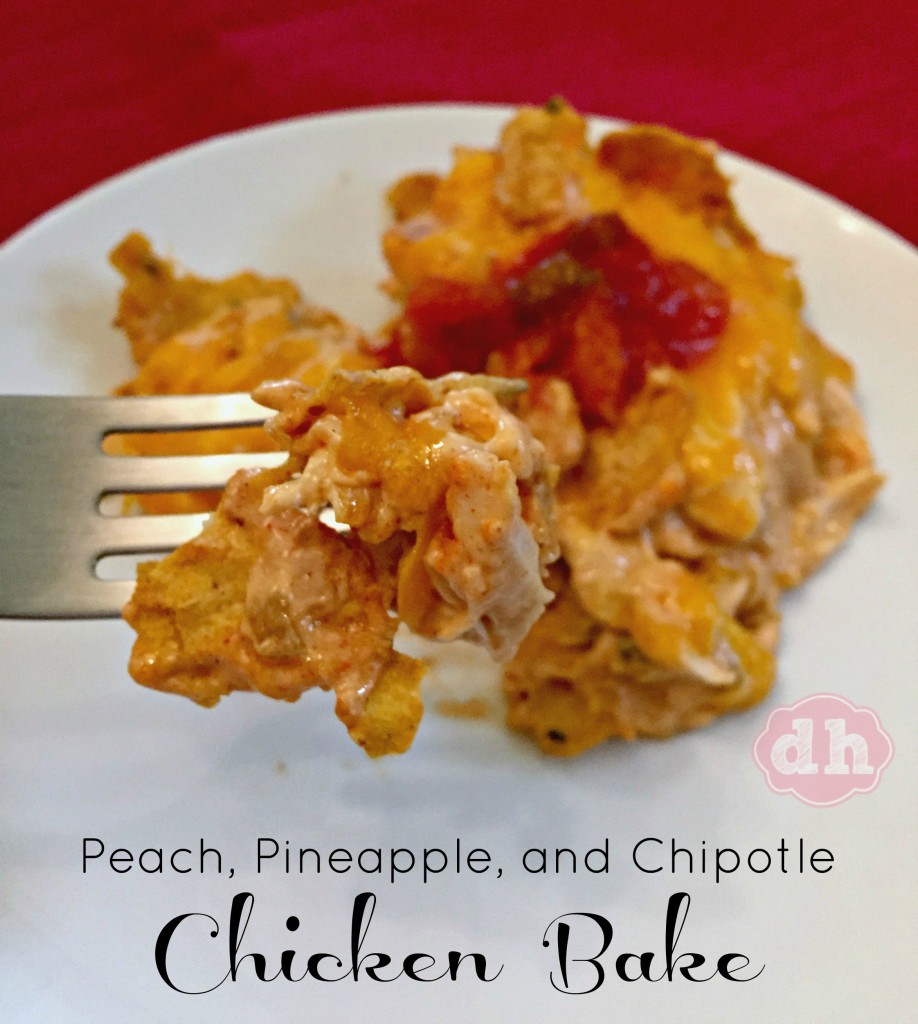 6 years ago I found out that I was gluten intolerant.  I was pretty devastated and had no idea what I was going to eat.  Thankfully we've come quite a ways when it comes to gluten free choices.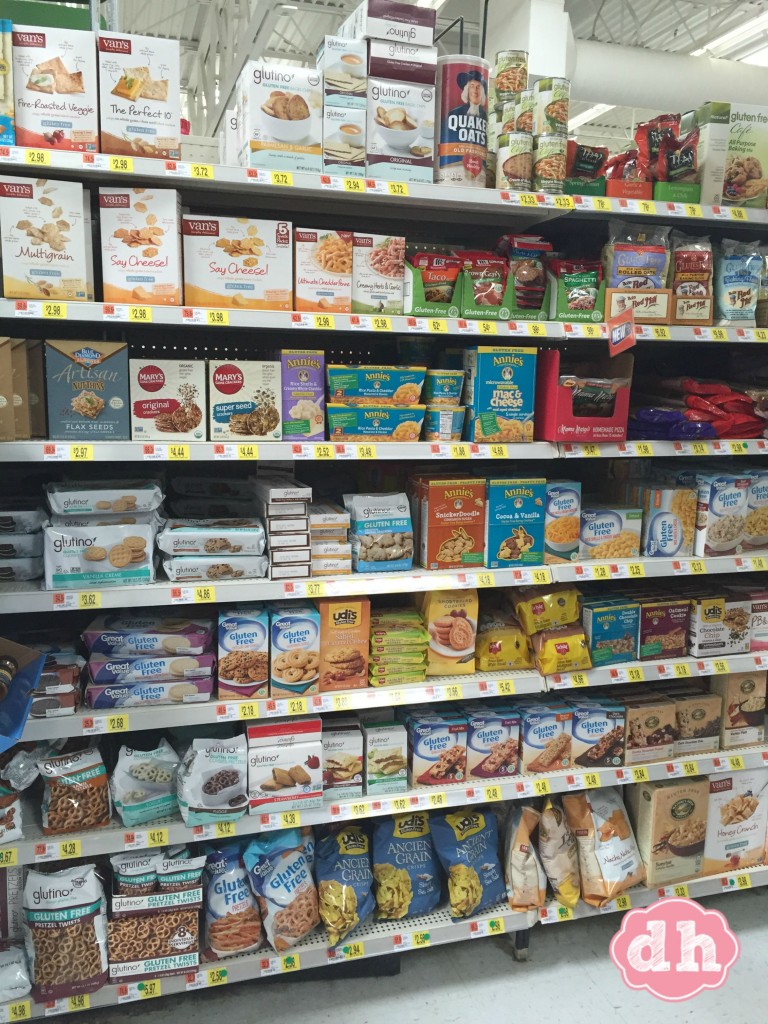 I remember getting so excited when Walmart had a 3 foot section of gluten free items and now it has doubled in size.  They even have their own brand of gluten free foods. I often check out the section for new items. Recently I picked up a bag of Udi's Ancient Grain chips. Udi's is certified gluten-free and soy-free. I'm also a huge fan of how flavorful it is!
The chips are so crunchy and flavorful I decided to use them in a tasty casserole.  I started by crumbling up the chips with my hands and put them down in a greased 9×13 pan.  I also preheated my the oven to 350 degrees while I constructed it.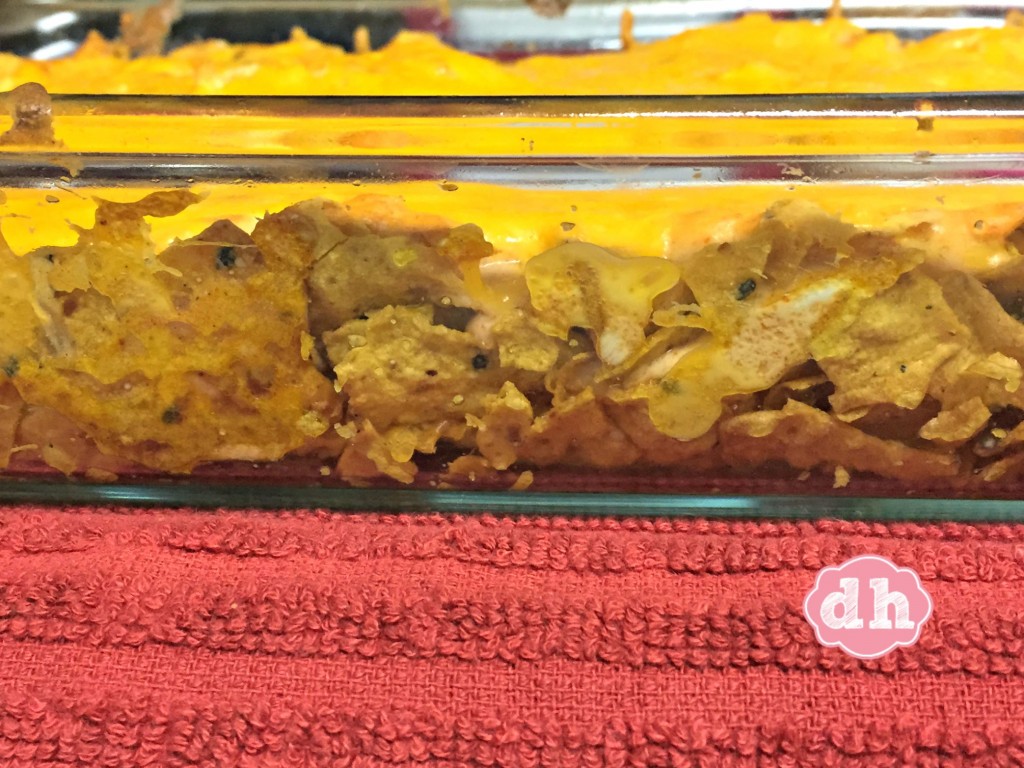 In another bowl I mixed shredded chicken, sour cream, taco seasoning, Peach Pineapple & Chipotle salsa, and cream of chicken soup.  I layered half the mixture over the chips. I then topped it with cheddar cheese and repeated.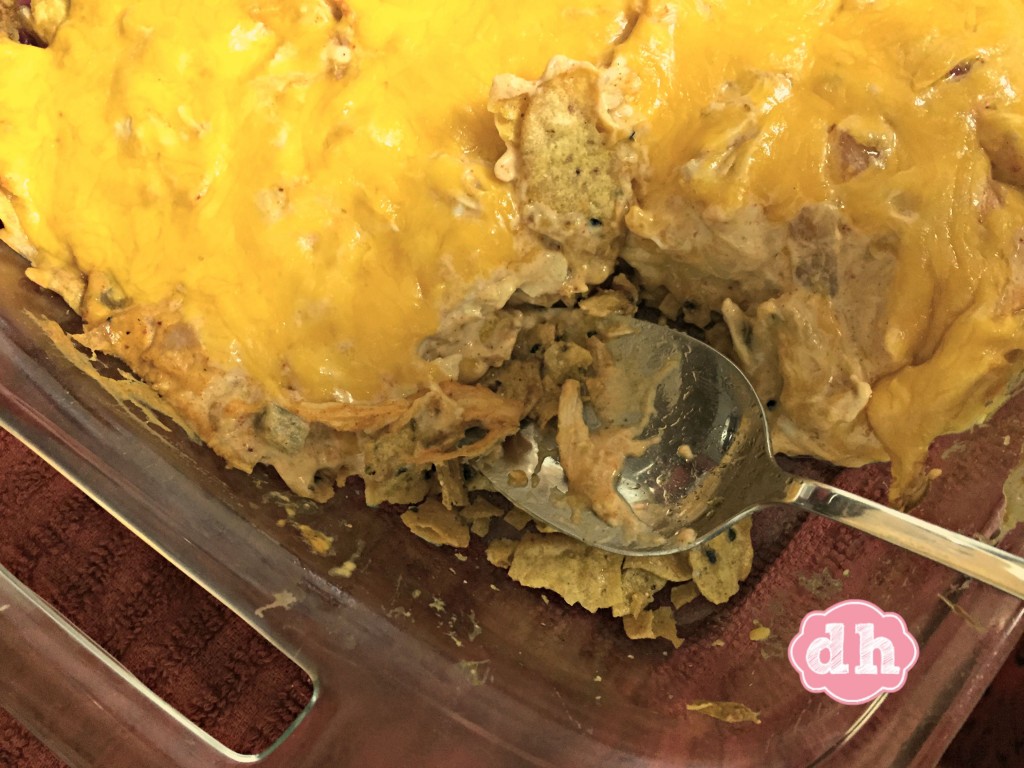 I cooked it for 30 minutes at 350 degrees and served!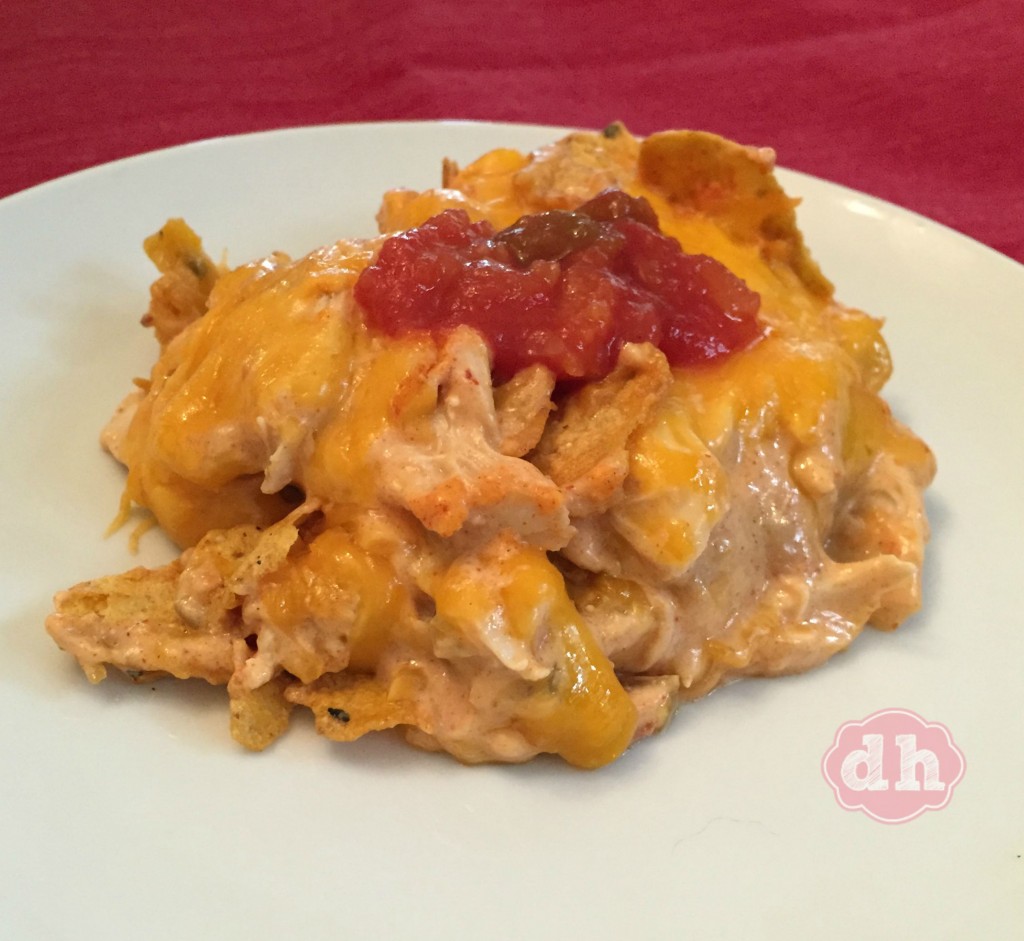 It was absolutely delicious.  I love the sweet bites of peach and pineapple along with the taco and chipotle kick.  The chips give it a great crunch as well. It was so easy to make and it was a hit! I'll definitely be making it again.
Peach, Pineapple, and Chipotle Chicken Bake
Ingredients
2 Bags Udi's Ancient Grains Chips – Sea Salt Flavor
1 (10.75 oz) can of cream of chicken soup
16 oz sour cream
1 cup Walmart Brand Peach, Pineapple, and Chipotle Salsa
1 (1 oz) packet taco seasoning
3 cups chicken, cooked and shredded
2 cups cheddar cheese
Instructions
Preheat oven to 350 degrees.
Lightly grease a 9×13 in pan.
In a large bowl, combine the chicken soup, sour cream, salsa, taco seasoning, and chicken. Mix well.
Crush chips. Spread half on the bottom of the pan.
Spread half the chicken mixture over the chips and top with 1 cup of cheese.
Repeat layers.
Cook for 30 minutes at 350 degrees.
Enjoy!