Glamping at FireLight
I have been camping in college and I'm not really a camping type of girl. Don't get me wrong, I love the idea of camping and being outside. I just don't like being in a sleeping bag on the ground, not having a bathroom, and well camping.  I was recently invited to go glamping.  Glamping is an elevated camping experience – think glamorous camping. I was intrigued to say the least and decided to head on out to Firelight Camps in Ithaca, NY to try it out.
I actually did sleep in a tent as you can see.  Although it was the inside of the tent that elevated my experience.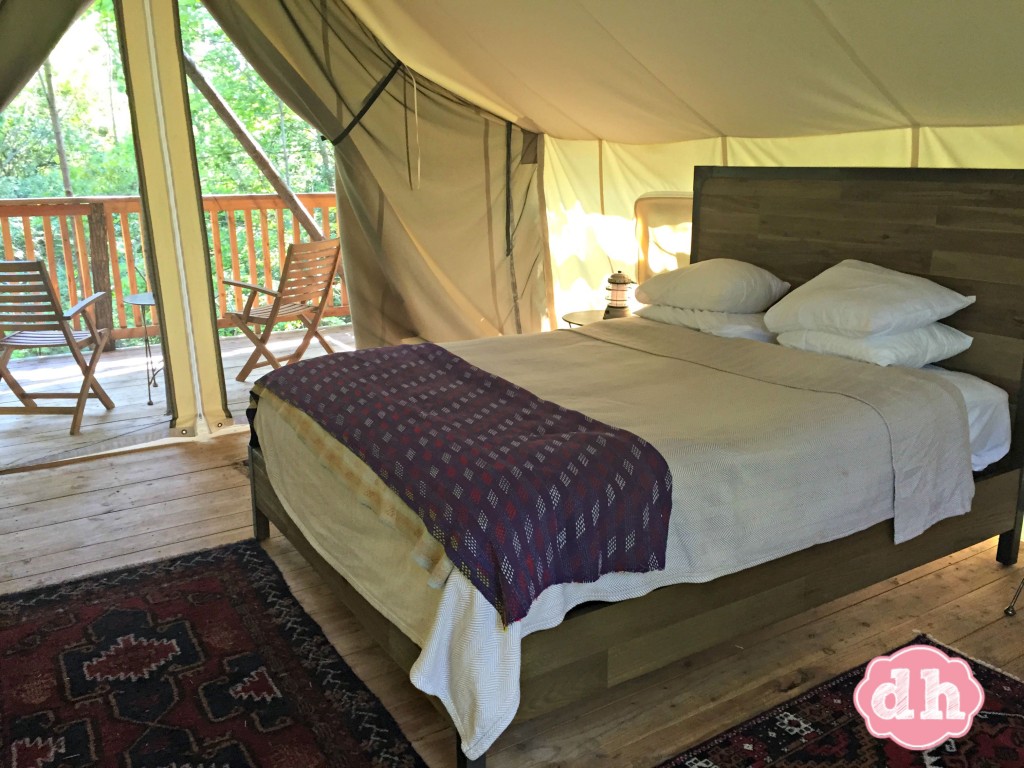 While it was a real tent I had a wooden floor and a real bed! The bed was so comfortable too. I didn't want to get up in the morning. I loved hearing the sounds of nature outside. There was no electricity, but there were lanterns you could use in the tent. The lanterns even had a USB plug in to charge your phone.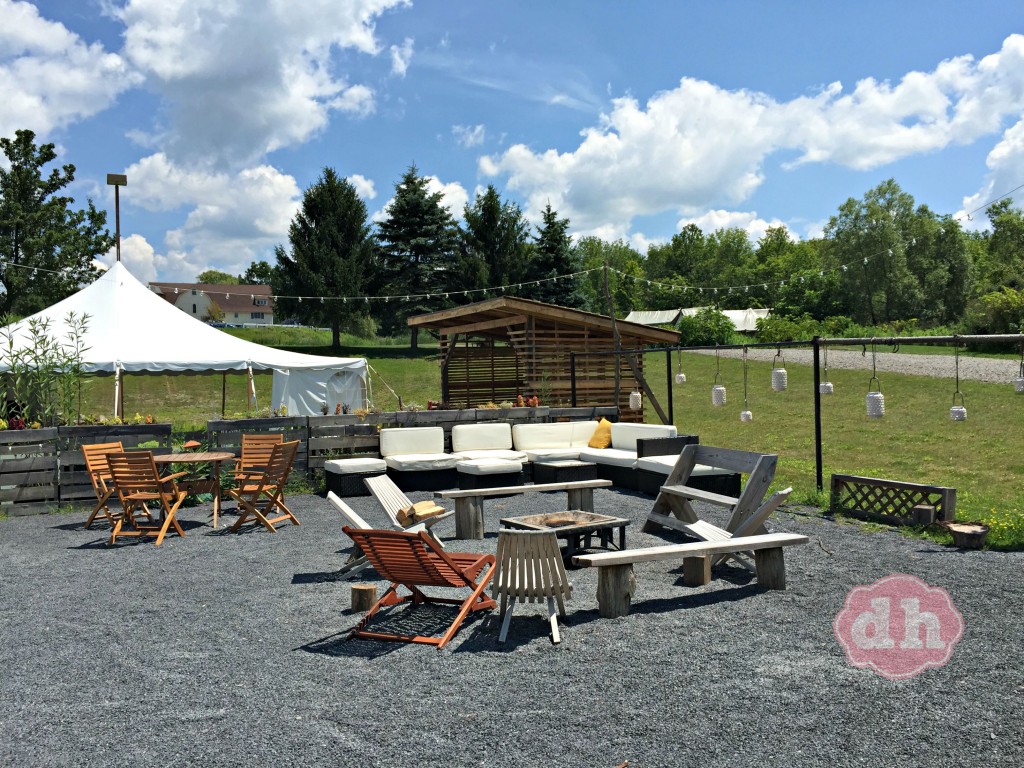 The campgrounds were beautiful!  There was a fire pit and larger tent to eat meals in.  They also had bathrooms to shower in. They weren't in the tents, but just a short walk from them.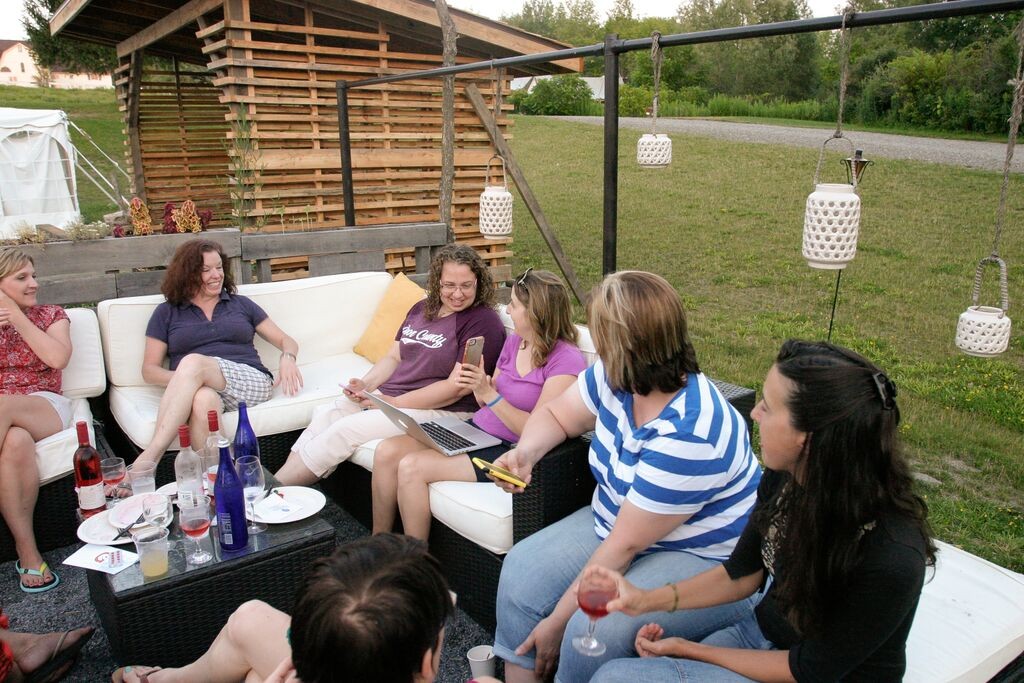 We had a fabulous time chatting and just hanging out in the common area.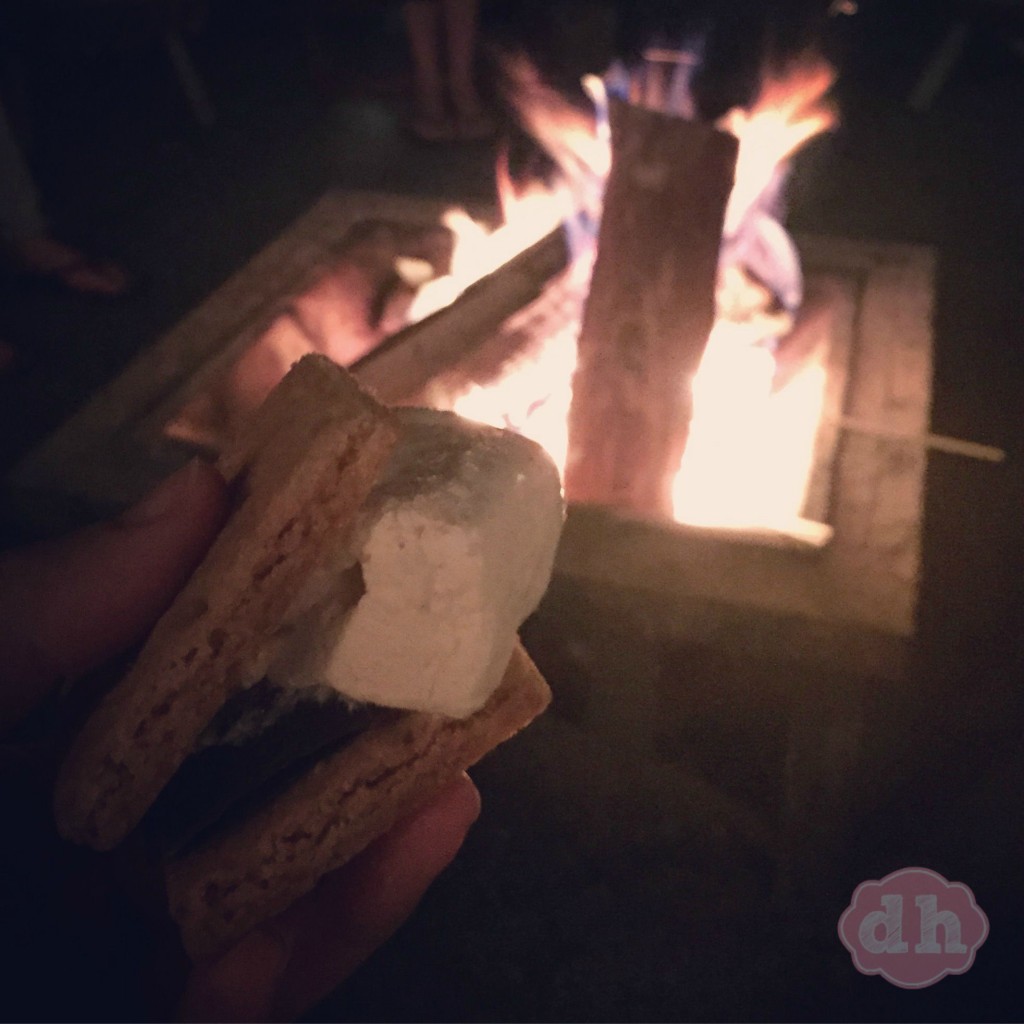 Of course what camping experience is complete with out s'mores?  When the fire pit was lit the s'mores came out. These were an elevated experience as well.  They were the most delicious s'mores I've ever tasted – homemade marshmallows and graham crackers!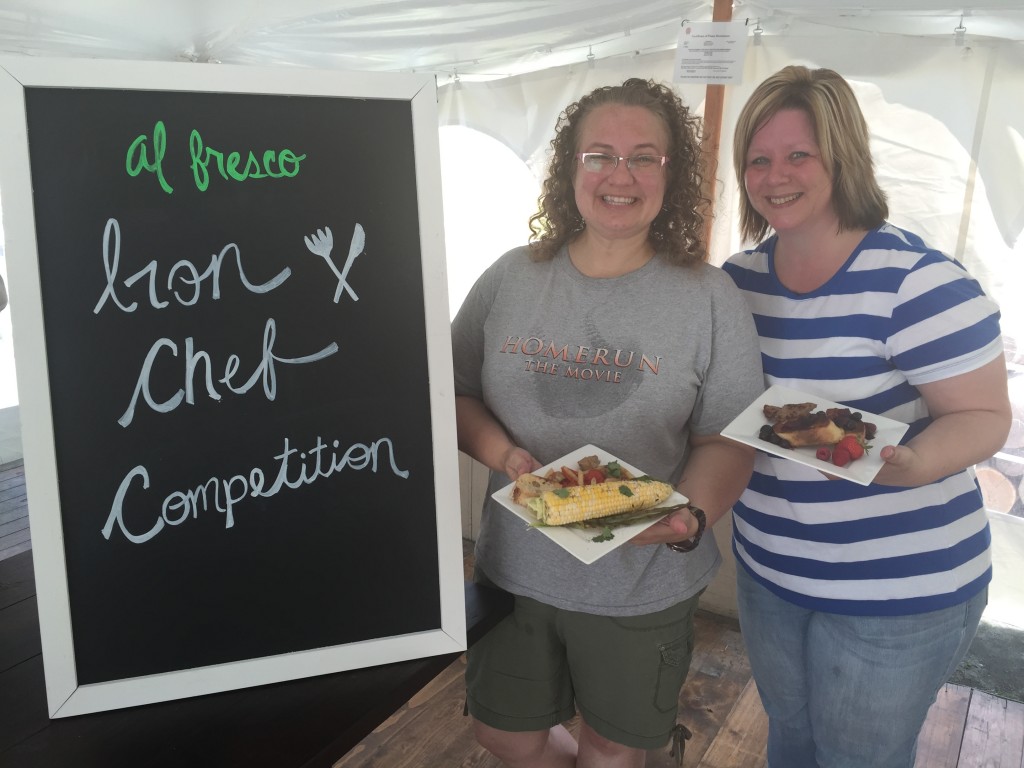 While we were there we participated in an Iron Chef competition with al fresco. You can check out more about that plus our recipes Mixed Berry French Toast and Garlic Chicken Sausage Pasta with Spicy Corn on the Cob.
I had such a fantastic trip.  Glamping is the only type of camping I want to do now.  Have you been glamping?
Connect with Firelight Camps: