Easy No Bake Cookie Recipe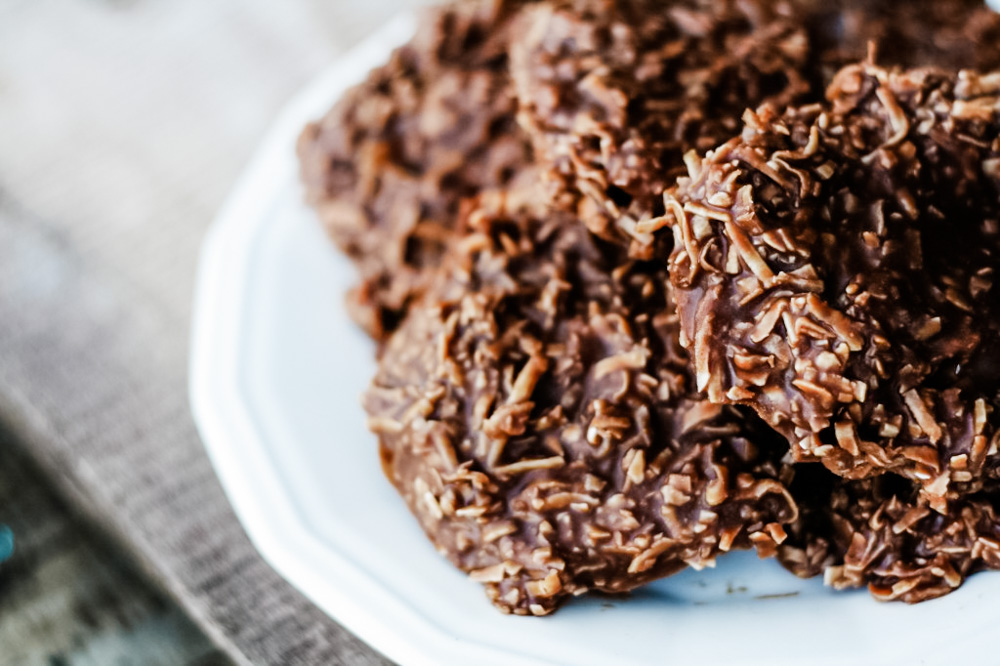 No Bake Gluten Free Cookies
It seems like I'm always craving something sweet and chocolatey.  Some days I crave it more than others.  This recipe really satisfies my cravings and it tastes delicious! I also love that it's way healthier than grabbing a cookie or candy to fight off my sweet tooth.
These cookies are so easy to make. No baking required. They also happen to be gluten free and tasty!
Ingredients
1/3 cup honey
1/3 cup coconut oil or butter
1 1/2 Tbsp. cacao or cocoa powder
1/3 cup almond butter
1 tsp. vanilla
2 cups unsweetened, shredded coconut
1. Put honey, coconut oil (or butter), and cacao in a medium saucepan over medium-high heat. 2. Bring mixture to a boil. Boil for 1 minute and immediately remove from heat. 3. Stir in the almond butter and vanilla until it is incorporated. 4. Stir in coconut. 5. Scoop by spoonfuls onto wax paper or parchment paper and put in the fridge until hardened and set. *Store at room temperature or the fridge. I prefer the texture of the cookies out of the fridge.