Fresh Spinach Salad Recipes: Strawberry, Blueberry,
and Spinach Salad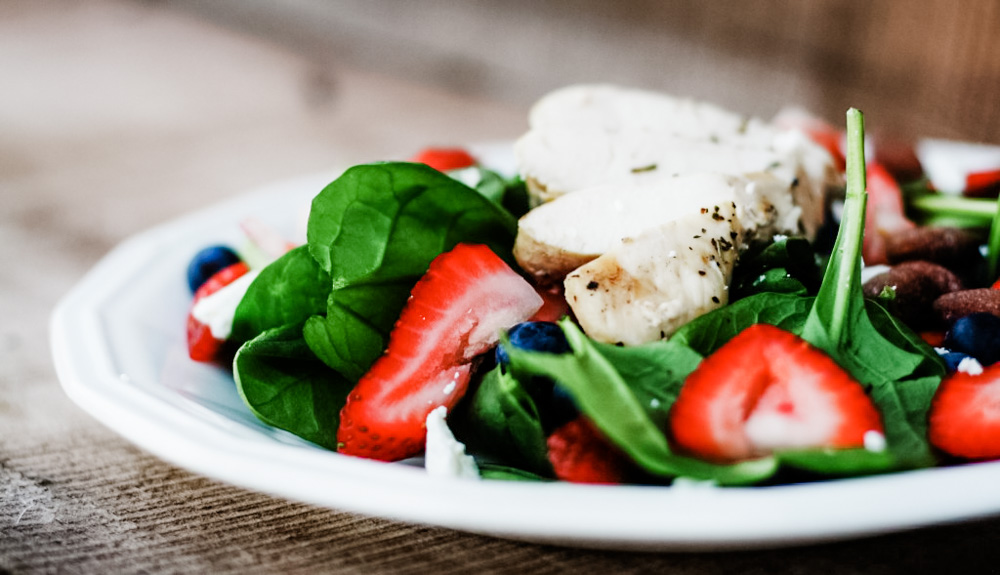 This is one of my very favorite salads! I love how simple it is to make and it's absolutely delicious!
Strawberry, Blueberry, Spinach Salad
Fresh spinach leaves
Fresh strawberries, sliced
Fresh blueberries
Goat cheese or honey goat cheese
Honey roasted almonds
Gently mix in a bowl. The strawberries, blueberries and goat cheese will break down to make the best dressing.
Top with Grilled Chicken
This is a fresh great meal and tastes amazing!