Mushroom Pasta Bake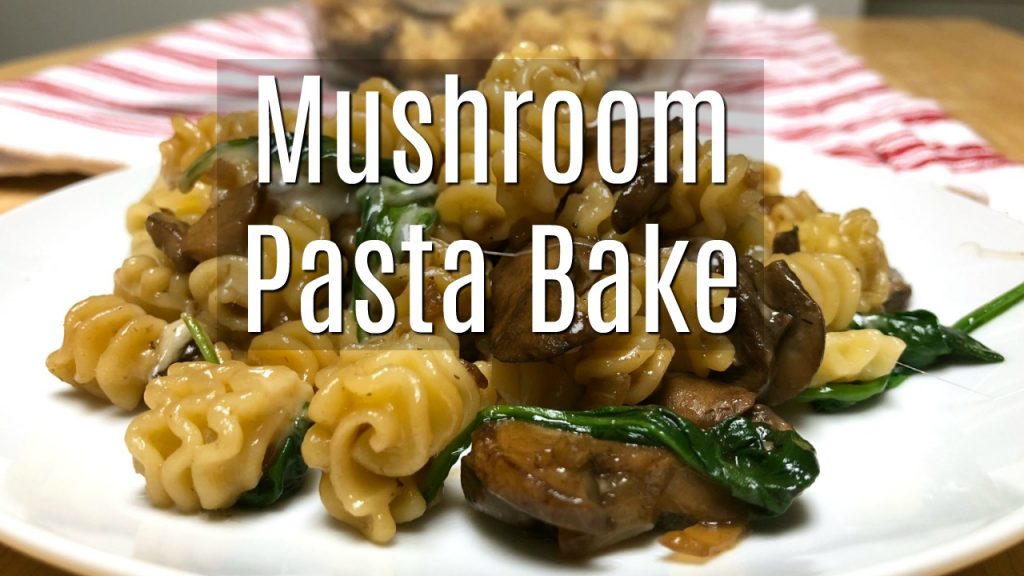 I work a full time job and often by the time I get home at the end of the work day I'm often just looking for what I can grab out of the fridge that will fill me up until I go to bed.  That sounds terrible, but it's the truth.  Sometimes I'm just too tired to come up with something for dinner. That's where this Mushroom Pasta Bake comes in. It takes me less than 30 minutes to make and it's one both my husband and I love.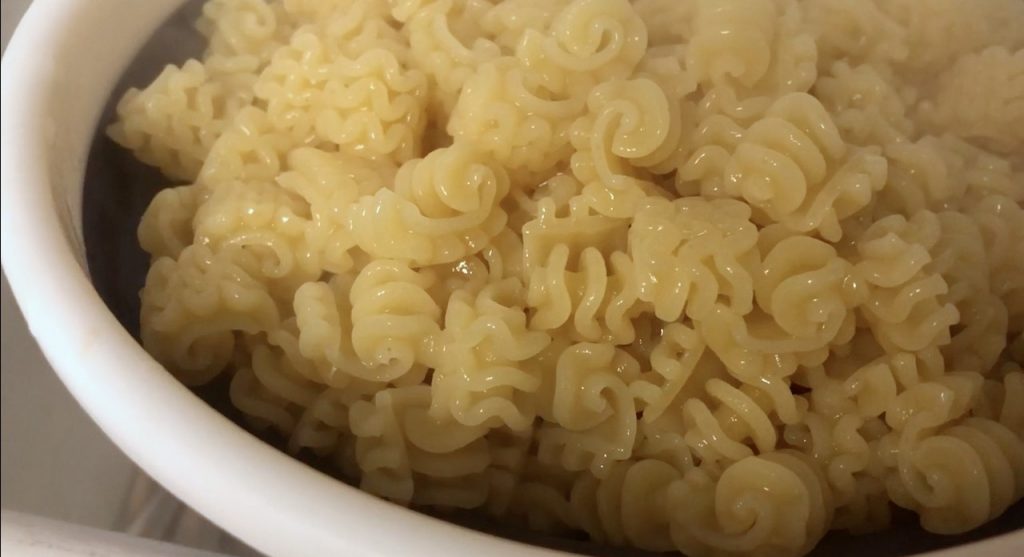 I start by boiling 6 oz of pasta, draining it, and setting it aside.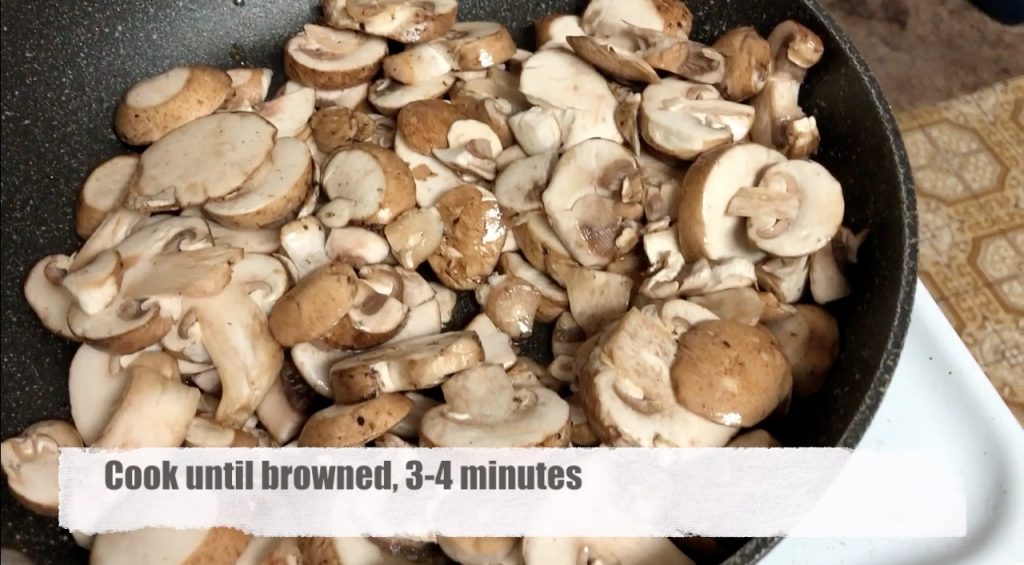 While you're working on your pasta take a small package of mushrooms and cook over medium heat in a 1 to 2 tbsp of olive oil until browned – approximately 3 to 4 minutes.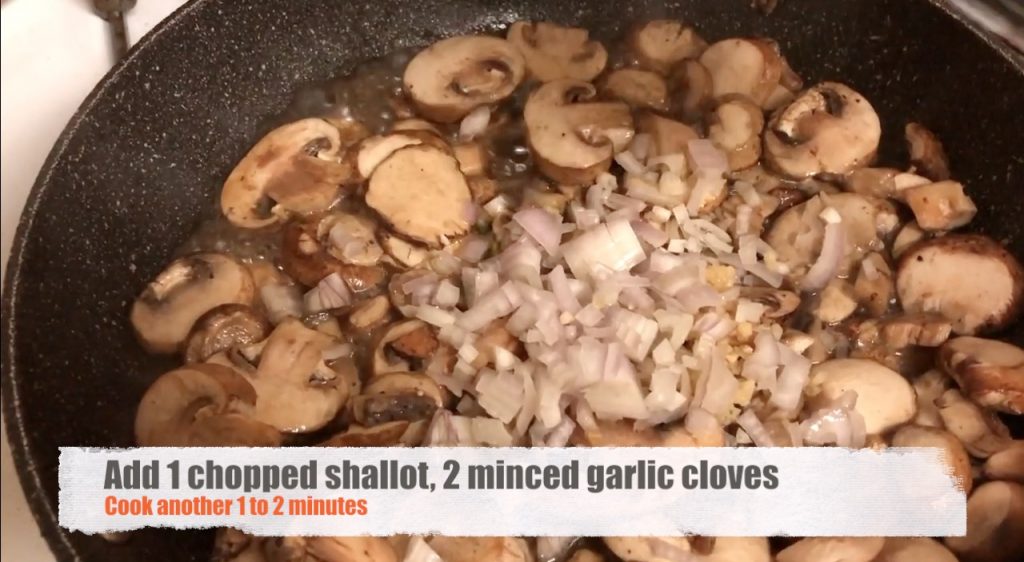 Once the mushrooms are browned I add in a chopped shallot and 2 minced garlic cloves and cook for another 1 to 2 minutes.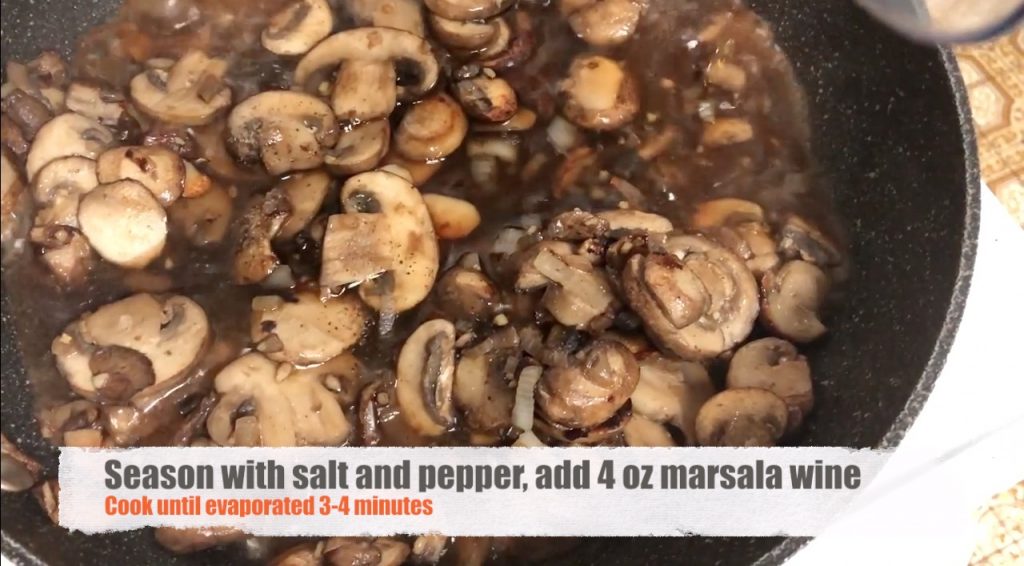 Then I add 4 oz of marsala wine, salt and pepper and simmer until the marsala wine pretty much cooks out.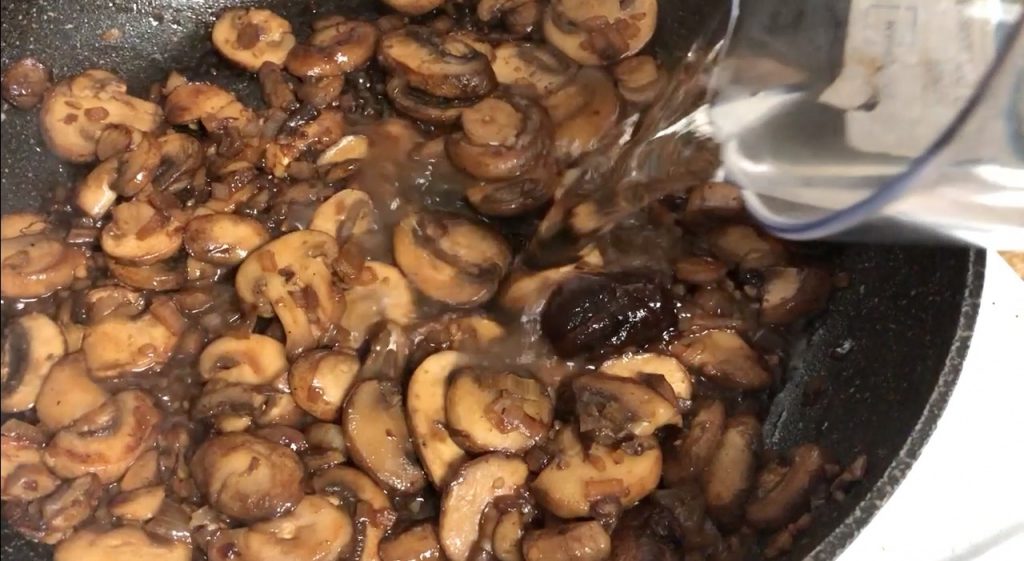 Once the wine is simmered out add a 2 tsp of vegetable base and a cup of water and stir.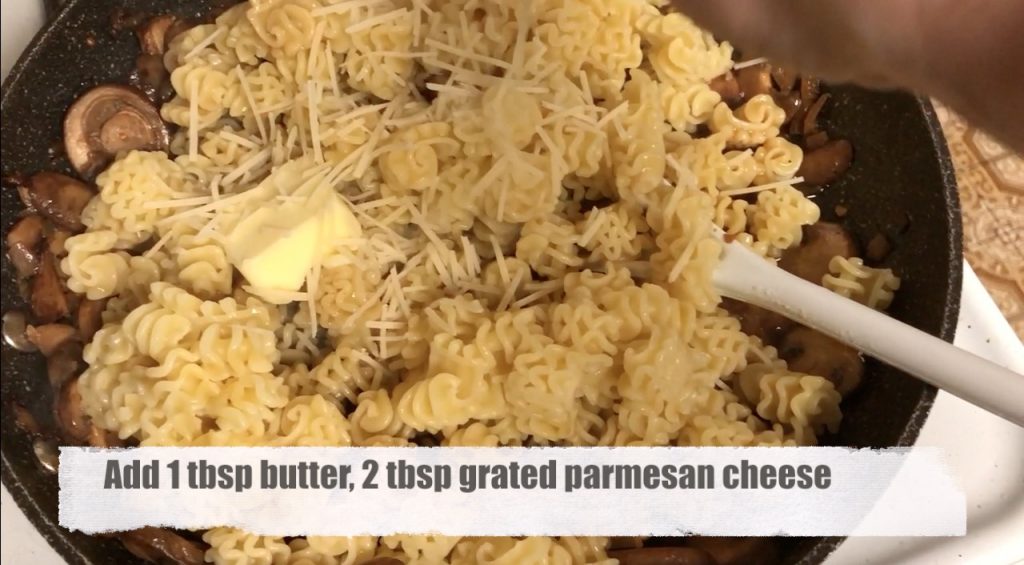 Also add 1 tbsp butter, 2 tbsp grated parmesan cheese, and the pasta you have set aside. Stir all the ingredients aside.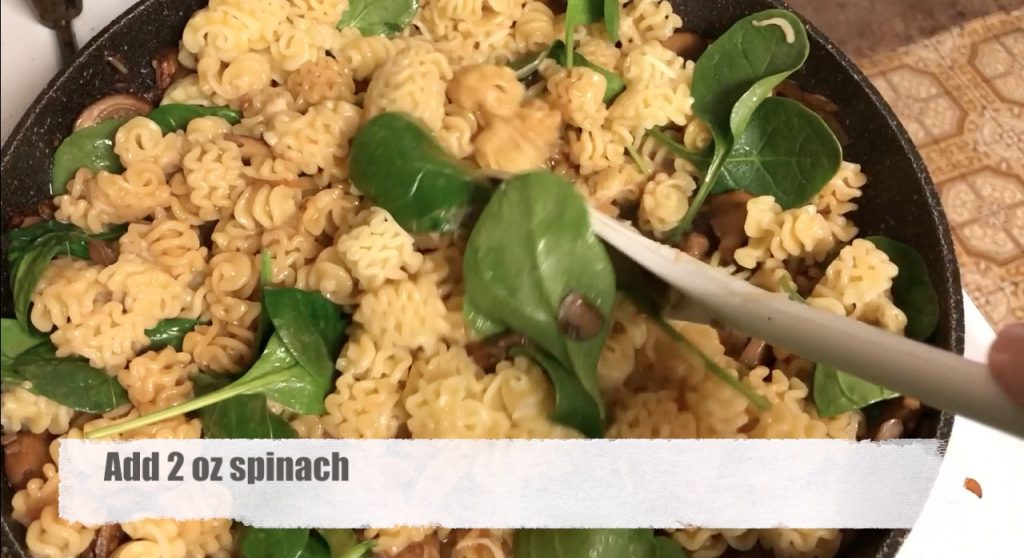 Add in 2 oz (or more – I add more) of spinach and stir.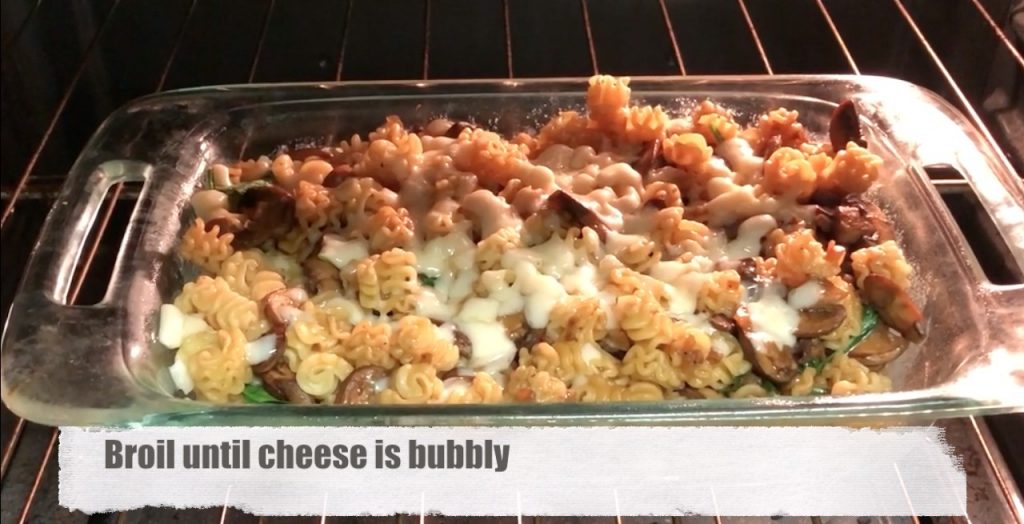 Pour the contents into a 9×13 casserole dish and sprinkle swiss cheese on top. Pop under the broiler until the cheese is bubbly.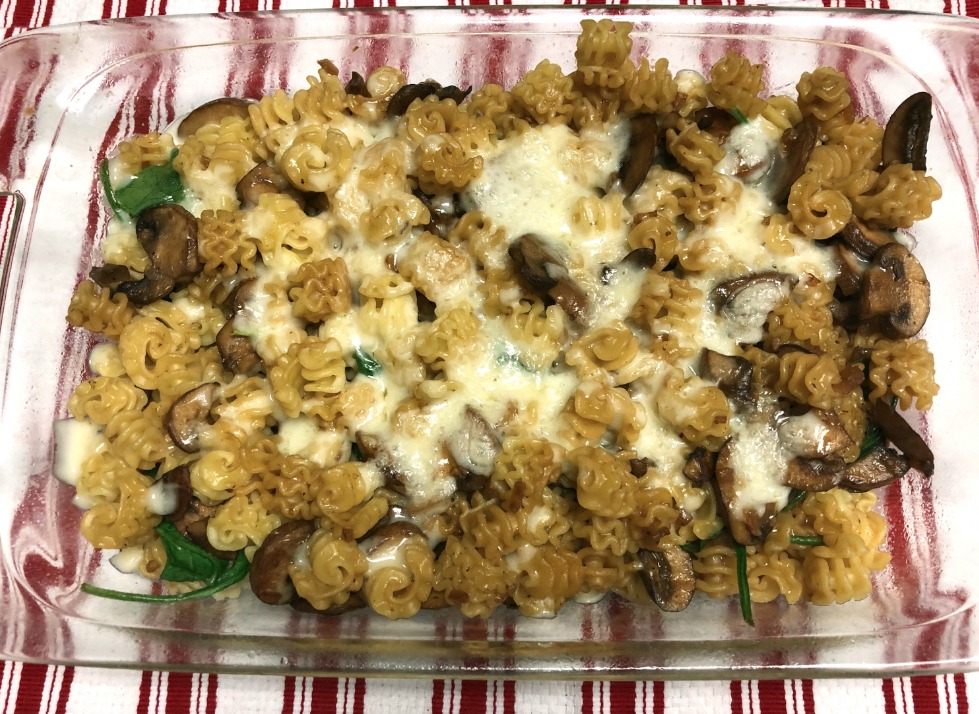 Doesn't that look amazing? I love how the flavors all blend so well together and I absolutely love the fact that it's so easy to make. Next time you are short on time and short on ideas give this Mushroom Pasta Bake a try! Enjoy!
Mushroom Pasta Bake
Ingredients
6 oz pasta
10 oz mushrooms
1 shallot, diced
2 cloves garlic, diced
4 oz marsala wine
2 tsp vegetable base
2 oz spinach
1 tbsp butter
2 tbsp parmesan cheese
2 swiss cheese, shredded
Instructions
Cook pasta, drain, and set aside.
While pasta is cooking cook mushroom with olive oil over medium heat until browned – about 3 to 4 minutes.
Add shallot and garlic and cook another 1 to 2 minutes.
Season with salt and pepper. Add marsala wine. Simmer and cook until evaporated, about 3 to 4 minutes.
Add vegetable base and 1 cup water. Bring to a simmer.
Add butter, pasta, parmesan, and spinach. Mix.
Remove and transfer to a 9×13 casserole dish. Top with swiss cheese.
Broil until the cheese is browned and bubbling, about 2 to 3 minutes.
Serve and enjoy.