A Trip to the Minneapolis Sculpture Garden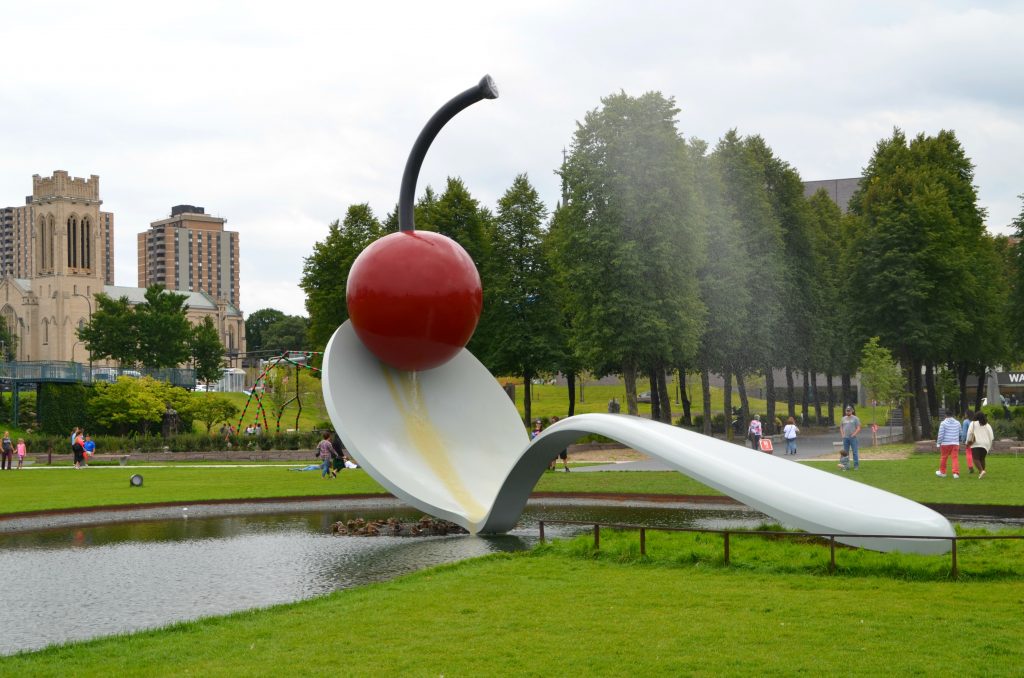 The twin cities are about 1.5 to 2 hours north of us and it's actually a pretty nice drive up the interstate so I really enjoy visiting the cities on a pretty regular basis.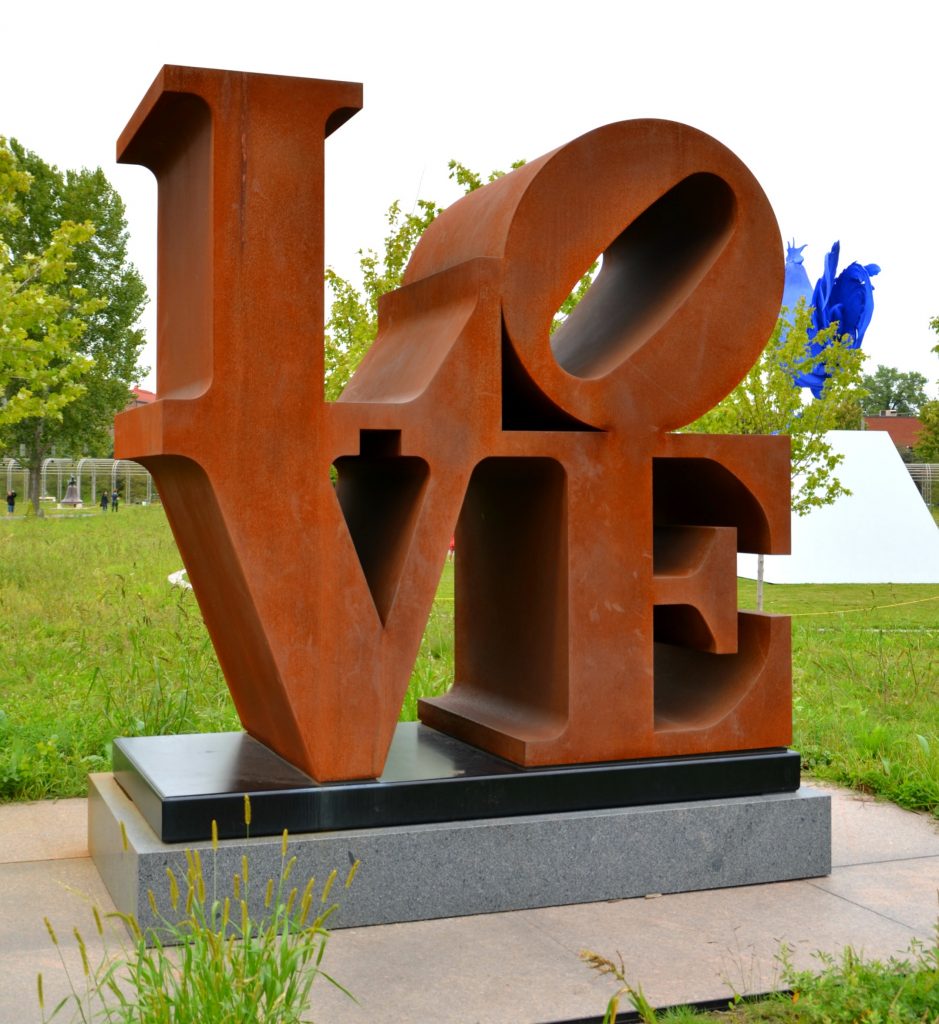 One of the place my husband and I have checked out is the Minneapolis Sculpture Garden by the Walker Art Center.
The Minneapolis Sculpture Garden is the crown jewel of the city's park system and unites two of Minnesota's most cherished resources—its parks and its cultural life. Since opening in 1988, the Garden has welcomed millions of visitors, showcasing more than 40 works from the Walker Art Center's collections, including the iconic Spoonbridge and Cherry. A partnership between the Walker and the Minneapolis Park & Recreation Board, the Garden is must-see destination for visitors of all ages. Open 365 days a year, from 6 am to 12 midnight.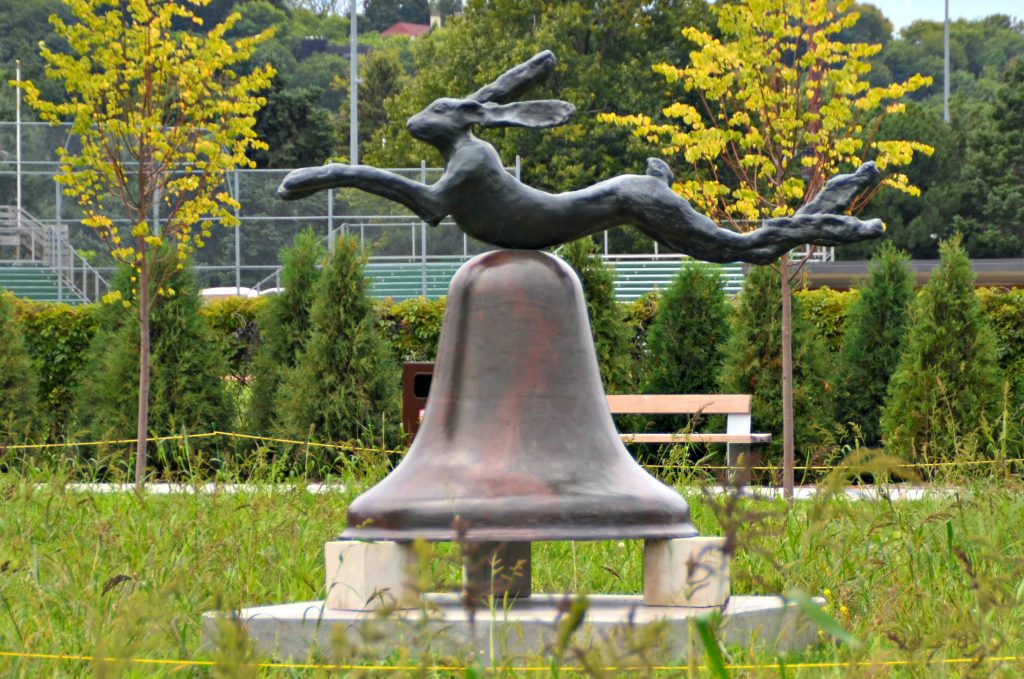 I love art and being able to check it out while we're walking around outside was even better.  There were a lot of different styles and the weather was just beautiful which totally made a difference. I probably wouldn't visit in the middle of winter although it would be a very cool look too.
We spent quite a bit of time just walking around taking it all in.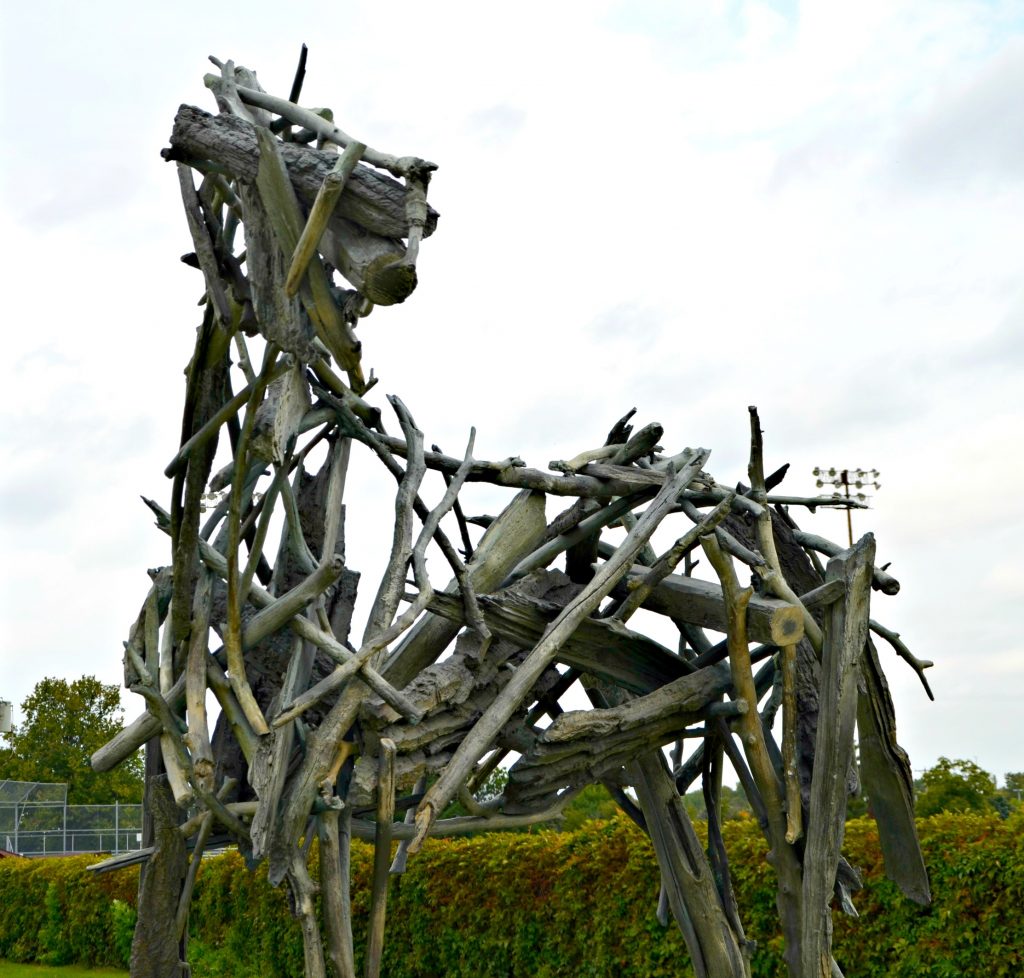 Connect with them: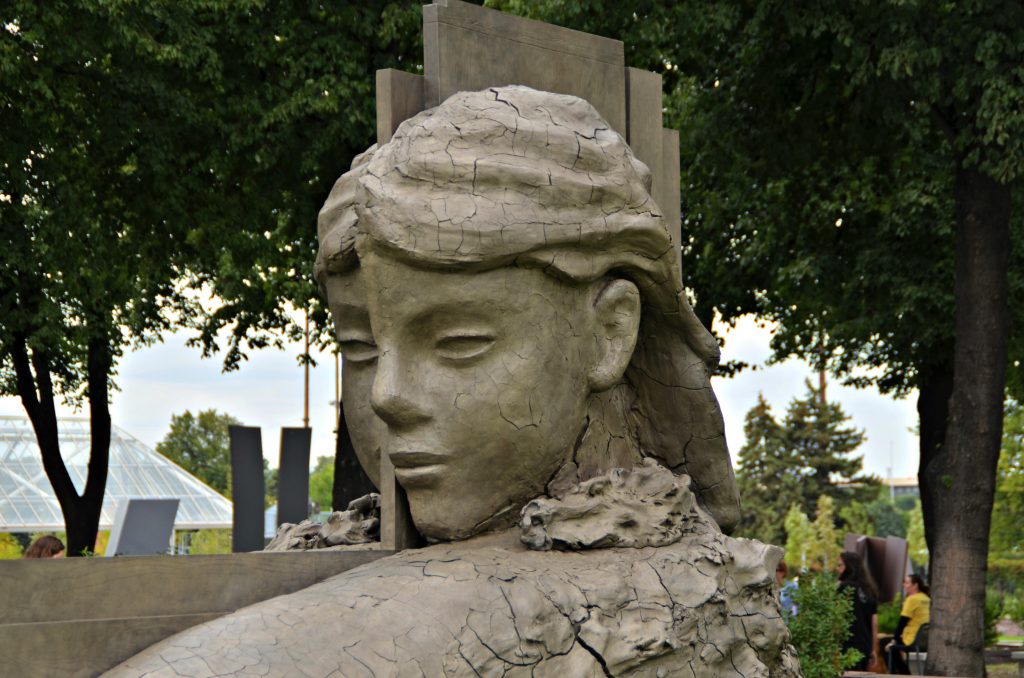 Have you ever been to the Sculpture Garden?
What's your favorite sculpture?